Hello Steemians, today I will cook "Falafel with eggplant in teriyaki sauce".
Ingredients:
Eggplant 100 g
Cherry tomatoes 5 pcs
Fresh coriander 50 g
Fresh cucumber 20 g
Tahini paste 1 tablespoon
Greek yogurt 1 tablespoon
Lemon juice 1 tablespoon
Chickpeas 260 g
Garlic: 4 cloves
Red onion 2 pieces
Chili pepper 1 pc
Parsley 20 g
Cumin 2 tablespoons
Sumac 1 g
Salt
Bread crumbs Panko 50 g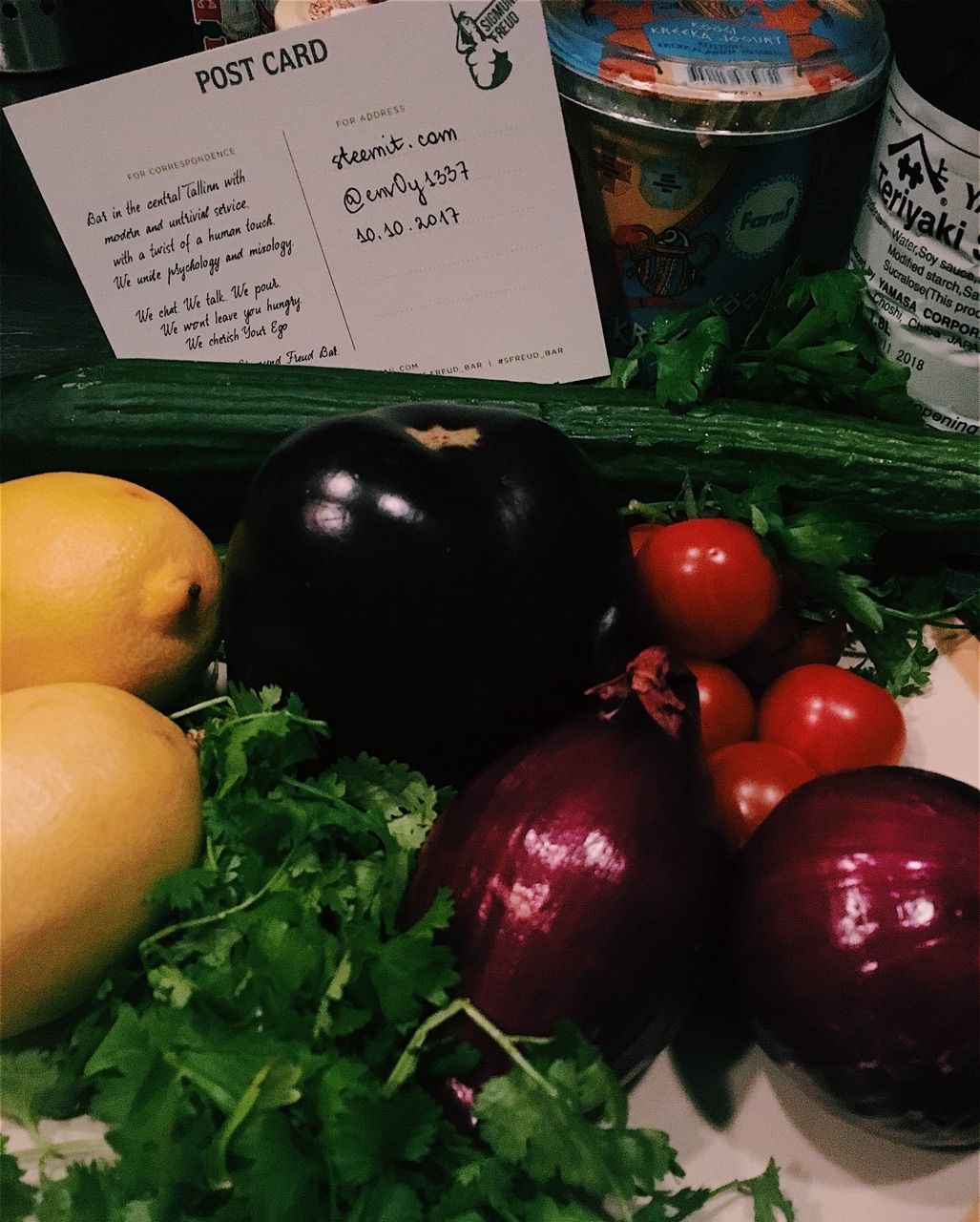 To start we need to soak the chickpeas in warm water for 12 hours, then drain the water and plunge the chickpeas into the blender, put the chili pepper, red onion, garlic, coriander, parsley, lemon juice, cumin and blend it, then put it in empty container, add Bread crumbs Panko, mix it and put it in the refrigerator for 1 hour.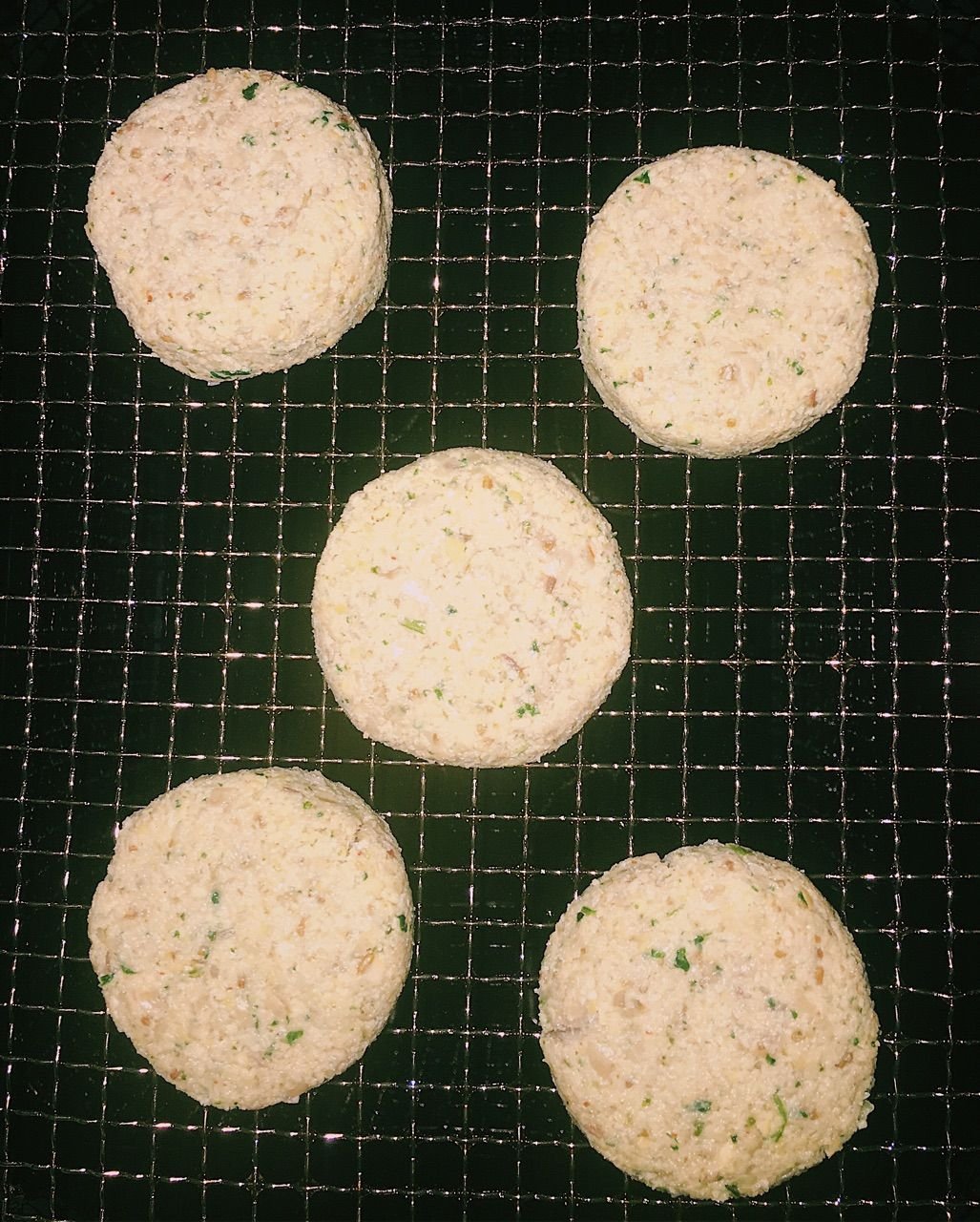 Shape the falafel and fry in oil for about 3 minutes.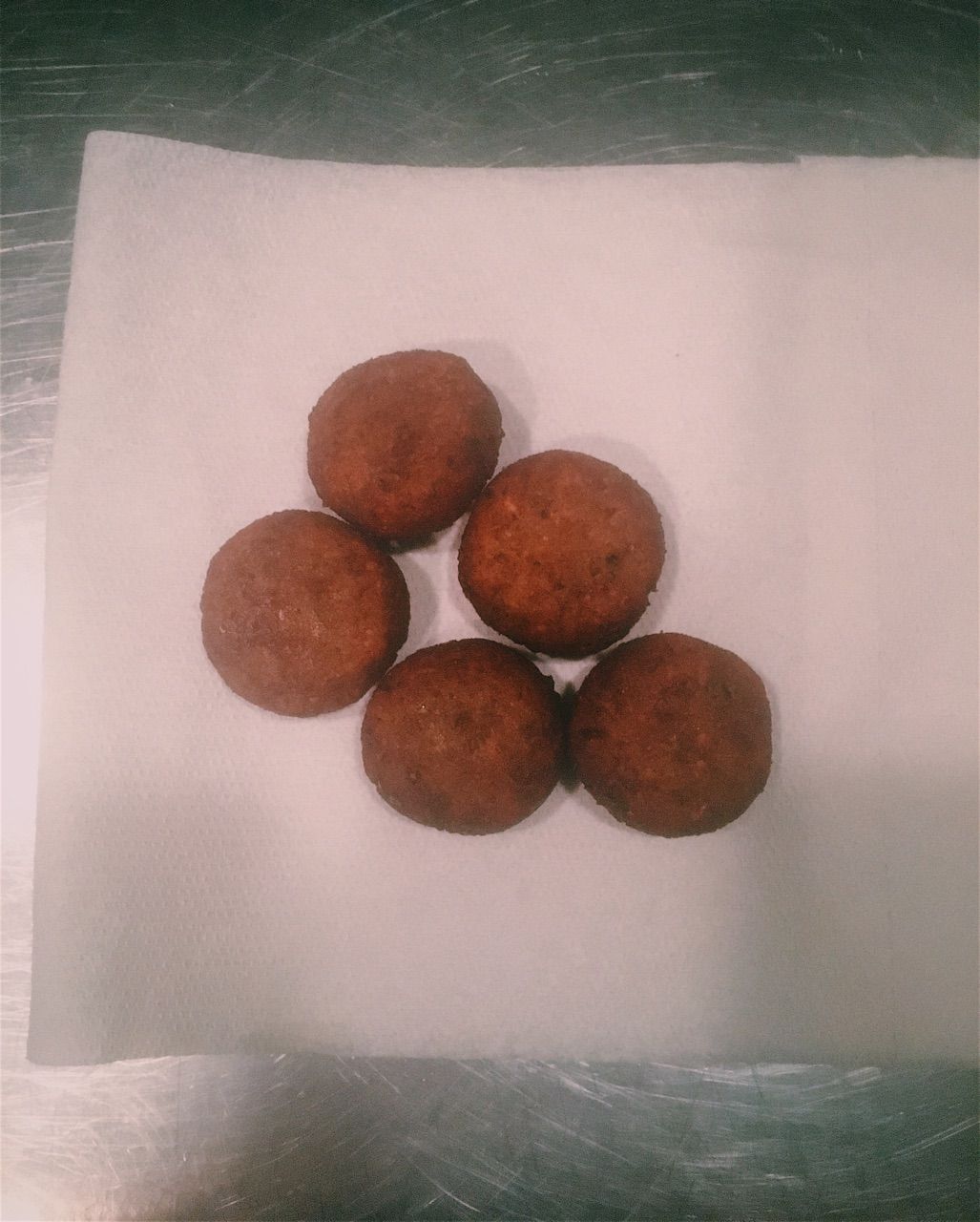 Now we will prepare the eggplant, we will remove the skin from the eggplant and cut it into the cubes.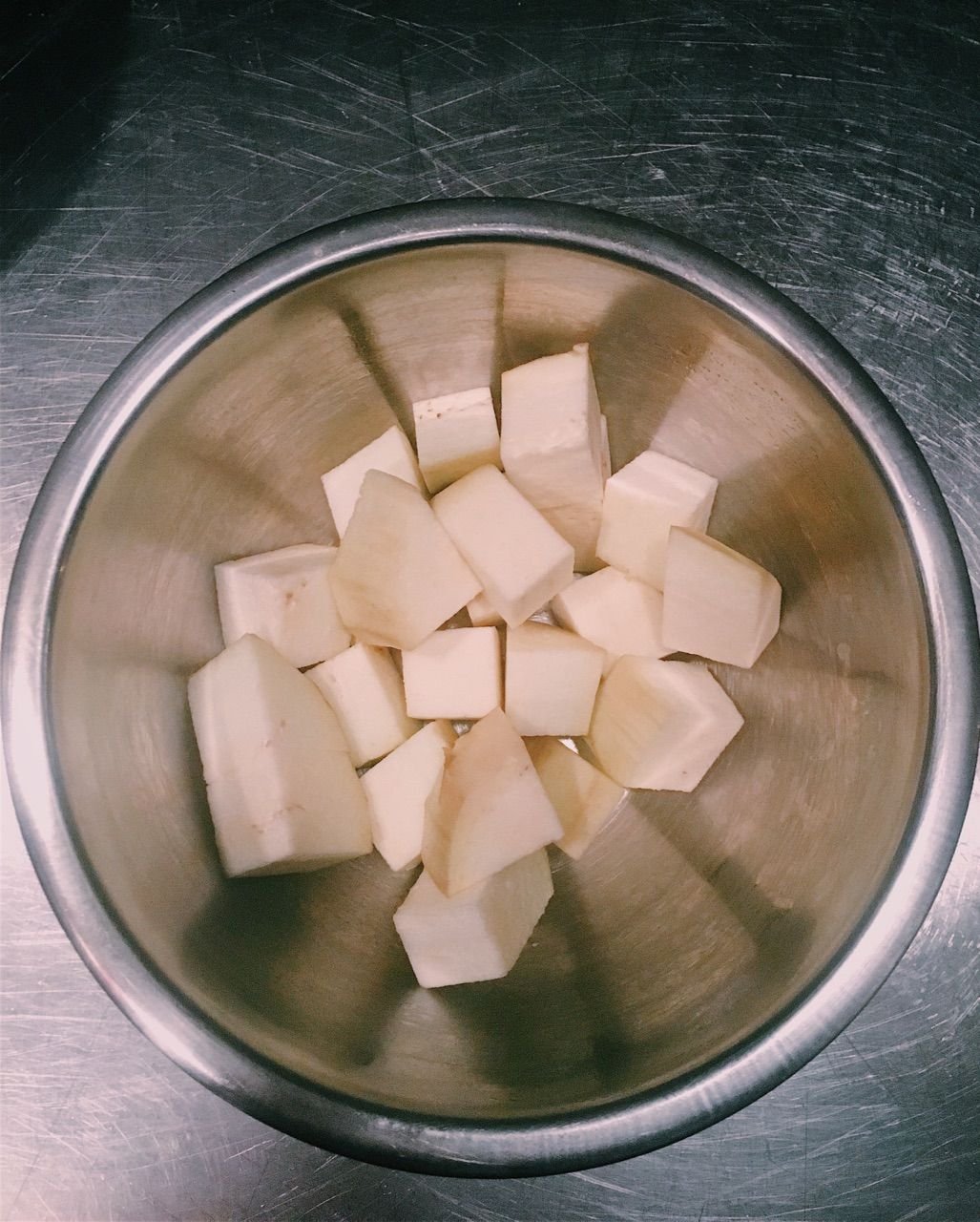 Add potato starch.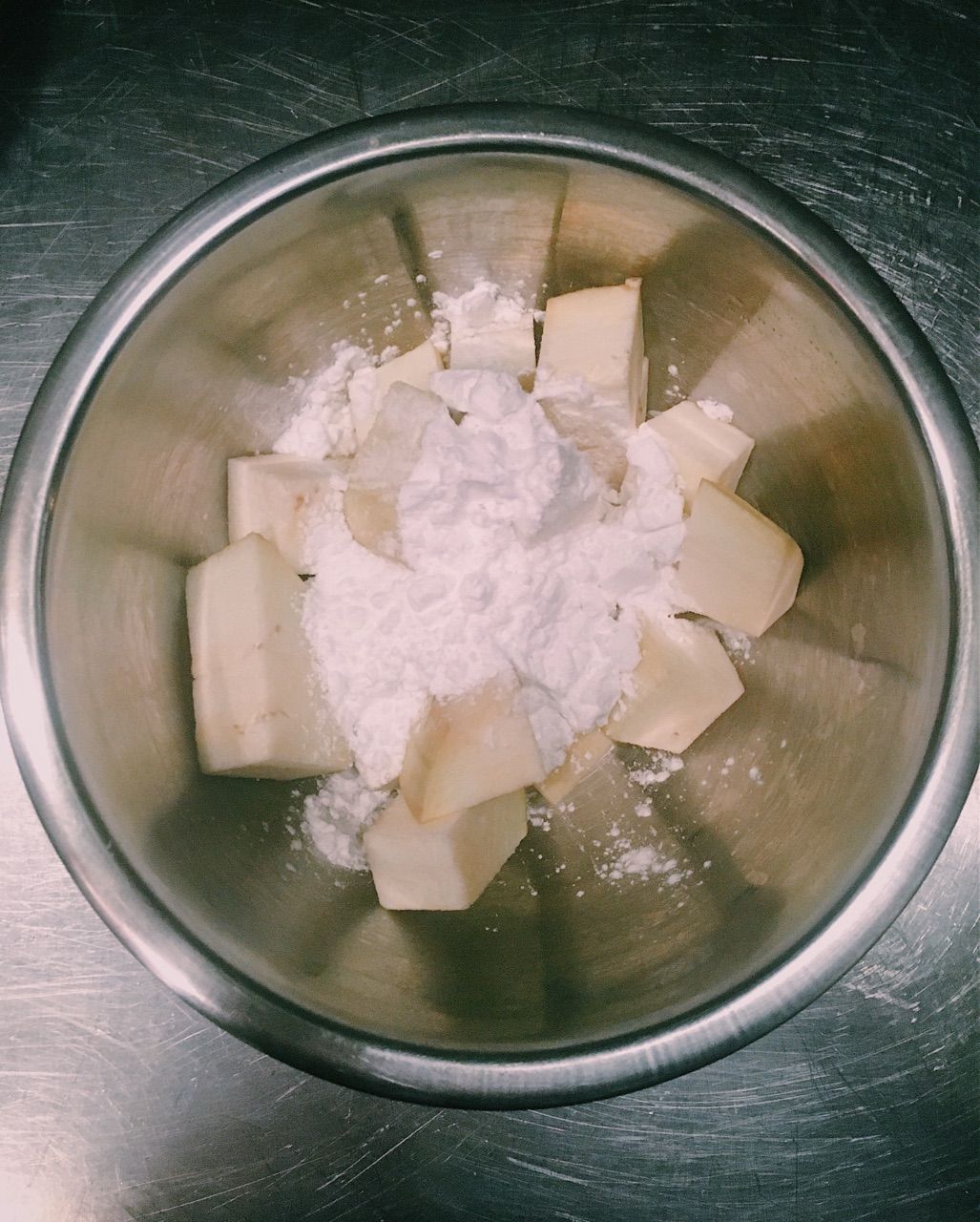 Mix it.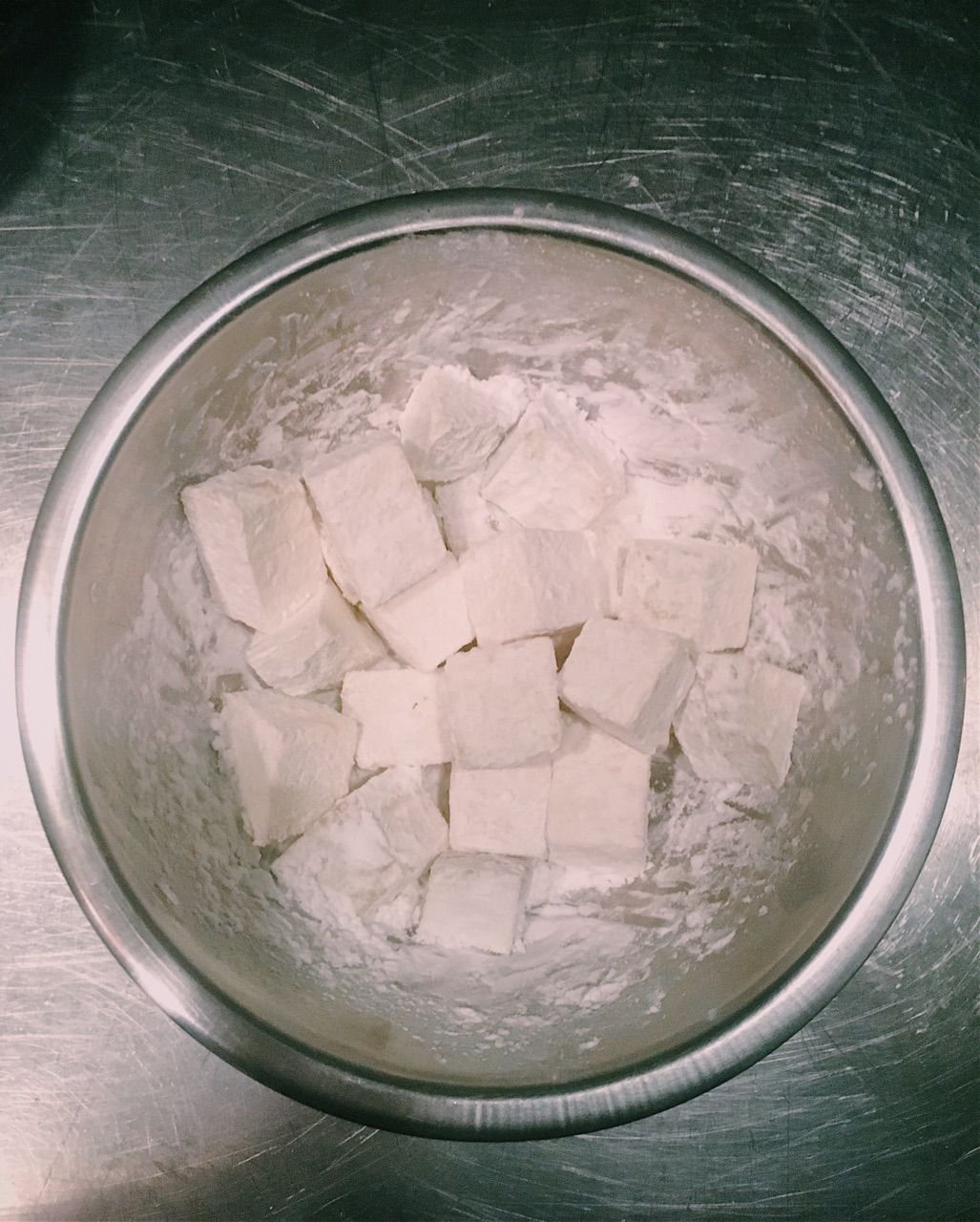 Lay them on deep-frying and cook 3-4 minutes.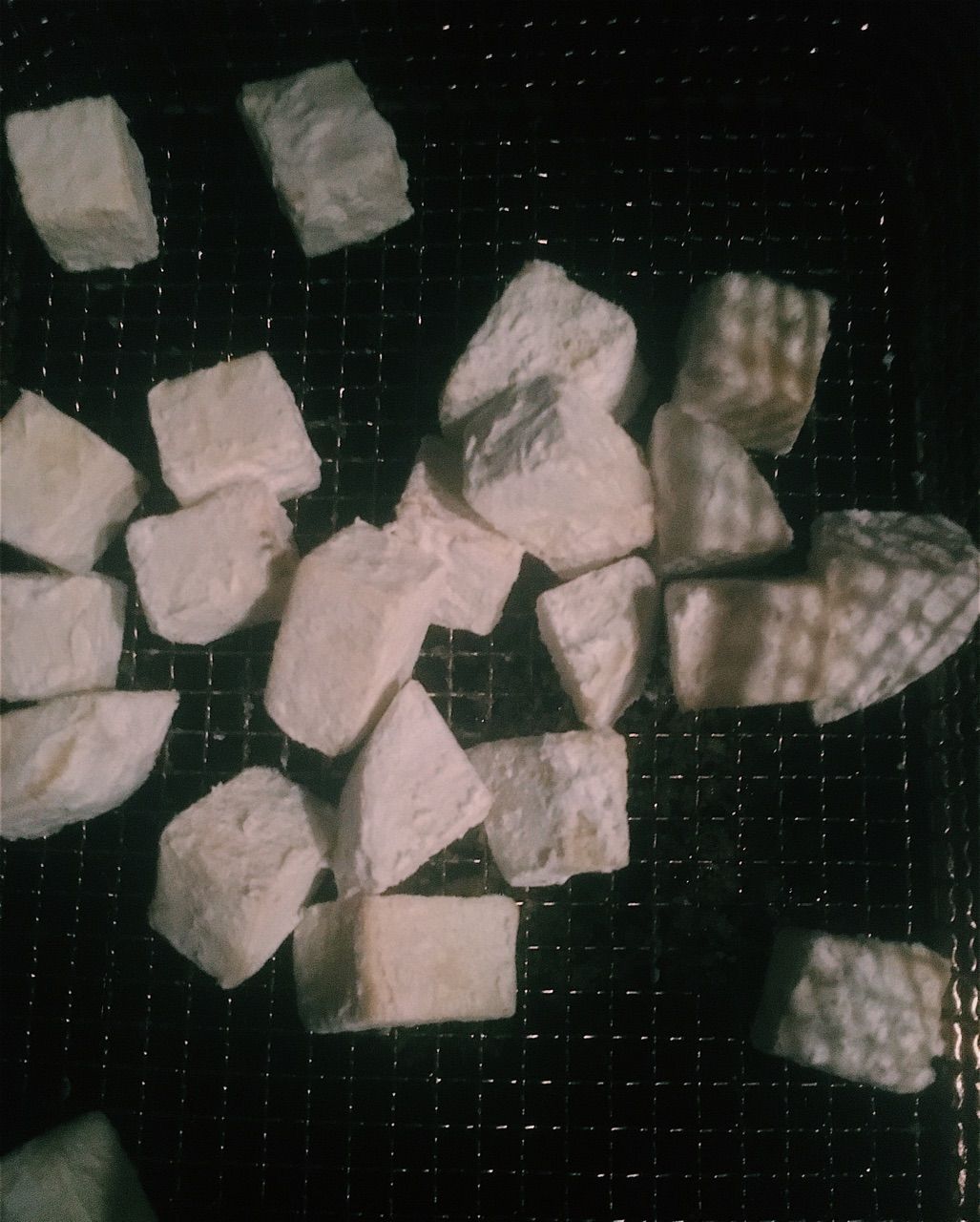 After frying we put cubes on a napkin.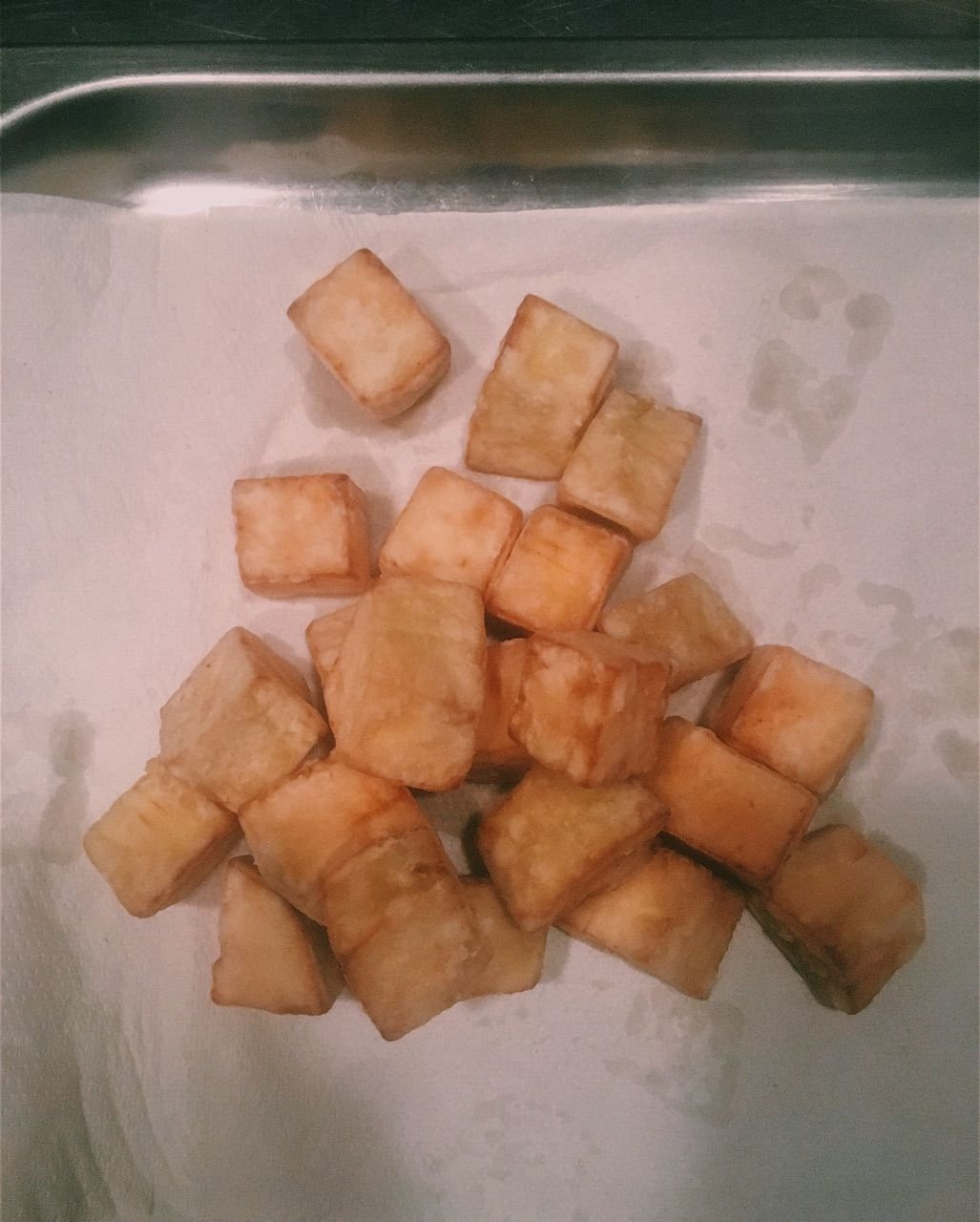 Now take Cherry tomatoes and cut them in half or quarters as you like, we also add chopped coriander and teriyaki sauce,
then add lemon juice, stir the tahini paste with water and pour into Teriyaki sauce.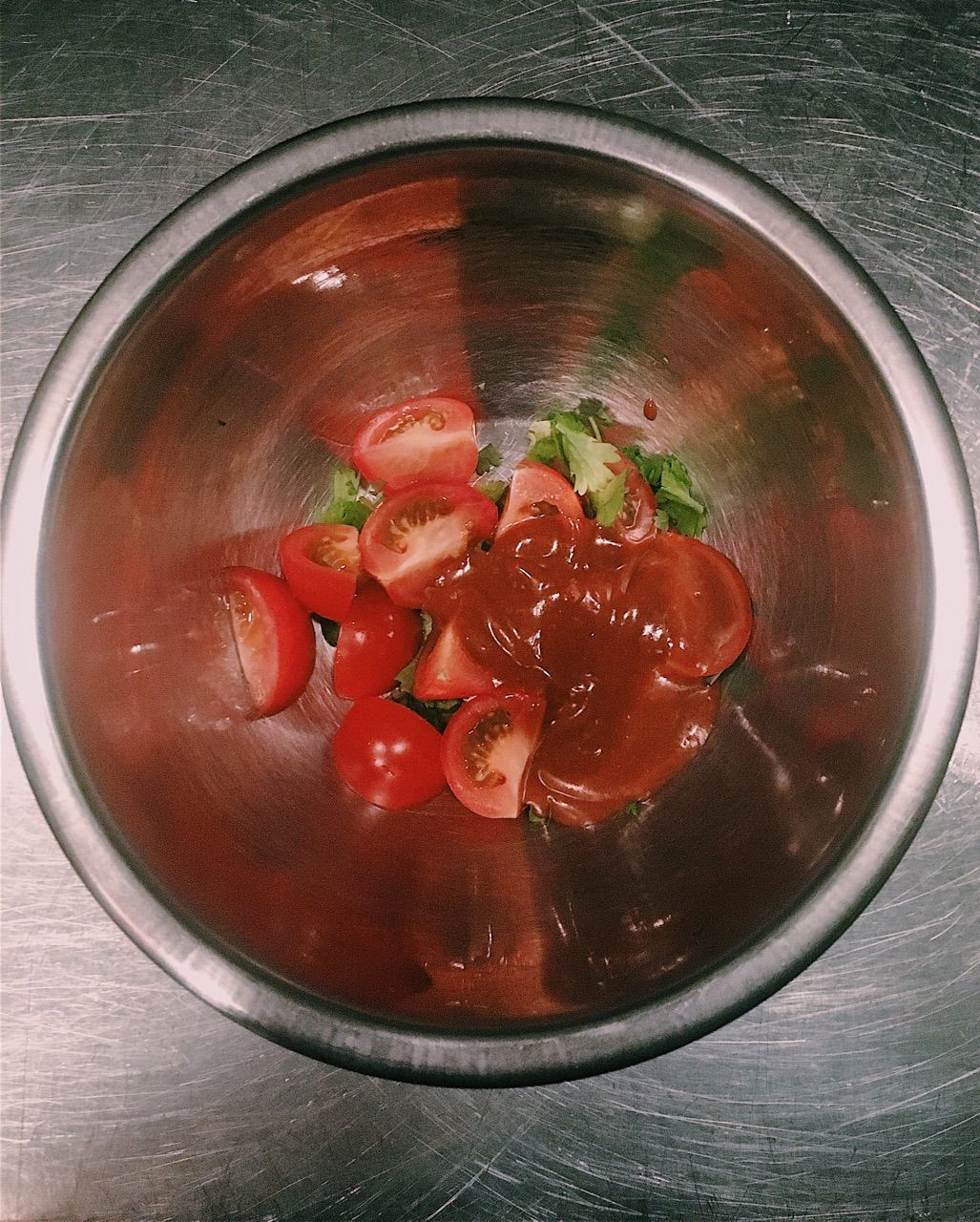 Add eggplants.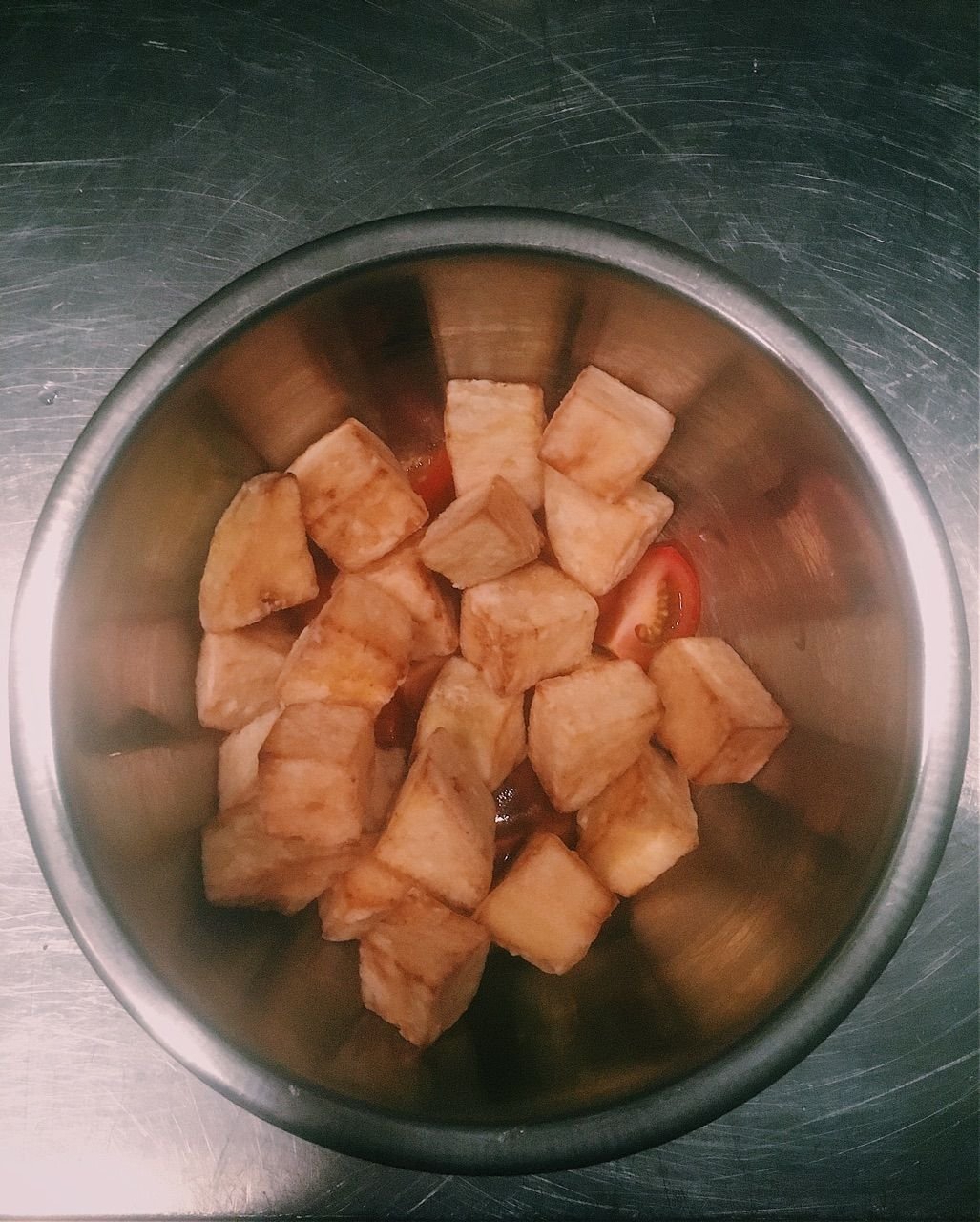 And mix all.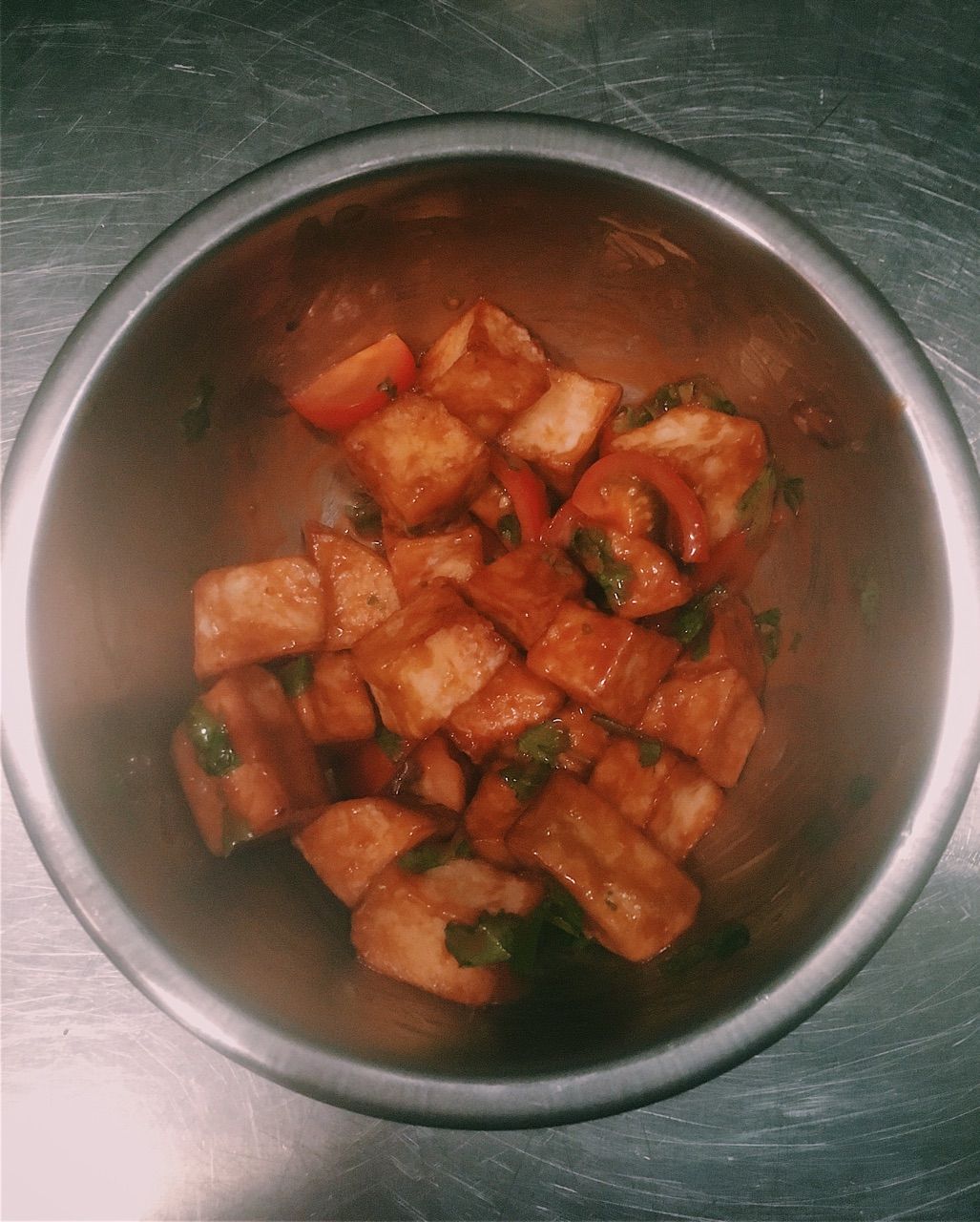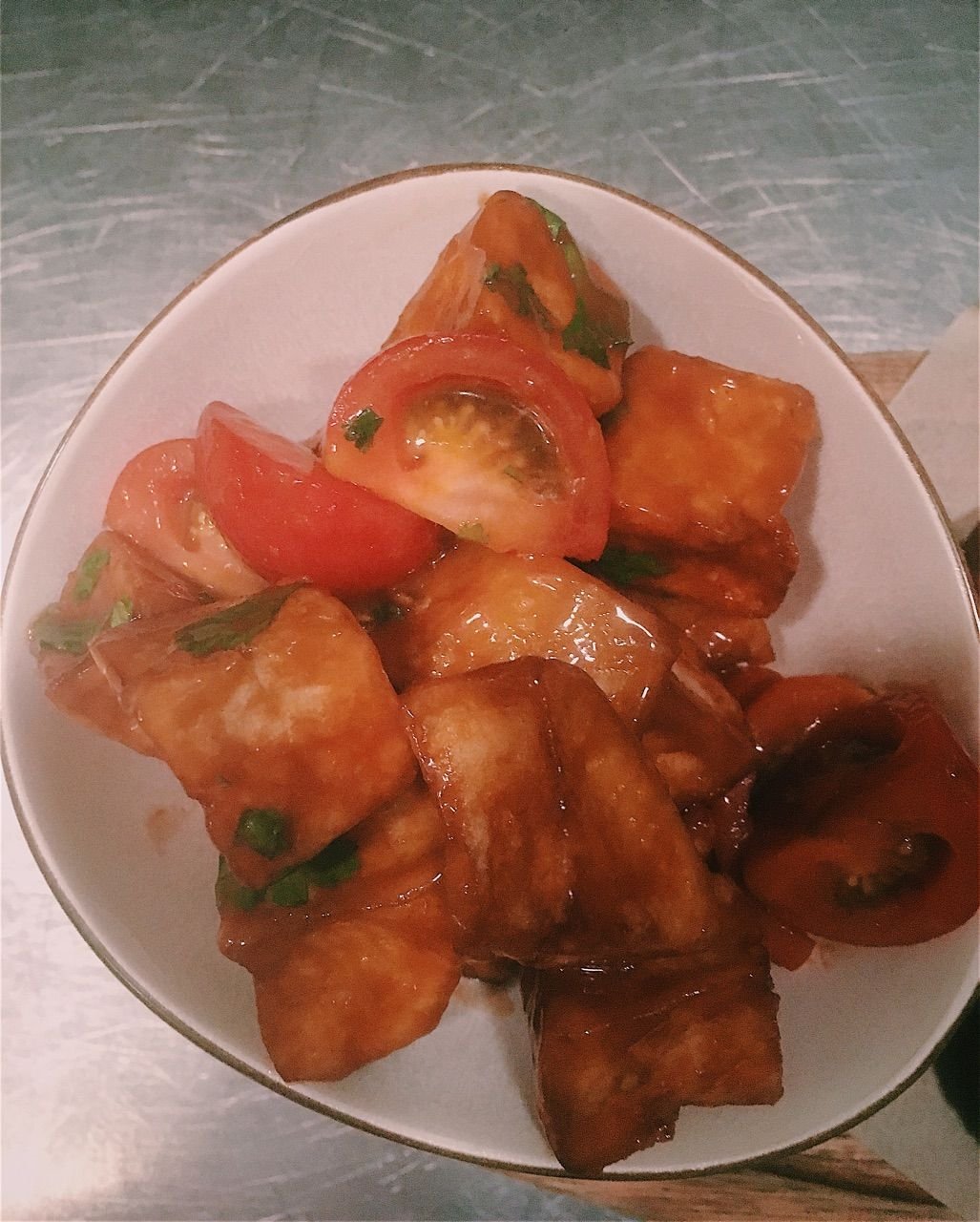 And here is Final product.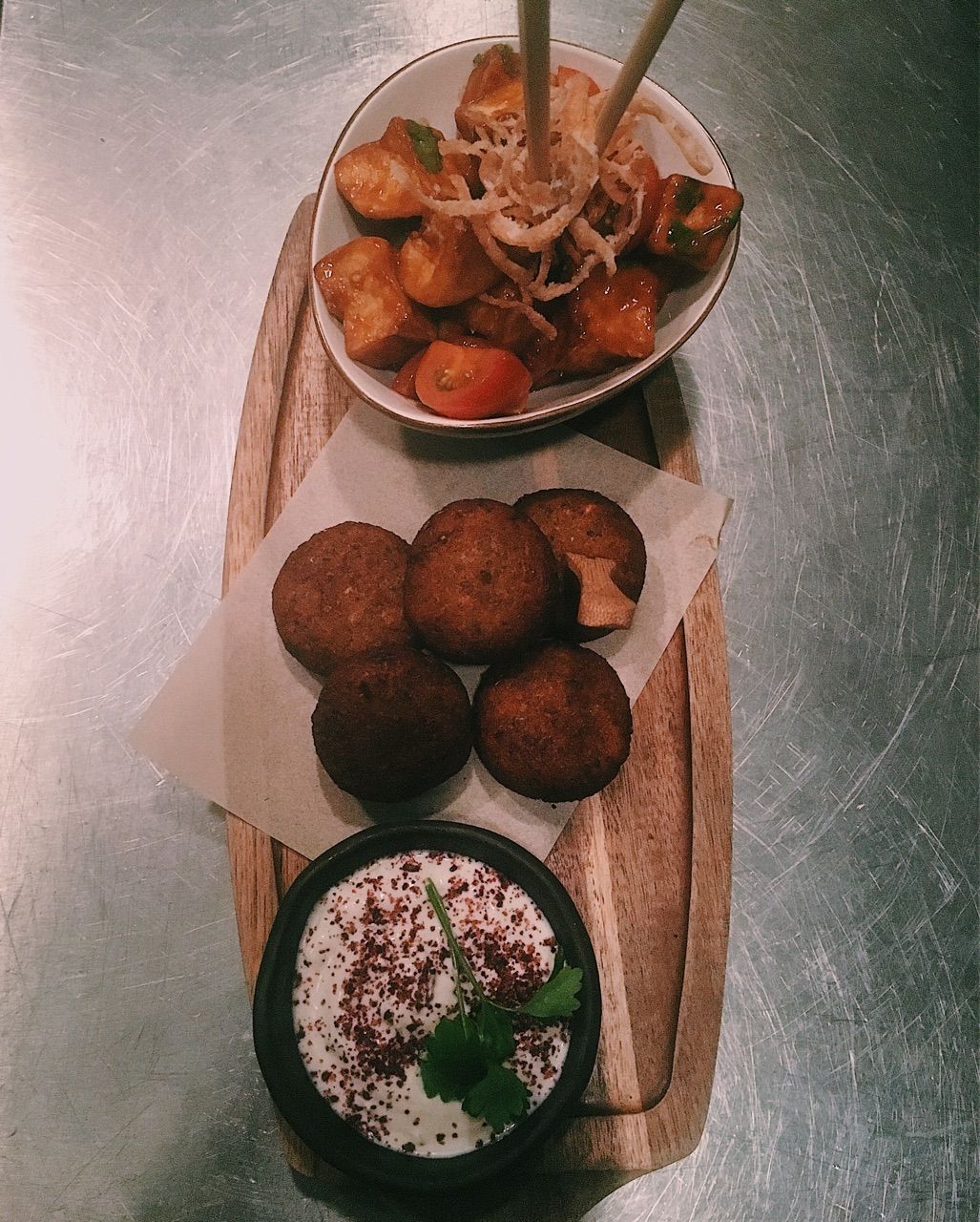 It is best to serve Falafel with yogurt-cucumber sauce with the addition of lemon juice, salt and tahini paste and sumac to the top of sauce.
Bon Appetit!