6am this morning, my phone rang shrilly!!
The breakfast lady at work had called in sick, and I was to fill in!
I had expected to have the morning to prepare my SIC entry and post it nicely before the deadline, but I only got home around 15:00. Once I got home, I immediately set to work making a salad (no cooking required, so it'll be the quickest option, eh?).
DISH NAME (Side Dish/Appetiser)
Traffic Light Salad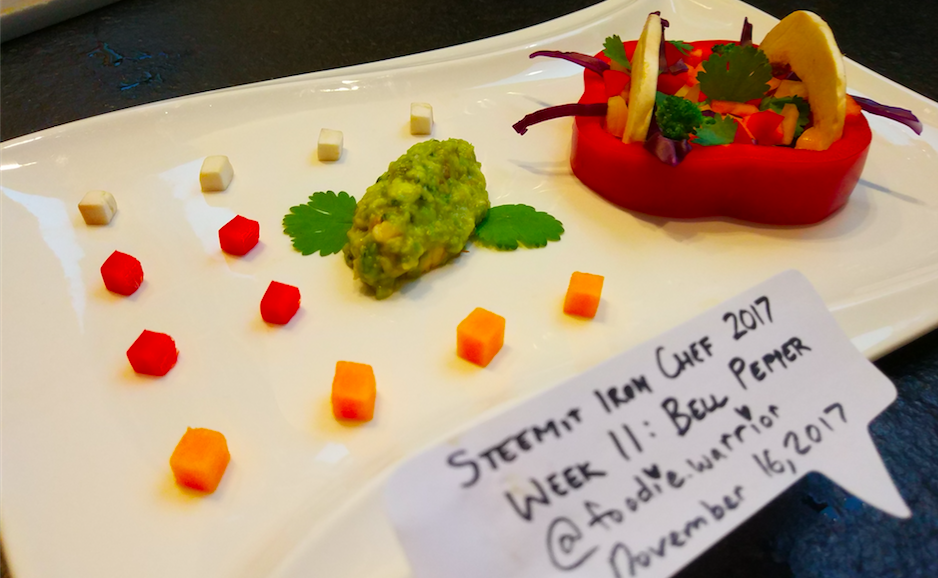 The myriad of textures and flavours make this one worthy of its flashy vibrant colours. It made for a healthy and refreshing super-light late lunch (most people would have it as a side, I'm sure)!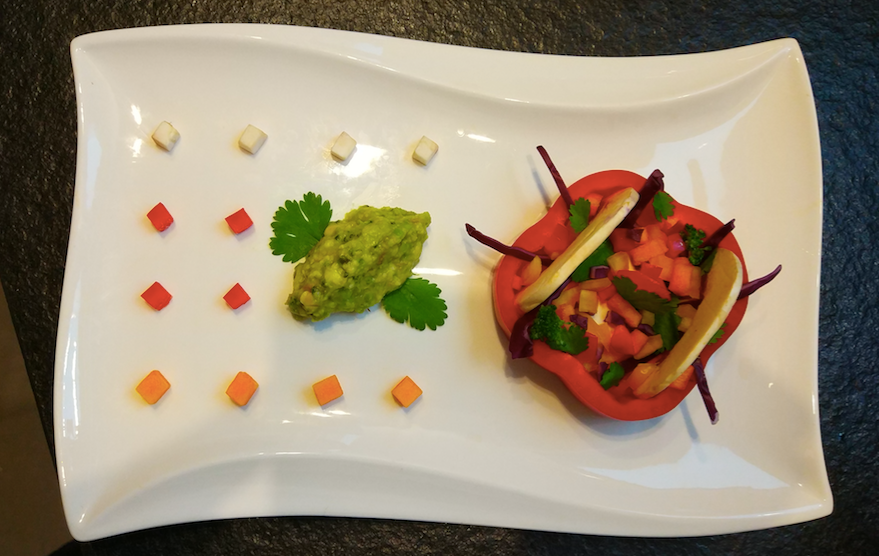 Component #1: Salad
Ingredients Used in the Salad
Yellow Bell Pepper, diced small
Red Bell Pepper, deseeded and sliced or diced
Persimmon, diced small
Red Cabbage, sliced into strips
White Button Mushroom, sliced
Coriander Leaves, slightly shredded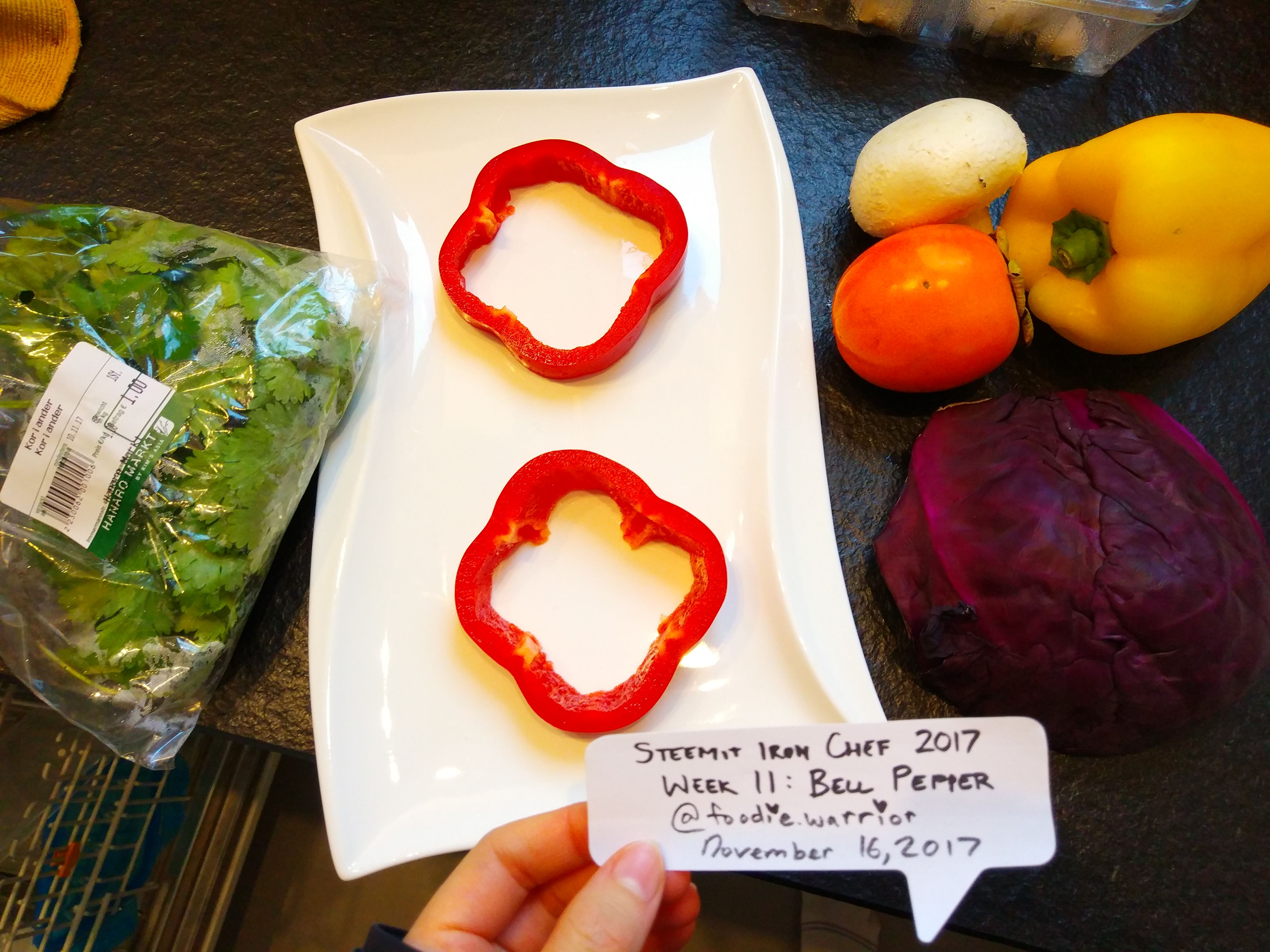 How to Make the Salad
Cut a 1-cm thick ring of red bell pepper to act as the protector of the salad contents.
Carefully place every other component in an artistically-appealing manner.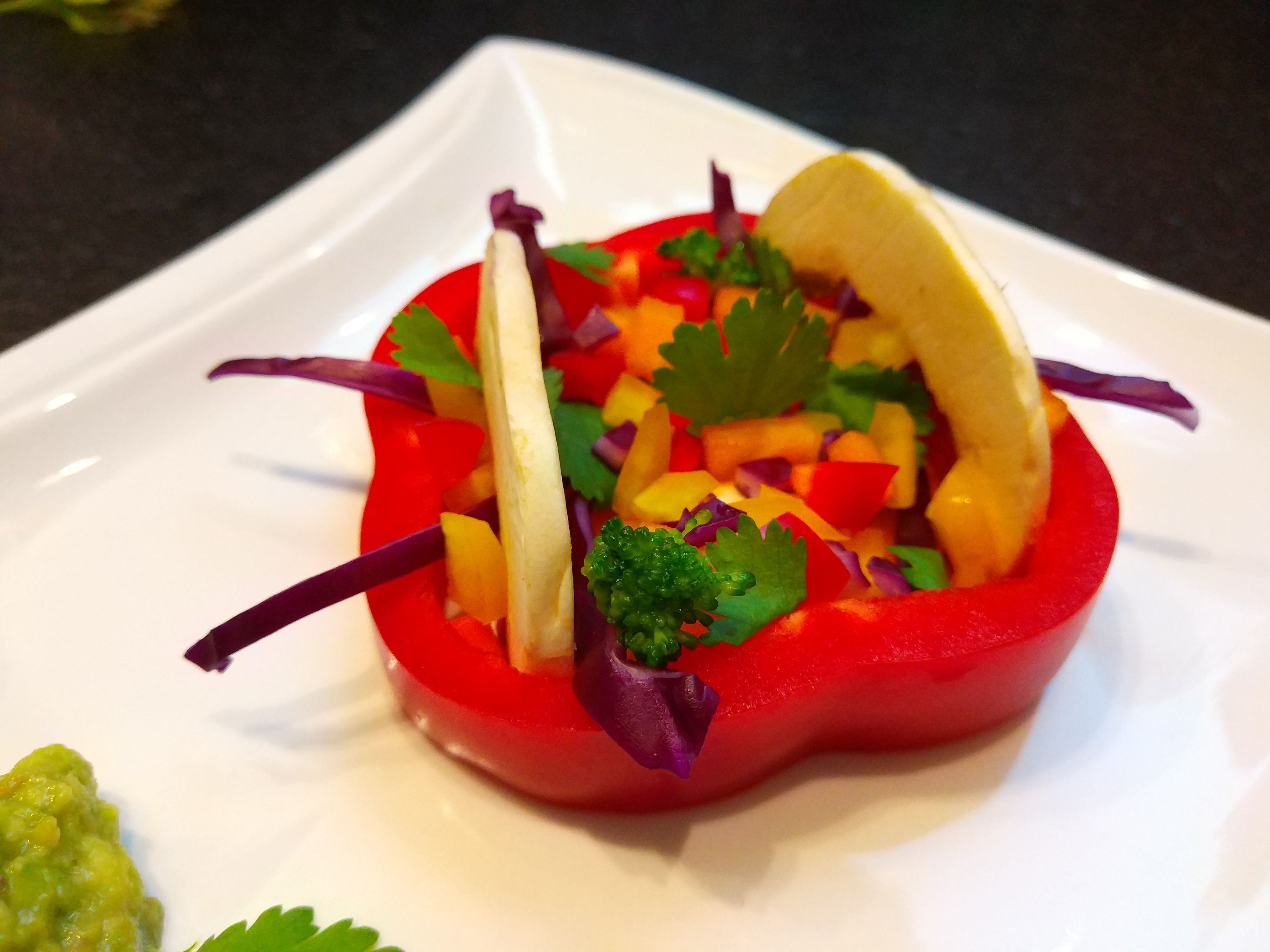 Component #2: Green Pepper Guacamole
The creamy freshness of this guacamole is a great way to marry all the sharp flavours of the salad ingredients together.
Ingredients Used in the Green Pepper Guacamole
Avocado, peeled, deseeded and mashed
Green pepper, peeled and deseeded
1/2 tsp sea salt
Squeeze of lime juice
How to Make the the Green Pepper Guacamole
Mash all ingredients together till smooth.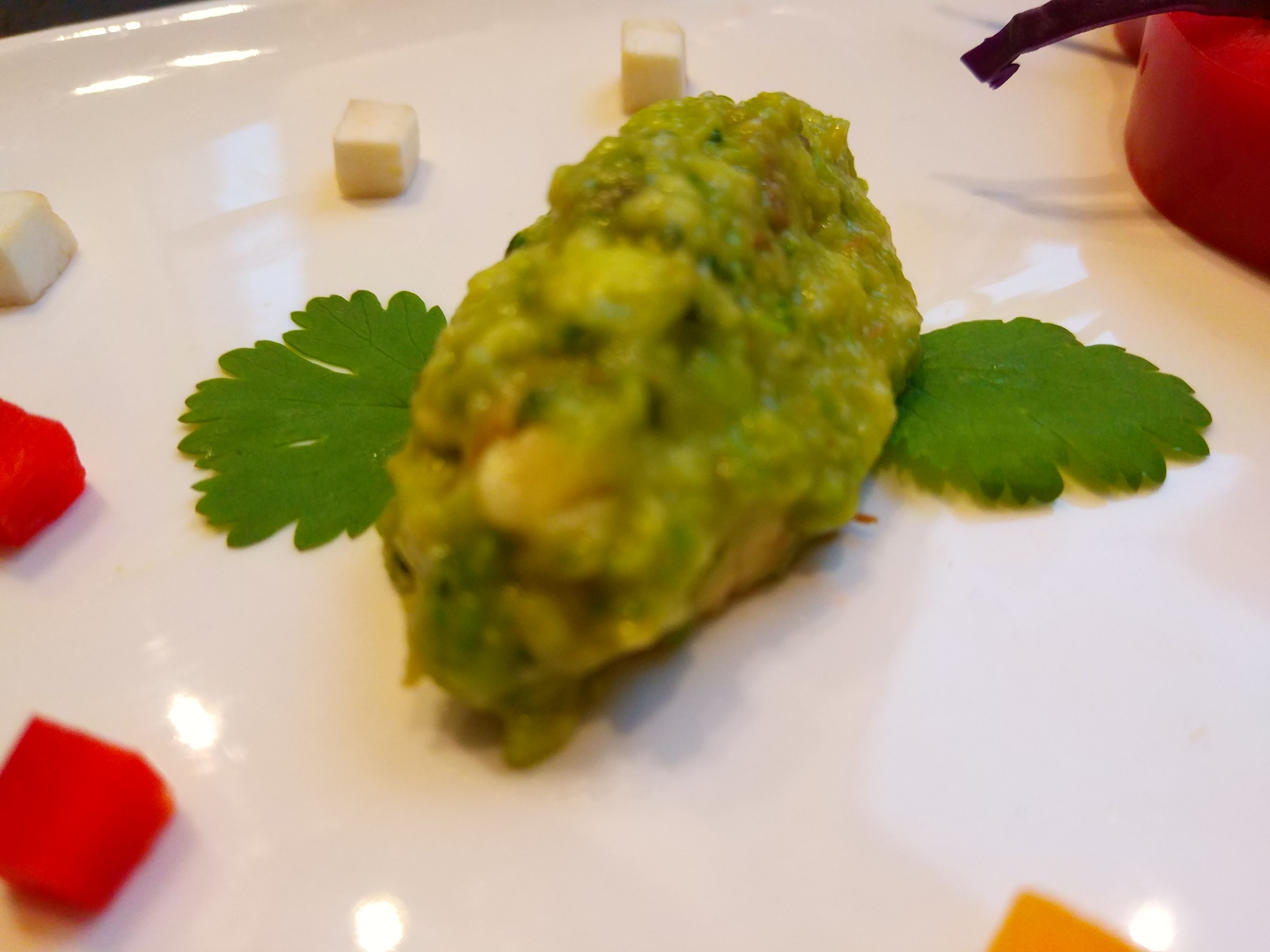 Here's the End Product!!