A timeless dish. With 'orange' and 'fancy' in my brain, Crepe Suzette swiftly came to mind!
I've not eaten Crepe Suzette before, but after making and tasting devouring it, I am now convinced that it's one of, if not the best way to elevate and accentuate the goodness of The Orange.
DISH NAME (Dessert)
An Orange Classic for Today
Crepe Suzette is one of those classics that seems rather ordinary till you put it in your mouth. Then, a light bulb goes on!!
You immediately understand how the magical threesome of succulent oranges, flamed orange caramel, and soft French crepes have survived and thrived through centuries of cooking fashion since it was first born of a 14-year-old French waiter's mistake in 1895.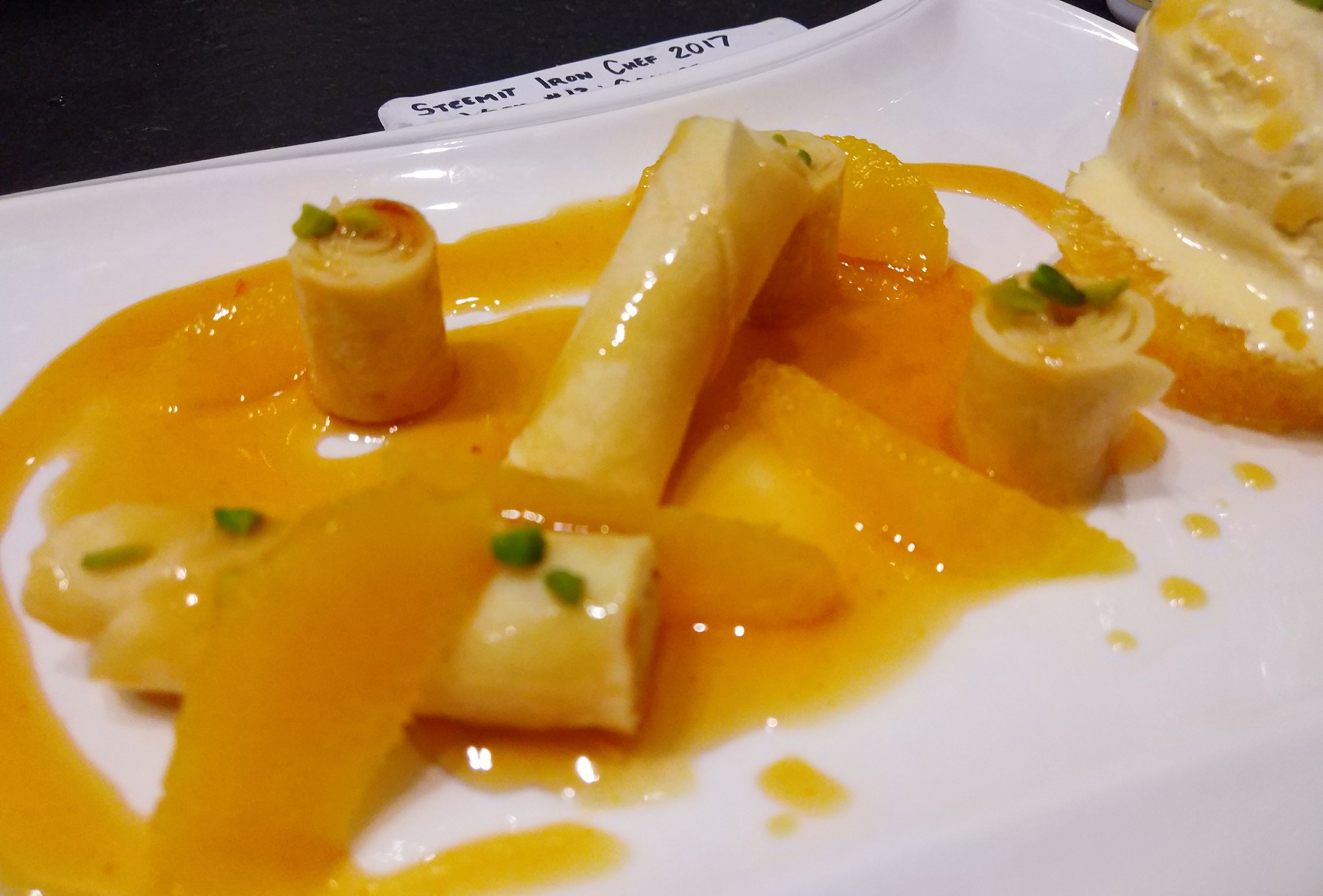 Component #1: Soft French Crepes
Although these crepes are soft, they retain a hint of chewiness. The resulting texture is simply perfect for soaking up the beautiful Flambéed Orange Caramel (see Component #2).
Ingredients Used in the Soft French Crepes
96 gm Plain Flour
2 gm Sea Salt
3 gm Sugar
2 Large Chicken Eggs
123 gm Full Cream Milk
80 gm Cold Water
1 Tbsp Sunflower Oil
1 Tbsp Unsalted Butter, melted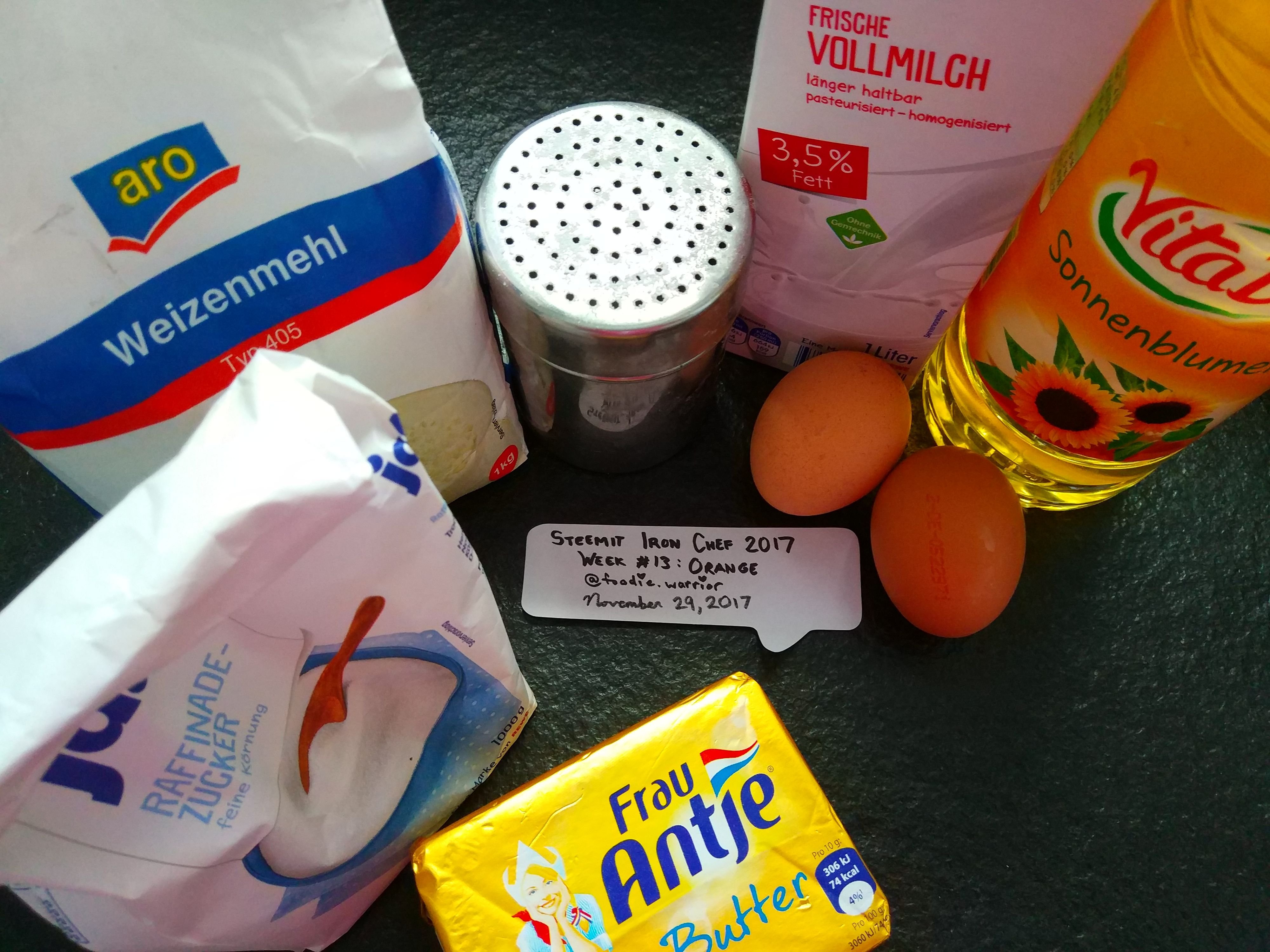 How to Make the Soft French Crepes
Mix together flour, salt and sugar. Whisk in eggs and milk till you get a smooth and thick batter. Whisk in water, oil and melted butter. Let the batter sit for 1-2 hours to rest.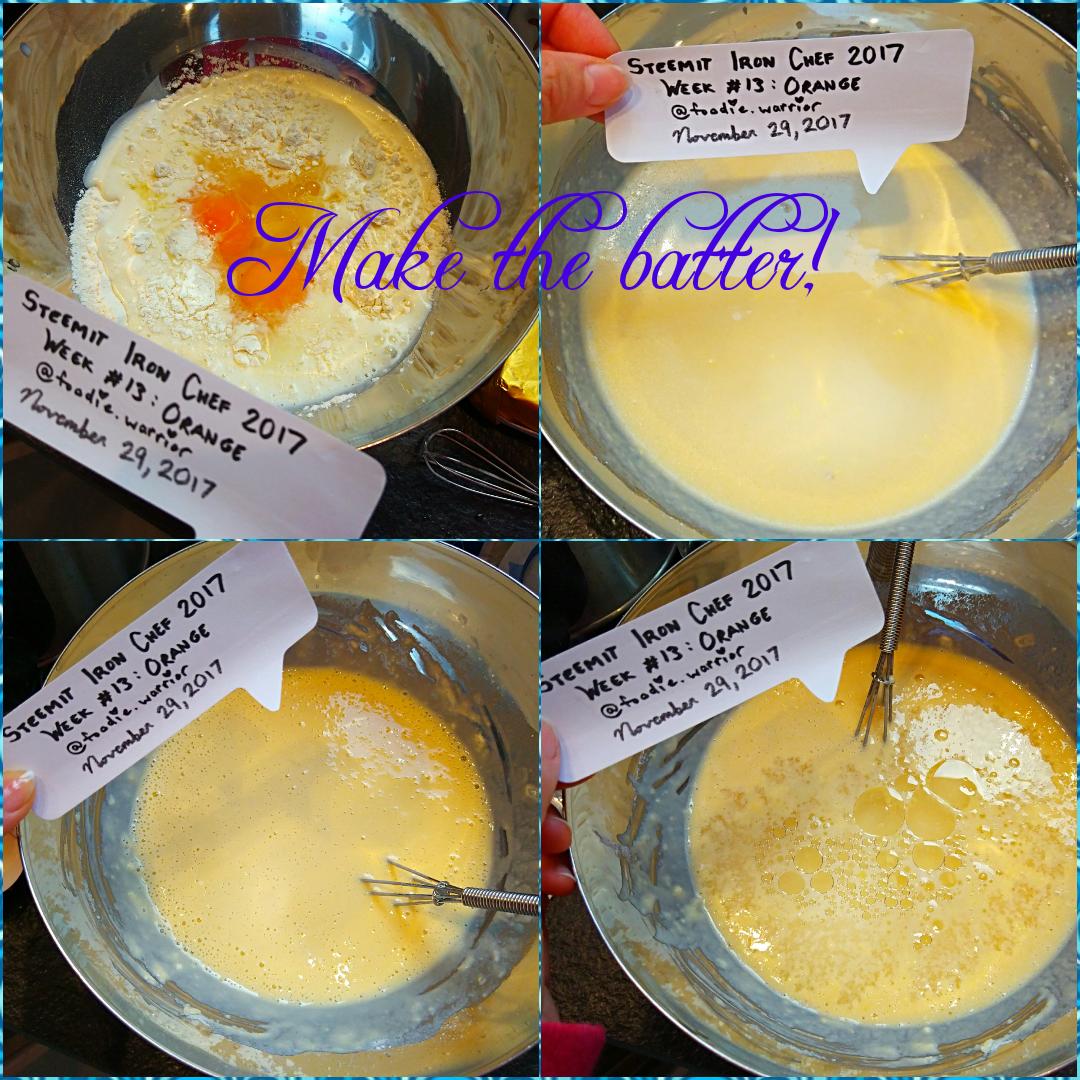 Butter and heat a flat pan. Pour about 2/3 a ladle-full of batter into the pan and quickly tilt the pan in a 360° motion to distribute the batter evenly.
Cook on medium-high heat till the edges of the crepe start to curl up and brown (approx. 1 min). Turn the crepe over and cook till it starts to brown lightly on the bottom.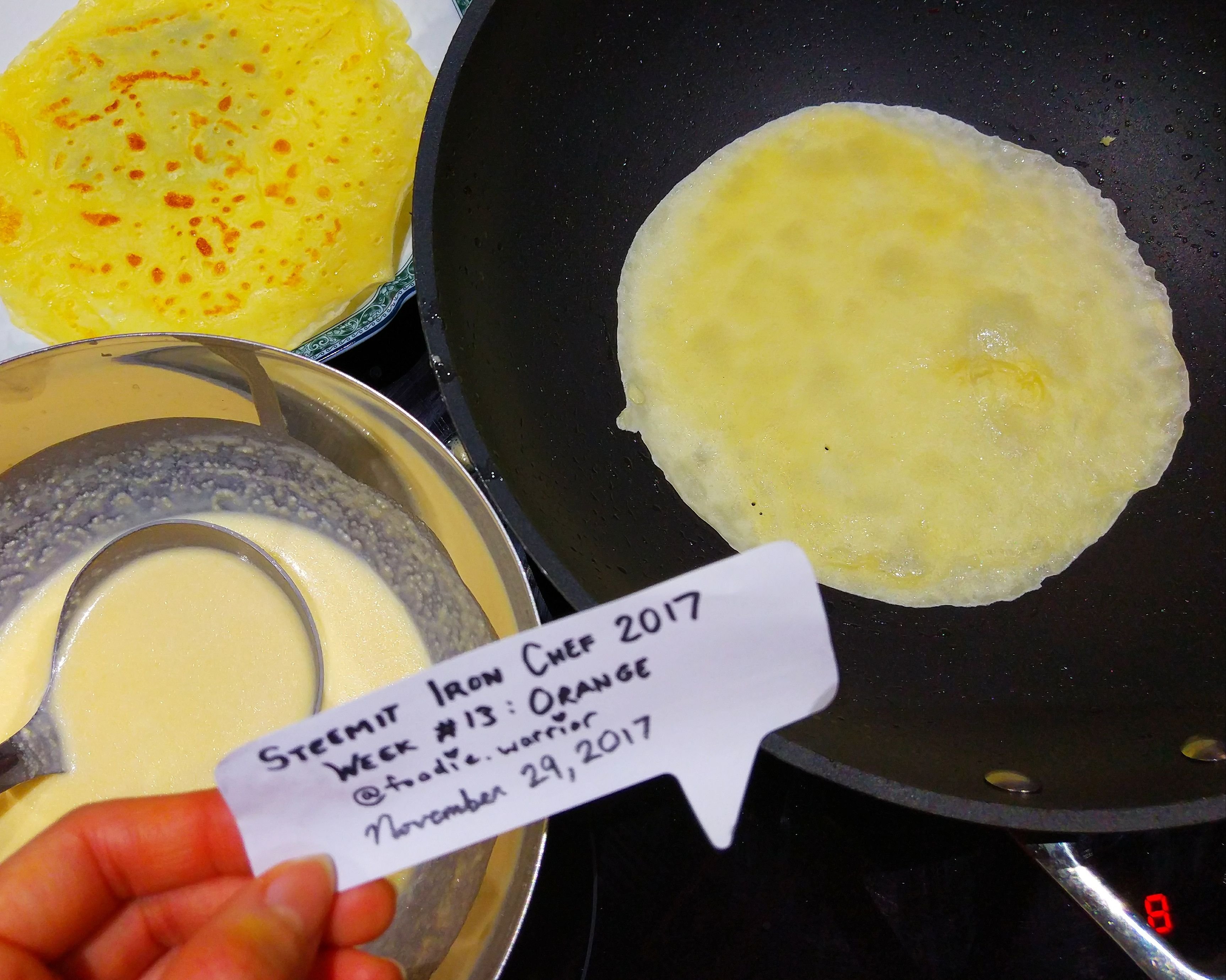 Slide the crepe out onto a plate and make another one.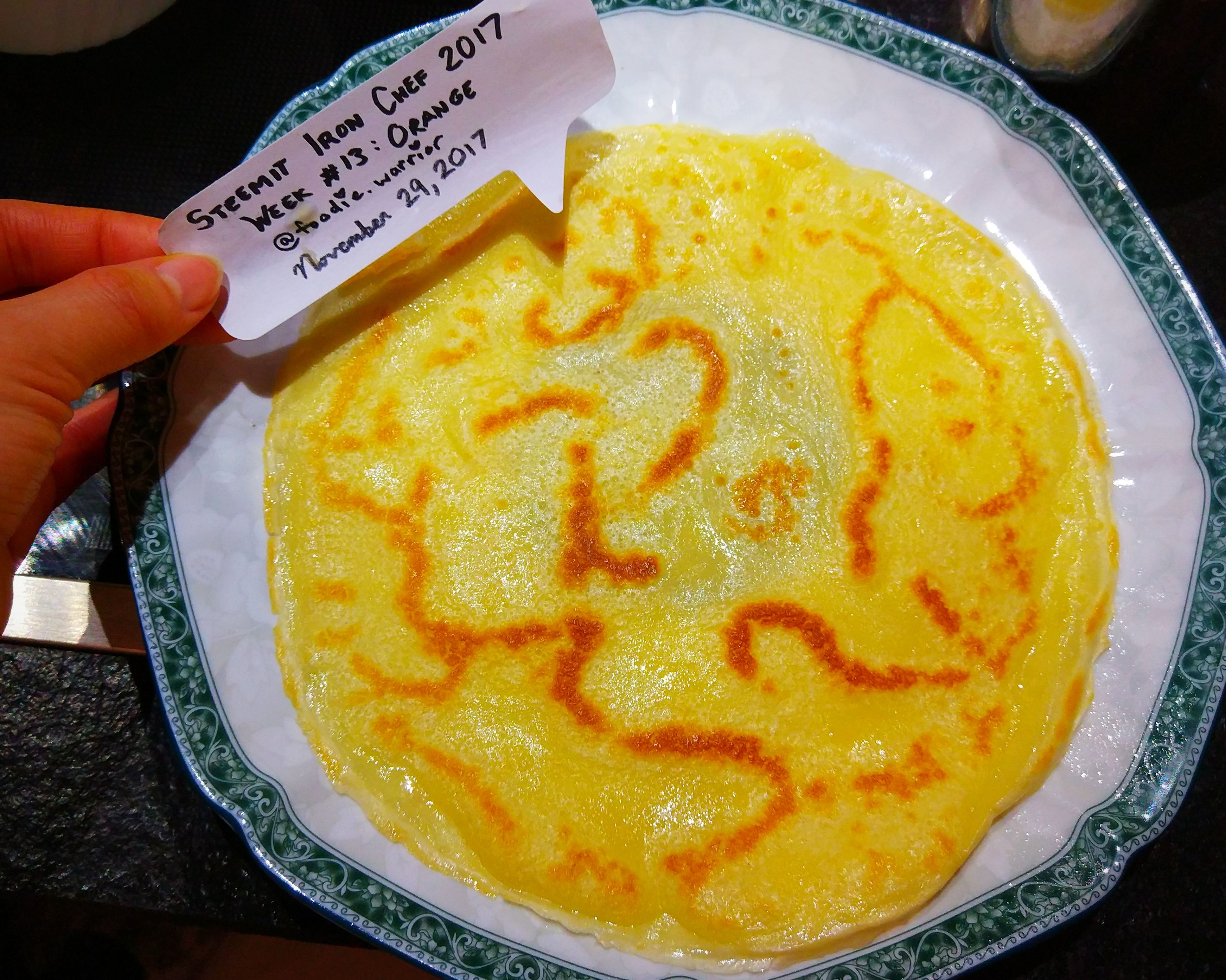 When cool enough to handle, roll the crepes up and cut into log sections.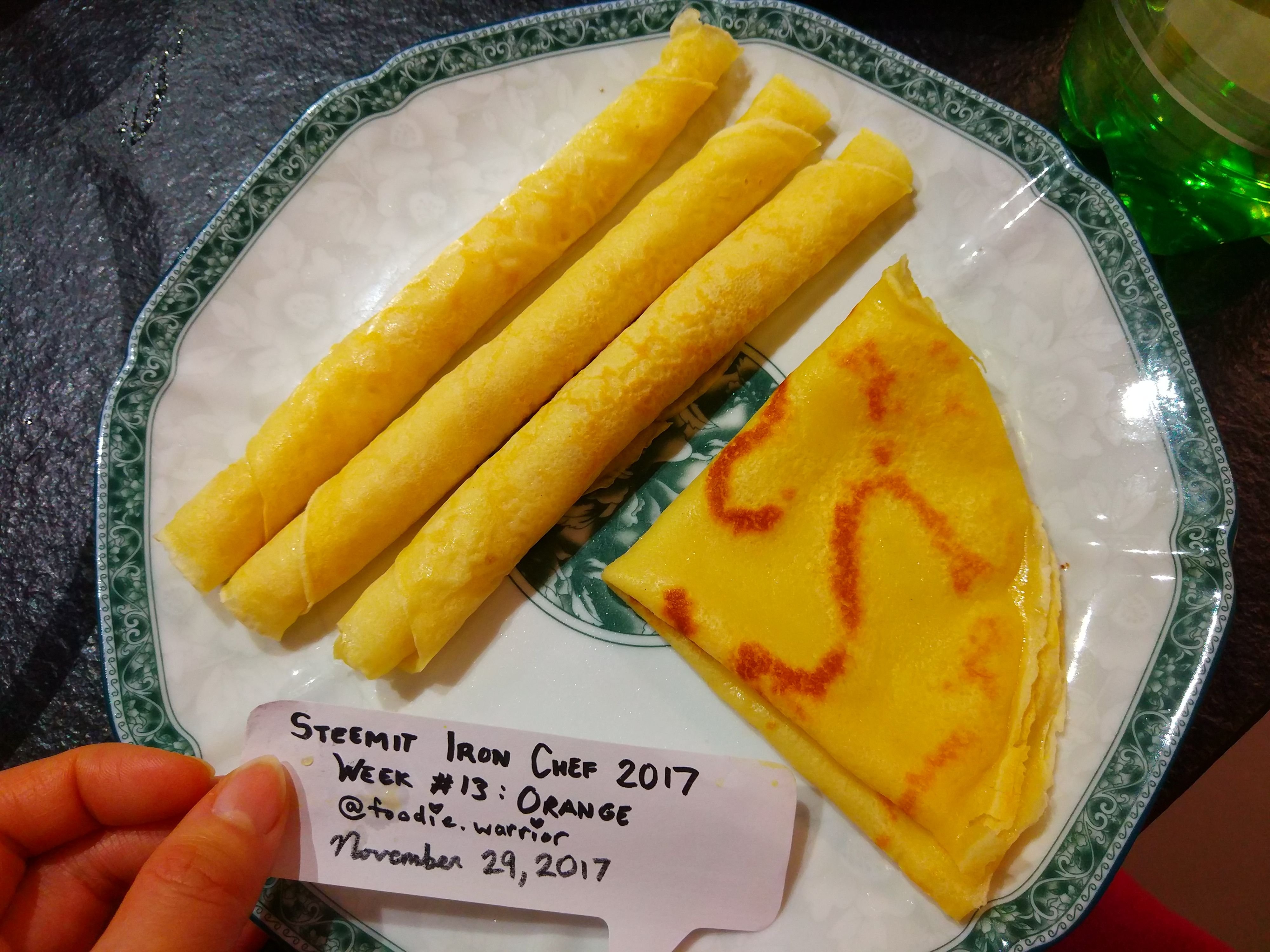 Component #2: Flambéed Orange Caramel
This is my first time doing a flambé. I was rather nervous, but the end result was so delectable, I think I might just do it again sometime soon!! =D
Ingredients Used in the Flambéed Orange Caramel
85 gm Unsalted Butter, softened
80 gm White Sugar
1 Tbsp Orange Zest, grated
1/3 cup Orange Juice, freshly squeezed
1/4 cup Cointreau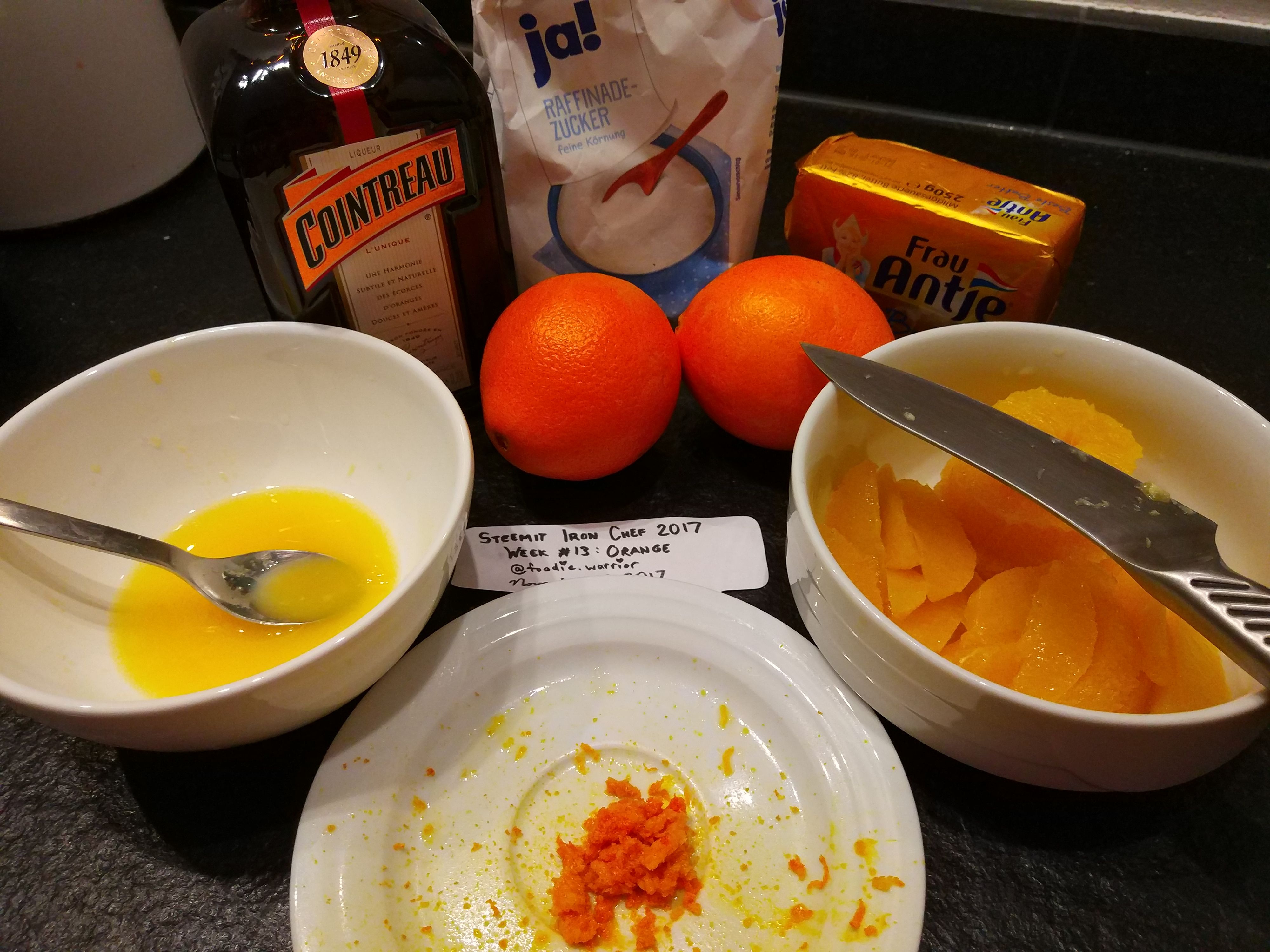 How to Make the Flambéed Orange Caramel
Cook butter and sugar on medium high heat till the mixture turns amber. Add in orange zest and orange juice and cook till the sauce caramelises into a beautiful brown (4 min).
Add in the Cointreau and ignite the fumes just above the mixture with a long fire starter (I didn't have one, so I used a cigarette lighter and a long skewer).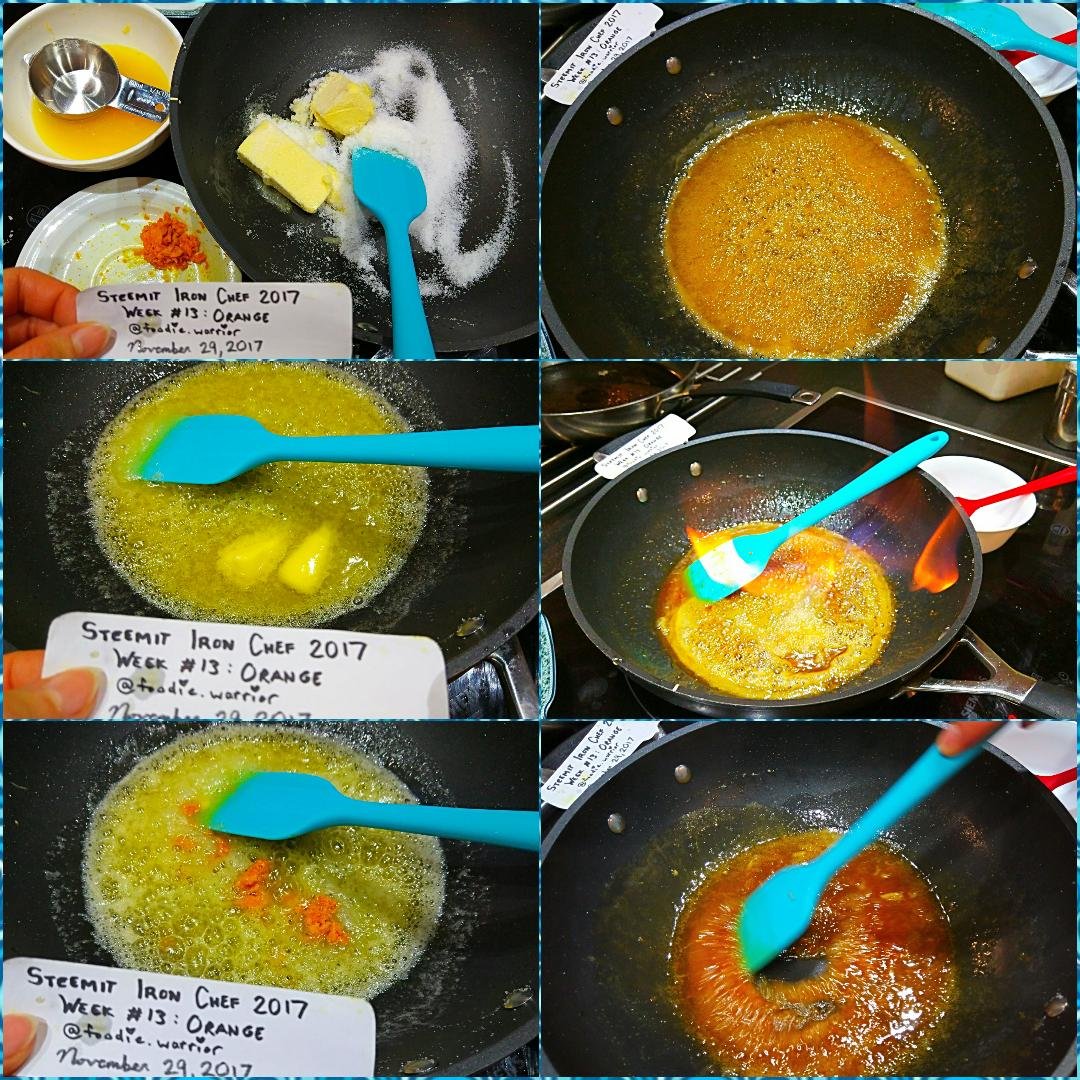 Let the crepe logs wade in the the sauce briefly before plating.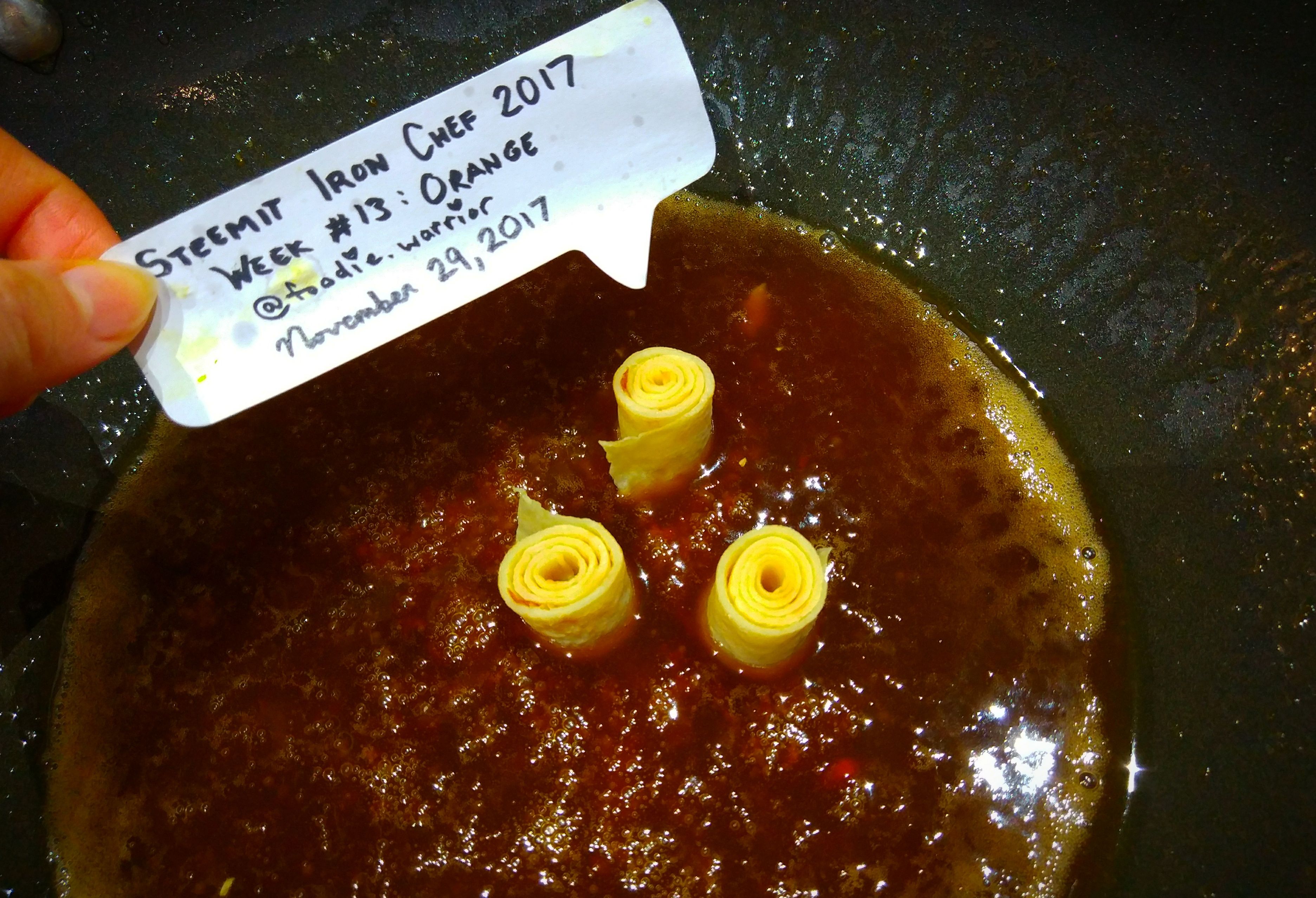 Extra Components
3 Oranges, segmented
Chopped Pistachios
Bourbon Vanilla Ice Cream
How to Prepare the Segmented Oranges
Cut off both ends of an orange. Sit the orange on one end and carefully remove the skin with a knife, trying to minimise flesh wastage.
When all skin is taken off, pick a segment to remove. Make two incisions alongside the skin on both sides, lightly flicking with the wrist to remove the flesh. Ta-dah!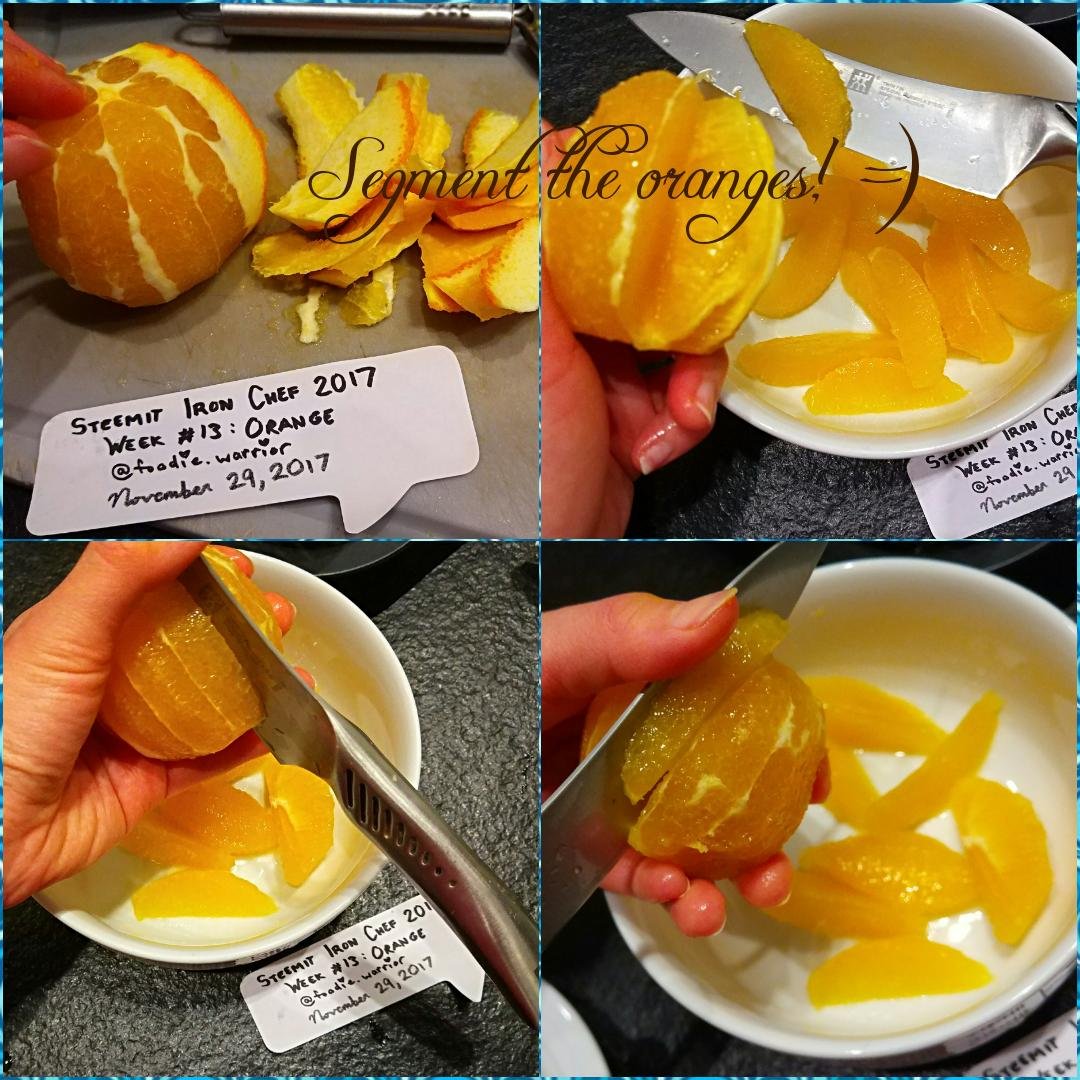 Assemble the Plate!!
Place crepe logs of different lengths on the plate. Add orange segments. Add an orange slice on the side and top with a quenelle of ice cream. Carefully garnish crepes and ice cream with chopped pistachios.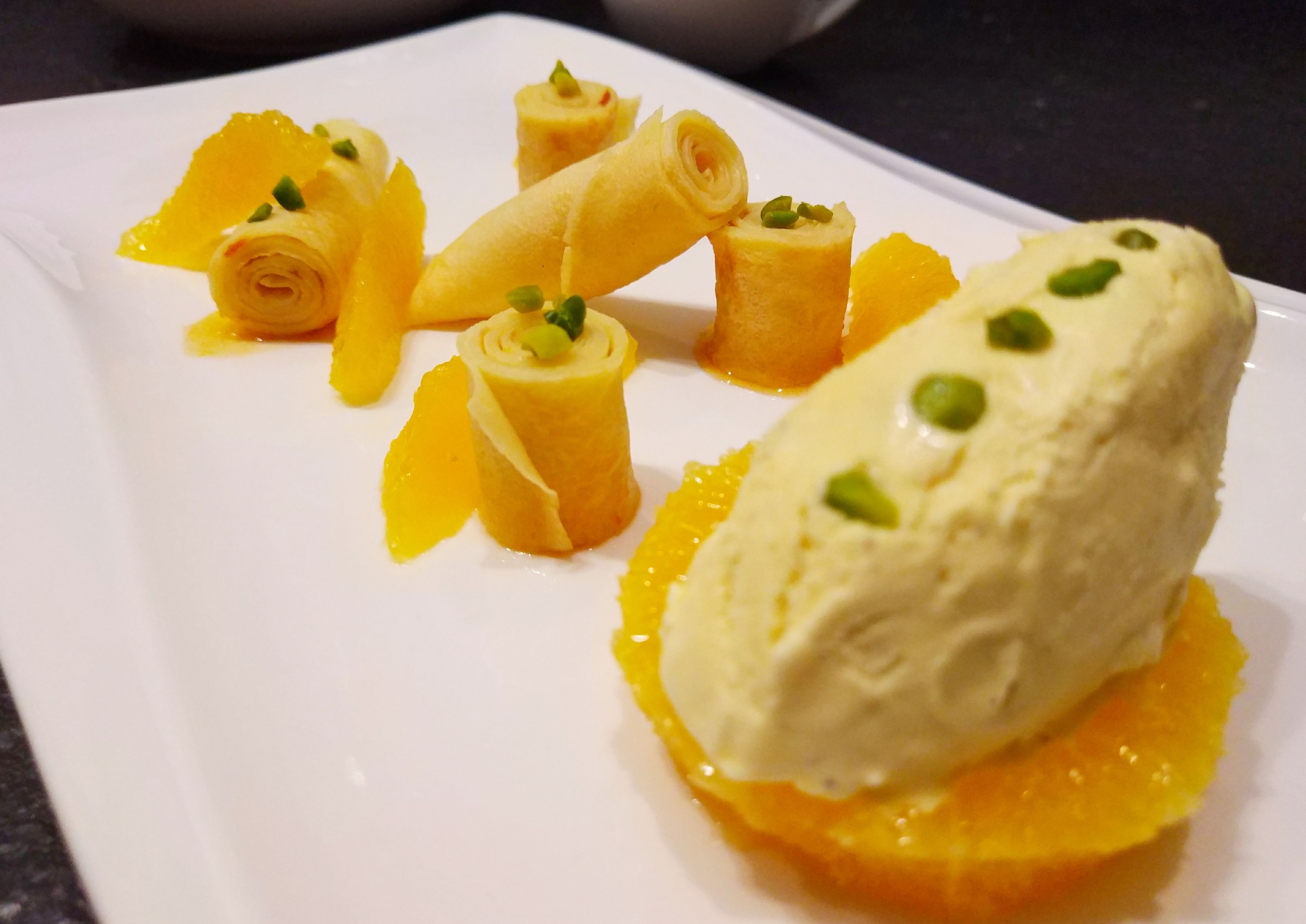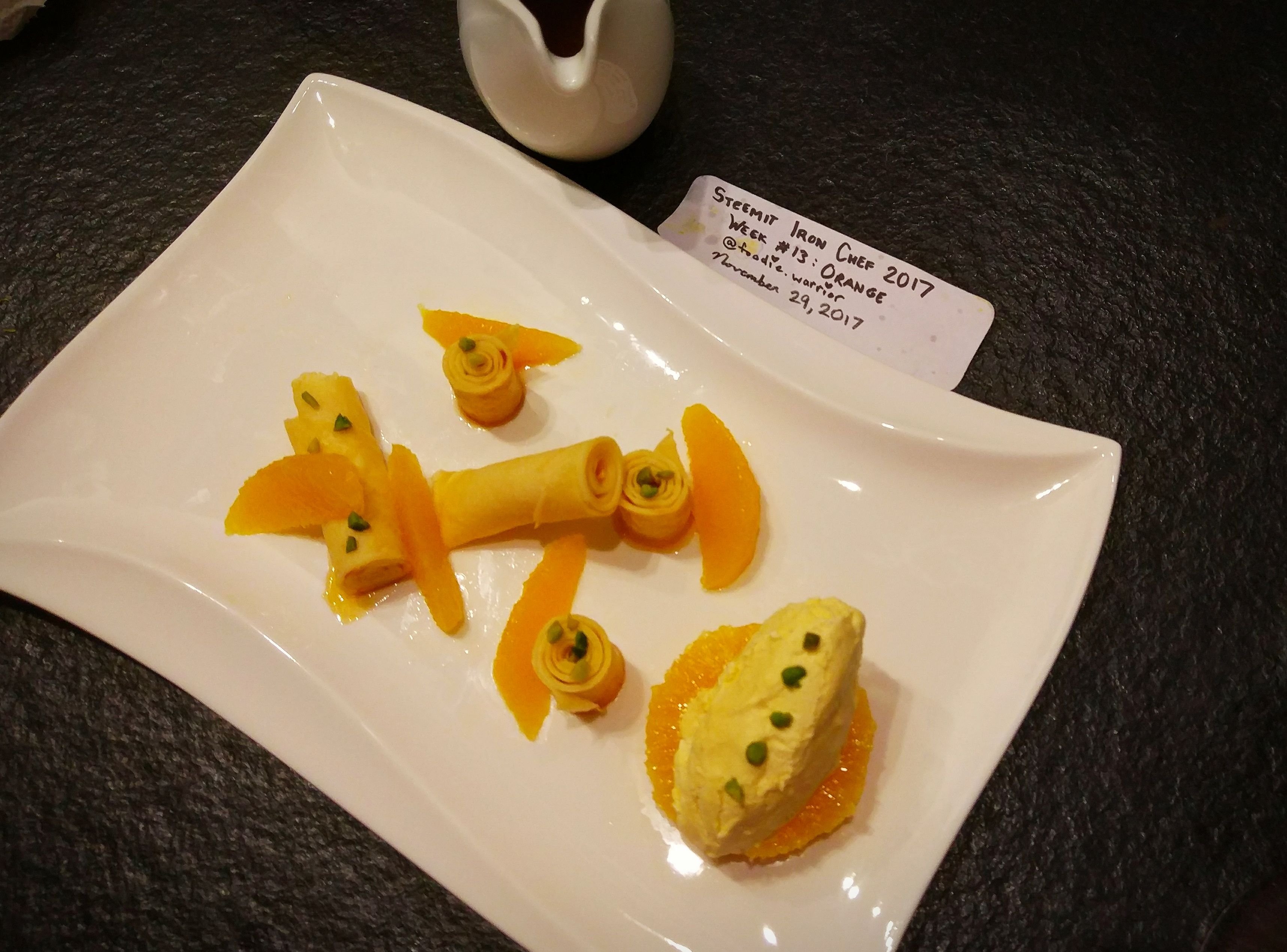 Pour the Flambéed Orange Caramel over and around the crepes and oranges.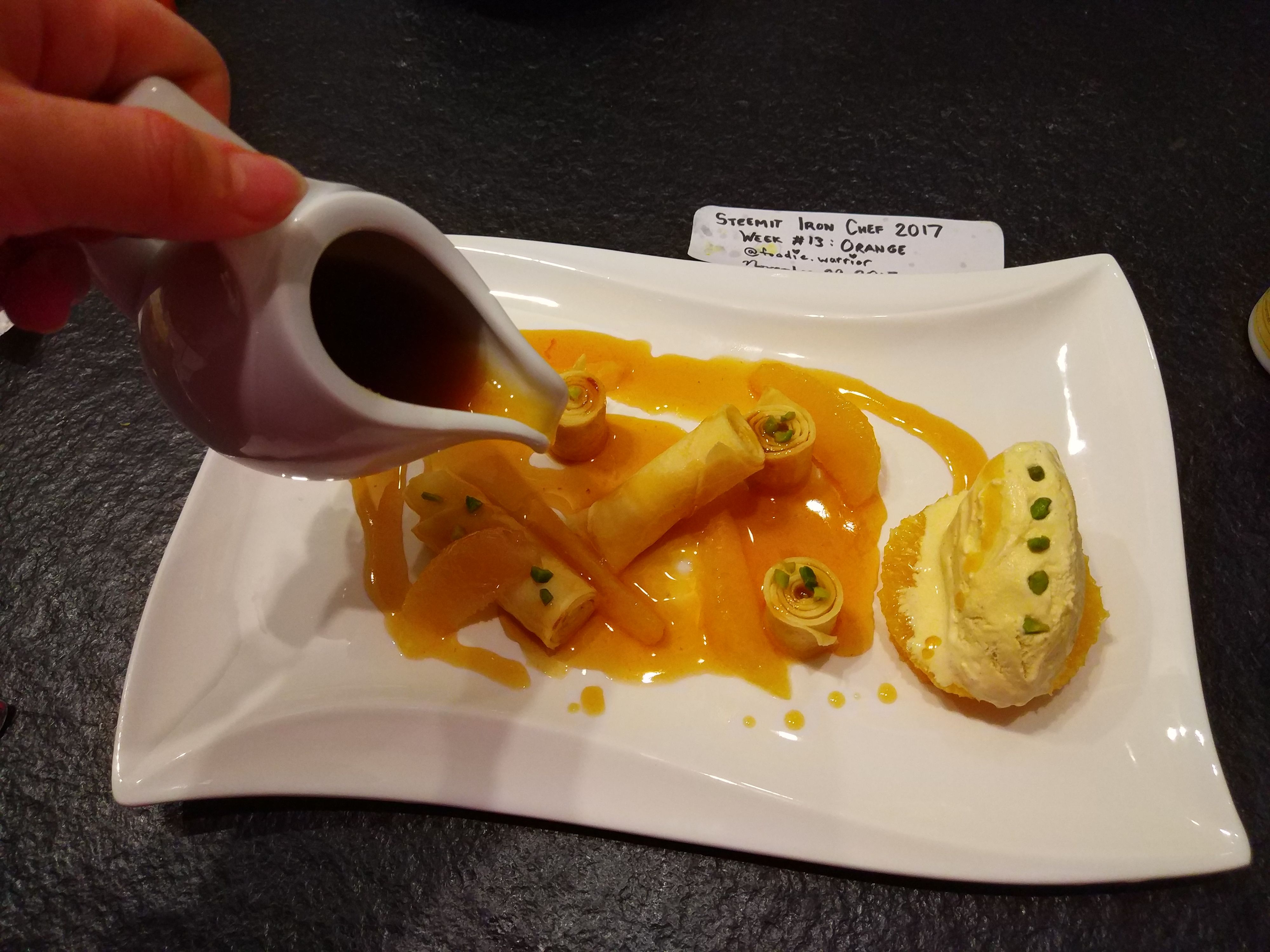 Enjoy!!
YUMMM!! It was so eye-poppingly delicious!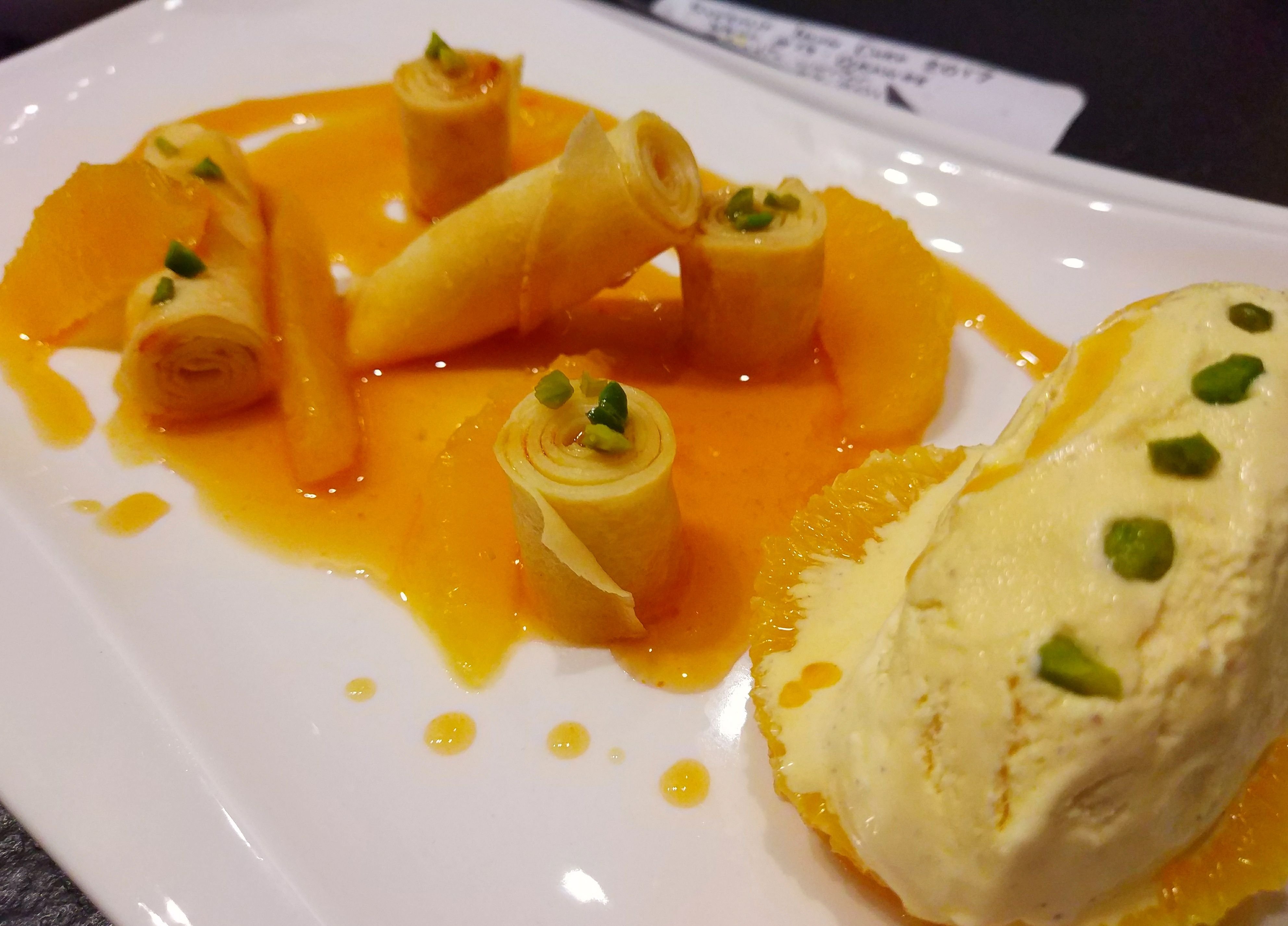 I cleaned up the plate and proceeded to wallop the rest of the crepes with The Mann!! We polished off all 9 crepes in less than 5 min. I suppose we had savings of at least 20 euros, considering how much a restaurant would charge for this dessert!! =DD