I killed a crab. Why?!
Because, Fresh Crab Meat.
To be precise,
Fresh crab meat paired with two fruits!!
The beautifully complex aroma profile of cooked crab pairs excellently with fruity, nutty, and green scents! So when I read that the creamy, buttery, nutrition-powerhouse Avocado was this week's theme item, I was excited to make a refreshing appetiser using live crabs that I'd spotted in Metro's Seafood section!
DISH NAME (Appetizer)
Something Light, Something Refreshing, and Something Fruity!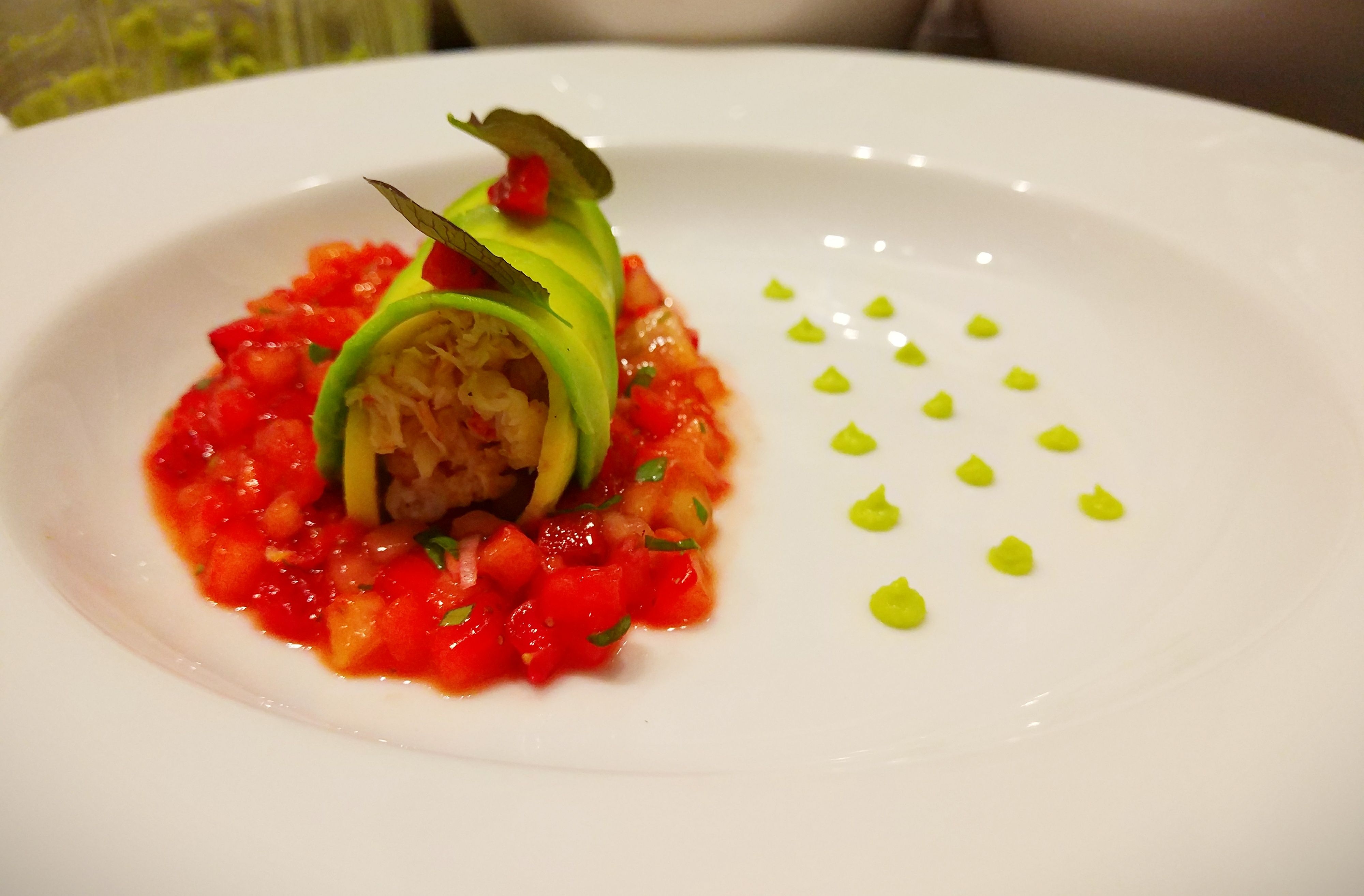 There are two stars of this dish. A Crabby Avocado Roulade made from the meat and roe of steamed crabs and a lively Strawberry Salsa that is sweet, salty, and tangy! Avocado Zing Creme (as I call it) adds a little more flamboyance to this appetiser, creating a mini firework display for your tongue to enjoy — romantic and comforting, yet tingly!!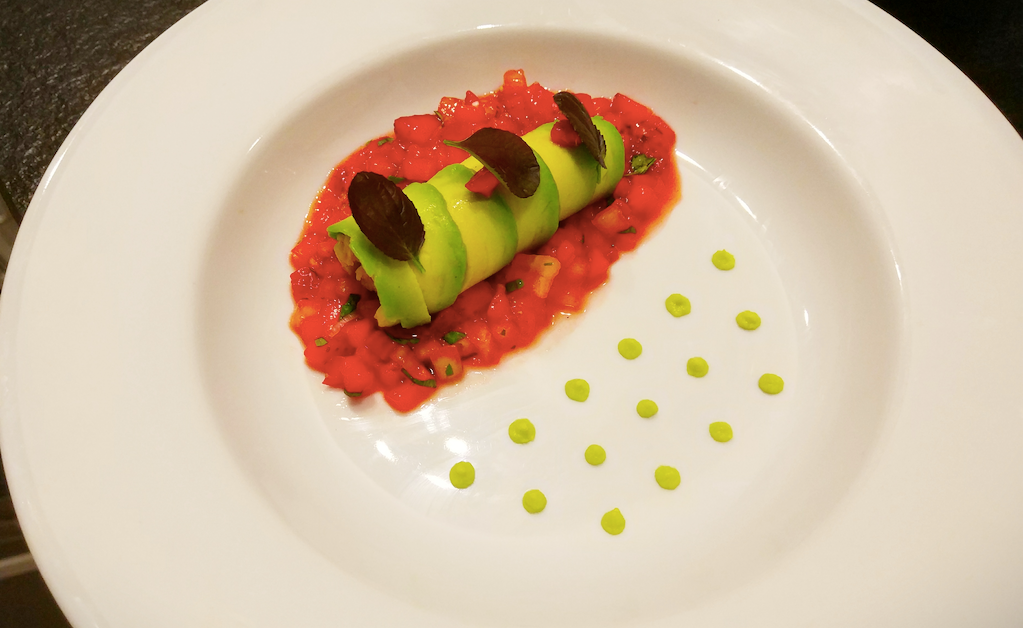 Component #1: Crabby Avocado Roulade
The sweet springiness of fresh crab meat combined with the earthy undertones of orange crab roe brings balance to the filling. The creamy avocado surrounding it all? That's just extravagance!! =D
Ingredients Used in the Crabby Avocado Roulade
1 Big Live Crab
Extra Virgin Olive Oil (a high-quality, mild-flavoured one!)
Sea Salt
White Pepper
1 Avocado, halved, peeled, and deseeded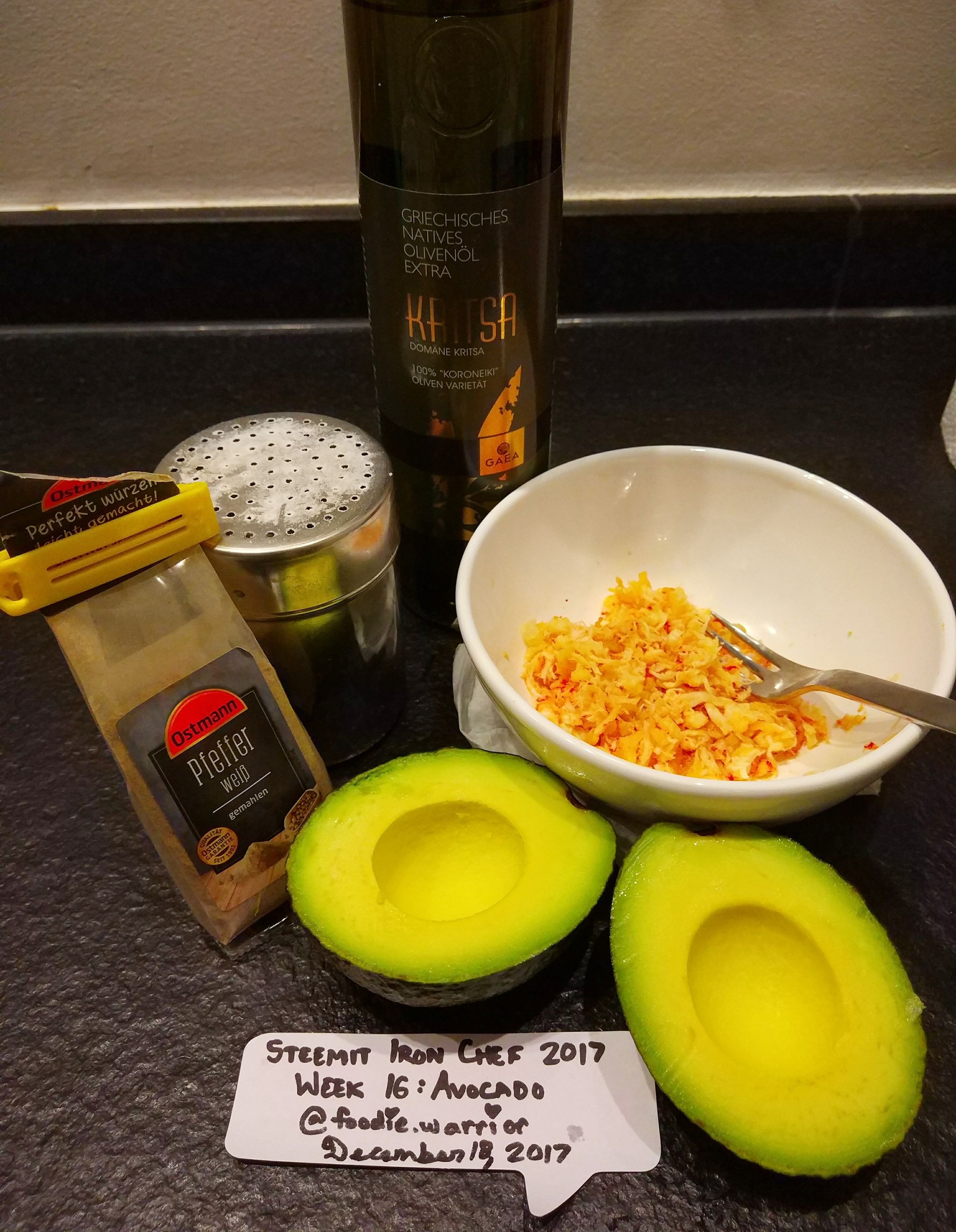 How to Make the Crabby Avocado Roulade
Turn the crab upside down. Distracting its claws with a plastic bag, lift the tapered flap to reveal a vent that leads to the crab's main nervous system. Plunge a screwdriver into the hole and twist around to disable the crab's nervous system.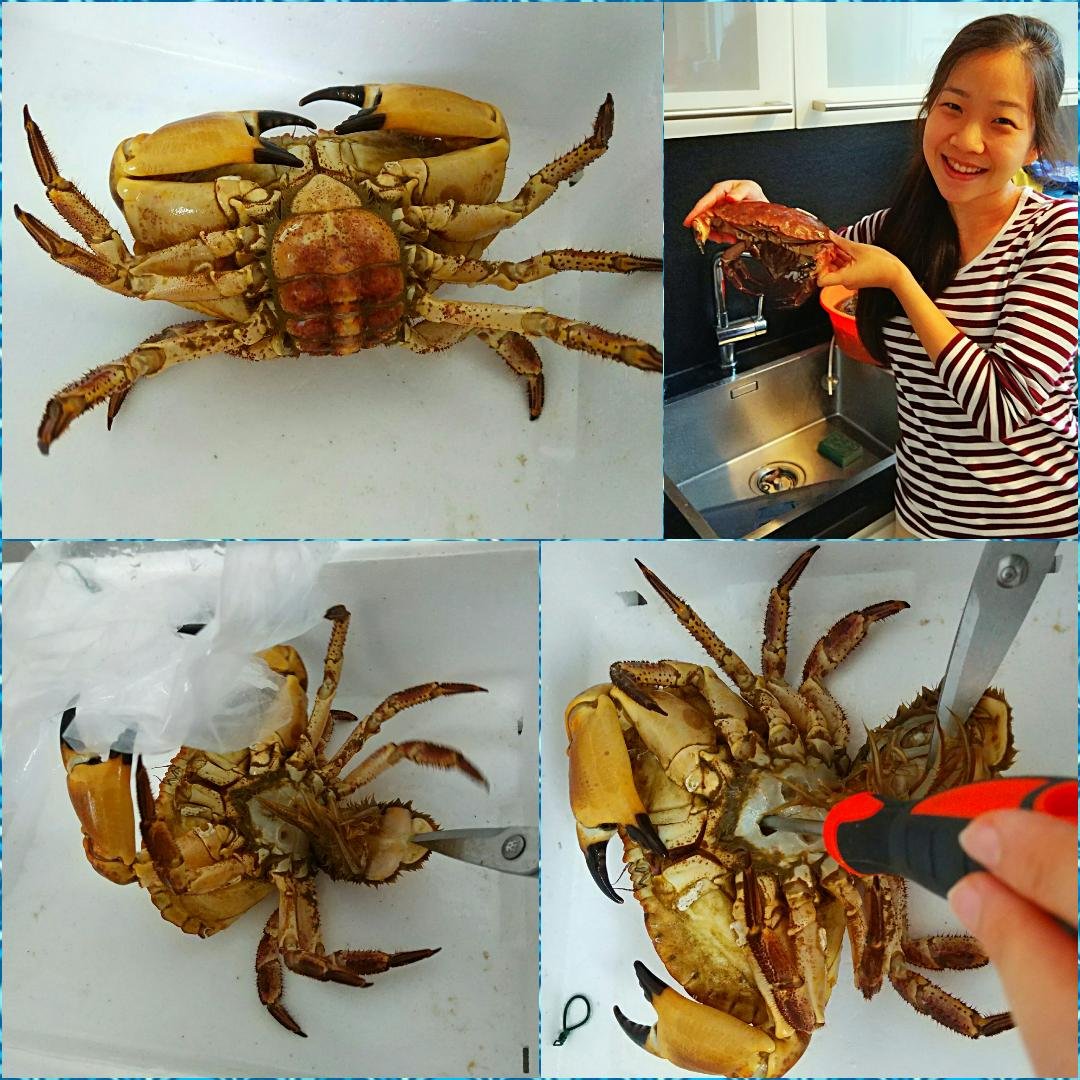 Steam the crab at 100°C till cooked (20 min). Break the crab apart, crack the shell, and remove the meat, flaking it into a bowl. Check to ensure no shell fragments are present. Add some orange crab roe (from the head) to the bowl and mix well with olive oil, salt and pepper till everything comes together nicely.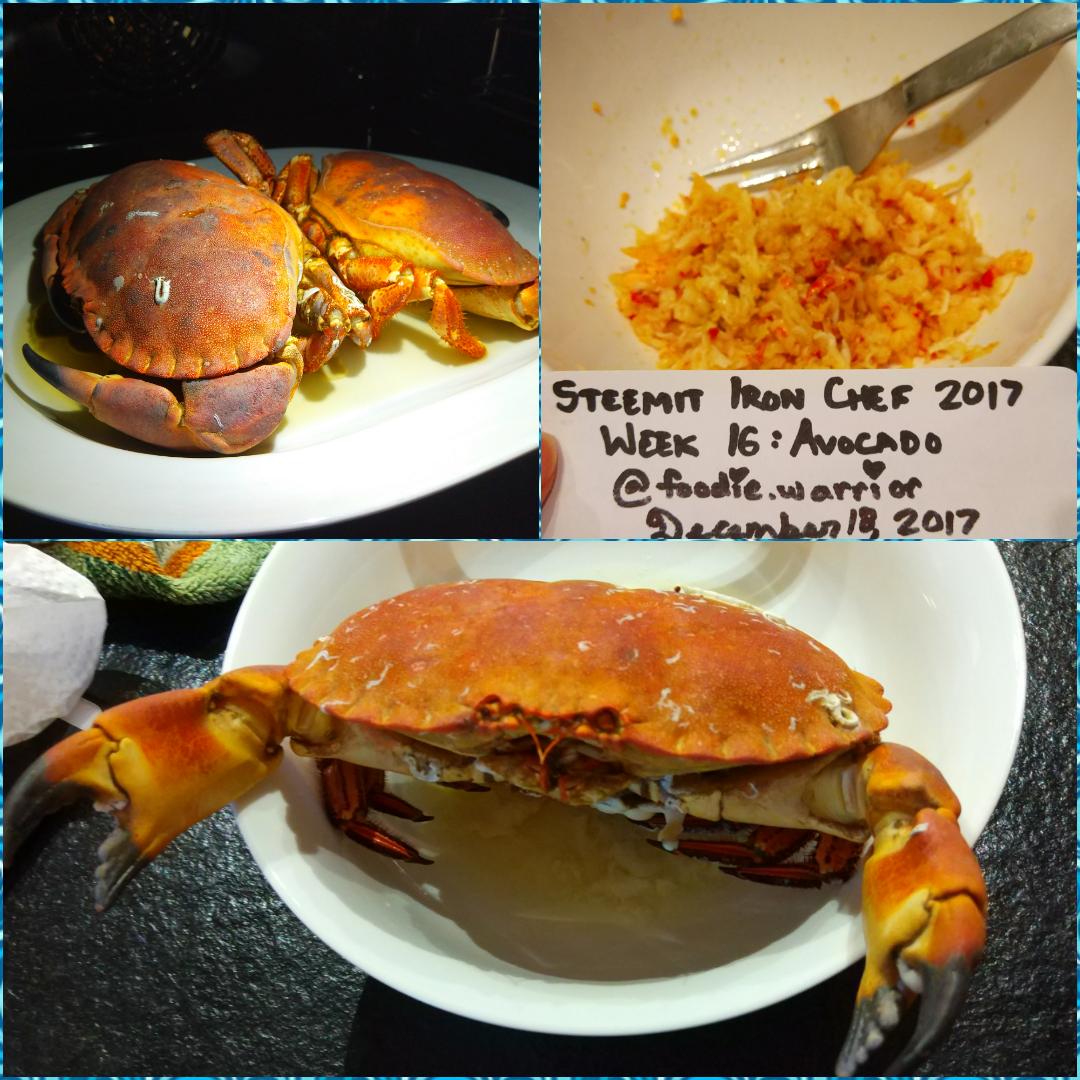 Slice avocado into thin slices. Layer slices on a piece of cling wrap. Top with the crab filling and roll into a roulade form.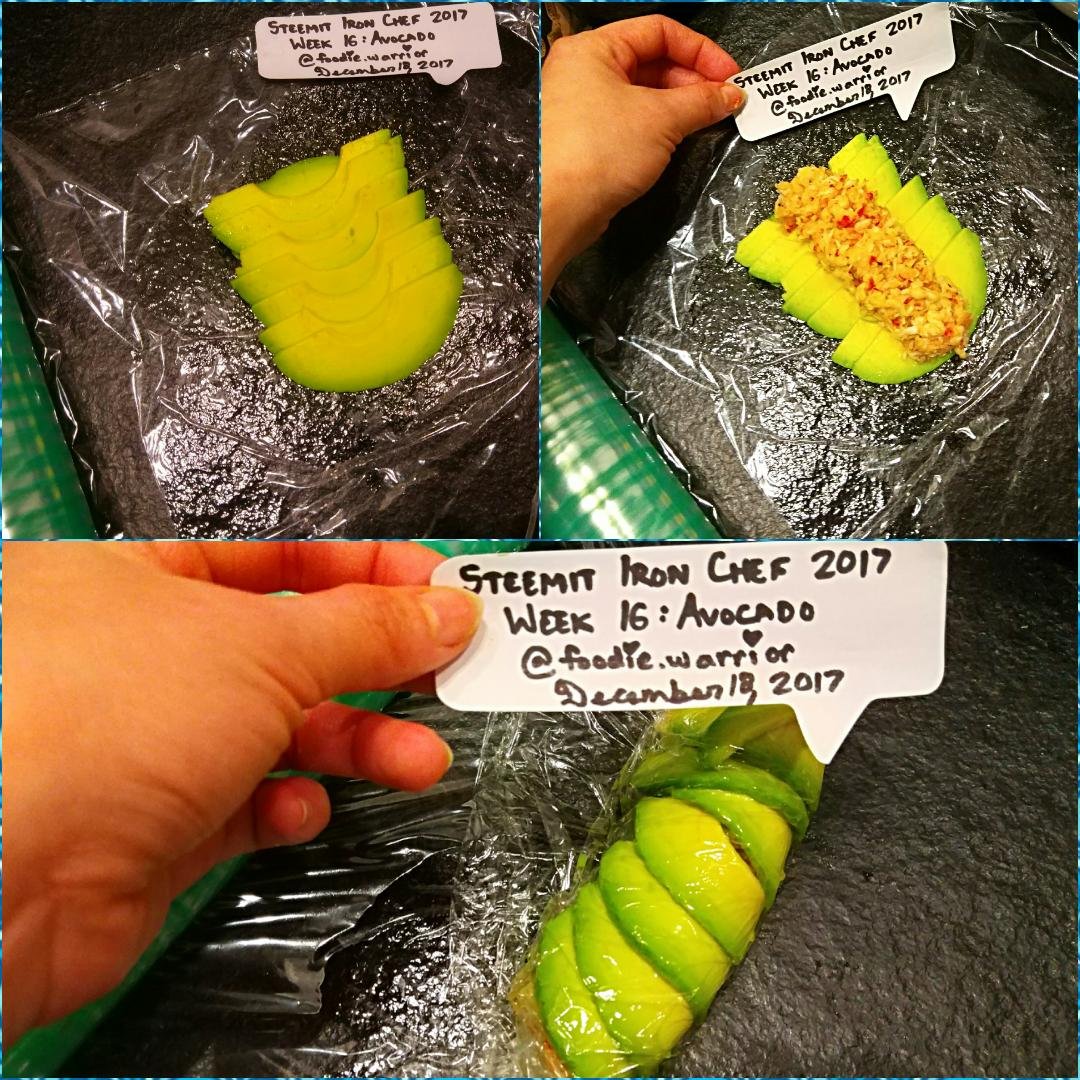 Component #2: Strawberry Salsa
Fruity and fresh! I'm not sure what possessed me to pair strawberries with crab, but I'll probably be doing this pairing again!! =DD
Ingredients Used in the Strawberry Salsa
Juice and zest from a quarter of a Lime
1/2 tsp Maple Syrup
Sea Salt
Black Pepper, freshly ground
100g Strawberries, hulled and diced
1/2 Shallot, chopped
1 Tbsp cilantro, chopped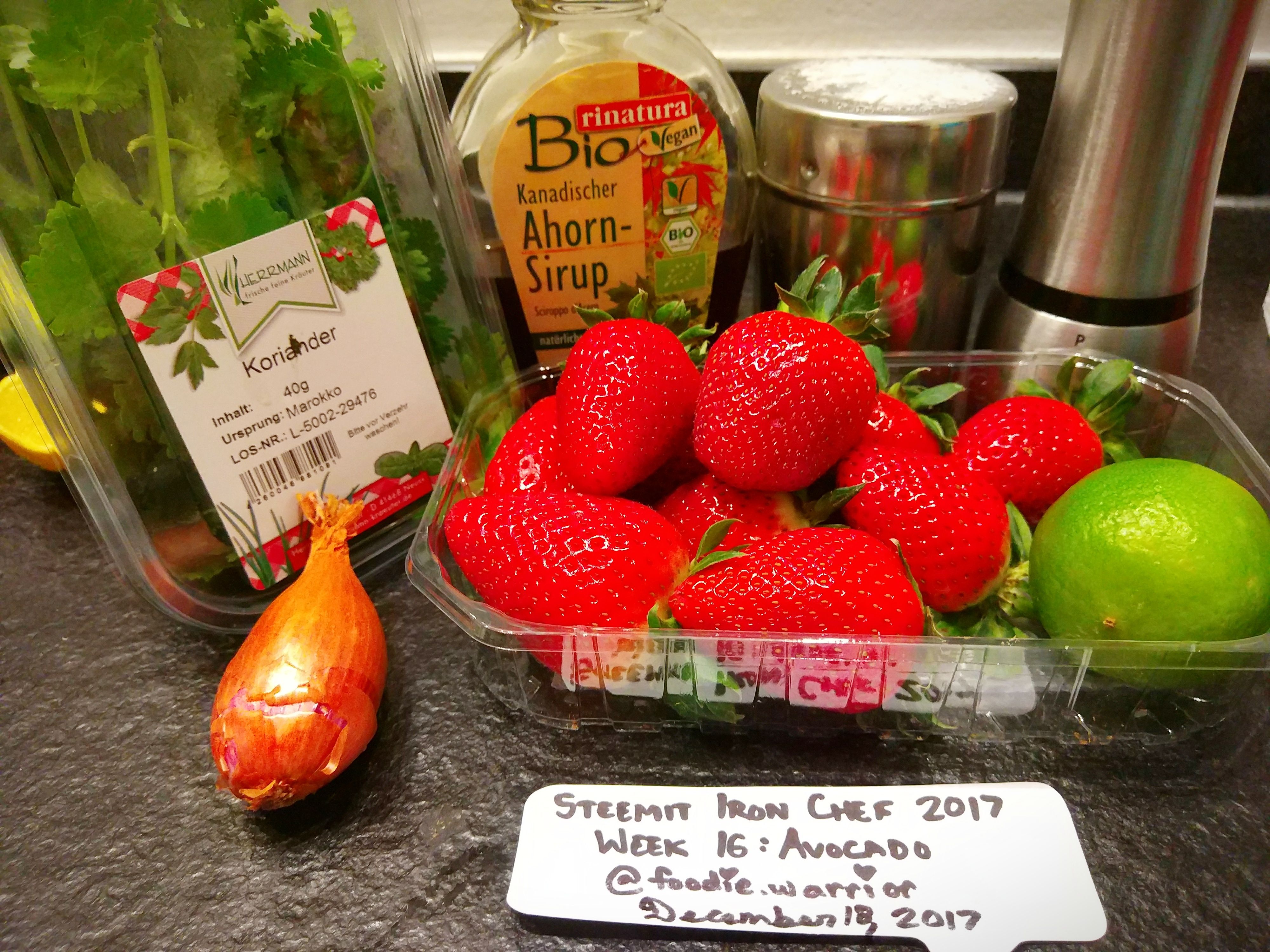 How to Make the Strawberry Salsa
Whisk together lime juice, zest, maple syrup, sea salt, and black pepper. Stir in the strawberries, shallot, cilantro, and jalapeño.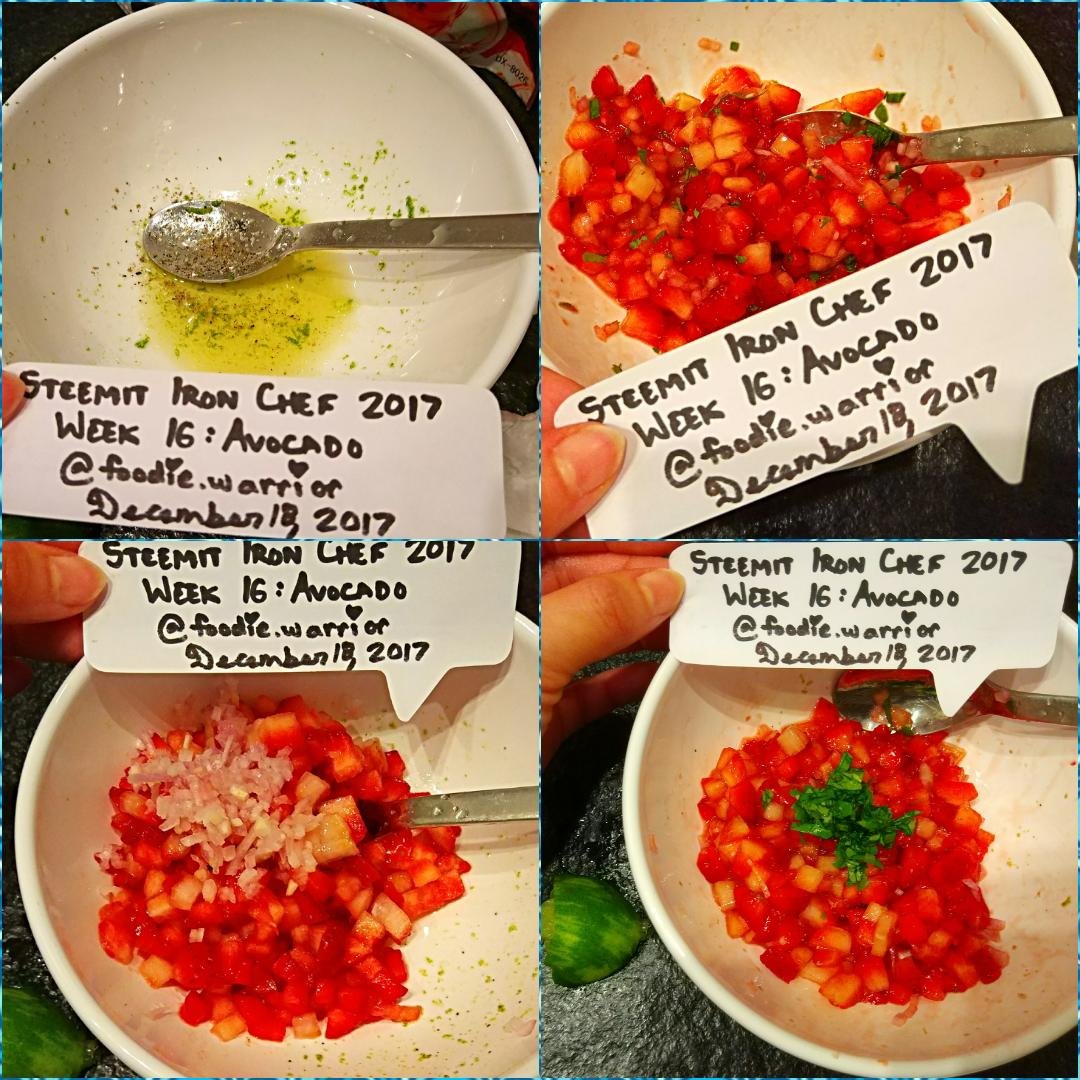 Component #3: Avocado Zing Creme
Acidity always enhances the creamy, buttery oomphf of the Avocado. This is based off a basic creamy guacamole, but with a little extra ingredients for more flavour!
Ingredients Used in the Avocado Zing Creme
Avocado, ripened
Garlic Clove, crushed
Jalapeno pepper, deseeded
2 Tsp Extra Virgin Olive Oil
Juice of Half a Lemon
Tabasco
Sea Salt
Black Pepper, freshly ground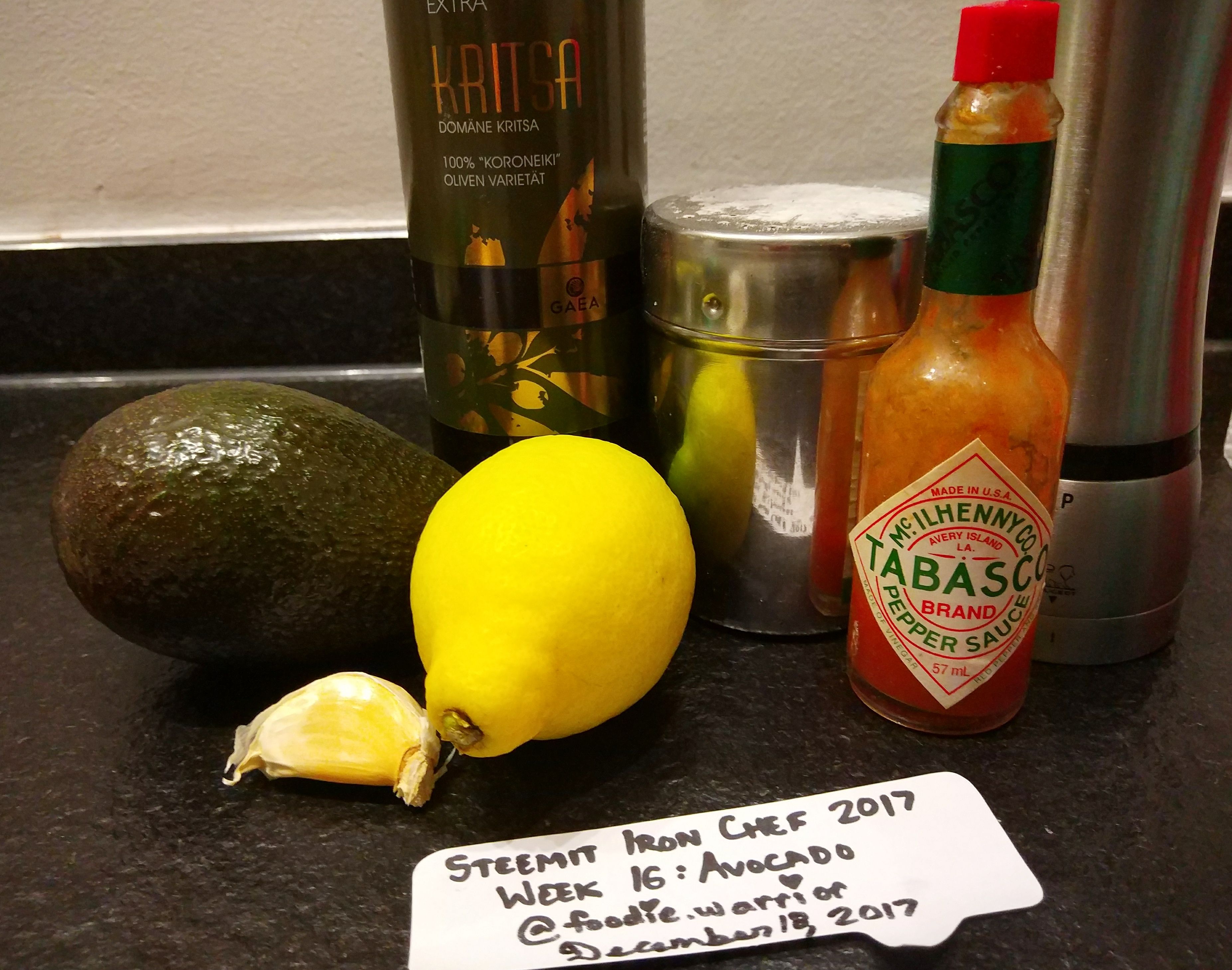 How to Make the Avocado Zing Creme
Blend everything together till smooth.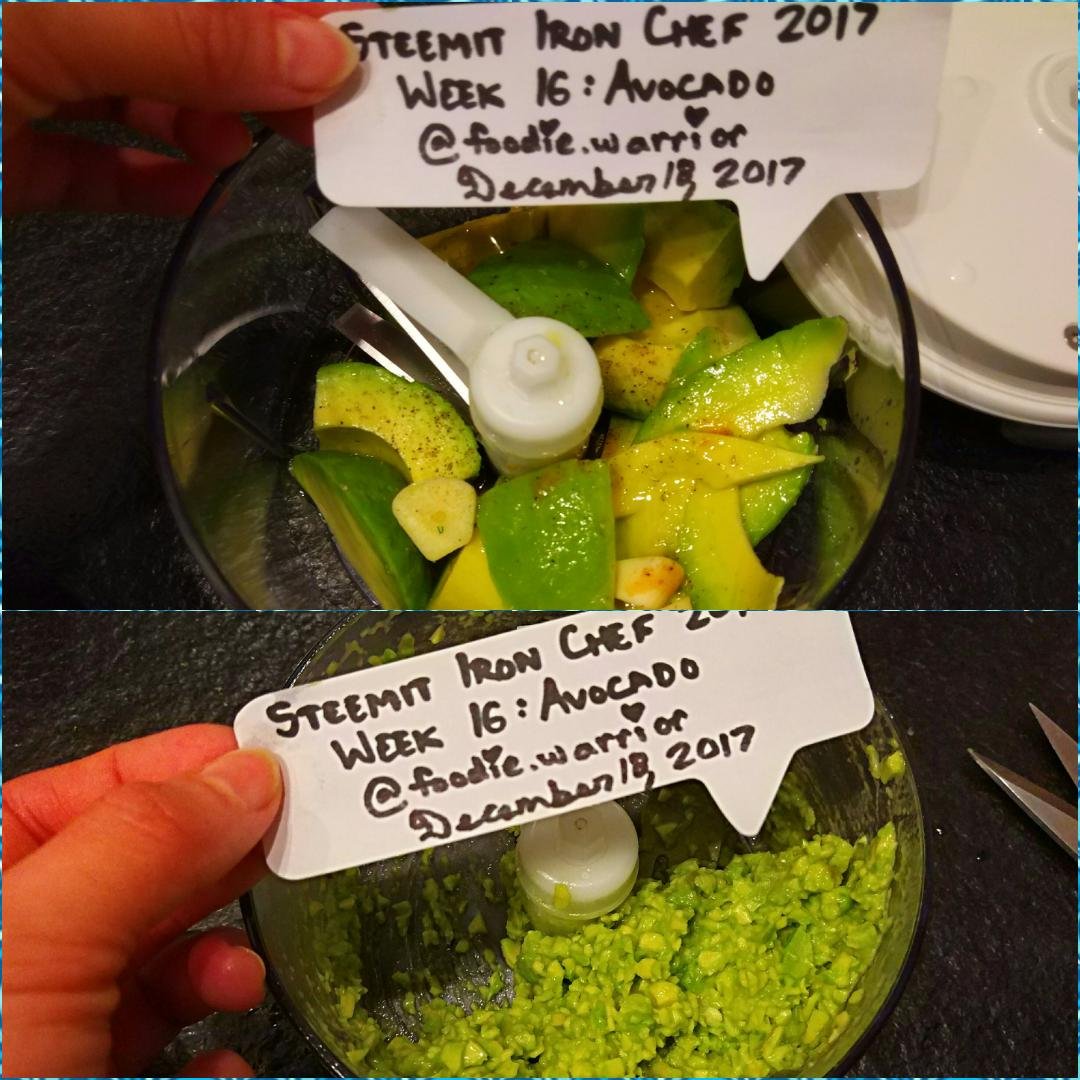 Assemble the Plate!!
Spoon Strawberry Salsa onto one half of the plate. Make a ditch in the center and pipe in some Avocado Zing Creme. Set the Crabby Avocado Roulade on top of the island. Garnish with three strawberry bits and Japanese Spinach leaves.
Place three rows of small dots of Avocado Zing Creme on the other half of the plate.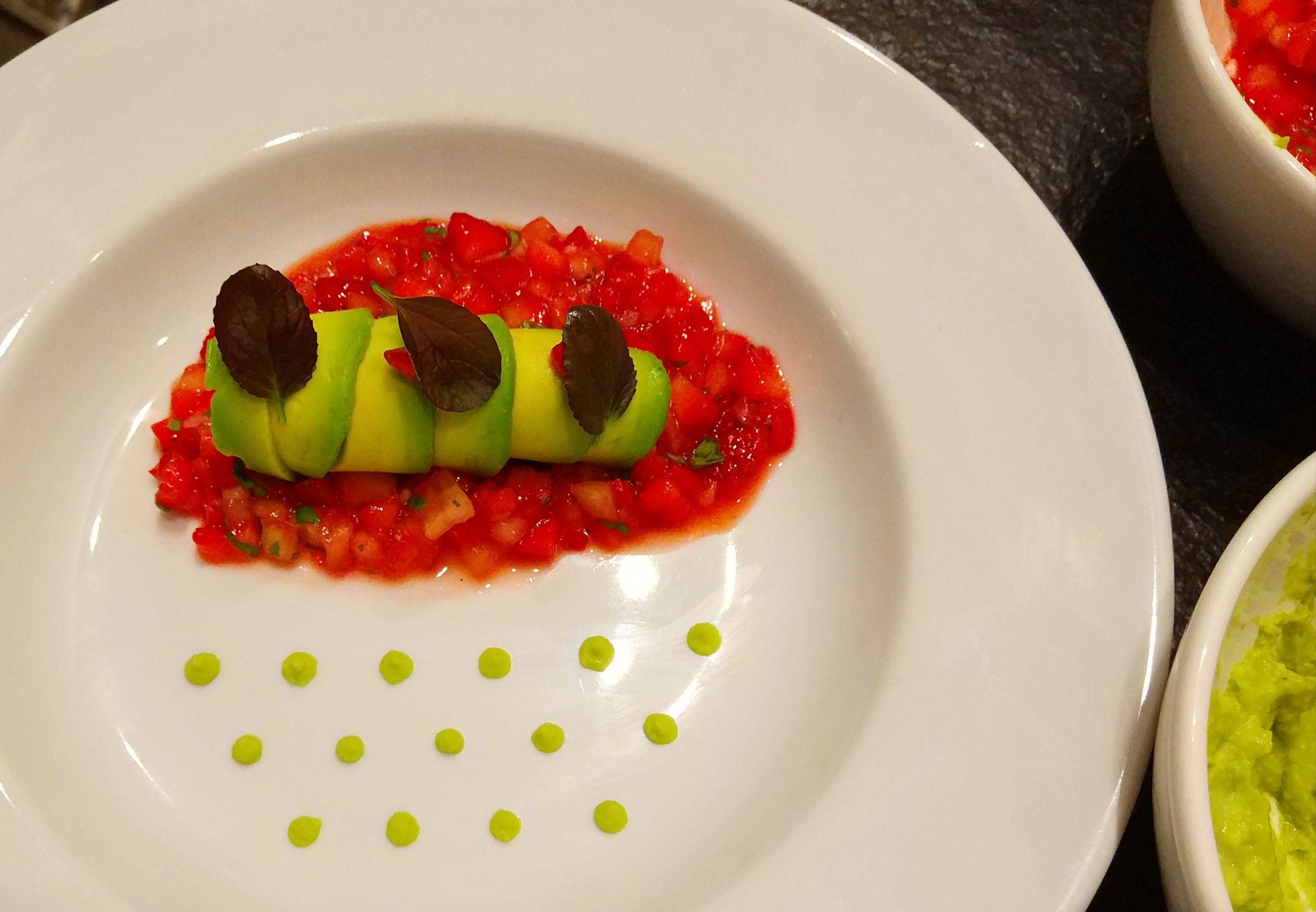 Enjoy!!