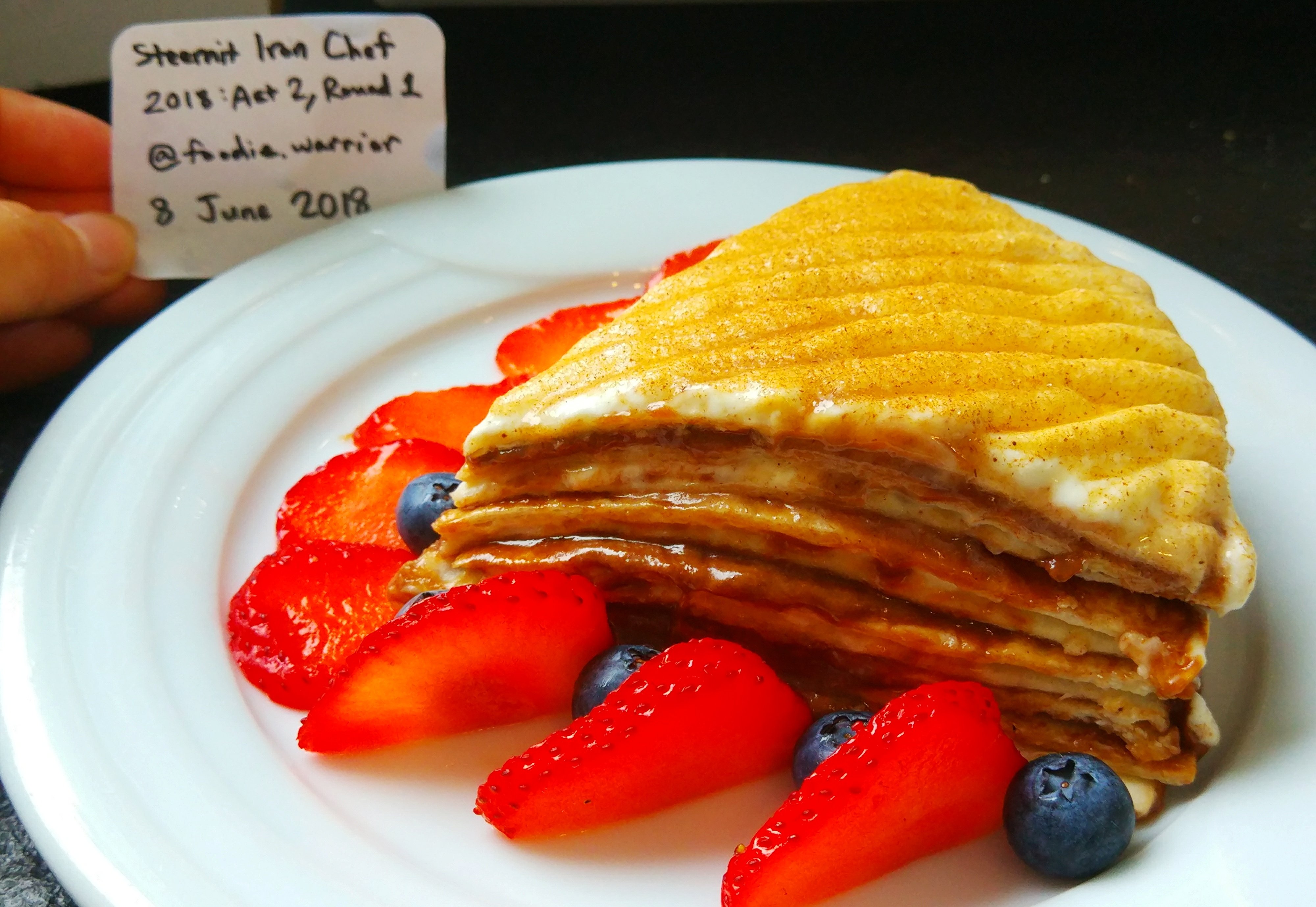 A forgotten pack of wheat tortillas. . .
A box of 'Nutella' spread mini packs expiring on 8 June 2018 (which I 'stole' from the hotel breakfast room)!
Today was all about preventing food wastage.
All the tortillas I've had in my life have been savoury -- pan-fried or grilled, loaded with cheese, sauce, lettuce, and fragrant meat pieces! So when I saw the 'Weird and Amazing' theme for SIC Act 2, Round 1, I thought:
''Aha! Tortillas for dessert sure are weird!''
Now, I just need to make it taste AMAZING.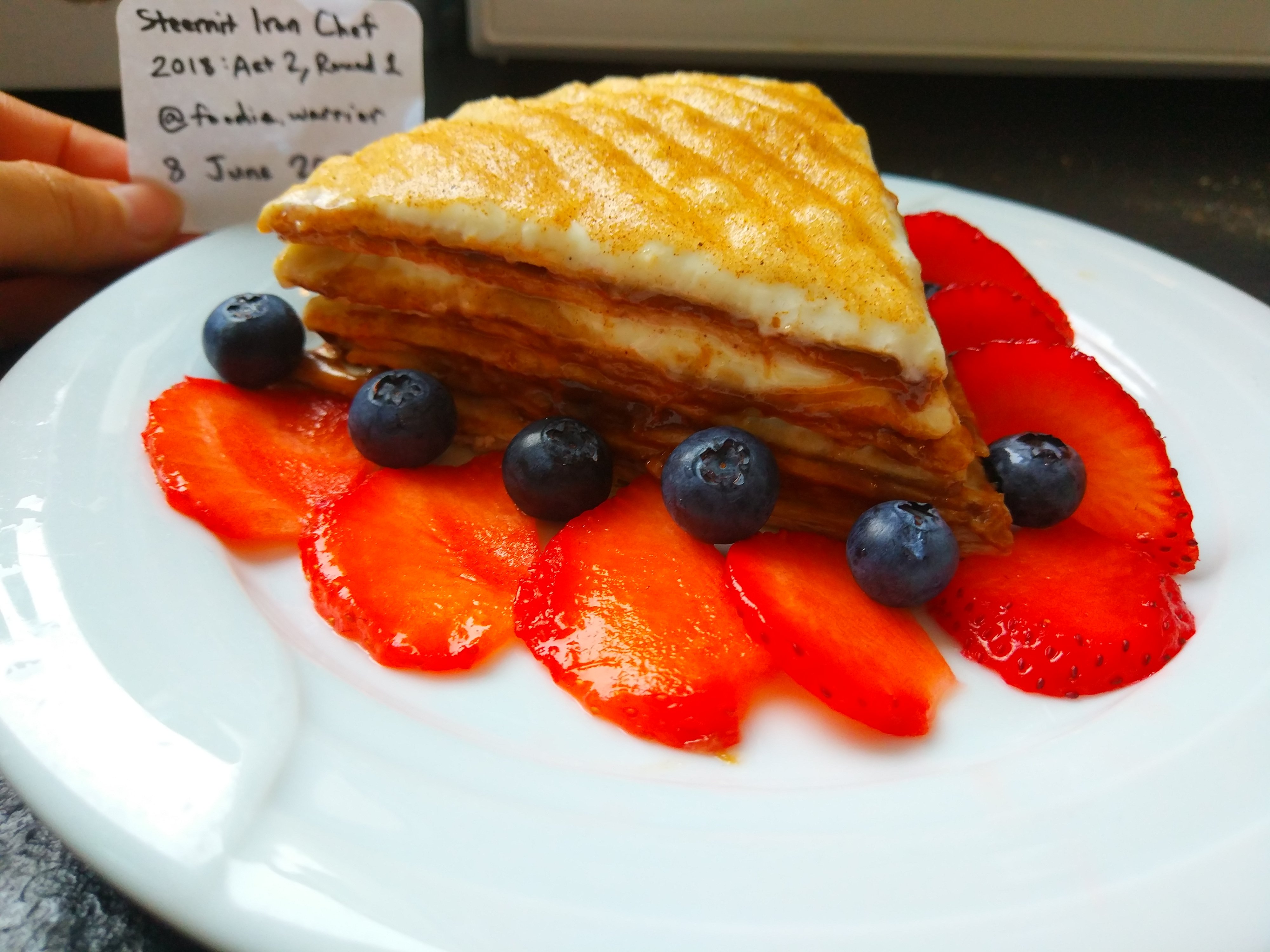 Thinking up My Dessert
Given the flat, regular nature of tortillas, I decided to make a Mille Feuille Tortilla Cake. The tortillas are pre-made, so I merely needed to come up with fillings to go between each tortilla layer.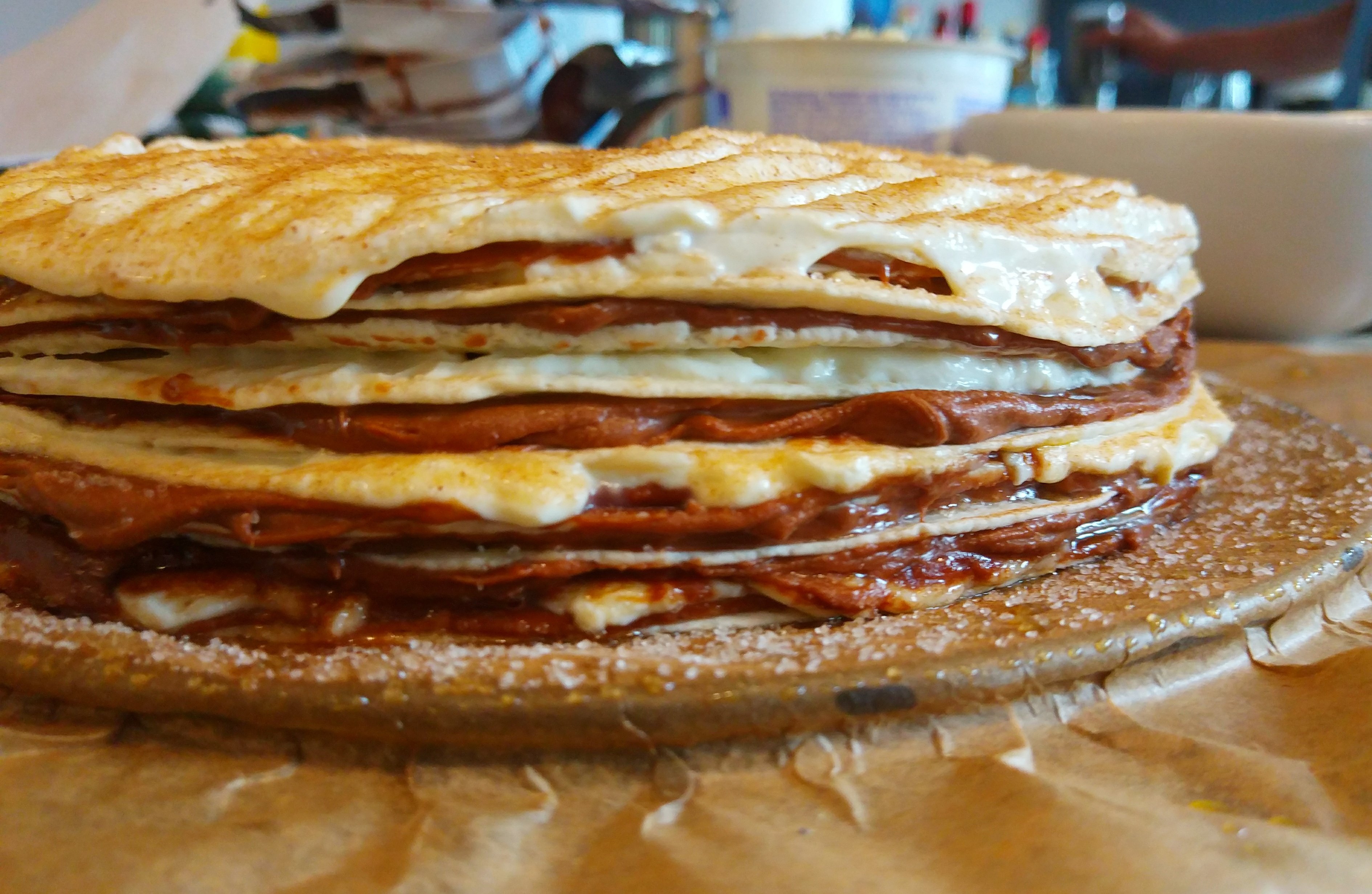 First, I took a taste of the hazelnut chocolate spread first.
Hmm. . . It's Sweet. . . Bordering on much too sweet really!!
To combat the sweetness, I decided to pair them with
(1) A neutral-tasting cream blend (simply mascarpone and cream cheese)
(2) Melted butter accented with smoked salt (to celebrate the normally grilled flavour of tortillas).
(3) Cinnamon sugar (Ground ceylon cinnamon stirred into white sugar with a chopstick)
Assembling the 'Weirdly Amazing 'Nutella' Tortilla Mille Feuille'
Spread a layer of Hazelnut Chocolate spread onto the first tortilla.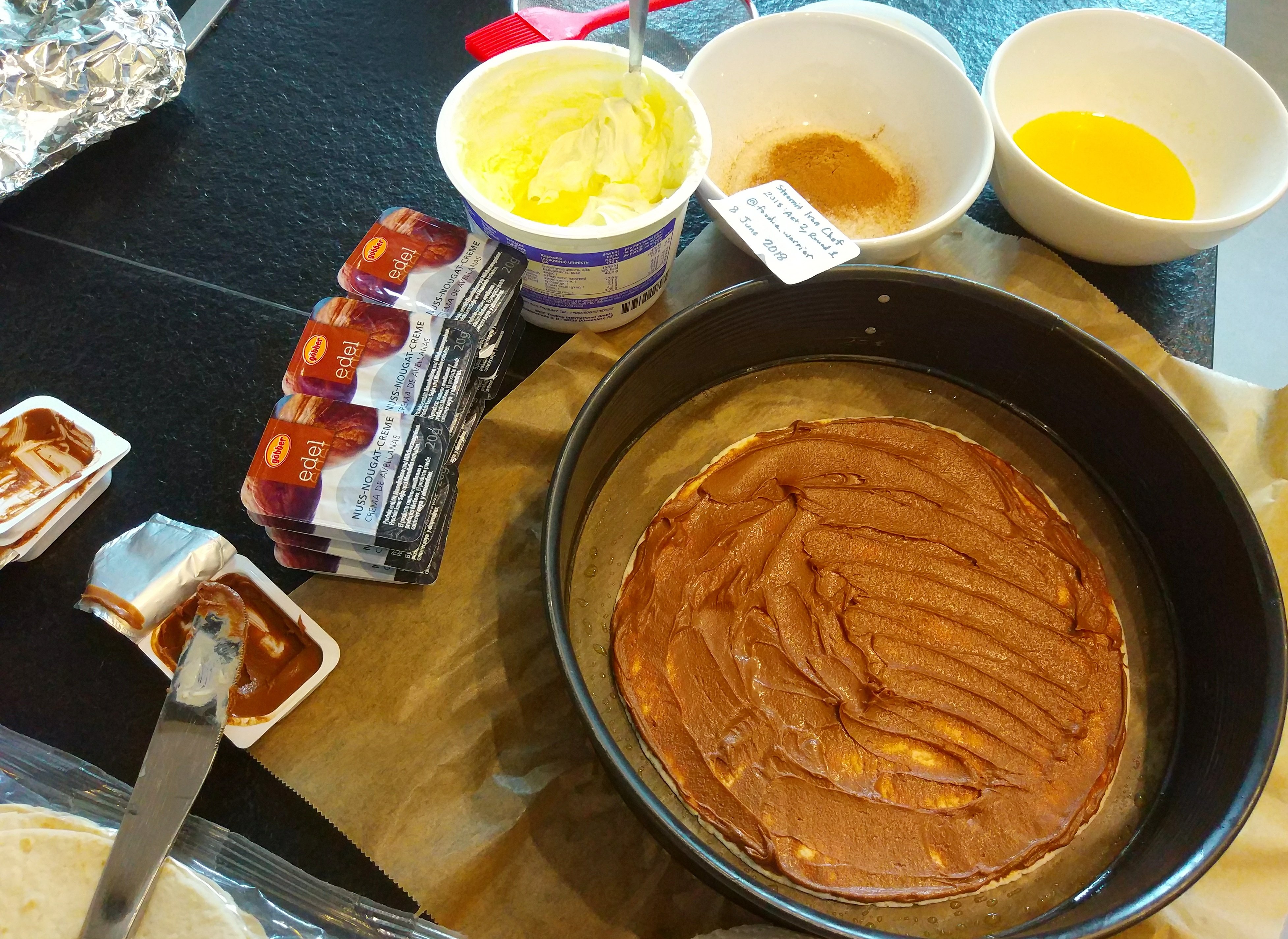 Taking a second tortilla, brush melted smoked salt butter over one side and place it face down onto the first.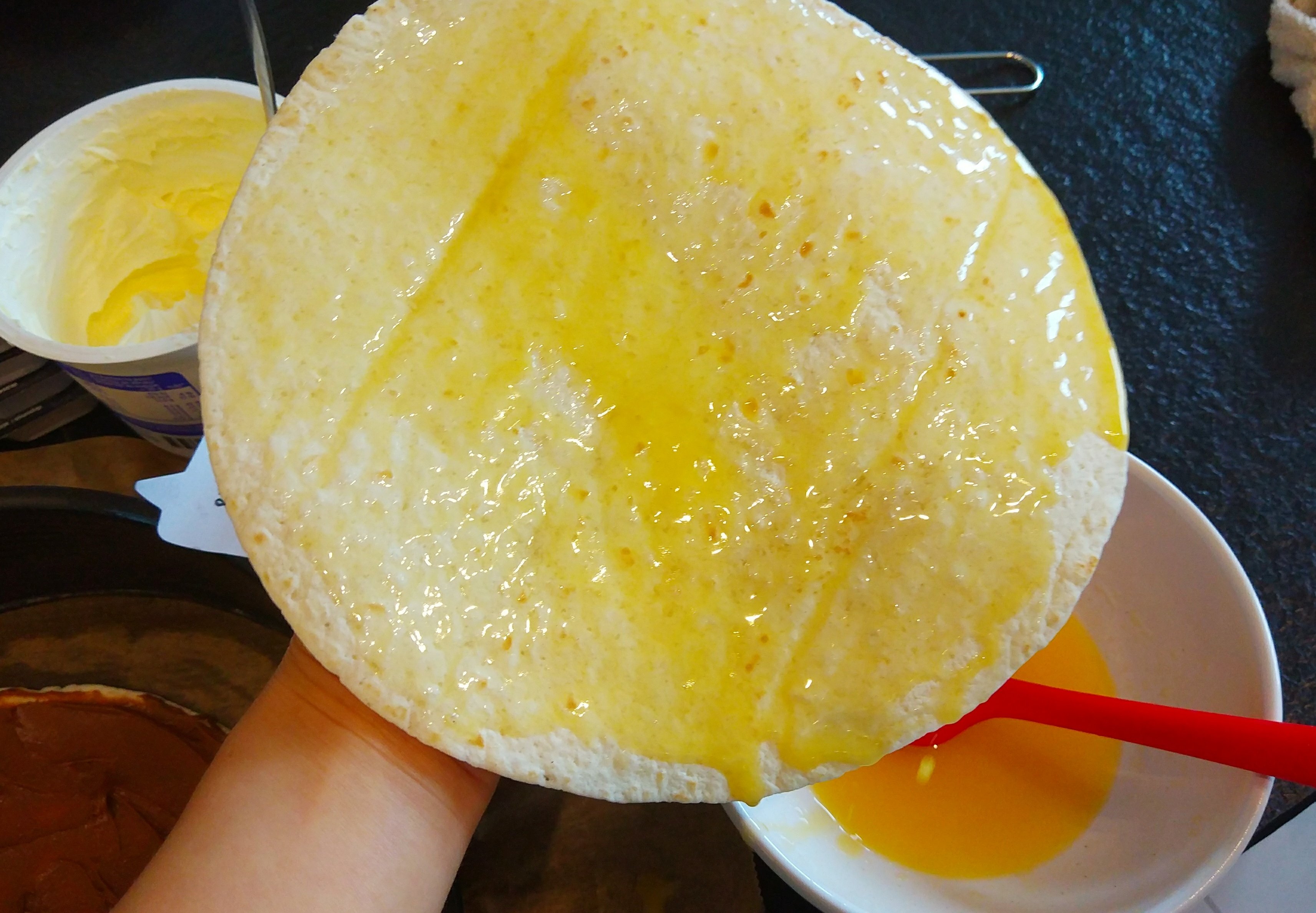 Spread Neutral Cream Blend onto the top side. . .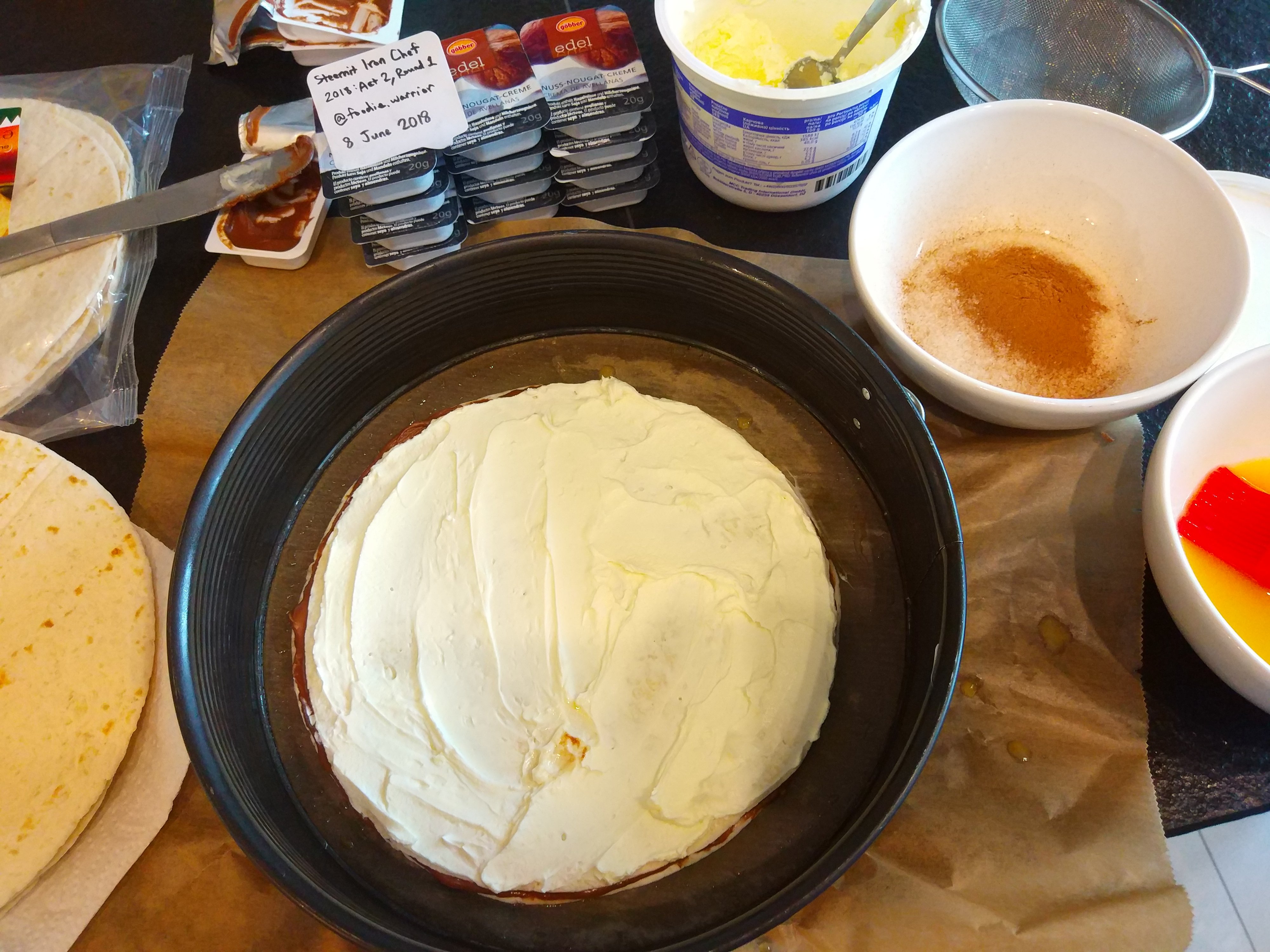 . . . and sprinkle lightly with cinnamon sugar.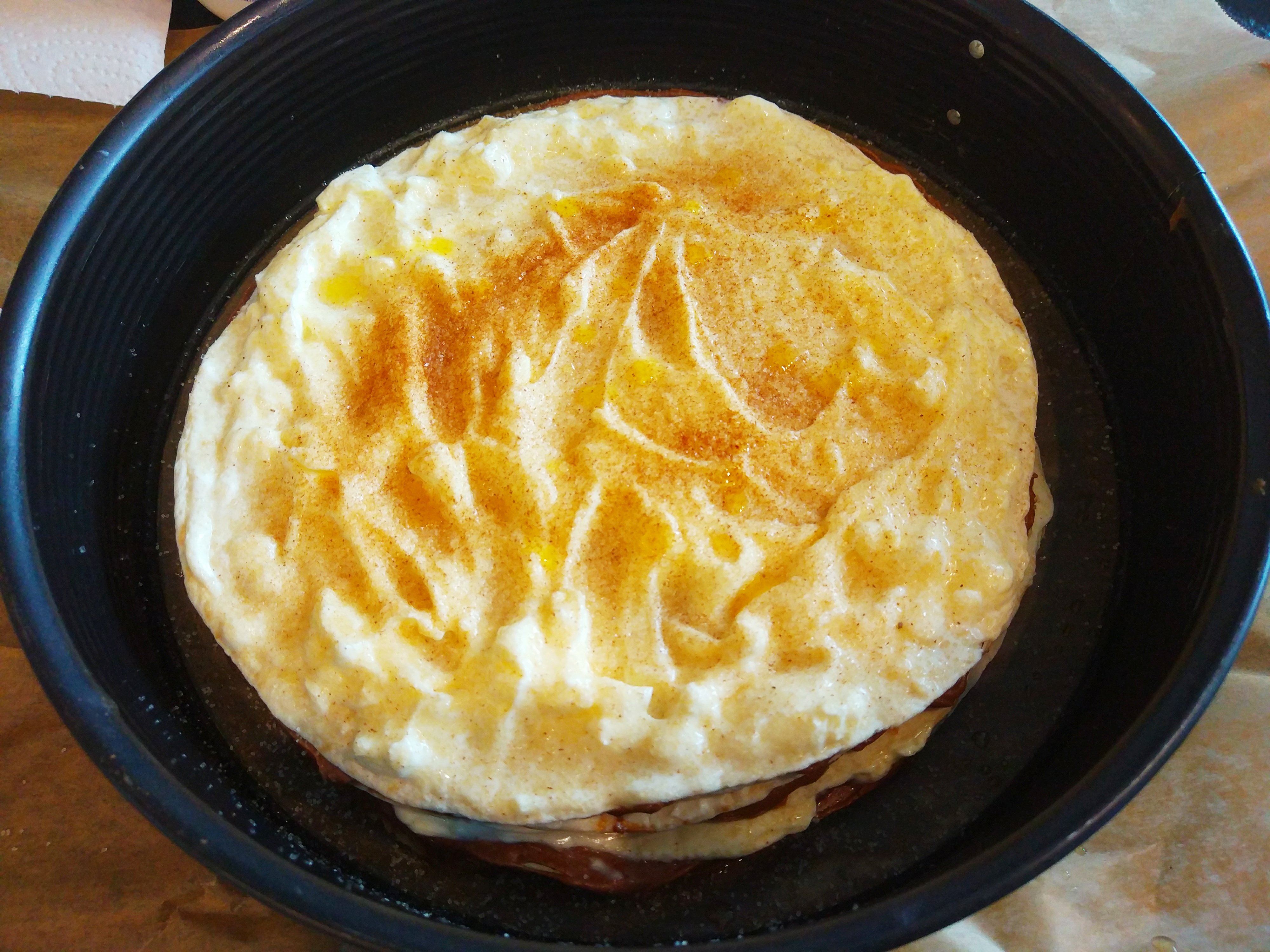 Keep on building layers in similar fashion, being sure to get a fair mix of all the fillings.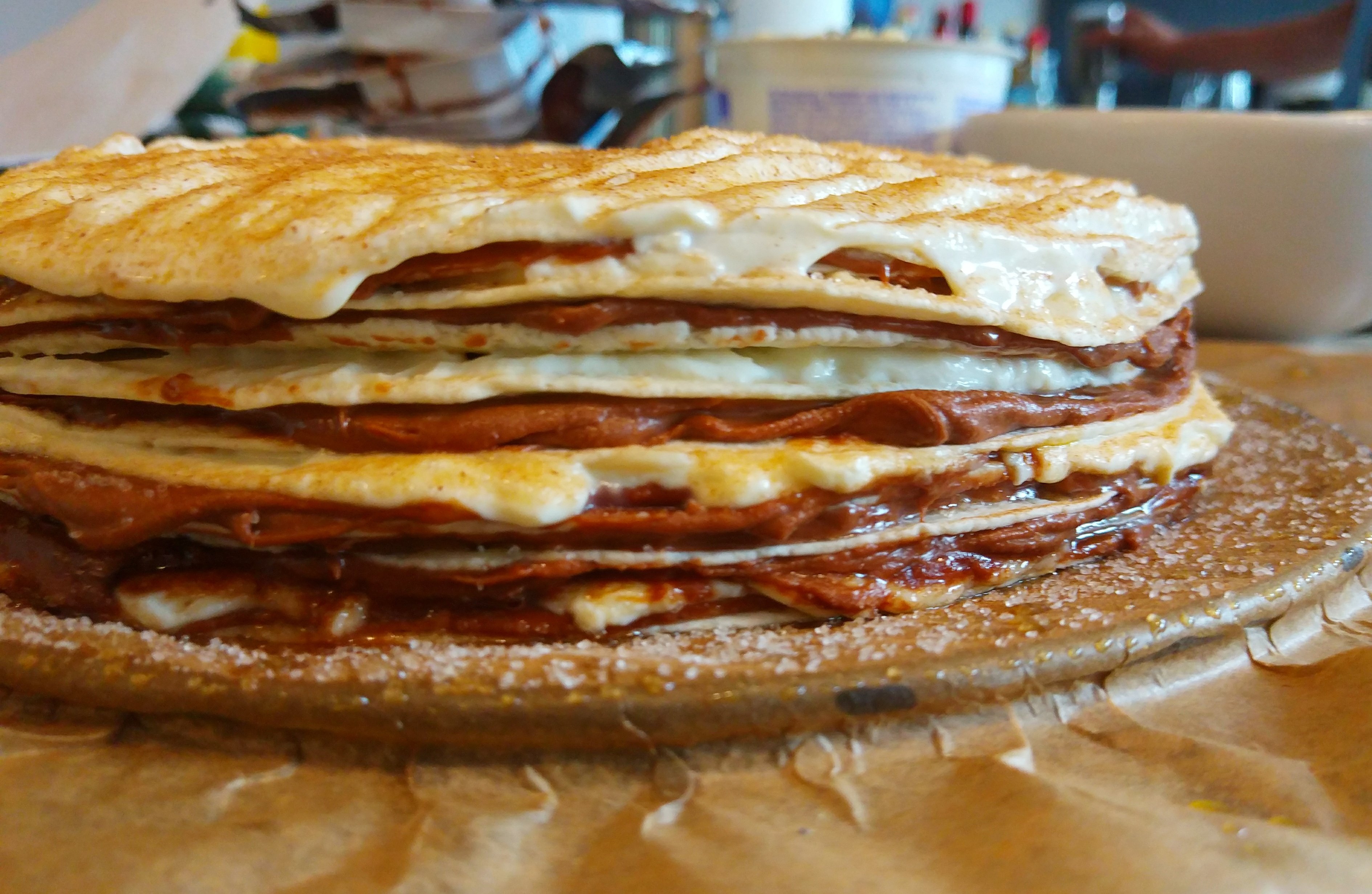 End with a Neutral Cream filling sprinkled with Cinnamon Sugar.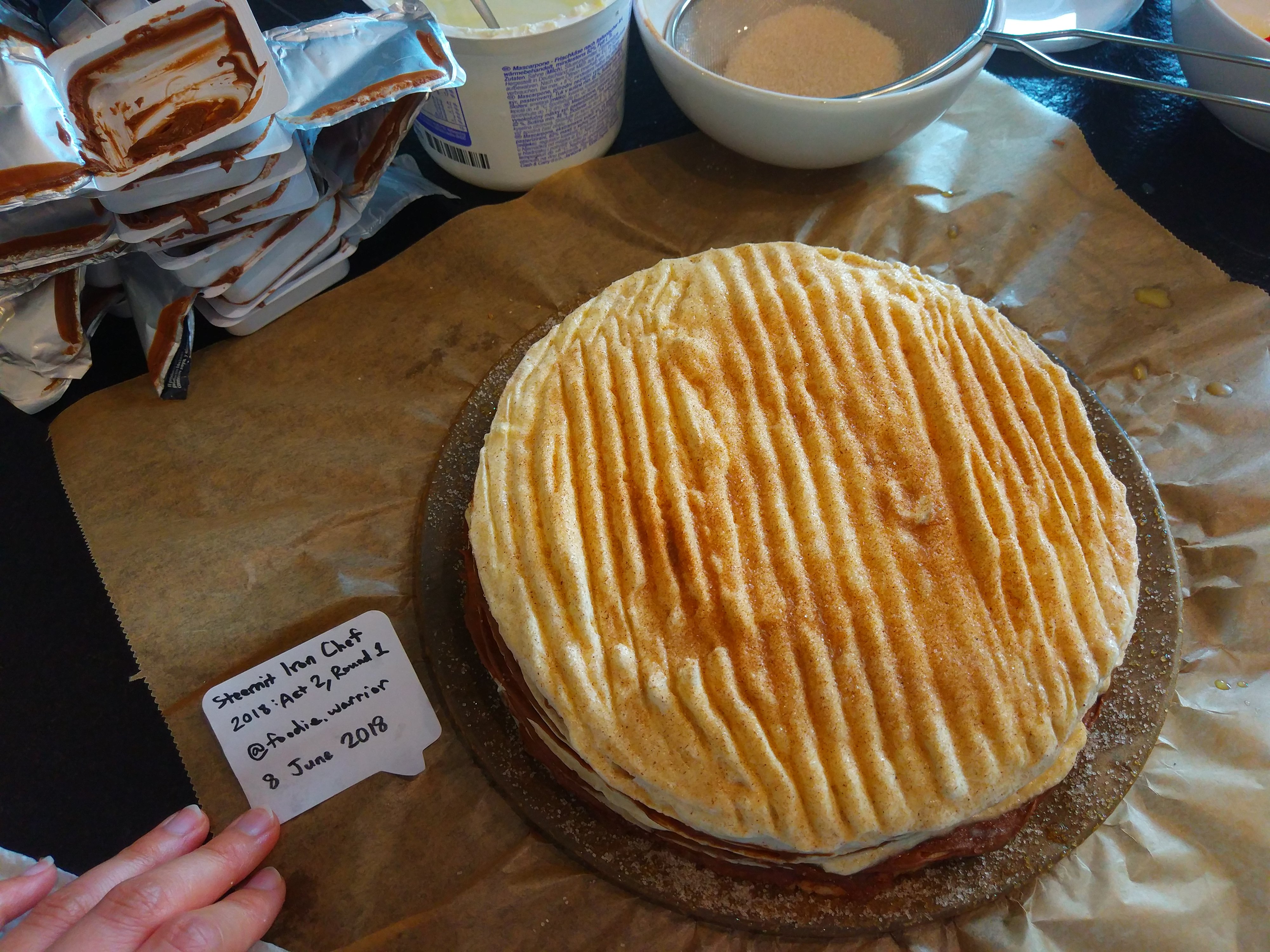 Chill before slicing and serving.
Enjoy!!
It turned out pretty amazing, although the tortilla texture is far chewier than a crepe or typical sponge cake. My jaw was aching from chewing down one giant slice of cake.