Fresh sweet corn and BBQ! Both of them made from wild mushrooms foraged in my yard! Come into my post for a favorite summertime meal - in the winter, thanks to wild mushrooms!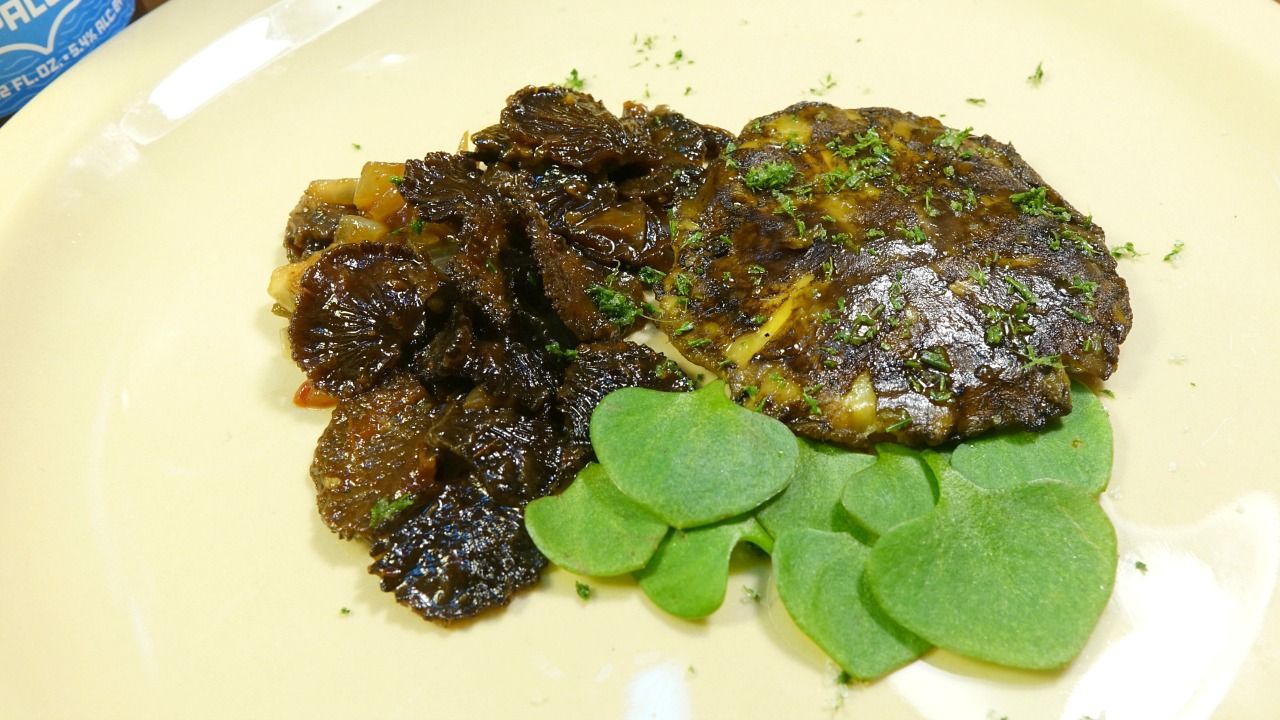 ---
Finding My Favorites
For this week's Steemit Iron Chef contest, we are supposed to highlight our favorite local fruits and vegetables. What are my favorites? As a forager, my favorites are whatever is growing outdoors, ready to pick, right now!
I was tempted to make a great wild weed salad, like I made for @lenasveganliving's FruitandVeggiesMonday recently. But nearly every plant I would include is not local! They were all introduced into North America during the European settlement or later. Miner's Lettuce (Claytonia perfoliata) is the only native local salad green ready to pick this time of year. I foraged some behind a neighborhood church. But what else did I find to eat? Wild Mushrooms! :D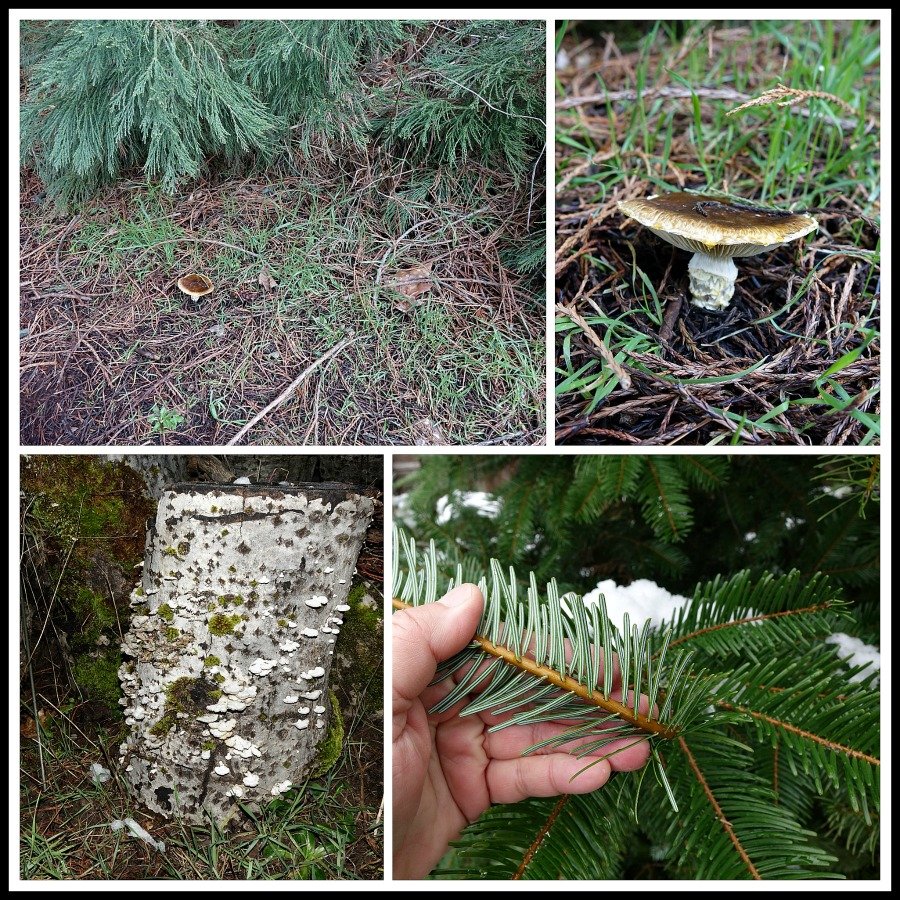 Top: I was so happy to see this mushroom growing right in my yard, at the drip line of a big sequoia tree. It's the Shaggy Stalk, Floccularia albolanaripes. Bottom left: I have an abundance of these Split Gill mushrooms, Schizophyllum commune, growing from White Poplar logs. Bottom right: The winter needles of the Grand Fir tree in my yard still taste great -- so fresh, with a light orange-minty flavor, not at all resinous or bitter.
---
In the Kitchen
The Split Gill mushrooms have a little woody knob where they attach to a log. So I cut that off each one. I took the needles off the Grand Fir twigs - and pulverized them in my coffee grinder. Otherwise, there's not much processing to do with the ingredients.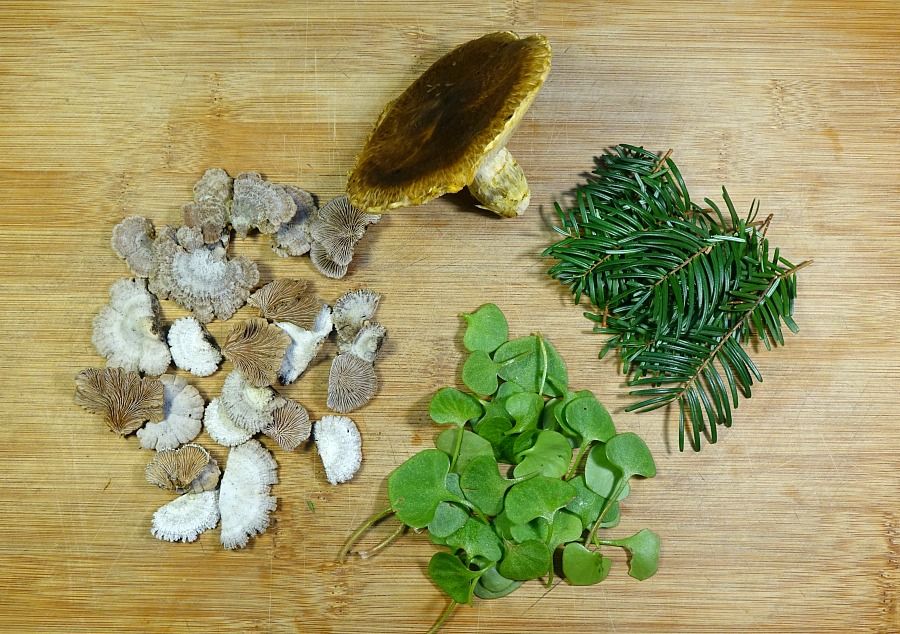 Clockwise, from top: Shaggy Stalk mushroom, Grand Fir twigs, Miner's Lettuce leaves, Split Gill mushrooms.
The challenge in cooking with Split Gill mushrooms is that they are tough. I slow roasted the Split Gills with the onion, dried tomatoes and dried peppers, for hours, until the Split Gills were soft enough to eat. Then I added a little BBQ sauce. I simply grilled the Shaggy Stalk mushroom cap. And then topped it with the Grand Fir salt mix.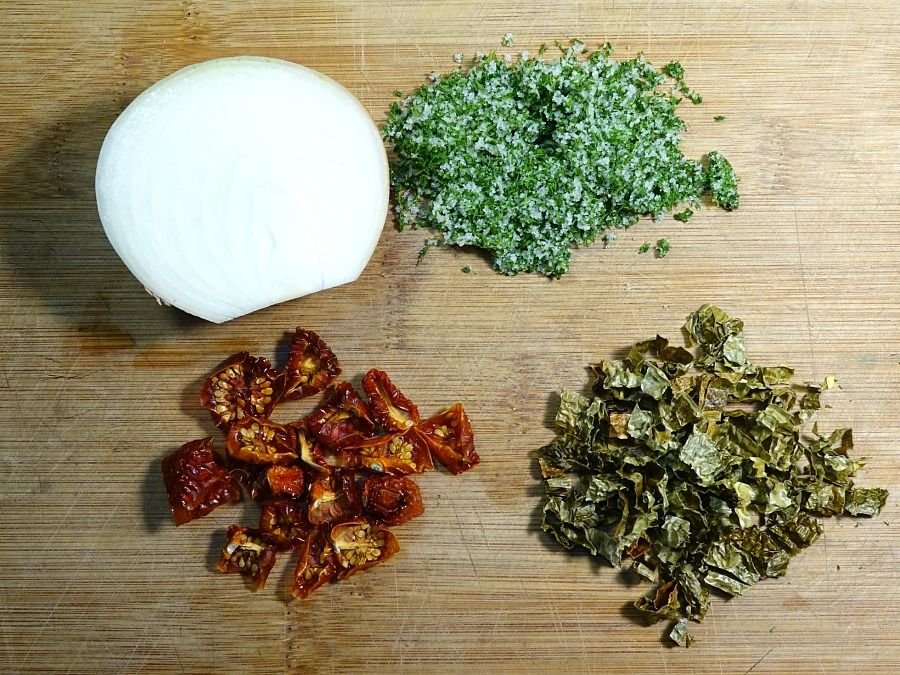 I cooked an onion, dehydrated cherry tomatoes, and dehydrated Sweet Banana peppers with the Split Gill mushrooms. I mixed the pulverized Grand Fir dust with salt.
---
Serving It Up!
This little plate of food was absolutely amazing! It's a hyper-local Pacific Northwest Winter version of a summertime BBQ -- with pulled pork, sweet corn, and a salad. But the BBQ and sweet corn are made from wild mushrooms!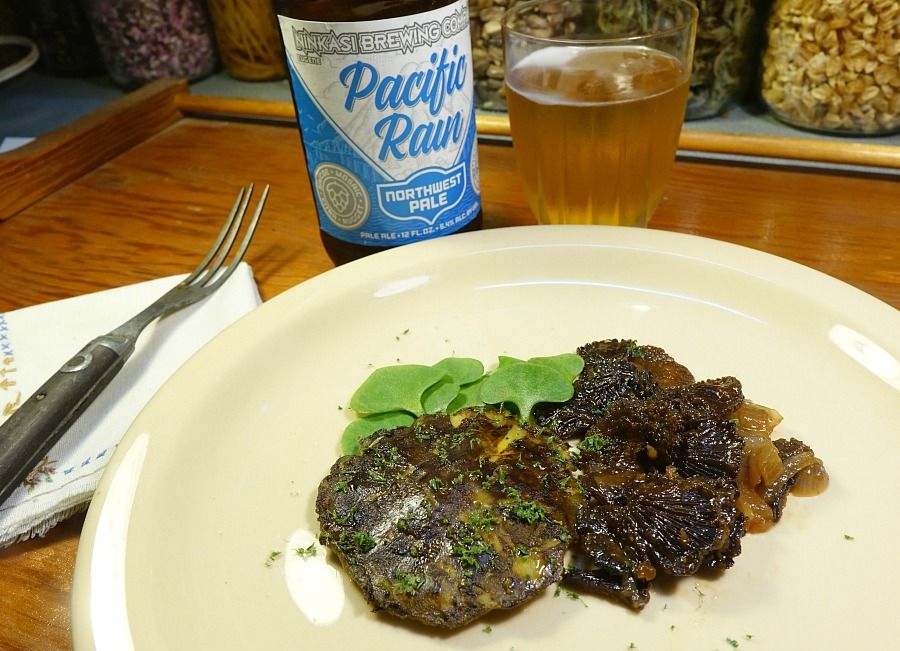 A local dish like this needs a locally brewed beer! I chose Ninkasi's Pacific Rain Pale Ale, because the rain is what makes all the mushrooms possible!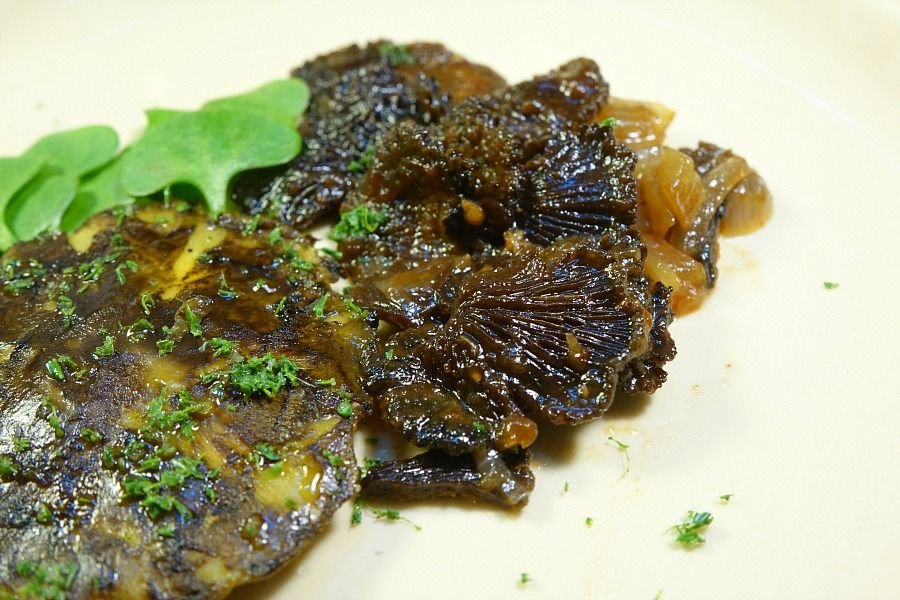 The Split Gill mushrooms are so perfect this way! They have the taste and texture of pulled pork BBQ. It's really amazing!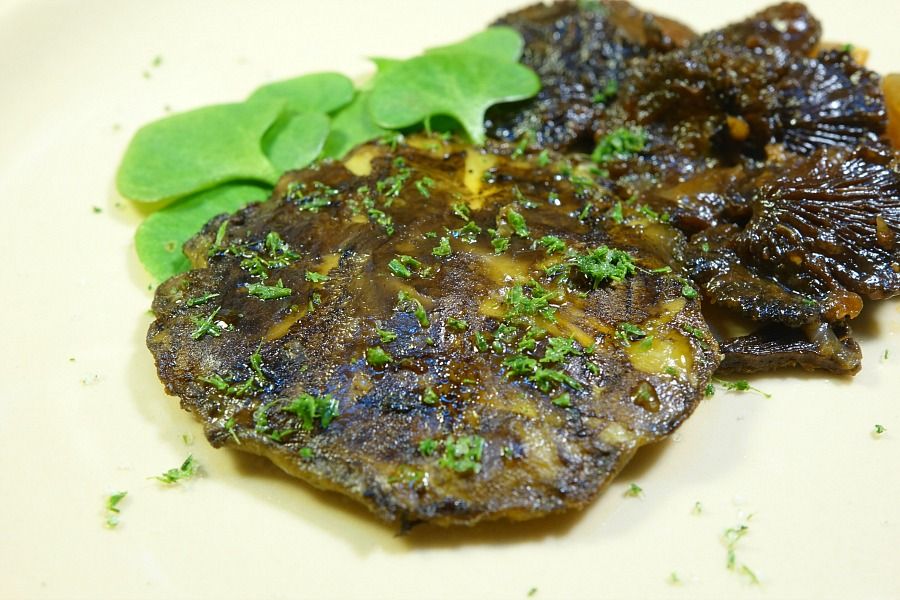 The Shaggy Stalk mushroom is vastly under-appreciated, in my view. It tastes like a mild sweet corn! It's incredible. The Grand Fir Salt is a perfect addition, just like salt on sweet corn. Except the taste of the Grand Fir needles is even better!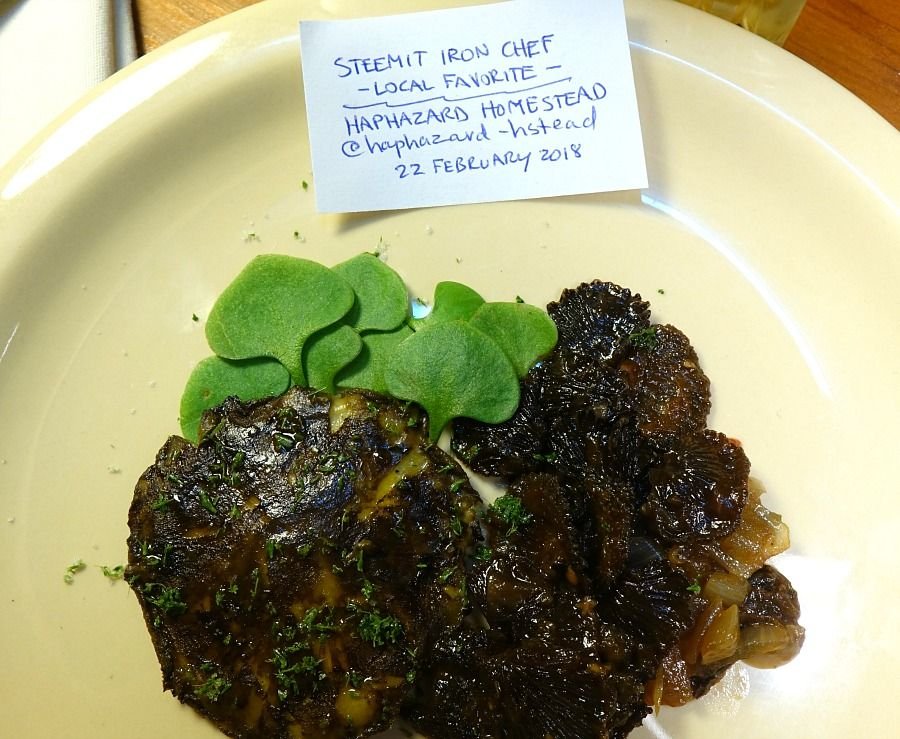 Here's my proof -- a summertime BBQ in the wintertime, courtesy of wild mushrooms! Just try to find this dish at a restaurant, lol!
---
What Do You Think?
Have you ever seen Split Gill or Shaggy Stalk mushrooms?
Have you ever eaten either of them?
Have you ever eaten conifer needles?
Do you forage for any wild food?
Would you eat my Wintertime Wild Mushroom Summer BBQ?
I eat a lot of wild plants and show you how, because I believe that we can all have lives that are richer, more secure, more grounded, and more interesting by getting to know the plants and the land around us – in our yards, our parks, and our wild places.
Thanks @progressivechef for creating the Steemit Iron Chef contest series!
I try to make content that's interesting! If you found this informative and helpful, please give it an upvote and a resteem.
---
Plant List
Shaggy Stalk mushroom - Floccularia albolanaripes
Split Gill mushrooms - Schizophyllum commune
Miner's Lettuce - Claytonia perfoliata
Grand Fir - Abies grandis
White Poplar - Populus alba
Sequoia - Sequoiadendron giganteum
---
Haphazard Homestead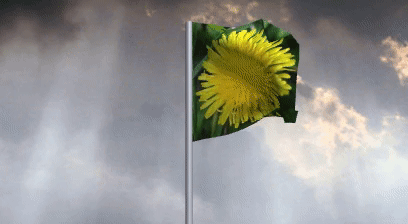 foraging, gardening, nature, simple living close to the land
All content is 100% Haphazard Homestead!
My YouTube channel: Haphazard Homestead