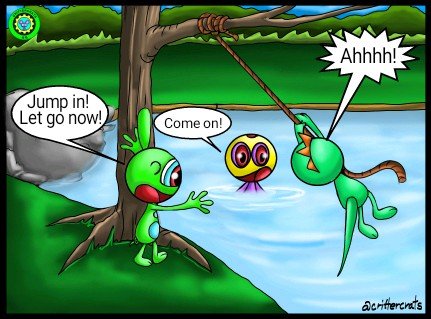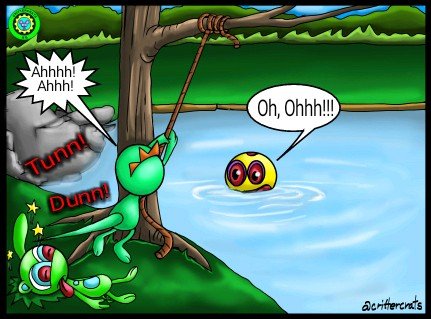 A happy fun day at the lake ends up not being as pleasant for Slimy and Jax. Jax got scared and he didn't let go of the rope and he came back after the push hitting Slimy and knocking him out.
The only one that had a good day was Boiler since he was already in the water after his jump.
Poor Slimy, he is out of this world. He might end up not remembering anything at all. He got slammed pretty hard.
The day ended up not as planned and seems like this is going to be the first and last time to try this rope swing... at least for Jax.
Thank you for stopping by.
Sketch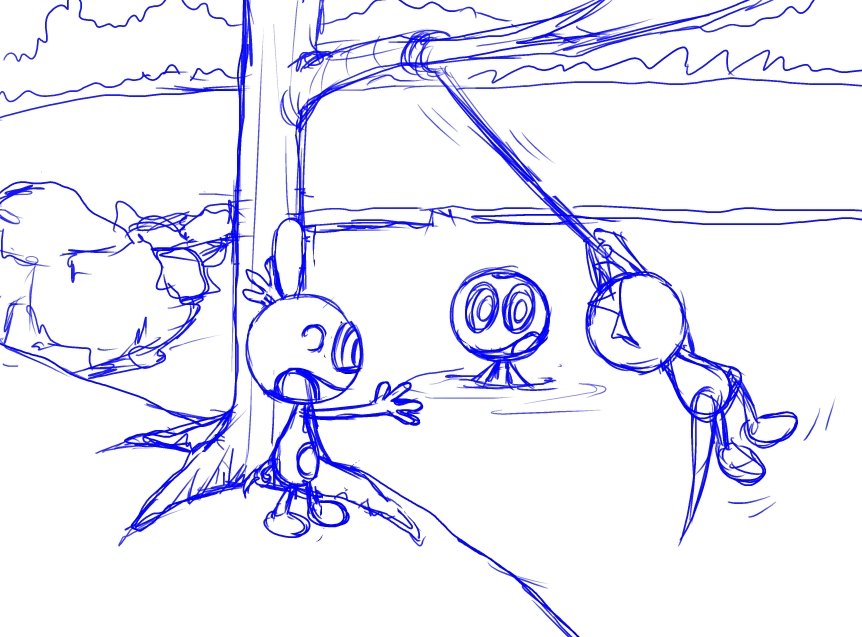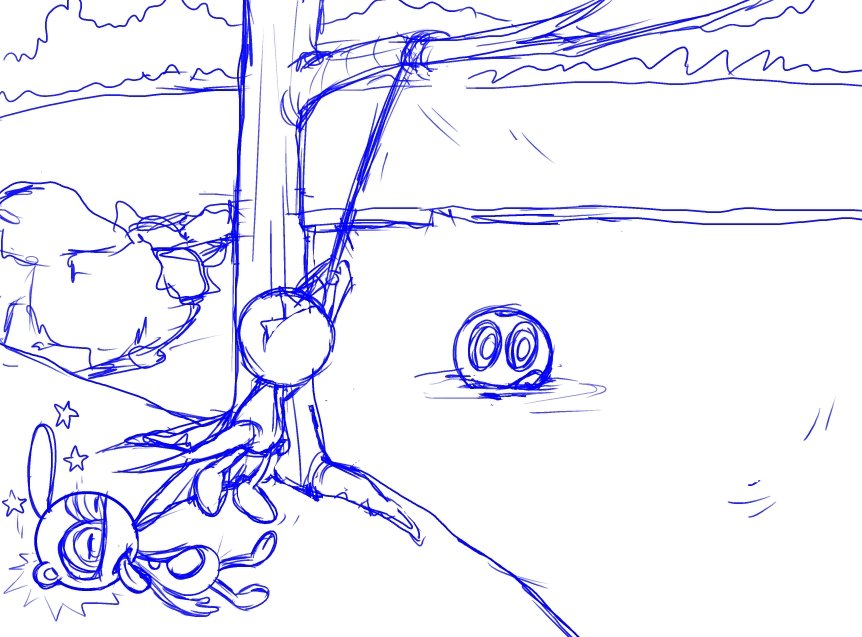 Ink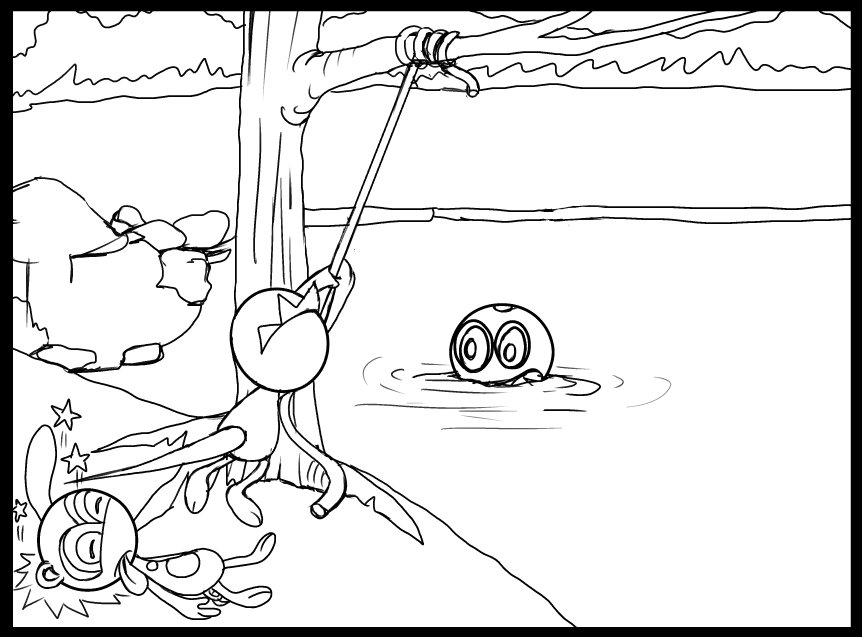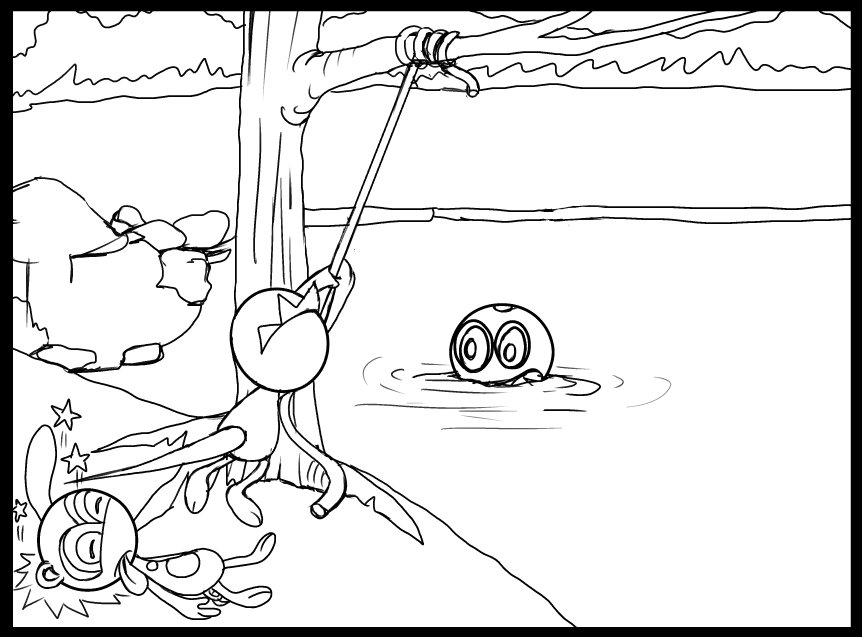 Flat Colors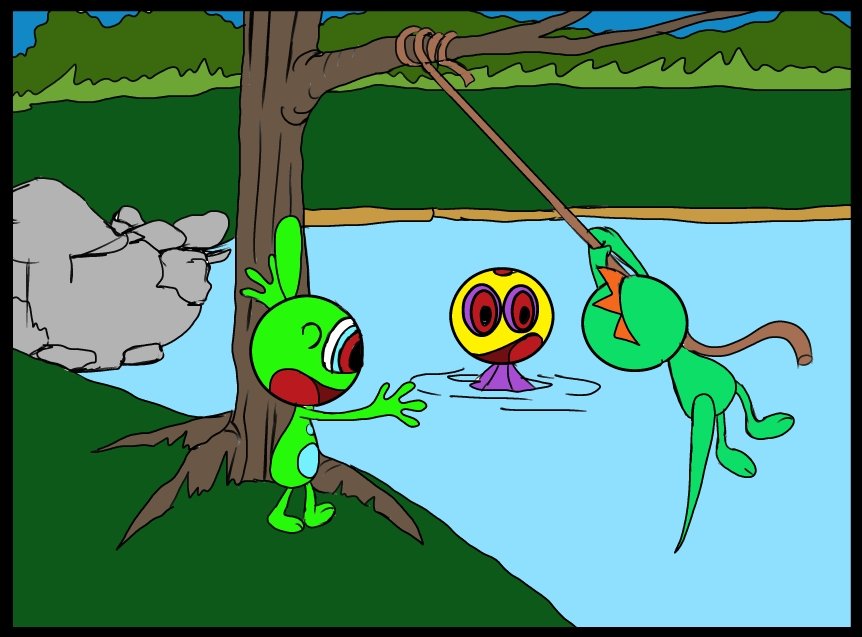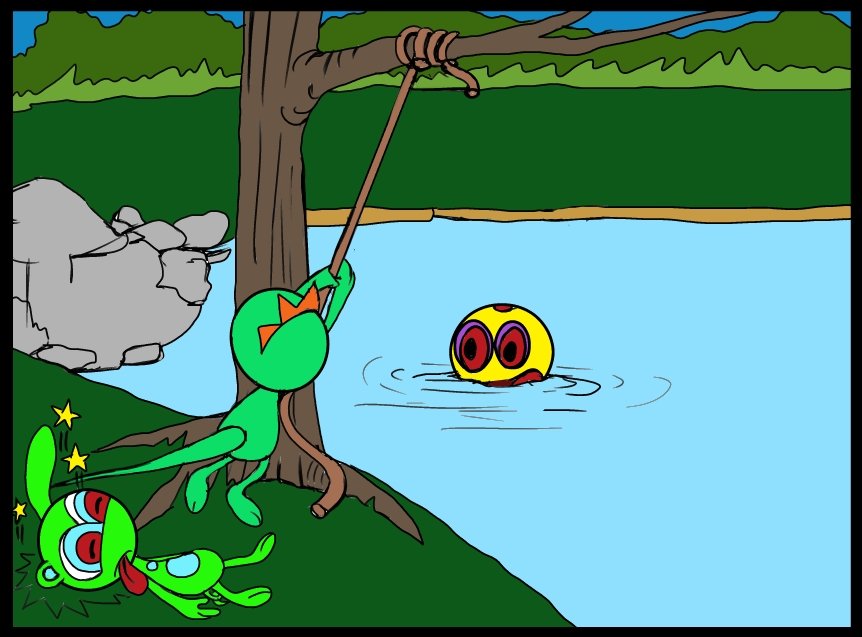 Painting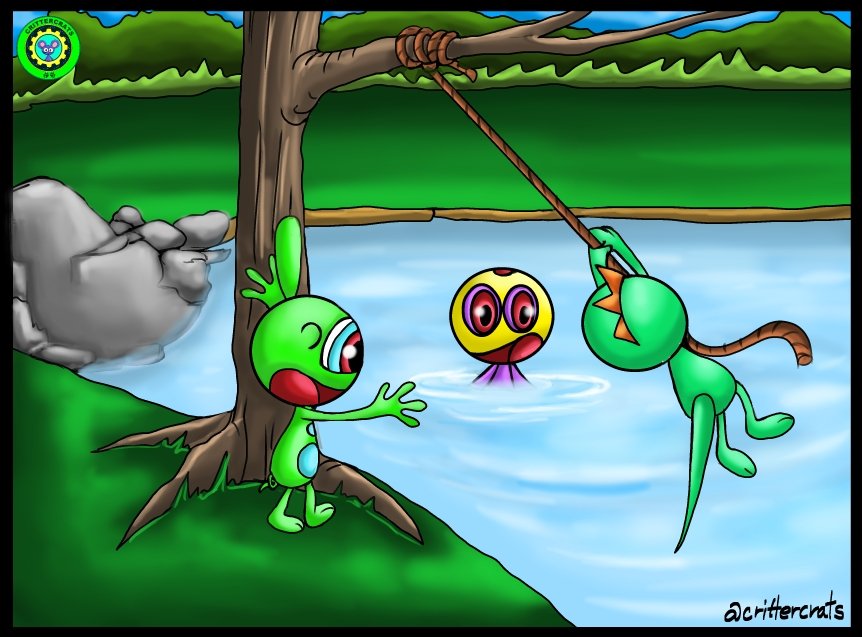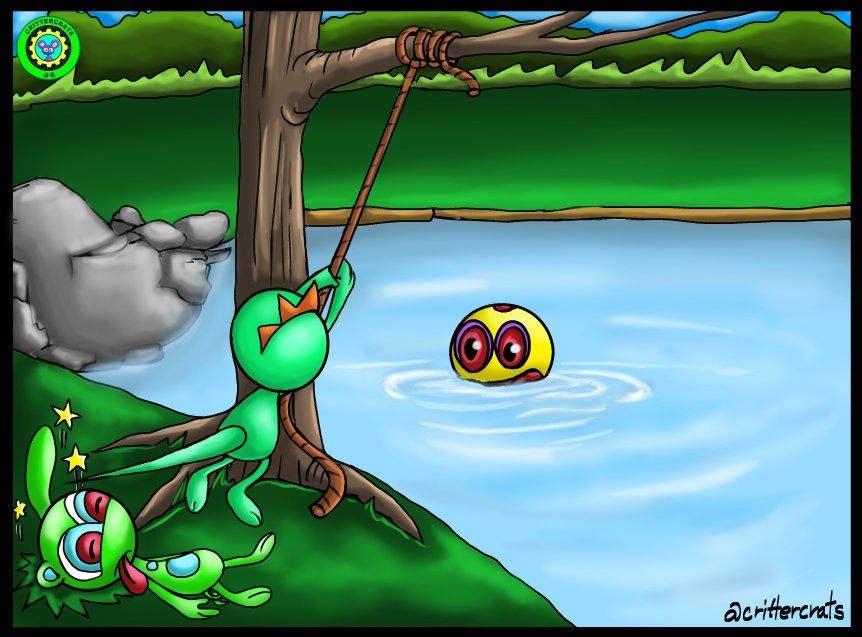 Comic Strip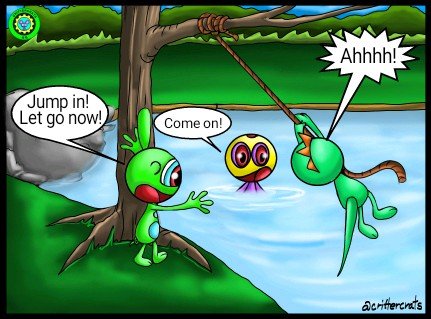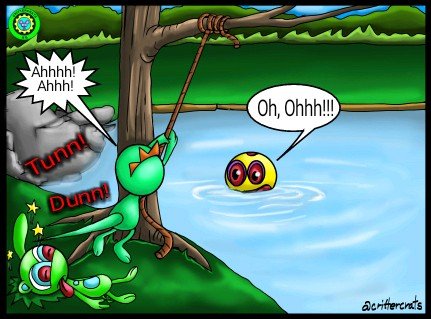 Animated Process