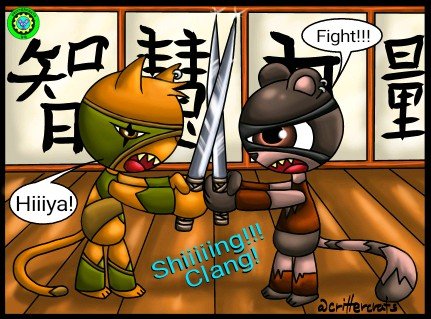 The Critter Squad is practicing their skills. They train everyday to protect Critteria from evil forces. Here we have Commander Scat Tabbis and Black belt Coon Chang in a sword practice in the dojo.
The Crittercrats guardians are always on call and the responsibility on their shoulders is enormous, that's why they take this seriously.
Thank you for stopping by.
Sketch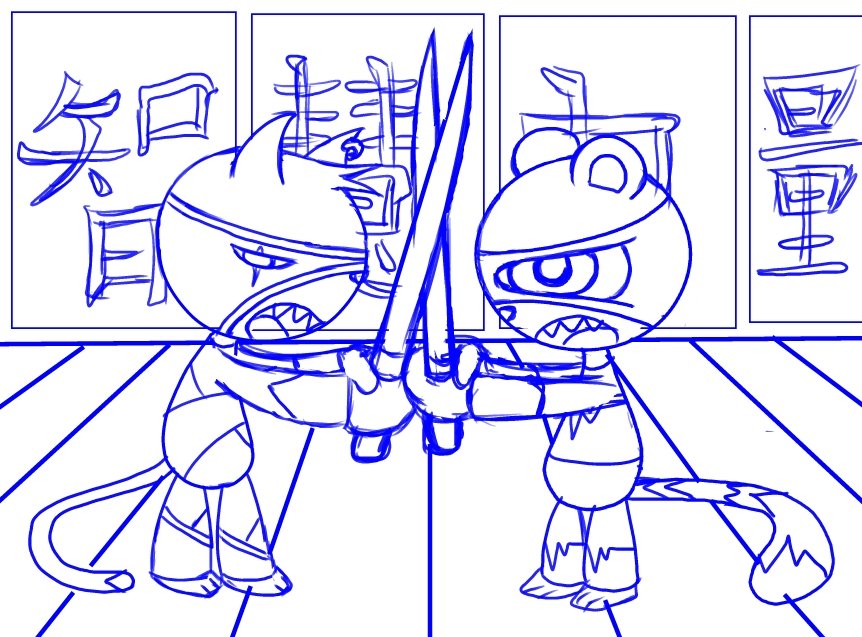 Ink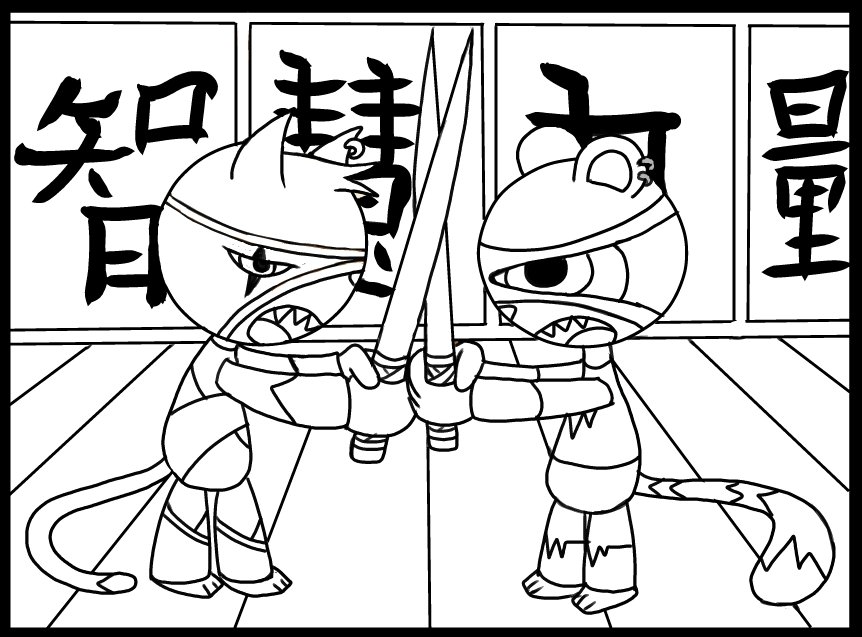 Flat Colors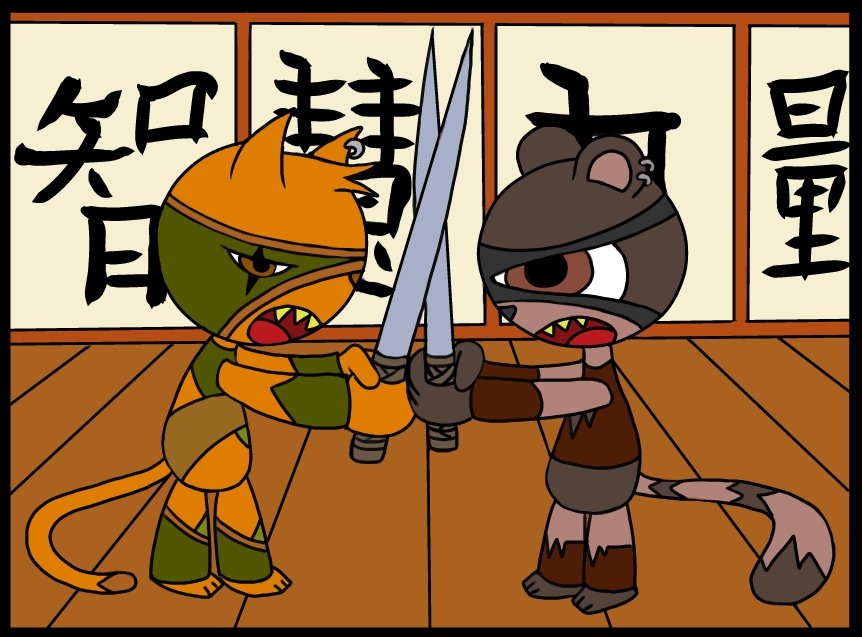 Painting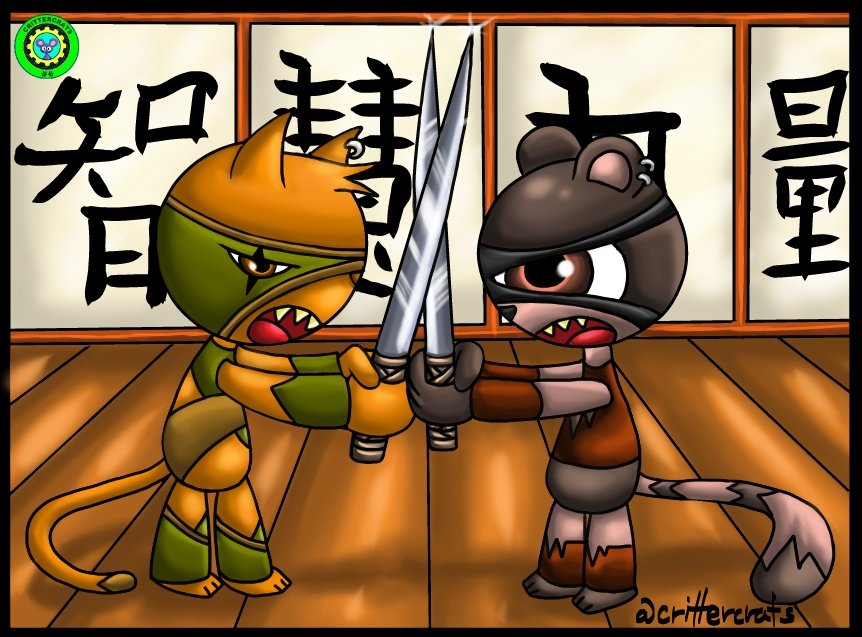 Comic Strip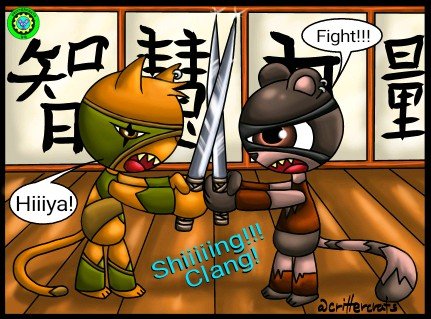 Animated Process