Hello Again Everyone!

It's Day 2 of the drawing challenge and I almost didn't make it today :D
Also, I really didn't have any idea what to draw today, sort of having an art block.
But despite of it, I manage to draw something, an art about art block xD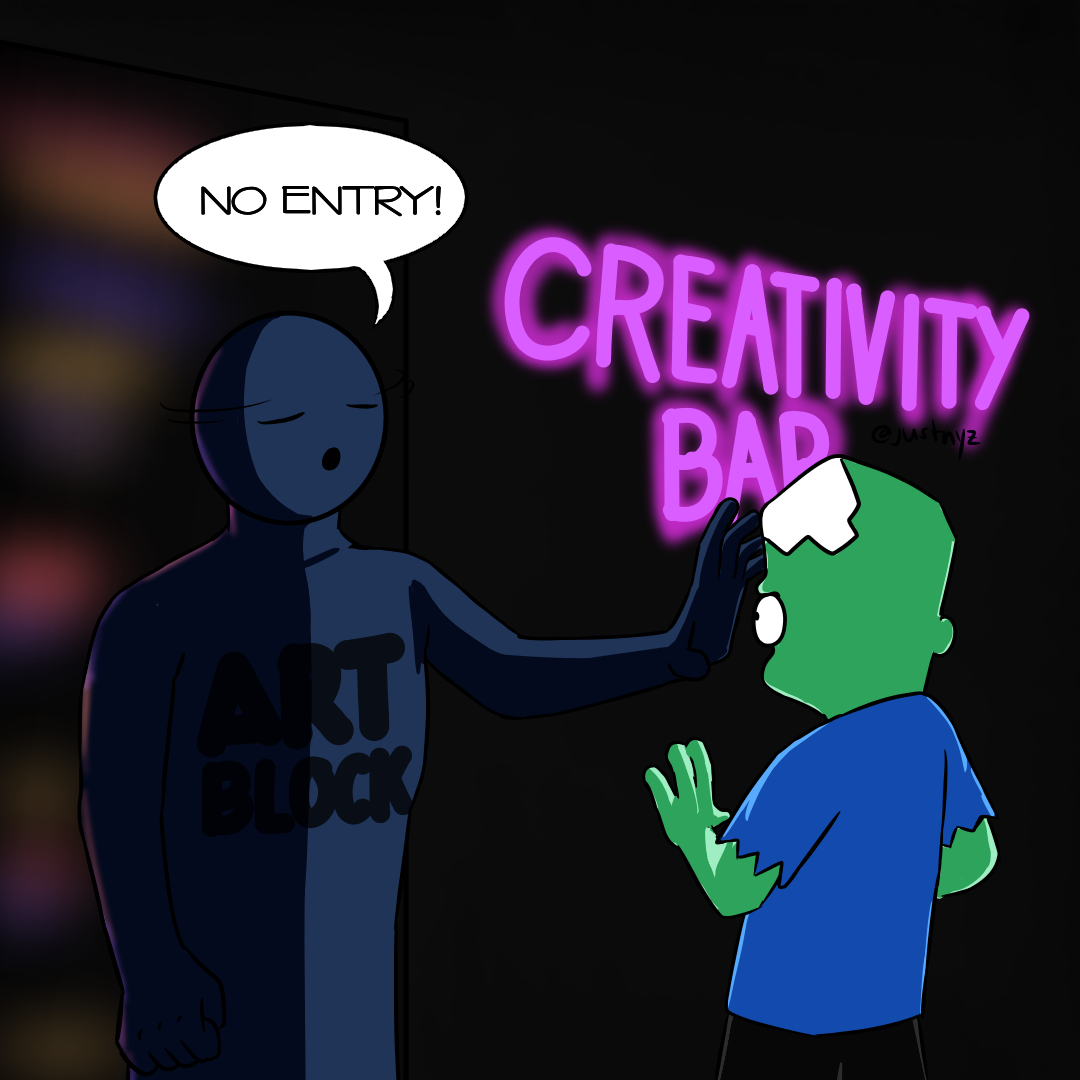 ---
Fun Fact:
When I created Sambie as my character.
I didn't have a drawing of its side and back view, that's
why you always see him in a 3/4 view and mostly he's always facing to the right. :D
That's all for now and I hope you enjoyed reading!
---
TOOLS OF TRADE
Software Used: Medibang Paint Pro
Graphic Tablet Used: wacom Intous draw
---