Hello Everyone :)

Yes!
You are not dreaming!
What you see is...
REAL. :D

Actually, I was invited yesterday by my friend, a fellow webcomic artist @looserwin,
to join this 30 days Drawing Challenge that he and @cobmaximus started.
You can check his post for more details about this challenge here.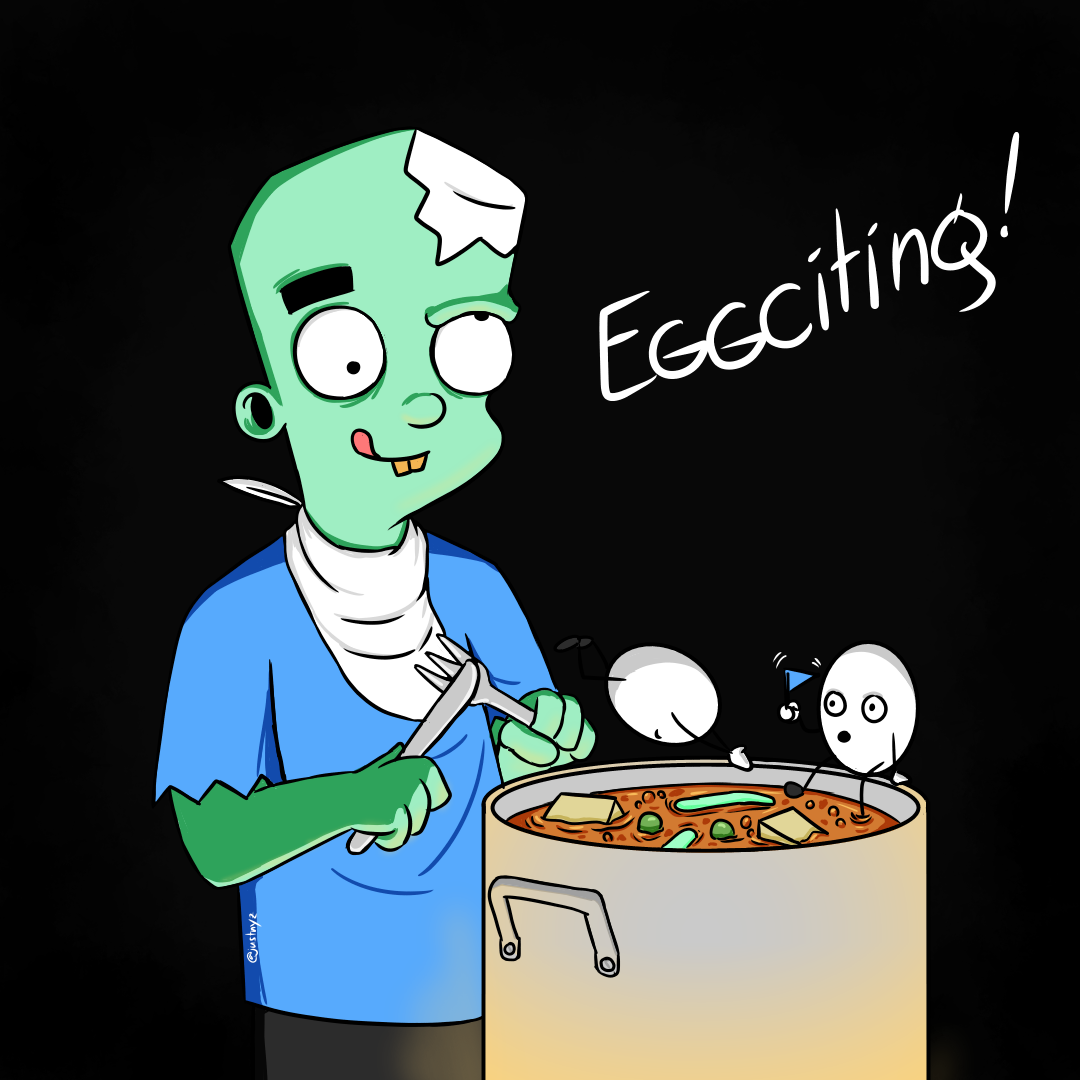 I wasn't sure what to draw for the first day(actually it's the 4th day of the challenge) and It's funny how I end up drawing this Eggciting masterpiece. I was thinking what to do about my youtube channel and the Eggciting idea just came out of nowhere like I had a eureka moment, but I wasn't in a bathtub. xD

It got me Eggcited and since I don't have a piece for today's challenge, I decided to draw sambie cooking something with Eggs having a pot party.

Anyway, That's it for now as I'm reaching my limit :D

I hope you enjoyed and have a nice day!
---
TOOLS OF TRADE
Software Used: Medibang Paint Pro
Graphic Tablet Used: wacom Intous draw
---