Hello Guys!
Guess what?
The first week of the drawing challenge is done!
Three more weeks to go..... :D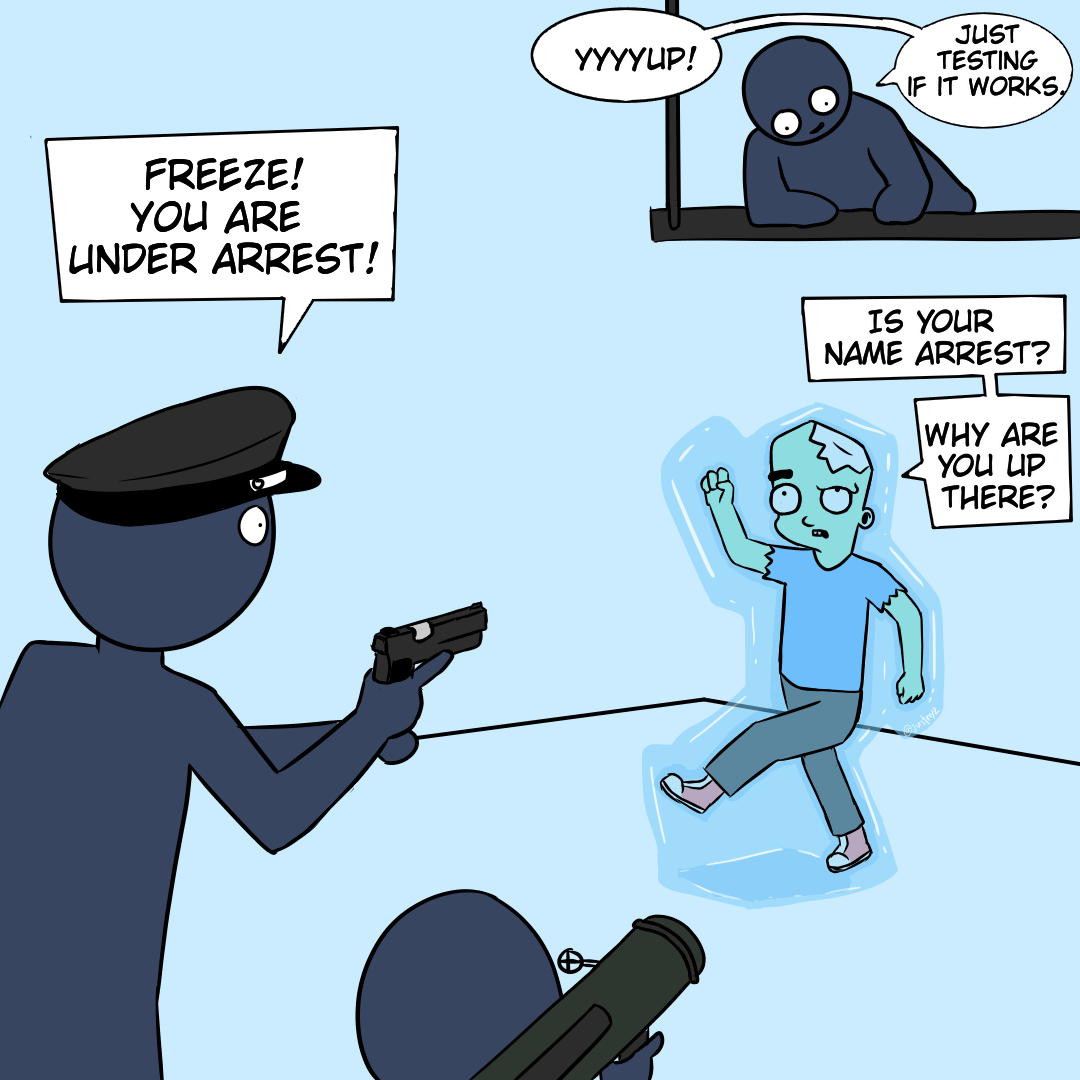 I think it was from the movie The Mask. There was a scene
where the police says freeze and he just froze literally.
That's where I got this inspiration and had to draw my own version of it.
That's all for now!
Thanks for reading and I hoped you enjoyed!
---
TOOLS OF TRADE
Software Used: Medibang Paint Pro
Graphic Tablet Used: wacom Intous draw
---