Happy New Year
Everyone!

I can't believe it's been a year (actually it's just a month xD) since my last comic post here
and I'm back (hopefully for good :D) for more comics!

What better way to start the year than a New Year Resolution and of course a new comic! ;P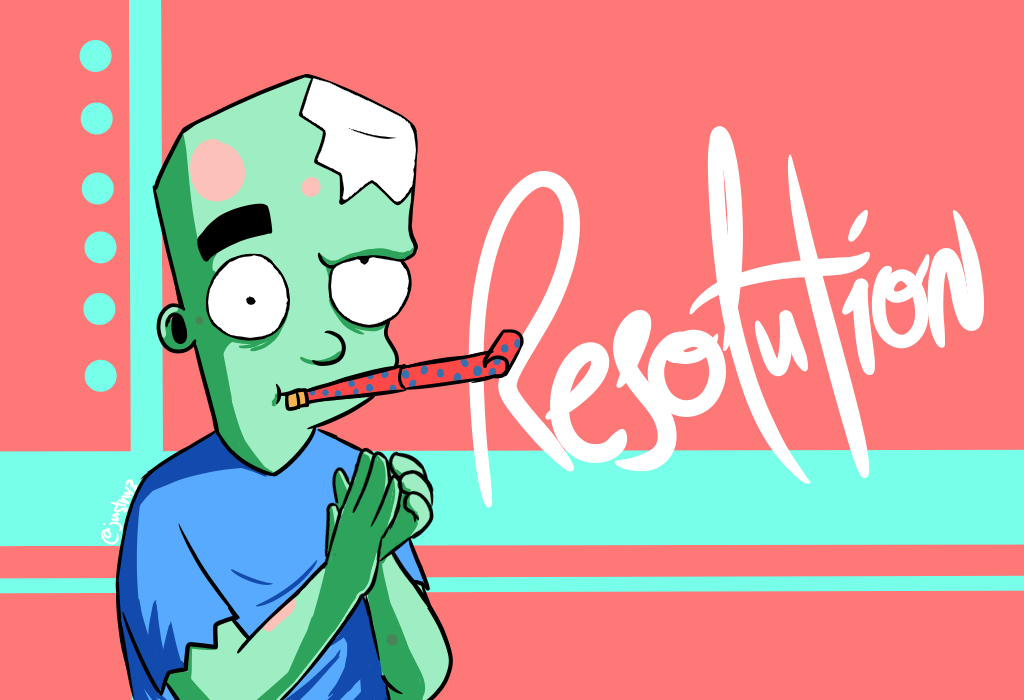 What is/are your New Year Resolution?
Well, whatever it is, I wish you all success this year!
Anyways, I hope you enjoyed reading!
---
PREVIOUS COMIC: Handful: justnyz comics #37
---
TOOLS OF TRADE
Software Used: Medibang Paint Pro
Graphic Tablet Used: wacom Intous draw
---