My Experience
I can say from experience. I linked my blog https://eazybusiness.net to my posts in Medium, and they didn't show my posts anymore. I sent a message to support, and they said that I used it to get traffic from Medium, which was the truth. I asked to take the restriction off, but they said that the decision is permanent.
So, if you are using Medium to get backlinks, you are in danger of getting your account restricted as you violate their rules. One tip to get your account back on track is first to remove your backlinks and then send a message to the support. I am not sure if it works. But people can report your profile and tell that you are collecting traffic.
I was forced to delete my account. That was a loss for me, and I am not sure if I can ever earn from Medium anymore. They have saved my Stripe details, and if I open another account, they might restrict me again. I am not sure of that. I asked from support if I can open another account, but no response. I guess it's okay.
Medium Is Very Valuable Backlink
Medium has PA 79 and DA 95, and it's Do-Follow backlink. It makes the link very valuable. You can increase your page rankings very much with Medium backlinks.
How To Use Medium Properly
You should not mention your website. You can make posts and link your link, and it should be safer. I'm not sure though, but that makes sense. It's still a risk if people report your profile. Another thing is that you should not tick the box where you get money from Medium. You should untick that box if you add links. I don't know the exact text as I have deleted my account, but it asks if you want to collect rewards from claps.
You Can Earn From Medium As A Newbie Writer
You need to pay only $5/Month for premium, and you can earn pretty well in Medium. I think Steemit is better if you have lots of Steem power, but if you don't have money to spend, then Medium is better. I have seen lots of page one rankings from Medium. You don't only get traffic from internal searches but from search engines as well.
Read Their Terms If You Join!
If you want to make money with Medium, you better read their terms. I didn't do that, and it had to pay for it. Read their terms, and you won't get any problems with them.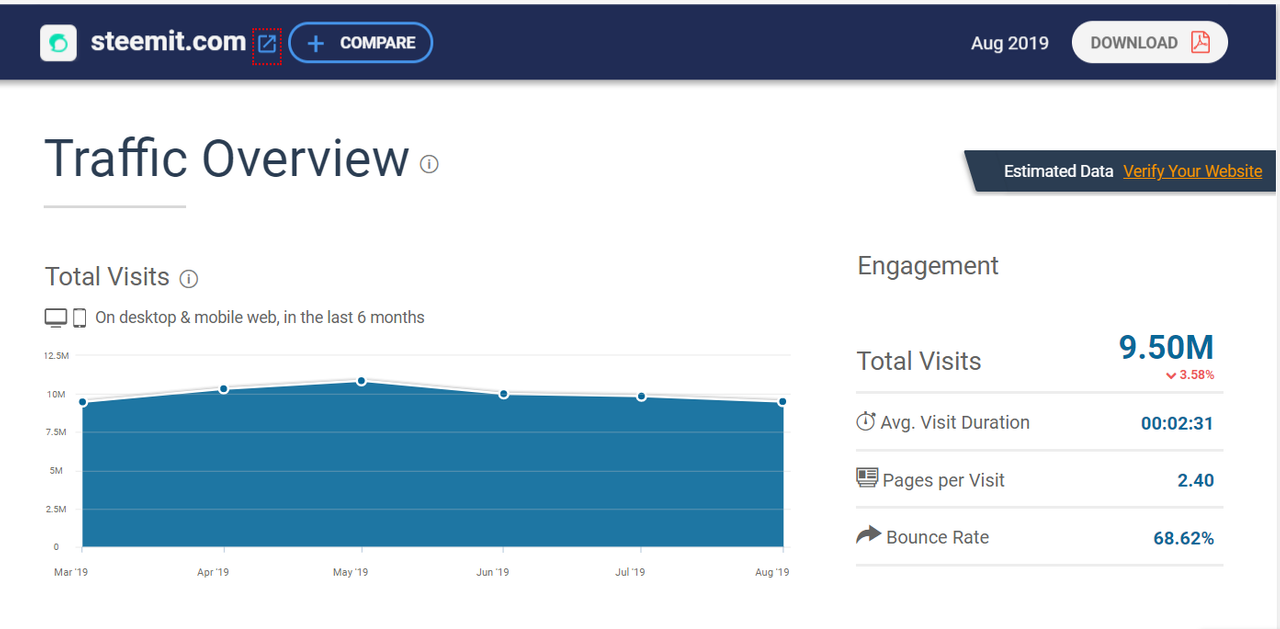 Medium vs. Steemit Traffic
Medium has 9.5 million monthly visits, according to similarweb.com. That's pretty much! But, Medium has 154.37 million visits! Over 15x more! It also has higher PA and DA and great authority in Google. Medium is a better website to get money than Steemit. Some big whales earn better in Steemit, but it's not for poor people or newbies. I get pennies when people upvote my posts.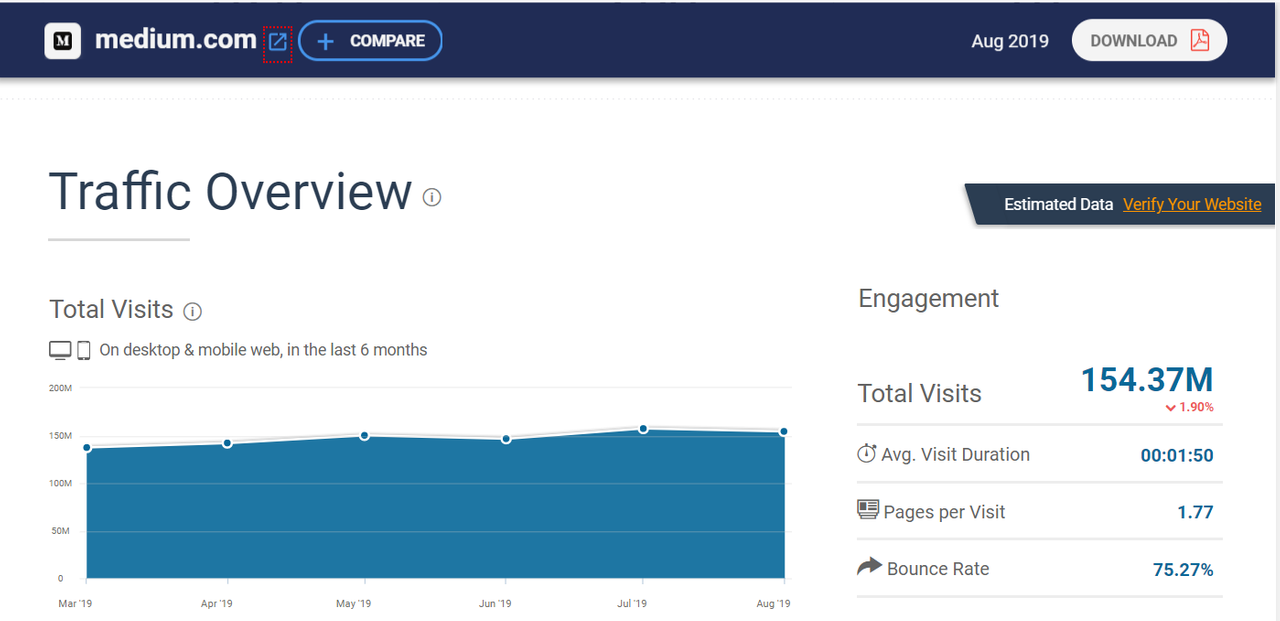 I Make Another Account And Let You Know If They Let Me Post Ever Again
I let you know as soon as I got a new profile in Medium. I would not add links anymore, but post without links. I am just worried that they won't accept me anymore as a new user, but I have to try. Wish me luck!