Hi everyone,
I have a question about the steem symbol beside an article. As the below image shows, 3 of my previous articles didn't have but the last one had the symbol beside the title.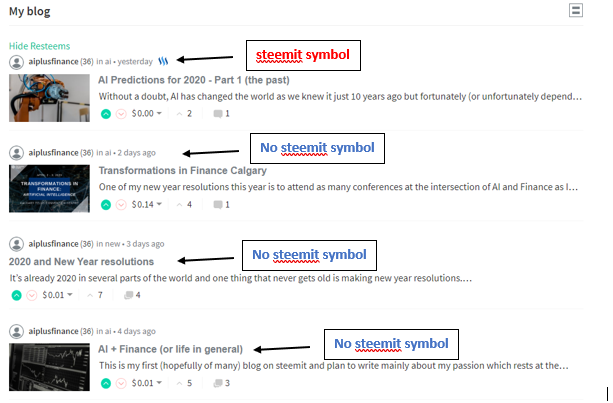 I've searched steemit and the internet in general for what having the symbol beside an article actually means but couldn't find anything.
Can anyone help explain this to me?
Appreciate the help and time.
Thanks.
aiplusfinance.