Steemit v. The US Economic System: A Comparison
I'm always trying to better organize my ideas and beliefs with respect to Steem and Steemit, and what exactly they are, partially for my own understanding but equally as important for communicating "what steemit is" to people who aren't familiar with it. Below are images taken from an exercise I conducted on my whiteboard where I compared an imagined "Simple System" of distributing currency, to the US System, and to the Steem/Steemit System. This is kind of how I've been explaining Steemit to people as of late, so I wanted to explore it in a bit more detail. I definitely think that looking at these systems in this way is a good aid for talking about it to the uninitiated.
Educational Insight Into Existing Systems
This also highlights one of the undervalued uses of Steemit/Steem which is that it is a great way of gaining understanding over our current systems. Most people just accept our monetary system (and our political system) as "just the way things are." Whether people like Steemit or not, it at least provides a radically different counter-example which highlights the features of existing systems by presenting a radically different alternative.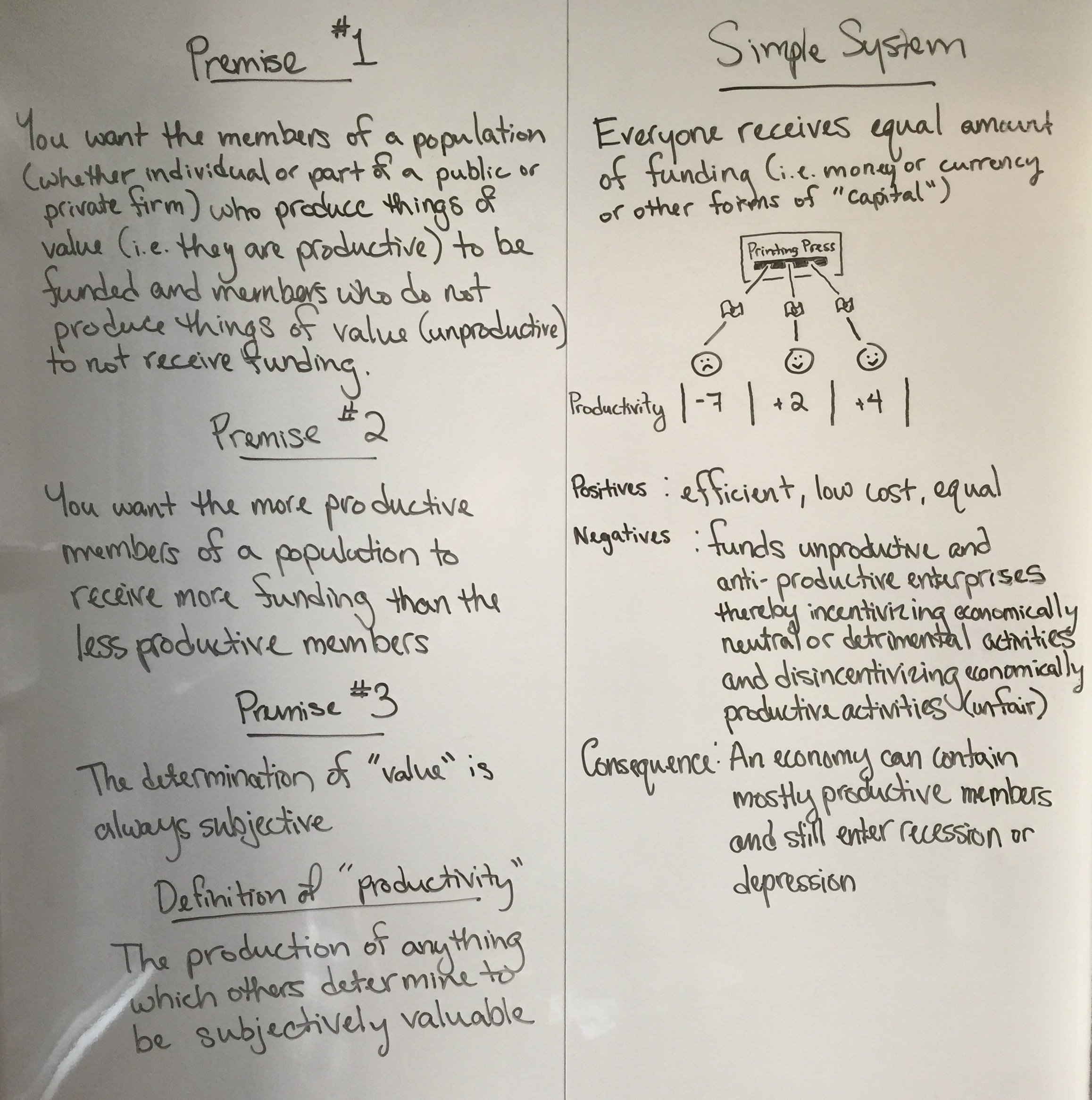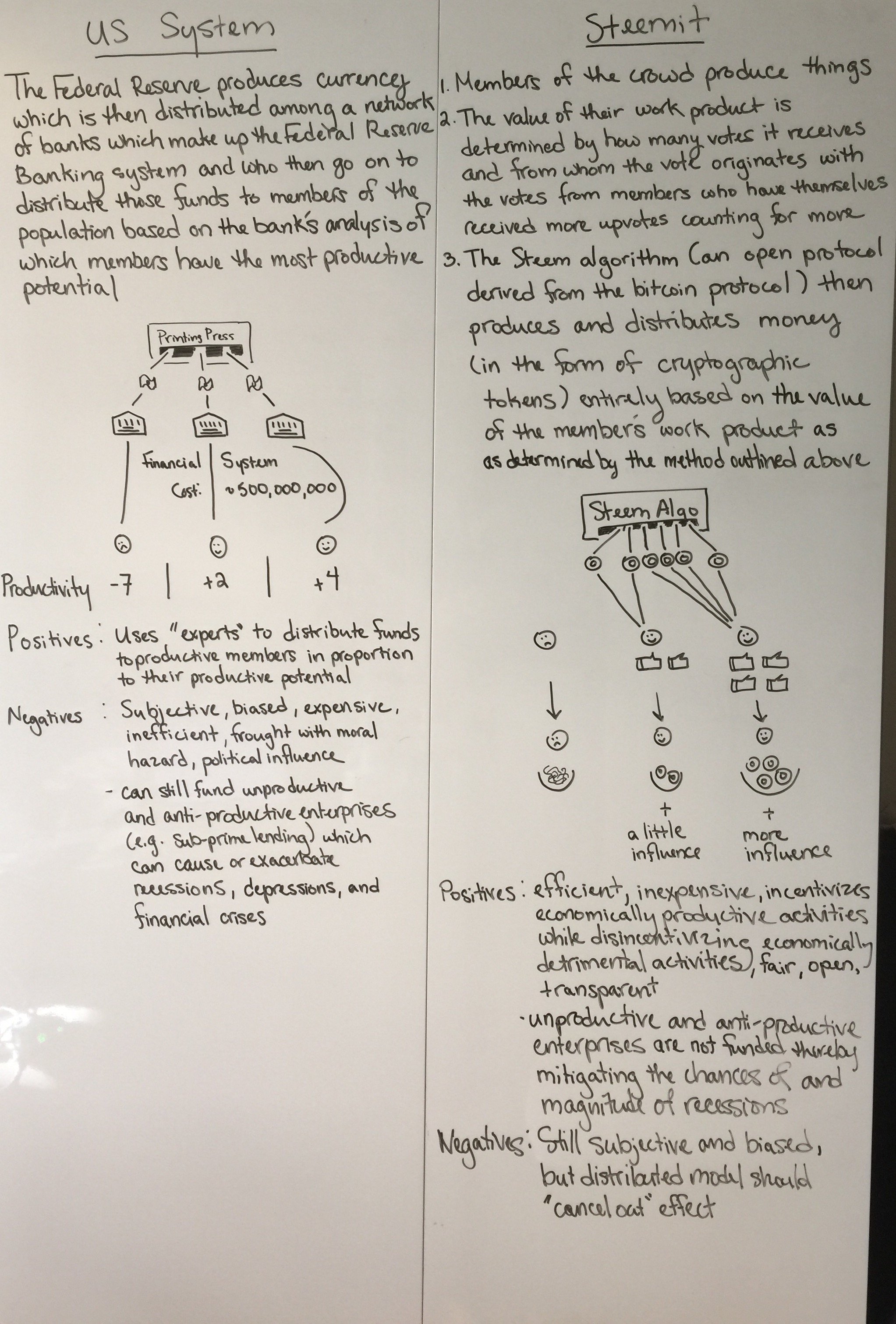 If you have any ideas for improving these comparisons, please share in the comments below!
If you liked this post, you might like the other post I published today: