I have seen how strange madness and darkness seize your dominions.
But still, you're lucky.
The little whispers are now screams.
I know that you receive all the blows your fragile body supports. They loved you They let you fall
But my beloved country, you who have suffered, seek where love hides and return to your pedestal, where you will never go down.
Remember that only in the dark can you see the stars.
And who has the honor to be part of you:
That among your waves I grew, games and laughs that dream to float between the foam again. The only violence I want
To be a witness is what you make me smile with.
And although all this hurts me, to be reborn first must die.
I am heart, fire and spur. And I love you my Venezuela.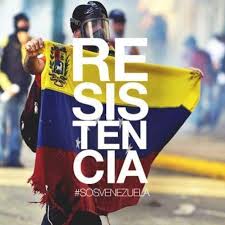 He visto como la extraña locura y la oscuridad se apoderan de tus dominios.
Pero aun así , eres afortunada.
los pequeños susurros ahora son gritos.
se que recibes todos los golpes que tu frágil cuerpo soporta. ¿te amaban? ¿te dejaron caer?
Pero mi país amado, tu que has sufrido, busca donde el amor se esconde y volveras a tu pedestal, donde no bajaras jamas.
recuerda que, solo en la oscuridad se pueden ver las estrellas.
Y de quien tiene honor de formar parte de ti:
Que entre tus olas crecí, juegos y risas que sueñan flotar entre la espuma nuevamente. La única violencia de la que quiero
ser testigo es con la que me haces sonreír.
Y aunque todo esto me duele, para renacer primero hay que morir.
Soy corazón, fuego y espuela. Te amo mi Venezuela.