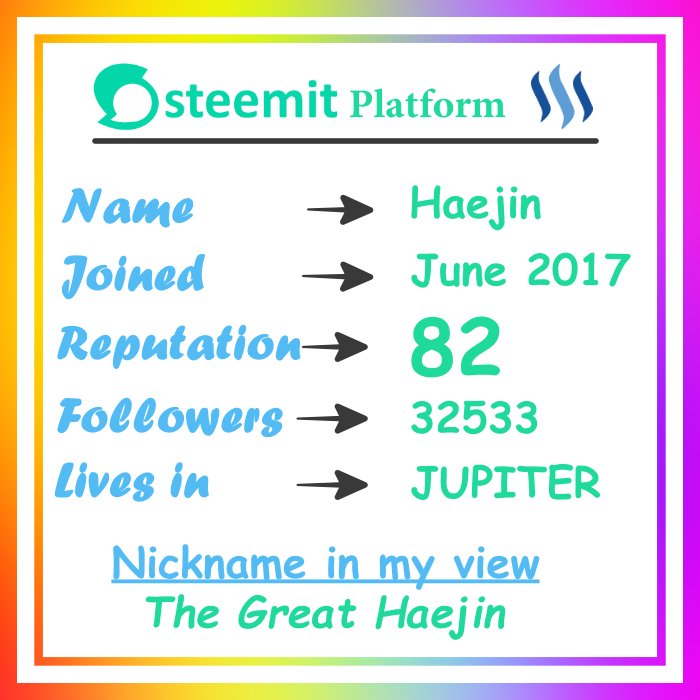 The Great haejin, yes, they did the work just like that to whom must get the title of great. the most successful person in steemit platform.
haejin in such a short time the first person who got the top place hs become. all this is the result of their hard work. haejin has told everything close to all his analysis. they have great expertise in analyzing the market. its amazing for us. They like to do their work independently, have become the source of inspiration for the people.
Today all people try to go towards them, some people have even accepted them as their teacher. we can learn a lot from them. haejin has become a search for the people. it has become a favourite of people. it would be very interesting that after analyzing complete they what new topics we will bring for us. we appreciate them and their work always.
haejin has now become the ambition of the people. haejin name is enough in steemit platform.
follow here @haejin