What is Side View?
Side View is a Firefox's Multi-tasking extension that lets you view two tabs within the same window. Instead of opening a new tab, you can simply open links in Side View without leaving current window.
Why is it helpful?
As we know Switching between tabs is frustrating when you have to do it frequently. It consumes time and not a fun thing to do. So, that's why Side View is a helpful tool. It saves us from switching tabs and going crazy. Another good thing is, You can adjust the size of Side View Window, move it to left or right or close it if you no longer want it.
Here is how it would look like...
Preview 1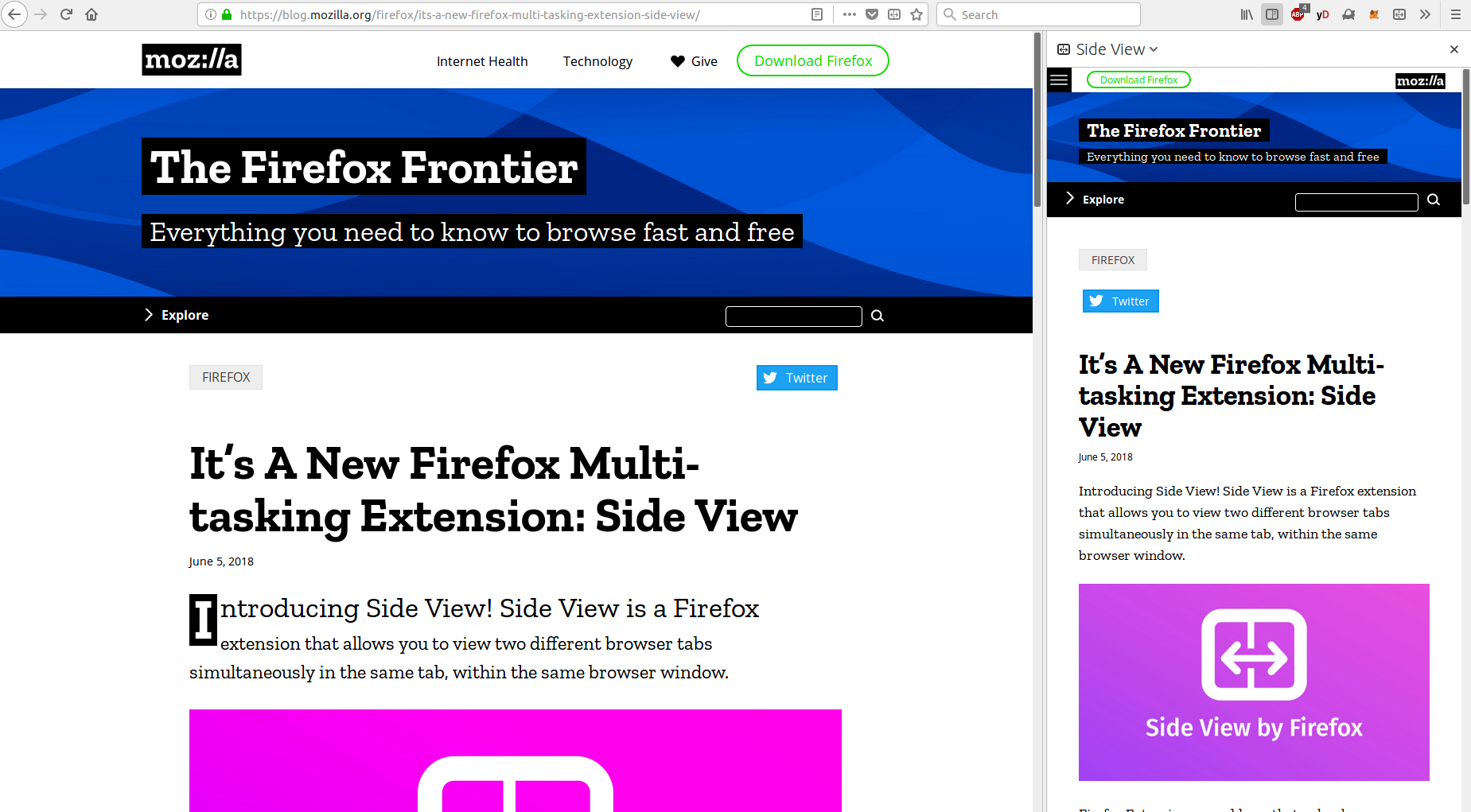 Preview 2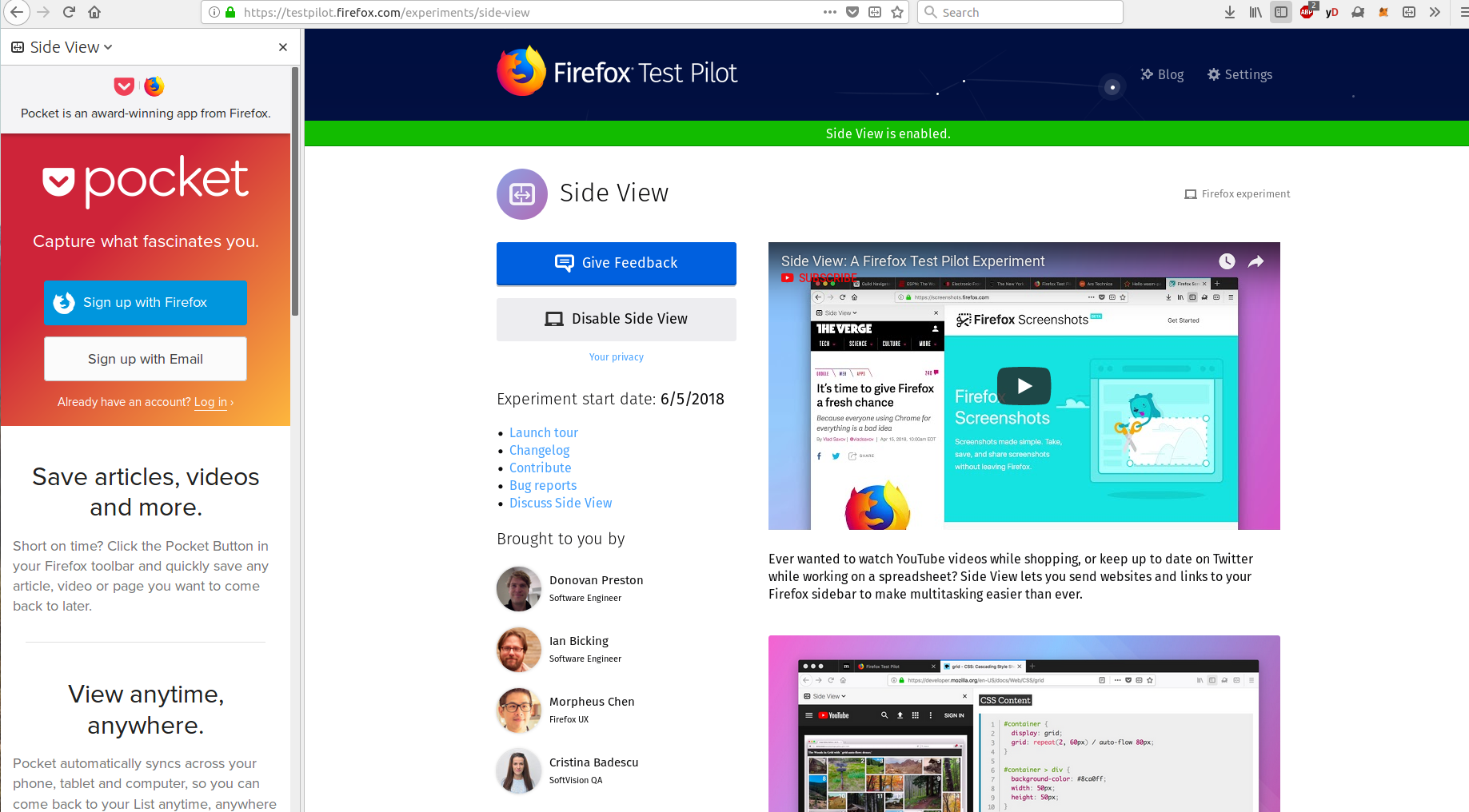 Preview 3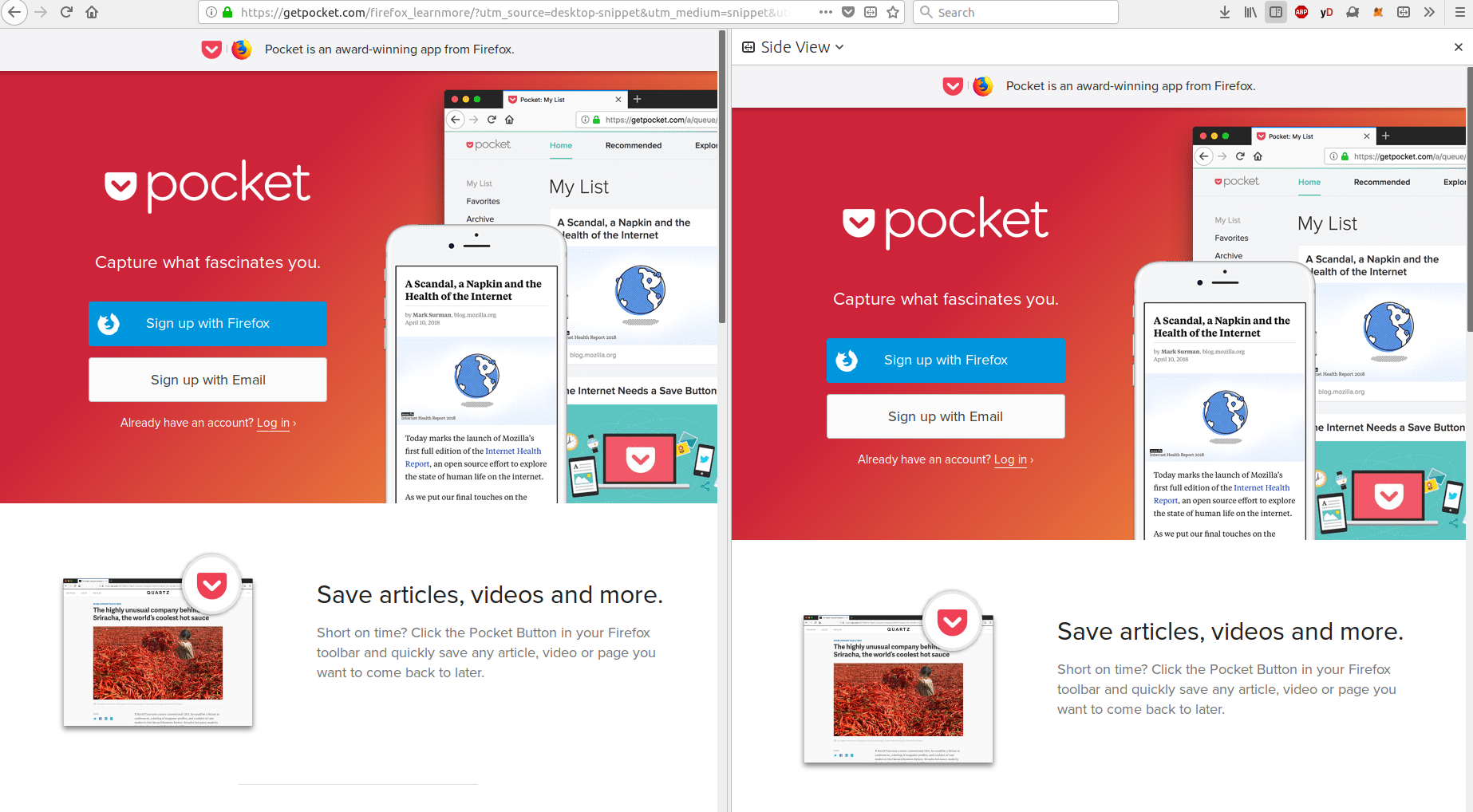 So, if you want to see how it's helpful or want to provide them feedback, then Sign up as a Test Pilot, Get 'Side View' extension, Try it and Stop switching between tabs. And if you've suggestions, share them with the Team Behind this helpful Extension.
That's all I've to say, Thanks very much for reading!