Do you want to make your posts more visually appealing?
If you're new to Steemit you've probably already discovered that the more successful posts incorporate different elements which make their posts more eye-catching.
This includes elements such as:
proper use of headings to organize text on the page (such as the line above)
emphasizing words with bold or italic or strikethrough text
use of compelling images to help convey the story
uploading helpful or entertaining video content - YOU GUYS ROCK!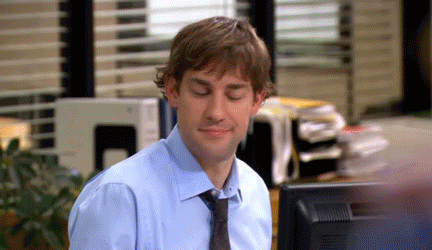 My FREE gift to you!
I was just minding my own business... making some 'line breaks' for myself that were branded with Steemit's colour and thought... "why not make 10 of them and give them away?"
Example of a line break:

These would be used when you want to break up what you are talking about into distinct sections. This could be when you want your reader to take a moment to pause, or maybe you are switching gears into a different subject. The main purpose of a line break is to let your readers know that you are ending one thought and moving on to another. It's a clue to help your readers move along through your story or article.
But that's not all!
While I was making these 10 free line breaks I realized it wasn't taking me too long, so why not make 20 of them? And then when I reached 20, I though I might as well keep going...
So I kept going and now have 30 FREE LINE BREAKS FOR ALL MY FELLOW STEEMIANS!!!

How do you insert line breaks into your posts?
Download the ones you like by right-clicking on them with your mouse and choosing "Save Image As..." (not sure if it's exactly the same on a PC... I use a Mac - you're smart though and can figure it out!)
Insert them into your post just as you would any other image.
They will automatically align to the left, so to center the line breaks you'll need to add a few tags before and after the image in your 'post' editor.
You'll want to type exactly what you see in the red tags you see below before and after the code (shown below in blue text) that Steemit uses to insert your image. (Make sure to take note of the forward slash used in the closing tag right before the word 'center')

So here they are... all 30 of them!
1.

2.

3.

4.

5.

6.

7.

8.

9.

10.

11.

12.

13.

14.

15.

16.

17.

18.

19.

20.

21.

22.

23.

24.

25.

26.

27.

28.

29.

30.

In conclusion...
I really hope that this post helps some of you freshen up your Steemit posts and make them a little more engaging for your readers. All of these lines were made using Canva's free service and it's an absolutely amazing tool to help you make awesome graphic images for your posts on any social platform!


***Update - Different colors now available!!! Please see the comment below from @penderis for all of these line breaks in purple, red and rainbow!
***Another update! - @bashadow just wrote a post explaining other ways you can use the markdown language here in Steemit - check it out!