Hey Steemians! BABB here.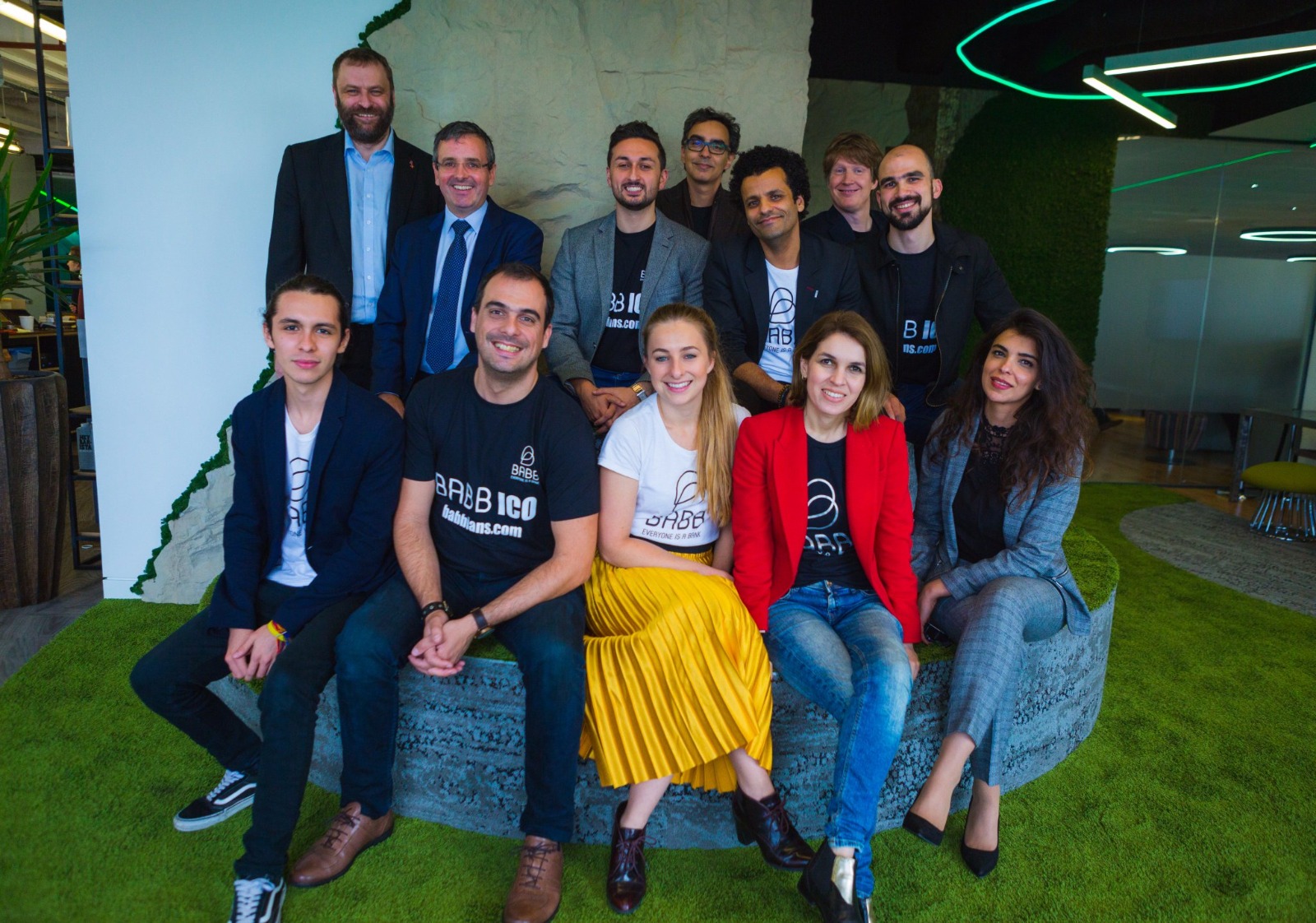 We only joined Steemit very recently, but we already see the value and the warmth of this awesome community. It is nice to meet so many crypto and blockchain enthusiasts all in one place. You guys are the best.

If you've come across our posts, you probably already know what BABB is about. If not - start here with chapter one of our founding story.

You probably also know that our token sale is coming up very soon. The whole team is drinking loads of coffee and working hard to keep up with the hectic pace and make sure that we keep you updated about what's going on at our end.

We launched our bounty campaign few days ago. It's going really well so far, but although Steemit is one of the most important and valuable communities out there, it did not get the attention it deserves in the bounty. The original campaign included content creation by Steemit participants but we have decided that was not enough.
So, today we have added an entire new section to the campaign, tailored to Steemians. We have also increased the token pool to make sure that you are rewarded with what you deserve.  

Below are the details of how you can earn BAX tokens on Steemit

If you're a regular Steemit blogger, you can earn additional tokens from our bounty campaign. We're looking for people from the Steemit community to help us launch and grow our Steemit account. We're offering our BAX tokens in exchange for following our Steemit account and resteeming our posts.

It's worth mentioning that you can also earn tokens by creating posts about BABB and its upcoming token sale.

BAX tokens

So, what are these BAX tokens you'll be earning by sharing our posts?
BAX is the token that we (BABB) will issue and sell in our token sale, to fund the development of our product. We're going to build a decentralised banking platform to provide anyone in the world with access to a UK bank account for peer-to-peer financial services.

BAX is an ERC20 token which will power the BABB platform. It is a utility token, meaning you must hold BAX in order to open and use a BABB account. BAX will act as a universal currency for currency exchange and cross-border fundraising, and all fees on the platform will be collected in BAX.

We're holding a token sale in early 2018 to sell BAX tokens. By taking part in this bounty campaign, you can earn tokens and use them once the platform is live (later in 2018). Or, you can trade them any time on an exchange (which means your money is liquid).


How it works

You can earn BAX tokens by resteeming our blog posts on Steemit. Every time you resteem one of our posts, you earn 'stakes' and at the end we will count up the stakes and divvy out the tokens. The number of stakes you get depends on how many followers your account has...

5-49 followers: 25 stakes per resteem
50-249 followers: 100 stakes per resteem
250-999 followers: 500 stakes per resteem
1000+ followers: 1000 stakes per resteem

All of the posts on the BABB Steemit page are eligible for resteems - including this one! Don't forget to follow our account first though.

Taking part

If you're interested in earning BAX tokens Steemit, all you need to do is...

1. Join the BABB Telegram group here: 
2. Submit this  this form providing the following information:
- Steemit username
- Bitcointalk or Telegram username
- ERC-20 compatible wallet
3. Every 2 weeks, submit the list of posts you resteemed using the following forms: 

Weeks 1-2 (13.11-26.11, submit until 3.12)
Weeks 3-4 (27.11-10.12, submit until 17.12)
Weeks 5-6 (11.12-24.12, submit until 31.12)
Weeks 7-8 (25.12-7.1, submit until 14.1)
Weeks 9-10 (8.1-21.1, submit until 28.1)

See you in Telegram!