Most Steemians do not vote! Don't complain about wanting change and then not voting for those capable of making a real difference on this platform. You want someone who isn't a fence sitter? You want someone who has the means and professional backround to get this ship sailing into even better waters? DO YOU WANT ACTUAL and MEANINGFUL CHANGE AND NOT JUST EMPTY WORDS?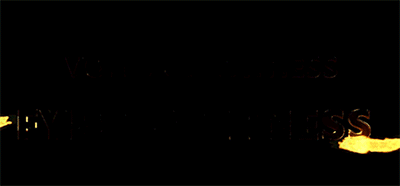 Here is what I'm talking about! @Fyrstikken
https://steemit.com/big-update/@fyrst-witness/fyrst-witness-up-and-running-in-svalbard-norway-512gb-4tb-ssd-2-backup-witnesses-private-full-node
Culture builder and changer...
Stands up and makes things happen and isn't just saying empty words or promises...The Viking King
Renaissance man....He has the real world business expertise on a global scale to implement what the community needs.
Quality Content maker and supporter...Fyrstikken has a fully equipped studio and is knocking the socks off of this place with shows that he sponsors.


I've gotten to the point after a lot of talks with many that they are looking for new directions and horizons for Steemit. From Gaming to Guilds to @Booster , @speedvoter etc... we all are familiar with at least one aspect of the entreprenurial contributions that have been created. Many are also realizing they can set up @Booster as Proxy. (Now ya' know just a few of the Initiatives he has spearheaded.)
I'll be blunt at this point, we are at an important crossroads and we need some Witnesses who are not playing different platforms but are Steemcentric, do you feel me? Join Steemspeak Crypto-Chat to get the skinny on where news breaks first and network and learn real-time how to navigate Steemit. https://discordapp.com/invite/sqxV63P
So Steemians, drop your blog link and most recent post in the comments section after you vote Fyrst- Witness. Let's get to know each other better and rise up together to make Steemit Great again shall we? :)