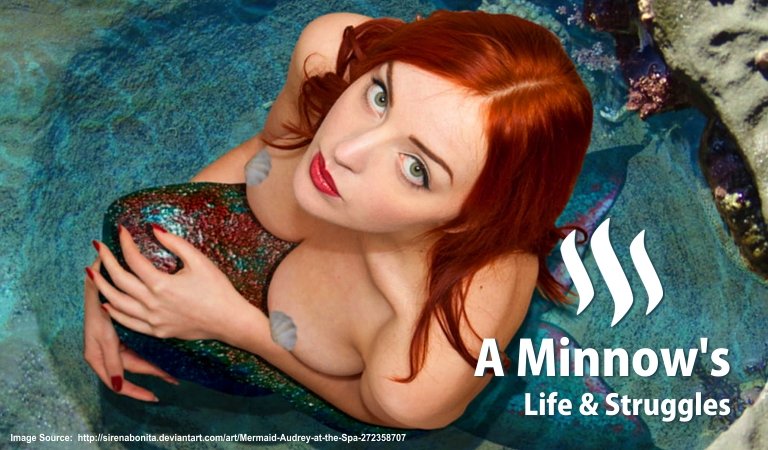 A big welcome to anyone who has just joined Steemit!
I want to share my first week of Steemit experience with everyone who just got their Steemit account approved and is new to the platform. Mine was approved just 6 days ago so I am practically a noob.
Do you feel like you are looking at your own wallet?
This is my wallet and as you can see, I have only 0.505 STEEM in my Steem Power.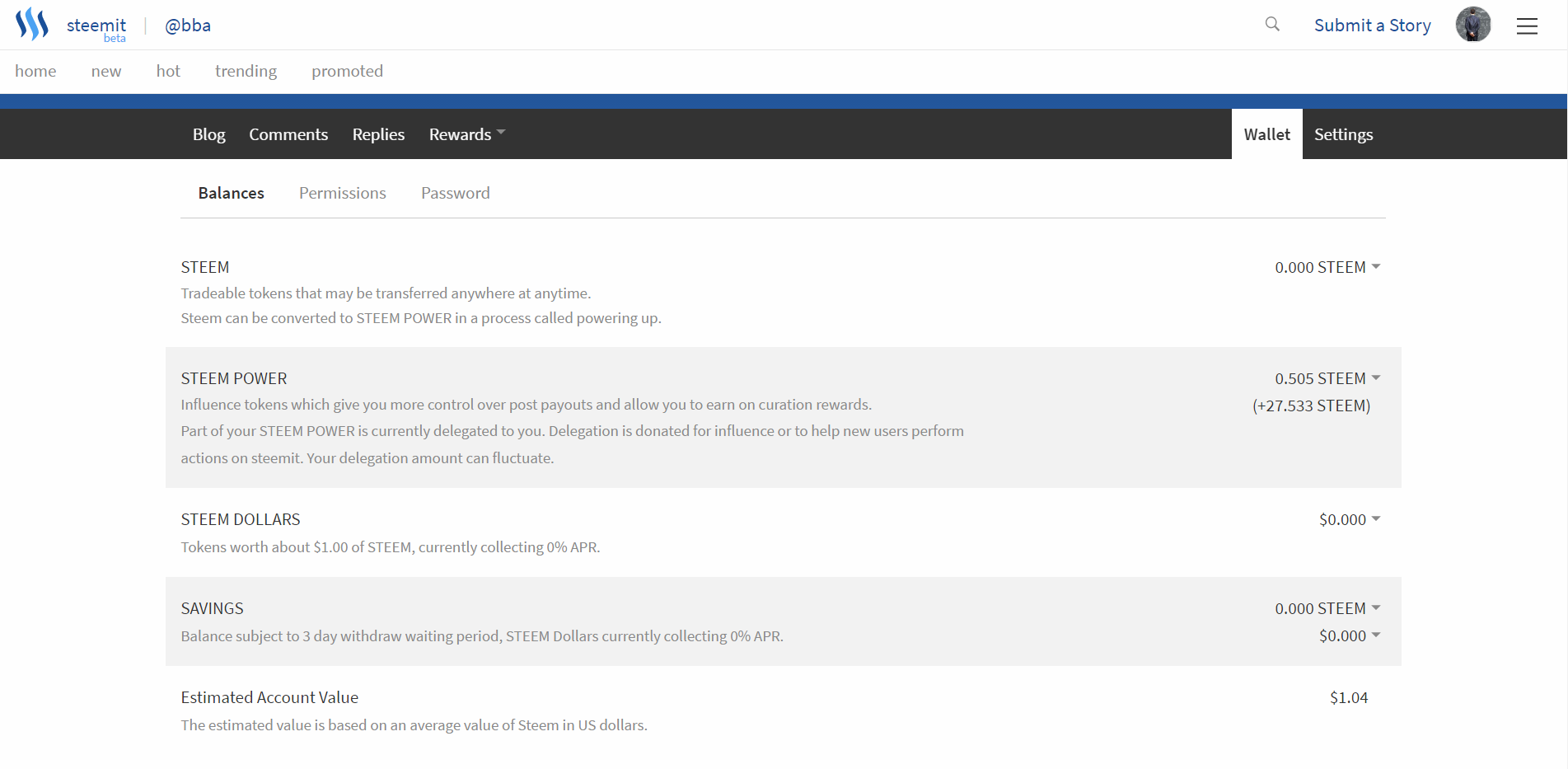 I believe I started with 0.5 STEEM by default and then I received a donation of 0.005 STEEM from @kid4life (thank you for your generosity). In the Steemian world, people with this little Steem Power are called minnows.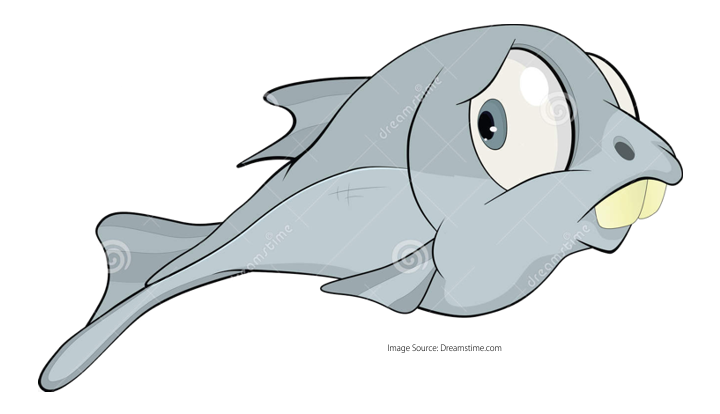 Yup, this is me! I look big, don't I?
Whereas those who own an abundant Steem Power are called whales. I believe you need to have at least 5,000 STEEM in your Steem Power to be considered as one.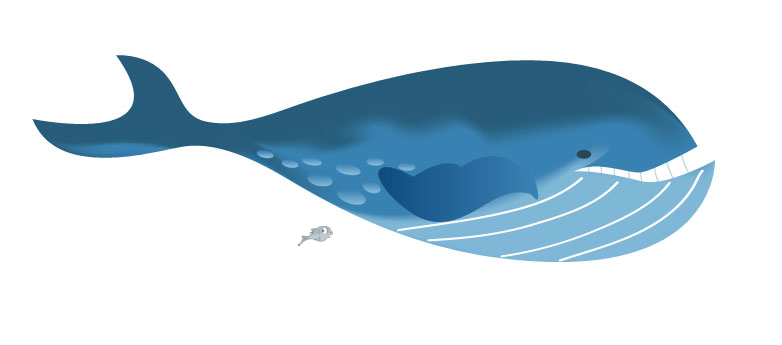 This is me again posing with a whale.
I have not bought and added any additional STEEM into my Steem Power because I want to truly experience the life and struggles of a minnow in this vast blue ocean. I want to see how long it takes - or if it's even possible - for a tiny minnow like me to turn itself into a whale with absolutely no shortcuts. This means I will be limited to using only my potential Steem earnings which includes my author rewards, curation rewards and any donation that I may receive to boost my Steem Power throughout the entire experiment.
Now that I have a goal, I believe it would do me good if put in a time limit. Now I don't want to set it too long because that would only render the experiment pointless to everyone. Setting it too short, on the other hand, would make me focus too much on the time instead of strategizing my next steps and transforming priorities into plans. After giving it some serious thought, I think one year from today should be reasonable enough. During this period, I will post weekly updates to share my experience and wallet status.
This may or may not work but who knows, right? Nothing is impossible. If it does, then it could serve as a great example to the minnows for generations to come.
What have I learned so far?
Well, the results I got from my first week are very encouraging. I have made 7 postings and gained 34 followers to date. I posted my first introductory post six days ago. It got me 7 votes, 3 thoughtful comments and $0.06 Steem dollars, and for that I am very grateful.
My lowest paid post was $0.00, an amount which I am sure many of you can relate. My highest paid post was $9.80 at first but then its value kept dropping and right now it sits on $8.60. As for my curation rewards, I have not claimed even once so I don't know how much I have earned yet. I should have my full first week earnings by next week so I will include that in my next update.
Not sure if it's just me but I come to realize that if I set my post rewards to "Power Up 100%", then it would get less votes and value. On the safe side, I am setting this one to "Default (50% / 50%)" but any Steem dollars I earn will go into my Steem Power.
Follow, Upvote and Resteem
Until next week, good luck to every minnow out there! Just know that you are not alone... and please follow, upvote and resteem this post. Thank you!
Must-Read for Minnows
Here are some posts that I find value in reading as a minnow. They explain how the Steem ecosystem works and how a minnow can maximize their curation rewards.
About Me
My name is Bieber. I am a self-taught crypto trader and I make technical analysis reports for free on Steemit. You can sift through my past postings here.