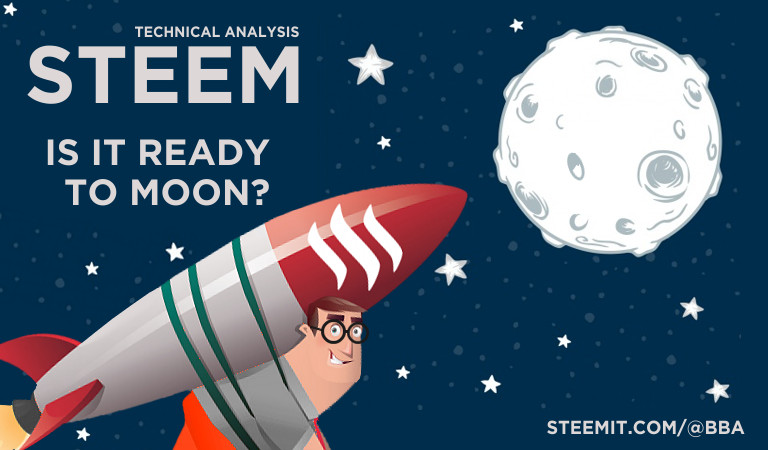 The big question that everybody is asking, "Is STEEM ready to moon?"
Hello and welcome to another Bieber Analytics (BBA) trade, exclusively on Steemit!
My name is Bieber. Today I am going to share with all of you another gem in the rough that I am banking on, STEEM -- that's right!
I love Steem. I love Steemit. I love Steemians! I love this community! You guys are the backbone that makes Steemit awesome with your awesome content because you are all AWESOME!
Guys, we are onboard an unstoppable train here. No, even better! A gravity-defying rocket that that is revolutionizing the entire social media universe using the blockchain technology.
Steemit will undoubtedly be the best social media platform there is and we, Steemians, will be the pioneers that made it all possible. Now, I can't tell you exactly when that is going to happen. What I can tell you is how high STEEM, the cryptocurrency, is going to get in the next few months.
STEEM - Is it a good investment?
Do you trade Steem? Well, your answer matters not because after you see this chart, you will want to trade Steem!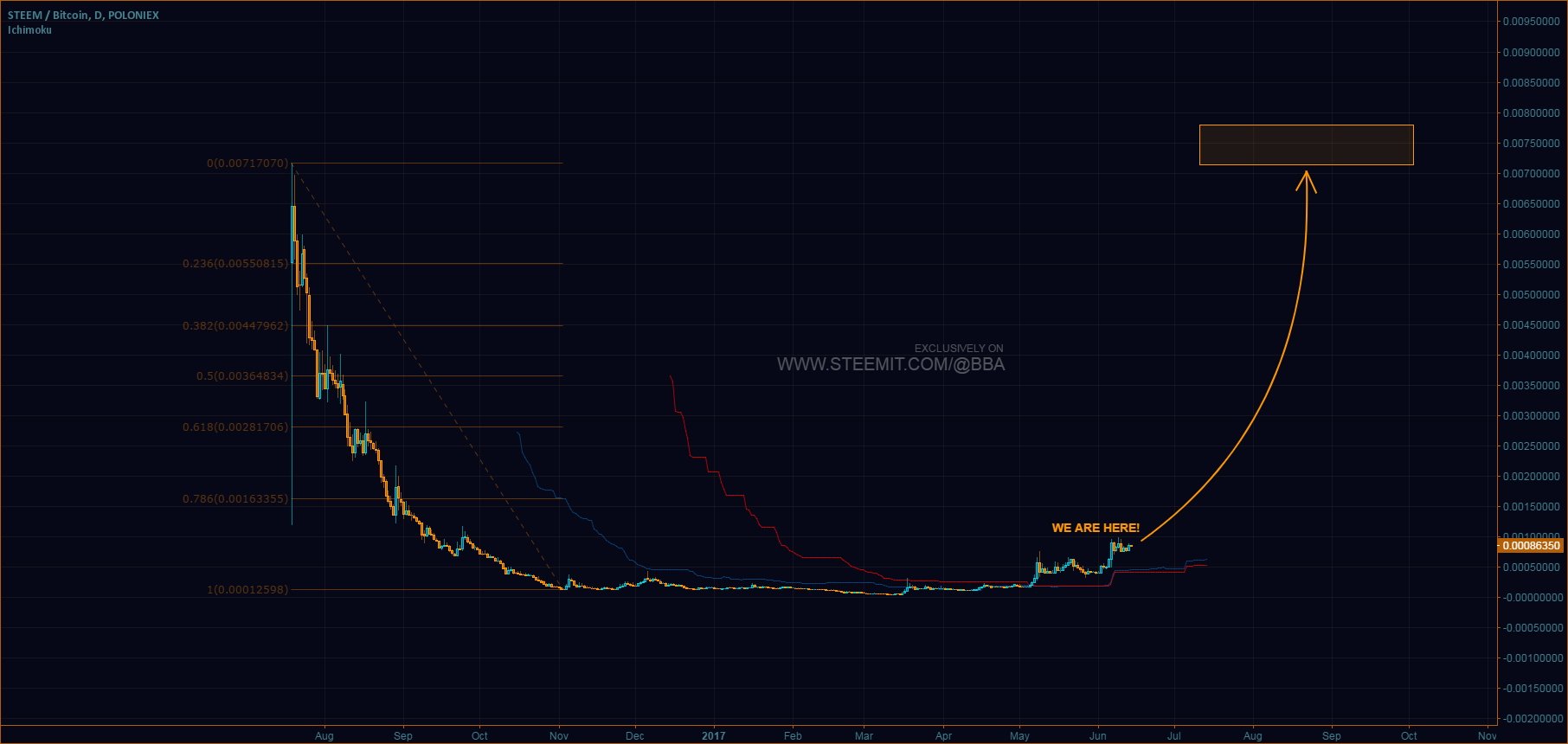 What we are seeing here is a long-term daily chart of Steem. Do you see the forming U-curve pattern?
In trading, this kind of chart pattern is called the Cup and Handle. This is a very common pattern found in the crypto market. Bitcoin has gone through the cup and handle pattern a few months back and look at how much it is worth today. Ethereum Classic has gone through that just last month. It was trading at $1.60 before and now it is almost $20. Litecoin has gone through it, TWICE! Heck, almost all every crypto in the market has gone through the Cup and Handle pattern, except for Steem.
But wait! Don't sell off your Steem yet as there is hope. Now if you look at that chart again, you will see that Steem is actually doing it. Yes, we are now riding the bottom of the cup and handle pattern that is slowly curving up. When we reach the top by end of this year (hopefully), Steem will be tenfold (10 times) its value today. This means that if you hold on to your Steem dollars for the next six months, you are going to be tenfold richer. How's that for an investment?
It's awesome, right? What's cruel is that every experienced trader knows about it but they just keep quiet. Why? Because they want Steem to stay low for as long as possible so they could save up and buy more of it from Steemians who cash out their Steem dollars at dirt cheap price. It's true! You heard it right and it isn't fair. We, Steemians, deserve so much more from our hard work! So spread the word, my fellow Steemians! Let's all spend like kings and queens on our next Christmas!
What's on the table if I can't wait that long?
This next chart that I am going to show you is in a much shorter time frame. This is for people who want to selloff their Steem over the next few days at an optimal price for whatever reasons. For me, I am definitely going to hold on to my Steem and ride through this storm for maximum gains.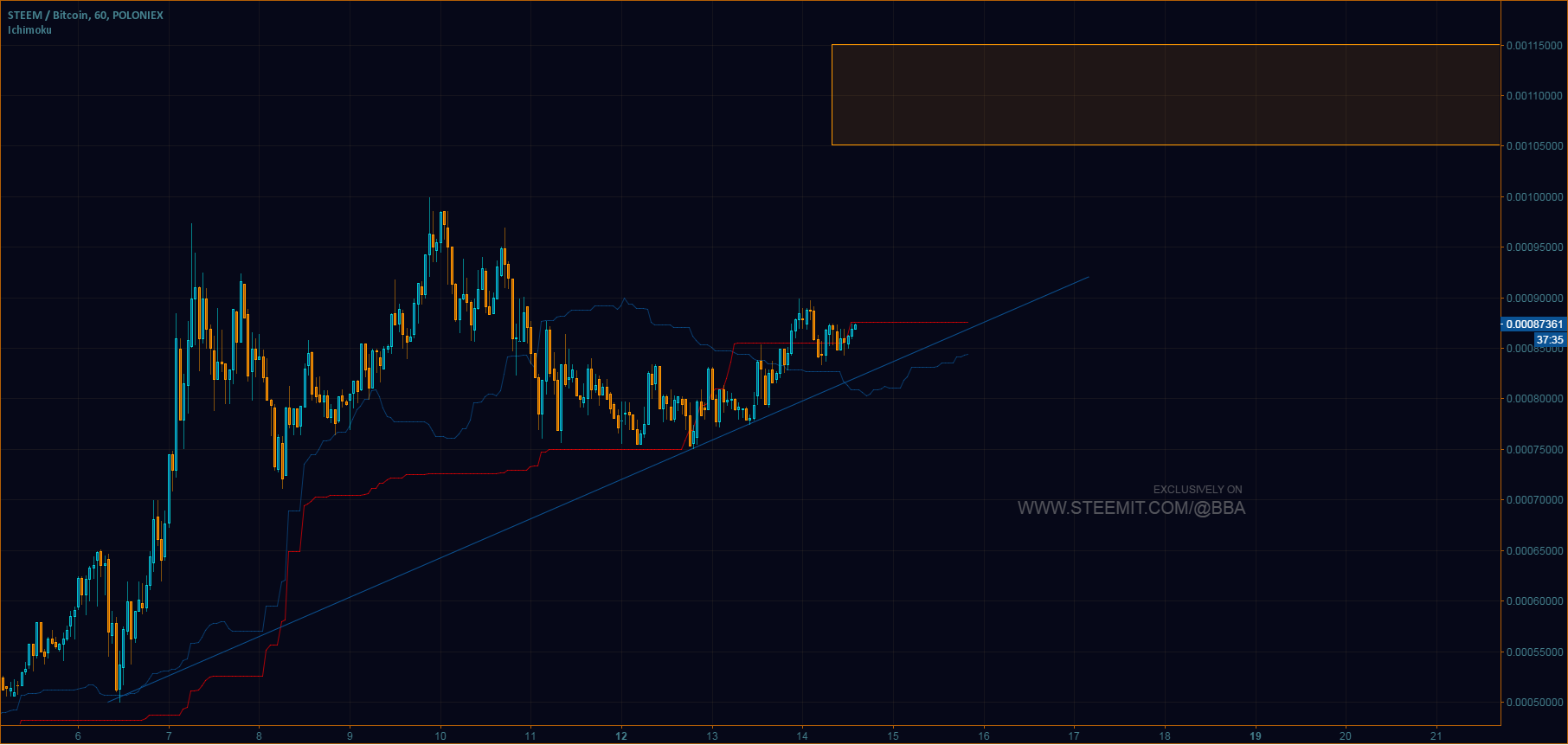 In this hourly chart, we can see that price is struggling to push through a very strong resistance area where the sellers are, around 87 (or 0.00087) as indicated by the red line. If it breaks above this area, we can expect a steady uptrend moving towards our targeted exit area (the yellow box).
On the downside, price will likely retest the lower support area around 66.
Targeted Entry Area : None
Targeted Exit Area : 105 - 115
Stop Loss : None
I hope you find my trade informational. Thank you and good luck!
Disclaimer: Please always do your own due diligence, and consult your financial advisor. My trades are solely intended for personal use. I never provide any actual trading recommendations. Trading remains at your own risk. Never invest unless you can afford to lose your entire investment.