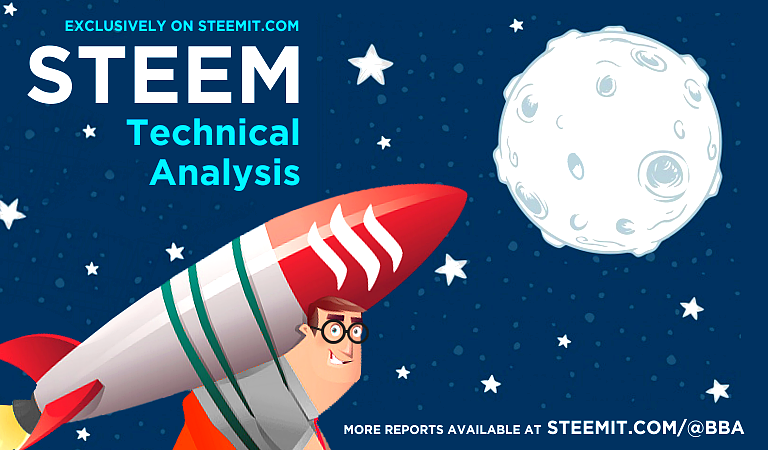 Hello everybody and welcome to Bieber Analytics!
My name is Bieber and today I will be doing another round of technical analysis on STEEM!
Before I start, I want you guys to know that I spoke with a few Steemians yesterday and they said that I should do my Steem Technical Analysis Report on a daily basis and stick with it.
Do you think it's a good or bad idea? Should I just do Steem and forget about the rest?
Pfft, who needs Bitcoin when you got Steem!
Lol... come on, share your thoughts with me. I wanna know what you want.
What's Up With Steem?
Bieber said it's gonna moon last week but I'm still sittin' on dirt here!
So why isn't Steem mooning? Let's look at the chart first.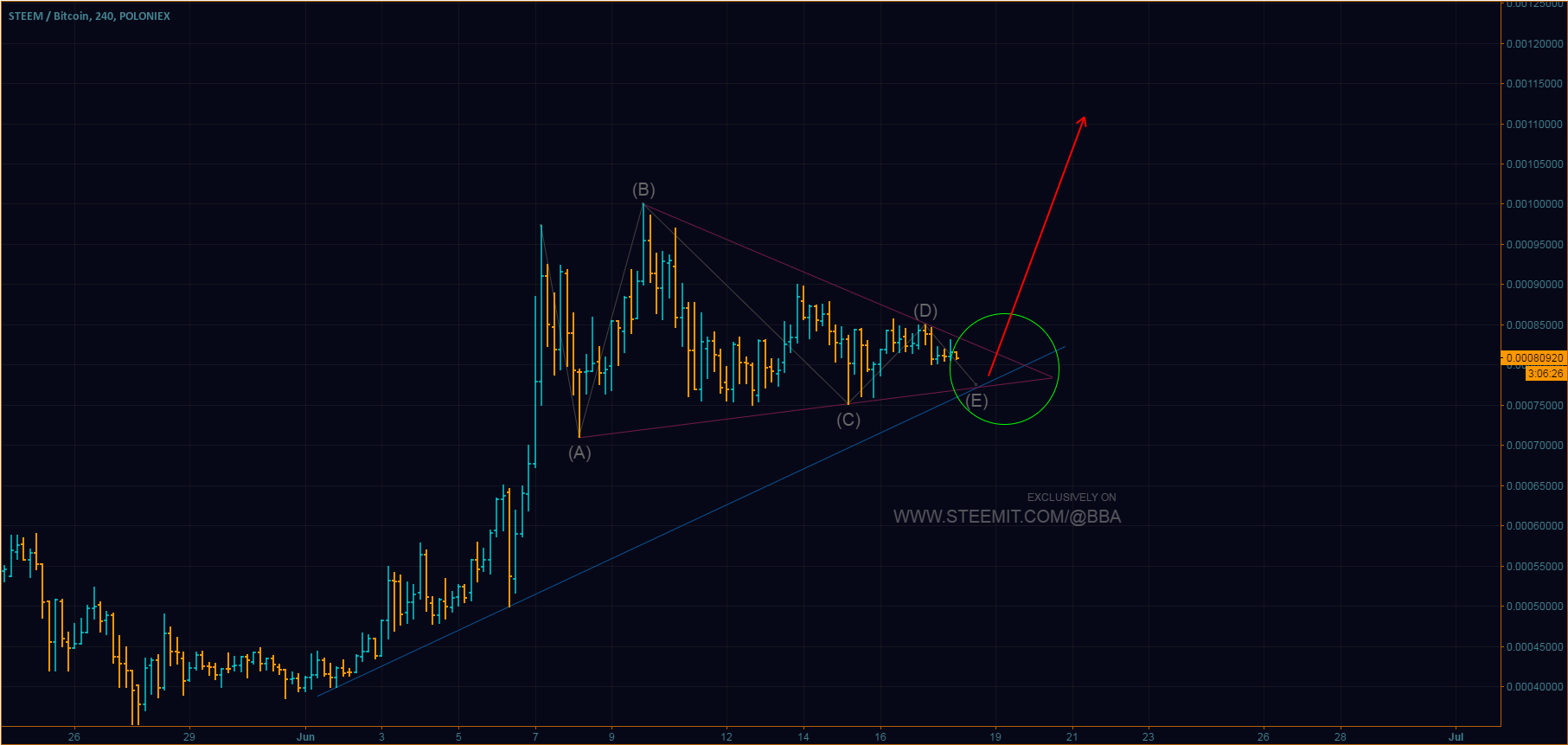 See the purple lines that form a triangle? That's actually a consolidation pattern. It appears that Steem has been busy consolidating over the past week and it's a good thing! Why? Because what comes after a consolidation is a bullish trend.
From the chart, we can see that so far, price has touched 4 out of 5 points in the triangle - A, B, C and D. My guess is when it touches the fifth point, E, that's when the price is gonna shoot up! That's right, we are going to the MOON!
This concludes my analysis for today and I hope you enjoyed it. If you guys want me to do another tomorrow, be sure to voice your opinions down below.
And please... FOLLOW, UPVOTE and RESTEEM!
Your support is what keeps me coming back here! Thank you and I love you guys!
Disclaimer: Please always do your own due diligence, and consult your financial advisor. My trades are solely intended for personal use. I never provide any actual trading recommendations. Trading remains at your own risk. Never invest unless you can afford to lose your entire investment.