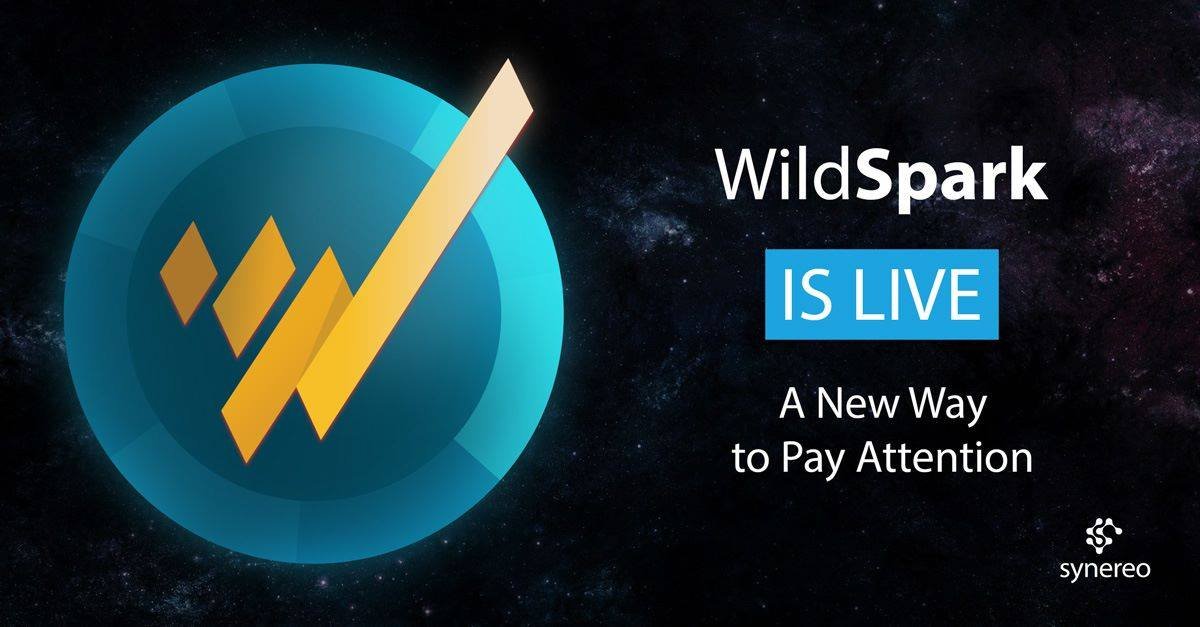 The Year 2017 has seen Blockchain technology threaten to overcome major industries including finance, communication and social media.
Social media alone has seen the several high profile decentralization projects including:
Steemit
Kik Messenger
Akasha
Lisk 
Synereo is a Blockchain-based social media development platform and they have announced plans to release WildSpark, a social media platform which works similar to Steemit!
Users on WildSpark will create content and get rewarded when viewers upvote their content, discover and curating new content and also probably by commenting.
The native currency of Wild Spark is AMP.
Steemit verses Wild Spark
Unlike Steemit however, the curating system of curating system of WildPsark is more like an affiliate system where a users who upvotes a content gets to receive their own unique link to that content.
Users then promote the content using their affiliate link to the content and in turn they receive rewards for all users who visit the content through their affiliate link and upvote it.
Currently WildSpark is in development but will be released soon this year, however you can demand early access by vising the Wild Spark website.
Steemit Killer?
Believe it or not, WildSpark could become a Steemit killer. Here are some good points to consider:
Wild Spark is targeted to independent journalists, artists and bloggers, something which seem missing on Steemit. Steemit just seem to be an alt-social media platform for cyberpunks and get rich quick dreamers.
Synereo has a taste for beautiful and responsive interfaces meaning the interface of WildSpark would be better than that of Steemit in terms of design and accessibility of functions. Average users will be drawn to the intuitive and beautiful of Wild Spark than Steemit, whose interface seems too classic for modern social media.
Wild Spark could support more features such as direct user messaging, audio and video calls, emojis as well as beautiful and customized user profiles - features which are absent on Steemit.
Steemit lacks management and often relies on the voluntary efforts of members to manage it. Products such as @SteemitBoard, @Smackdown.kitty, @screename, @bestof and @cheetah are all initiatives of voluntary Steemians.
Wild Spark's business appeal could attract investors and top executives to make it become a full fledged mainstream social media, giving it a more professional structure than the casually voluntary development structure of Steemit.
Steemit is becoming too difficult for newbies/minnows and Steem Power has ensured that only whales win, whereas on Wild Spark everyone will have equal opportunity to make it.
Wild Spark could have a better marketing campaign than Steemit, which has absolutely no marketing campaign.
There seem to be no support for self upvoting on WildSpark, meaning users focus more on upvoting the contents of others as compared to the selfish culture of self upvoting on Steemit!
Important questions to ask:
What do you think of Synereo's WildSpark initiative?
Is Wild Spark merely a clone of Steemit or a real thing?
Will Wild Spark take away users from Steemit and therefore is a threat to Steemit?
Has Steemit Inc. been too pragmatic in managing Steemit?
Is it time for Steemit Inc. to take a more proactive approach at developing and promoting Steemit?
Let us know of your opinions by commenting below. Follow @BlockRush for updates on WildSpark, Steemit and other exciting Blockchain projects!
Follow @BlockRush for more #Blockchain news and reports!
Recommended post: "Blockchain too slow for banks"- Ripple!?
Do not forget to upvote and resteem this post if you found it helpful so other can find it. If you have any opinions about this article, please let us know by commenting below.