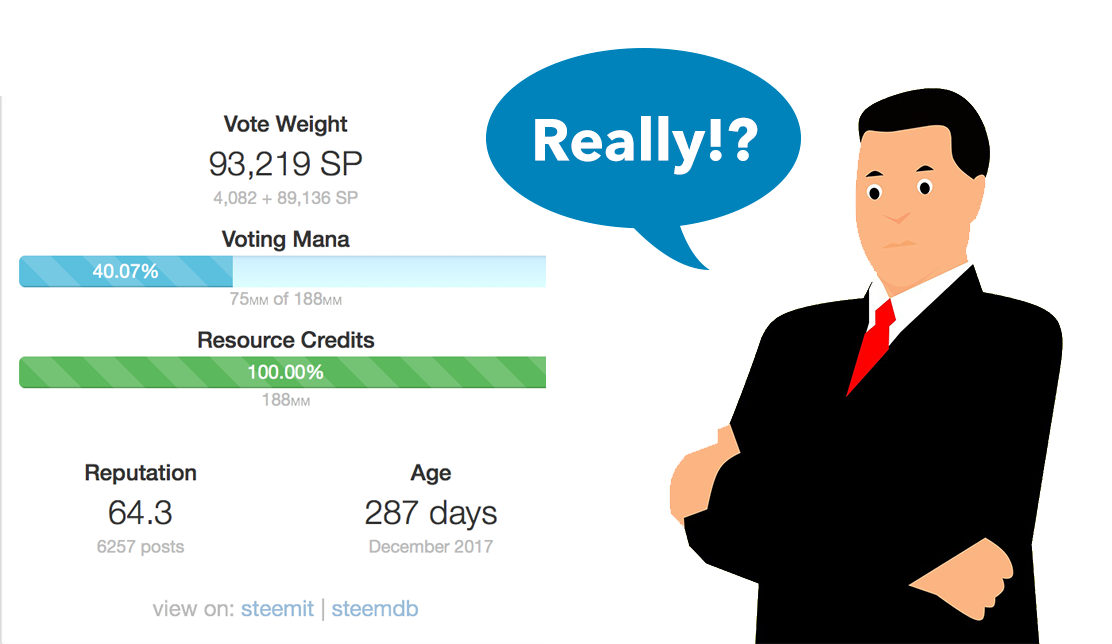 The BrandonFrye Upvote Bot is Down... Momentarily
As you guys probably know by now, when HardFork 20 was launched it took into account past upvotes and other transactions on our accounts. This shouldn't have happened... but it did. And since it did, most of us are now waiting on our accounts to recharge.
My Resource Credits are now up to 100%, but I'm still waiting on my Voting Power to go up to 100% before I can disable maintenance mode for my upvote bot. Those who submit bids (in the meantime) will have those bids immediately refunded with a message that says, "Upvote Bot is Currently Disabled".
Keep an eye on www.SteemBotTracker.com as I will re-enable my bot there as soon as my account has fully recovered. But it needs to hit 100% voting power first. This could take a few days, depending on how quickly the RC system equalizes (or my account replenishes). Btw, this has affected everyone.. including whales. Don't believe those out there saying that Steemit is only for the whales. We all have been impacted by this botched launch. Just give it some time to work itself out, that's really all we can do at this point.
---
PS - Yes, I love this blockchain and I love this platform. But I refuse to be one of those witnesses who only congratulates Steem Inc. for the jobs well done. We need to hold them (and ourselves) accountable when mistakes are made, and better yet, learn from those mistakes. Things are taking place (on a witness level) to ensure this never happens again. I think it goes without saying, but testing is a MUST for future releases of the blockchain.