Just made a little Bender doing some little Workout :)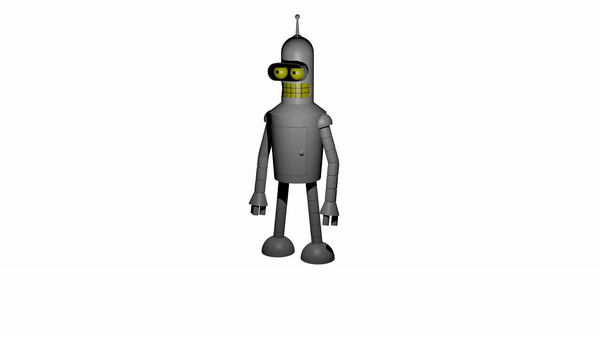 I used Blender to create him. It was part of my assignment on college. To modell and animate him i needed about 10 hours. Pretty rough if you consider that you need FAR more to make even a few minute long short film.
My Prof. once told me that he met some students on an expo who really thought they would pull off a feature length movie in about a year with only a few people and no money needed.
I guess their problem wasn't even that they were naive and overly optimistic, but that they didn't thought through the whole act to see how much effort is roughly needed.
Especially in projects it is always a necessity to plan out every step you have to do. Always ask yourself:
"In how many steps can I break this down?"
"How many people do I need per task?"
"Do I have enough buffer if something goes wrong?"
These principles can also be applied into your daily life. It helps with managing many things at once and can prevent procrastination. I currently use these to plan my learn shedule for my exam. I planned out precisely how much time i spent per topic. I don't study long only around an hour or more per day. So far it helped me very much.
Anyway I didn't want this to go so long. Tell me what methods do you have, to be more efficient. I am very curious about what your response.
Thanks for reading I wish you a nice day.
I would really appreciate an upvote and if you have any questions or you have some feedback, feel free to leave a comment.
Brian