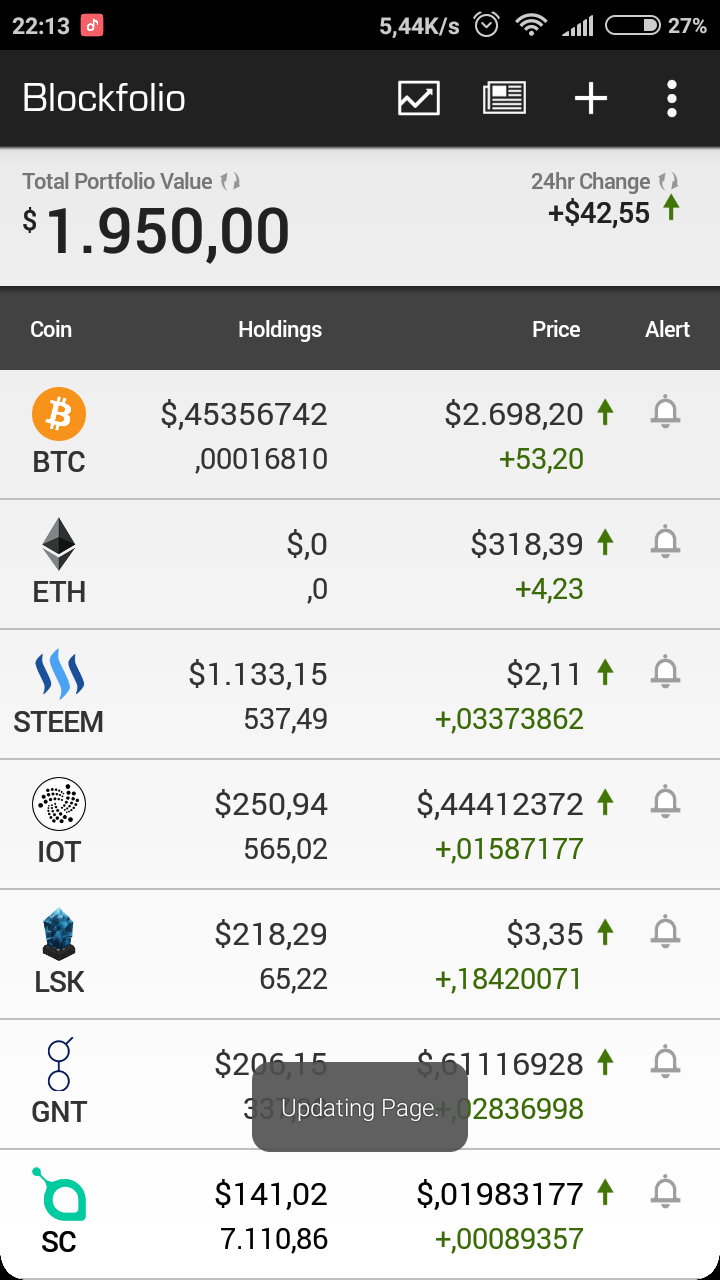 What a time to be alive
We the people have far more control than we think.We communicate with our mouths, actions and our wallet. One voice is silent, but together they can be heard from everwhere. It is our contribution what keeps us all together.
Author unknown
Today I want to make just a little post about something that keeps me awake all day long.
It's now exactly one month since I started with steemit and my intrest in Altcoins. With every day it keeps getting better and better. It's just so fascinating seeing all those great startups doing their best to push their product.
And some of them are so awesome that I had to contribute to them, in some way or another. I already made a post about two of my favorites; Sia and Golem.
Since then a few weeks have past and now I have invested exactly 1000$ in several Altcoins.
But this is the part i didn't expect. In just a month my investment has almost doubled. I thought that it would rise, but definitely not at this rate.
I cannot wait to see how much this will rise up in the future.
And aside from that i cannot wait to find other great projects, that are worth investing on.
Anyway do you invest in something besides steem? ;)
If so please tell me down in the comments. I would really like to know your stories.
If you liked this post, please leave an upvote,leave some feedback and subscribe for more content.
Brian