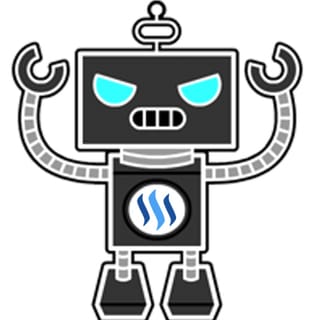 Bots are artificial, and non organic
Today I stumbled upon a post talking about how they were being scammed by a bot account. The post included which bots could still be used safely. I proceeded to read the comments and there were people thanking this person, but also confirming that those bots were legit to use.
The votes received by these bots, are just that.. meaningless votes. When I create original content and put time into my posts, I want to see votes and receive gratification from people who actually read, enjoyed, and upvoted my post for what it is.
I want organic upvotes from people who truly appreciate my content.
To all the new people
I totally get why you would want to use bots. Starting out on Steemit can be tough.
It can be hard to get eyes on your content, and even harder to get curated... But I promise, you will earn more, and have more satisfaction posting original content and earning organic upvotes. The alternative is paying for votes that you may or may not even receive.
You have to remember good things take time. Put in the time and effort and you will be rewarded.
Building Something Great


By earning upvotes this way, and engaging people reading your content, you will build a community that will come back to you post after post. Building a community around you can be one of the most rewarding things you can do - both financially and from the support they will give.
Some tips on building a community:
If someone comments, write back a genuine reply
Write genuine comments on posts you like and upvote
Follow people you like, and then tell them how much you like their content
Post quality content everyday
You can see a trend here, you must always be engaging people!
Steemit is a platform unlike any other. There is something different going on here, and it really is beautiful. I never expected this platform to be so likeable.
I found inspiration for this post from @surpassinggoogle , the way he supports and gives back to the community is unreal.
Let's build a community together.
If you like this content make sure to upvote, resteem, and follow me!
Have a great day, and Steem on.