I don't know about you but I'm here to make money. Plain and simple.
When I first came here and saw the dollar signs at the bottom of the posts, I knew I was in the right place. I was in content creator heaven. Not only can I have eyeballs on my content but I can also make the money back from promoting the posts.
I can also make a profit from the money I spent on promotion. I make 18% from the SBD I spend on minnowbooster. That's not something to laugh at. I spend 100 SBD on minnowbooster and make 118 SBD/SP the next week. If we do a little math (18 x $4 = 72 USD), that's a decent return for my investment of both time and money.
By paying to promote my posts, I also get access to the hot or trending pages and this attracts more views. Those views result in more upvotes (more money), more followers (more money eventually), and more reblogs (also, more money). Caveat emptor: you have to post useful or at least entertaining content to make this work. Otherwise you might get flagged to oblivion.
As a bonus, whatever I create stays on the blockchain forever. Unlike squidoo, your content will be there forever. Even if steemit ceases to exist, your content will still be there and you'll still be able to access them with a little technical know-how.
Best. Platform. Ever.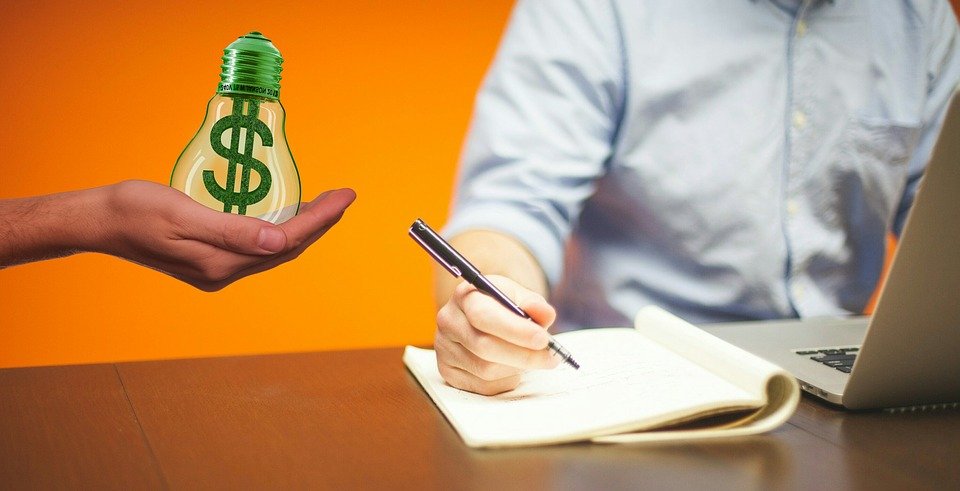 Nothing's Wrong with Wanting to Make Money
What do all steemians have in common? It doesn't matter if you're a whale, an orca, a dolphin, a minnow or a plankton like me. We all want to make money. We just have different ways of going around it.
If you're a big player, you'll want to make the biggest return on your SP with minimum effort. That's why you'll see a lot of whales delegating to upvote bots. Some self-upvote without remorse.
If you're someone with some extra money to invest, you'll probably do what I'm doing and pay for the bots to promote your posts and make money while doing so.
But what if you don't have money to invest? You post as many comments as you can on the highest pay-out posts you can.
I'm not judging. We all try to make most of what's available to us.
We Can't Change People by Telling Them to Change
Show. Don't tell.
No amount of convincing will ever change the mind of people. The more you tell them they're wrong, the more they'll be more convinced that they are right. It's human nature.
A more powerful way of influencing people is by being an example. I'm trying to convince steemians to create quality content and promote them using minnowbooster to make money. And I do just that.
I don't spend time trying to flag every bad content I see. Because I know it's impossible to do.
"I went down by a different staircase, and I saw another "Fuck you" on the wall. I tried to rub it off with my hand again, but this one was scratched on, with a knife or something. It wouldn't come off. It's hopeless, anyway. If you had a million years to do it in, you couldn't rub out even half the "Fuck you" signs in the world. It's impossible."
– Holden Caulfield, The Catcher in the Rye
Instead, I try to focus my energy on creating something useful or at least entertaining. Here's what the Blue Paper has to say about the content we should be creating:
"The users who produce content are adding value to the network by creating material that will drive new users to the platform, as well as keep the existing users engaged and entertained. This aids in distributing the currency to a wider set of users and increases the network effect. The users that take time to evaluate and vote on content are playing an important role in distributing the currency to the users who are adding the most value."
Two things to remember when writing content:
Content should drive new users to the platform
Existing users must be engaged and entertained
I'm sure bickering is entertaining for some people. But I doubt if it will drive new users to the platform.
If a thing's worth doing, it's worth doing well.
We've established that we all here want to make money and we all have different ways of doing it. That doesn't mean it's okay to do it badly. Whatever 'it' means for you.
For Minnows
If you're a minnow with no resources, the best way to make money is by commenting on posts. How do you do it the right way? First, comment only on posts you really care about and have something to add to. "Great post" simply won't cut it. Try to add value to the conversation or don't comment at all.
For Those with Money to Spend
Please don't post a few paragraphs and spend all your available SBD/SP on promoting them. That's not good for steemit and ultimately not good for you. Remember, your posts must drive new users to the platform or at least be engaging or entertaining.
For the Whales
Theoretically, whales will curate the best posts. They have the most to gain or lose if steemit succeeds or not. But if you have a couple million SP in your account, curating content must be the last thing on your mind.
Delegating to bots is okay. Just choose the ones that really try to make steemit better. Minnowbooster is the best as far as I'm concerned.
It also wouldn't hurt if you whales upvote good content now and then. Some of you already do and I commend you for doing that.
Honestly, I don't expect any of you to listen. That's okay. I'll just continue doing my business and do what I do the best that I can.