- A MERE FORK OR THE END OF THE ROAD FOR ME?
---
---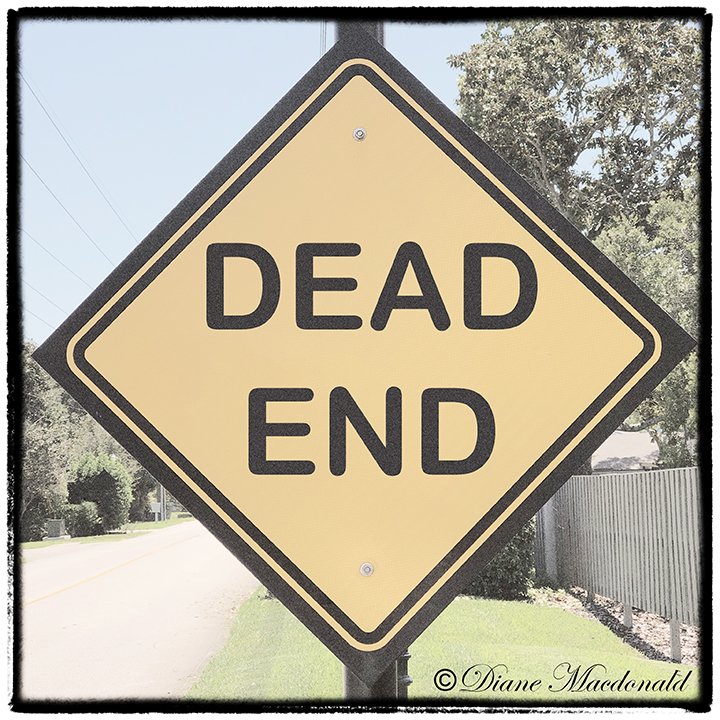 © Diane Macdonald - All Rights Reserved
---
---
Two things will be happening tomorrow (Tuesday) at around 11 am; a new camera and two lenses will be arriving on my doorstep from Canon via FedEx, and Hardfork 21 will occur here at Steemit!
On the last day of our trip to French Polynesia my trusty Canon 5D Mark II packed in for good, Canon deeming it not worth the cost of repair. I've had some good life out of that camera, so I can't complain. Normally I would have upgraded to a more recent version in the Canon 5D series, but now in my senior years I needed to consider something a bit more lightweight. I had considered going mirrorless, but wanted to take advantage of the lenses I already own, so opted for a cropped frame consumer grade camera (it's made of plastic), the 80D. It will take some getting used to the cropped frame again, but of course with different lenses you can get the exact same results as you can with a full-frame camera. I am not much of an equipment snob - although I did own a Hasselblad and also a Sinar 4x5 back when photography required technical as well as creative skills, so admit to having been a bit of a film camera snob - so I'm excited about its arrival on Tuesday at around 11am when FedEx is normally on our street.
Am I excited about Hardfork 21? Not so much!
Ten months ago I wrote my last post on Steemit, while I took a break for about eight months. I had put my heart and soul into Steemit by devoting far too much time here, neglecting to upload enough fresh imagery to my stock agencies and art sites which at least give me money in the bank every month. I had watched my Steemit "income" evaporate while earning only dollars and cents on my posts, which are created not with free imagery from Pixabay which is already post-processed, but from my own work which needs to be post-processed by me – mostly in Adobe Camera Raw, even for some of my iPhone shots! I was struggling to see more than a few cents or dollars for each post.
I needed time out, as other things were being neglected as I spent more time checking up on and posting in Steemit. I had vowed in the end to stay away indefinitely.
So what changed, and made me come back now? About two months ago after returning from French Polynesia, I found myself itching to write about my experiences, and after much deliberation decided I would give Steemit another try, but this time without getting caught up in all the competitions for this and that. This time I decided to write only travel posts, and that's what I have been doing. The posts I wrote couldn't just be conjured up in ten minutes or so with perfect imagery to match, so I took my time carefully writing and rewriting, and processing the images I needed. As a result,I have posted only 17 posts in this time – that's only an average of 2 posts a week.
Again, although I have uploaded a few images to my agencies and seen some licensing from some of them, the bulk of my time of necessity seems to be spent on trying to write quality Steemit posts. Don't get me wrong; I have really enjoyed the process of writing about my experiences here, and honestly would not have given a thought about anything except that today a post from @steemitblog about Hardfork 21 popped up almost right after @dswigle casually mentioned it in a comment too, and once more I have serious doubts about remaining on here for too much longer as a creator.
So, what changes am I talking about? The following is a quote from the above post:
Rewards
The rewards curve is changing. We expect posts that would make more than 20 STEEM under the old rules to earn more after the changes. Those posts that would have made less than 20 STEEM under the old rules will receive less after the changes.
Reward Split
Reward funding is being changed from the 75/25 split that currently exists, to a 50/50 split between author and curator. That means you will be rewarded significantly more for curating content after the fork.
Seriously? The rich will get richer and the poor will get poorer? I thought that Steemit was an equal opportunity place – in theory at least! We all know that posts with one inferior image and a couple of lines of text can make far more than a stellar quality piece of writing. It's either a case of paying a lot of bidbots, or the old adage of "It's not what you know but who you know" that brings success. Also, the whales have always been in charge here – not the creators of content.
I have been more than willing to ignore all that, because that is life. No one said lifewould ever be fair! But for posts earning less than $20 to earn even less after Tuesday goes beyond being unfair, because instead of following the blockchain's mantra of equal opportunity for all, it is following the ideal that the rich will get richer! And to add insult to injury, the author will not even be rewarded at 75% as in the past! So if you are more of a creator, than a "curator" (and that term is bandied about as if posts are really always "curated" with comments), then it is a Lose-Lose situation for conent creators!
So where does that leave me? I don't honestly know. Very disillusioned with Steemit, that's for sure! Who has been fighting for the creators? I just didn't think that I would see this happen!
Only one of my 17 posts from the last two months has earned over $20, and that was my first one back here after the 8 month break. The rest have languished with only dollars and cents to show for my work. This is not a grumble about that fact, and it is certainly not the fault of my true followers on Steemit, because their lack of Steem Power has rendered their Upvotes pretty useless.
Will I continue to post travel material? I have thousands of images from trips to Scotland, Iceland, Budapest, Bratislava, Czech Republic, Vienna, Fiji as well as French Polynesia to inspire posts for years to come, but I think my time will be better spent editing them for art sites and stock!
The jury is still out! But I doubt I will be rushing to make more posts on Steemit.
---
Photography is my source of income so if you like my work, please support me by checking out my my portfolio website on Adobe. There you will find links to all the places where my work is available as stock and art. You may purchase art prints and products through Zazzle, Redbubble and Fineartamerica by following the links there.
If you see something you would like to purchase in any of my posts, but can't find it anywhere on the stock or art sites, please let me know. Not everything has been uploaded there yet!
Thanks for reading!
---
Endnote: I wrote this post this morning, and at 11 am my new camera arrived a day early!