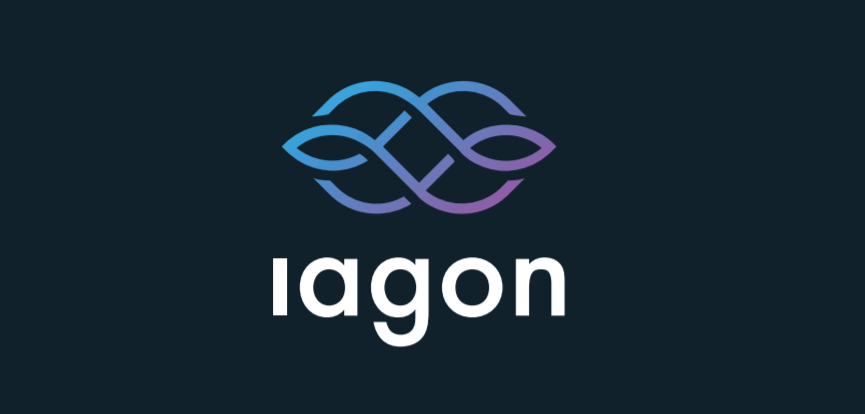 IAGON - decentralized storage platform for Blockchain
What is IAGON
Objective of the project
Platform Features
Platform functions
Details of ICO
Conclusion
To date, the main services that provide their own computing power are Google Cloud, IBM, AWS and Microsoft. They all use centralized and less secure storage. Since these services are the main ones on the market, they can set high prices because of the lack of any competition. Today we use a huge amount of data, and the question of their storage constantly arises. And recently in our life there are also such technologies as Big Data and artificial intelligence (AI), which mean the storage of large-scale data. The question of where to store them all, without worrying for safety, is the IAGON platform.
What is IAGON
IAGON is an open source platform for leveraging the storage and processing power of multiple computers with the help of a decentralized Blockchain network. IAGON allows you to store large data, repositories, and smaller files and perform complex computing processes. For example, those that are necessary for artificial intelligence and machine learning operations. The platform integrates blockchain, cryptographic and AI technologies into a user-friendly interface.
Objective of the project
The goal that IAGON sets itself is to make a real revolution in the existing cloud and web services market. The project will provide a comprehensive and fully decentralized grid of data storage and processing, join unused capacity on servers and personal computers, as well as to their own computing power. The team is confident that it can create
supercomputer, as well as a super data center, which will be able to compete with virtually any of the currently existing cloud giants.
Platform Features
A world with a computational grid that is stronger and more powerful than any other supercomputer can be beneficial for everyone. By joining the IAGON processing and storage platform, you do not have to worry about the loss or corruption of data integrity with Blockchain technology. Users are guaranteed that their data is fully secure. The approach applied to IAGON is unique in that the platform uses the machine learning algorithm to distribute the load across a decentralized network. So you can process, then encrypt or cheat the data passing through the system.
Platform functions
There are many options for using IAGON. The platform can securely store in centralized, clustered or decentralized networks, distribute the load on data processing through its network for data analytics and provide a secure solution through Blockchain's smart contracts.
Using IAGON, you can share resources from your computer, both with the help of processor power and storage. By sharing resources, you get IAGON tokens. Network participants can publish information about resources and free capacity, offering their services. Machine learning and AI algorithms will help to recommend prices to participating parties, classify them according to their price levels and provide continuity of services and access to all files.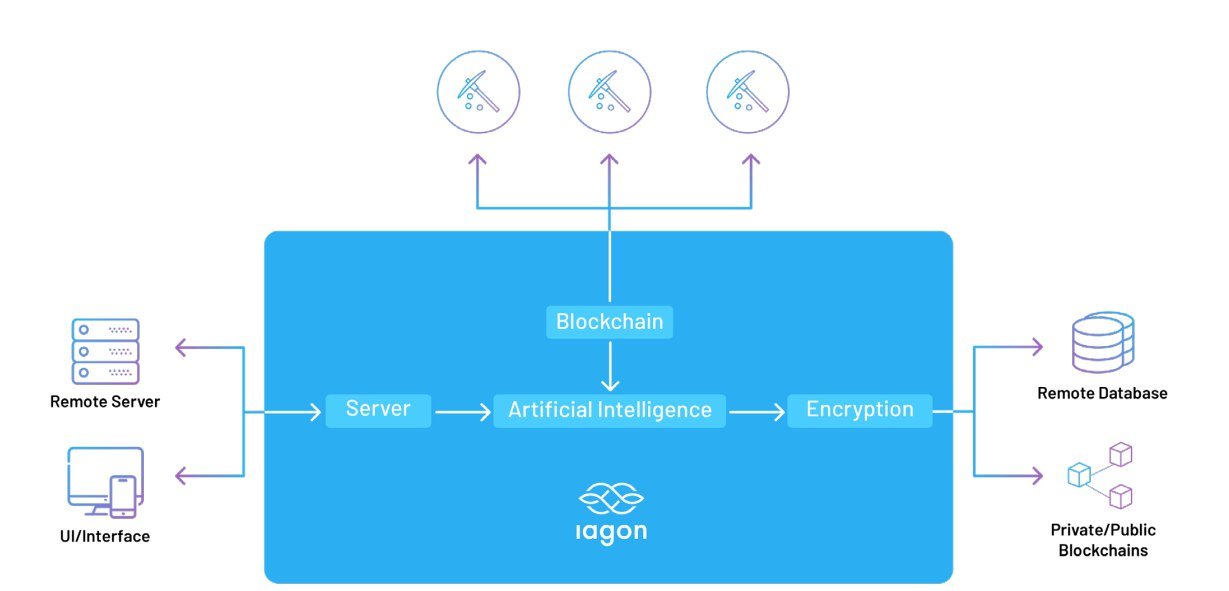 Details of ICO
Token: IAG Platform: Ethereum
ICO: May 12 and last for 30-60 days
Cost: 1 IAG = 0.12USD
Soft Cap: 30,000,000 USD
Hard cap: 77,000,000 USD
Owners of computers, servers and data centers that join the repository will receive tokens in return for their capabilities. Tokens IAG can be exchanged for money, accumulate them, convert into another currency or pay for such services. For each transaction, IAGON will charge a commission of 10%, and the remaining coins will be transferred to the miner.
Conclusion
IAGON demonstrates good potential, we will not be hampered by a platform that will dilute the market of this sphere, where now centralized resources with a lower level of protection and a higher price prevail. And, imagine the opportunity to make a profit by simply joining a massive computer network. IAGON will provide a fully automated platform for performing tasks of storing and processing users based on the capacities that are provided by the "miners". An interesting project, if it is possible to implement it as it is planned, then our life will become a little easier. Follow the development on the official website or in the social networks of the project.
More information can be found here:
My BitcoinTalk