This is a special day for me, thank you for being part of my life.
I never thought I would run a blog.
Everything started at the beginning of this year, when I took my family for a 100-day journey through Australia and New Zealand.
I decided to describe every day of this trip on Steemit. It was not easy but it succeeded!
This trip and writing posts on Steemit changed my life.
Thanks again! 🧡
*Special thanks to @jeksonjs He was my 500th!
---
~🌏~ If you have not seen posts from this trip, you will find links below:
Day 1 This is my new challenge. I travel with my family for # 100 days through Australia and New Zeland
Link
Day 2 Transfer at Qatar airport and flight to Melbourne (2-100)
Link
Day 3 Melbourne City. The first city in our a 100-day journey 💪 (3-100)
Link
Day 4 Australian Open 2018, National Gallery Of Victoria, Royal Botanic Gardens Melbourne (4-100)
Link
Day 5 Docks and beach in Melbourne 🏖️ (5-100)
Link
Day 6 My daughter's birthday, she ends one year today. 🎂🎈 We rest and continue to visit Melbourne
Link
Day 7 Royal Botanic Gardens and the Night Market - Melbourne Australia (7-100)
Link
Day8 Tips - how to travel cheaper 💰 and buy air tickets for bitcoins ₿ (8-100)
Link
Music from the streets of Melbourne 🎵
Link
Day 9 Australia Day - cars, picnic and more 🚩 🎉 (9-100)
Link
Australia Day 2018, Exhibition of old cars Melbourne.
Link
Day 10 Great Ocean Road 🚗 and the best ice creame ever 🍦, Victoria, Australia (10-100)
Link
Day 11 A city for people 👯 Melbourne 🏙️ 🤟
Link
Day 12 Goodbye Melbourne, Hello New Zealand! 👋
Link
Day 13 New Zeland Queenstown. First impressions. 😊
Link
Day 14 Milford Sound, Ontario 🚢⚓ and the most beautiful route in the world 🚗
Link
Day 15 Gunn's Camp 🔫 🏕️ Stops You Can't Miss on the Road to Milford Sound!!! ❤️ (15-100)
Link
Day 16 We're going back to Queenstown. Beautiful route, Manapouri and more.🚗 (16-100)
Link
Day 17 A beautiful new housing estate in Queenstown and a drone test 🏠 👪
Link
Day 18 Beautiful historic Arrowtown and Gold Rush 🌵 - NZ (18-100)
Link
Day 19 Cromwell and Alexandra Otago NZ 🍷 (19-100)
Link
Day 20 Qeenstown at the Wakatipu lake 🌲🌲🌲
Link
Day 21 One of the most spectacular road in NZ 🚗🌲🌞
Link
Day 22 Franz Josef Glacier ❄️🌤️
Link
Day 23 Christchurch - the largest city of the southern island NZ 🏙️ (23-100)
Link
Day 24 Beach in Christchurch - time to rest ⛅ 🏖️
Link
Day 25 Time to leave the beautiful southern island and go to Wellington, the capital city of NZ.
Link
Day 26 Beautiful Wellington, the city of contrasts
Link
Day 27 Exploring the Wellington, day two. Cable car and Botanic Garden 🚡 🌲 🌻 (27-100)
Link
Day 28 and 29 Road to Tongariro National Park and Napier City - NZ 🌴 🌴 🌴 ☀️
Link
Day 30 Tongariro National Park - Mt Ngauruhoe NZ ⛰️ 🌼 🌞(30-100)
Link
Day 31 We're going to Tauranga 🚗 - and we stop to see the Waterfall and original camping! 🌄⛺
Link
Day 32 Papamoa Beach! NZ 🏖️ 🌞 (32-100)
Link
Day 33 Tauranga and Mount Maunganui ⛵ ⛰️🌊
Link
Day 34 Maori at Te Puia and Pohutu Geyser! ⚔️ 🔥
Link
Day 35 Tauranga view and Kaiate Falls 🌊 🌲 NZ (35-100)
Link
Day 36 Rotoura and Whakarewarewa Forest NZ 🏘️ 🌲🌲(36-100)
Link
Day 37 Hobbiton Movie Set - Matamata! Wonderful day 🐏 🌲😍
Link
Day 38 Hells Gate. Relax in the volcanic mud! 🛀 🌶️ 🐸 ☀️
Link
Day 39 Thames town and Hot Water Beach 🌊 🏳️ 😊 (39-100)
Link
Day 40 Aucklend NZ 🏙️ 🗼☀️ 👹 (40-100)
Link
Day 41 Maungauika/North Head Historic Reserve and Cheltenham beach ⚔️ ☀️ 🏖️ 🌊
Link
Day 42 Aucklend - Parnell Village 🏘️ ⛅ NZ (42-100)
Link
Day 43 Auckland Botanic Gardens and last day in NZ - I'm really sad! 😐 🌲⛅
Link
Day 44 Port Douglas - Australia ✈️🐨🙂 (44-100)
Link
Day 45 Port Douglas - What can we do? 🏊‍♂️ 🌤️ 🏖️ (45-100)
Link
Day 46 Four Mile Beach and Port Douglas! 🌄⛱️
Link
Day 47 Port Douglas Four Mile Beach Day 2 and Beautiful Nature! 🌴 🌊
Link
Day 48 Cairns 🏙️ 🌨️
Link
Day 49 Swimming Pool, Day of rest - GoPro 🏊 🎥 (49-100)
Link
Day 50 Wildlife Habitat 🦆 🦎 🐨 day1 - Port Douglas (50-100)
Link
Day 51 Wildlife Habitat 🦆 🐊 Crocodile day2 - Port Douglas (51-100)
Link
Day 52 Palm Cove Australia 🌴🌴🌴🌊
Link
Day 53 Port Douglas Marina and Sunday Market 🛒⚓🍌
Link
Day 54 Cow Bay Beach and Rainforest 🌲🌴☀️⛴️ (54-100)
Link
#Day 55 Daintree Riverview 🛥️🐊🐍🌴 (55-100)
Link
Day 56 Great Barrier Reef | Australia's Great Natural Wonder 🐟🐠🐡🦈🐬🐙🦐🐢🚢
Link
Day 57 Kuranda Village - Skyrail Rainforest Cableway 🚠 and Scenic Railway 🚂!!! 😀
Link
Day 58 We leave Port Douglas and fly to Brisbane ✈️ 📌(58-100)
Link
Day 59 Brisbane ☘ St Patrick's Day 🍀💚🌈🍻
Link
Day 60 Brisbane - Skyscraper district 🏙️ ☀️ (60-100)
Link
Brisbane ☘ St Patrick's Day - Bagpipe
Link
Day 61 Brisbane at night 🌉 🌙 ⭐ (61-100)
Link
Day 62 The Wheel of Brisbane 🎡 🌞 🍕😊
Link
Day 63 City Botanic Gardens Brisbane 🌳 🌲 🌴 🦎 🦆 (63-100)
Link
Day64 Queensland Museum and Gallery of Modern Artn 🎨 🖼️ 🏛️
Link
Day 65 Area around Chinatown Brisbane ⛩️ 🥗 🌼 (65-100)
Link
Day 66 A day of lazing - Streets Beach and South Bank Parklands - Brisbane Australia😀 🏖️ 🌊 (66-100)
Link
Day 67 Rio Rhythmics Carnaval Parade and Party - Brisbane 💃🏻 👯‍♀️ 🎈🎉 (67-100)
Link
Rio Rhythmics Carnaval Parade and Party! - dtube - Brisbane Australia!
Link
Day 68 We're going to the Gold Coast 💛🏄‍♂️☀️
Link
Day 69 Wild beach near the Gold Coast Australia🌊 ⛱️ (69-100)
Link
Day 70 Kingscliff Beach - Gold Coast! ☀️ 😍 🌊 (70-100)
Link
Day 71 Palm Beach Australia 🌦️ 🧒 🏄 (71-100)
Link
Day 72 South Port - Broadwater Parklands Australia 🏞️ ☀️ 🚴 ⚽(72-100)
Link
Day 73 Kingscliff Beach. ☀️ 🏄‍♂️ 🌊🌴 A day of swimming, sunbathing and playing with large waves!
Link
Farmers Market Gold Coast Australia
Link
Day 74 How Australians live 🏠 ☀️ 😊, walk around and Easter breakfast! 🥚 🐣 🐑 🏡 (74-100)
Link
Day 75 Walk along a dirt road 👪 🌳 🌲 🌤️ (75-100)
Link
Day 76 Border Ranges National Park Australia 🌴 🌲 🌳 🥀
Link
Day 77 The Gold Coast 2018 Commonwealth Games 🏉 🏃 💃 🌤️
Link
Day 78 Byron Bay City 🏡 & Farmers Market 🍉 🍌 🥝 & WallArt 🎨
Link
Day 79 Byron Bay beach Australia 🏄 🌊 🌅
Link
Day 80 A visit to a local farm and long rest on a hammock 🧘‍♂️🍇 🍈 🍉 🍊 🍋 🍌
Link
Day 81 Kingskliff Beach ☀️ 🏄 🌊
Link
Day 82 Sea World 🦈 🐟 🐠 🐡 (82-100)
Link
Day 83 Warner Bros. Movie World - Gold Coast - Australia 🎥 ⭐🎬 😍 (83-100)
Link
Day 84 Red Rattlers Gallery & Organic Farm and more - Gold Coast Australia! ♨️ 🚂 🍊 🍍
Link
Day 85 Tropical Fruit World! 🍈 🍉🍊 🍋 🍌 🍍 🍑 🥝 🥥 🥑
Link
Day 86 Wet & Wild Gold Coast Australia 🌊 ☀️ 😍
Link
Day 87 Crystal Castle - biggest and most beautiful crystals in the world! 🔮 🧙🏻 ☀️
Link
Day 88 🐖 The Farm! 🚜 - Byron Bay - Australia 🌾 ☀️
Link
Day 89 Bondi Beach Sydney! ☀️ 🌊 🏖️
Link
Day 90 walk around Sydney 🚶🏻😎 🏛️
Link
Day 91 Sydney walks 🚶🏽 ☀️ 🏙️ 🖼️
Link
Day 92 Mahon Pool and more! 🏊 👙 🌤️
Link
Day 93 Blue Mountains ⛰️ 🚠 🌲 🚞
Link
Day 94 Paddy's Markets Flemington 🍆 🥕 🍅 🥒 Sydney 🐨
Link
Day 95 Sydney walk 🚶 🗺️ 📌
Link
Day 96 Harbour Bridge 🌉🎢 and Luna Park 😀 - Sydney!
Link
Day 97 Australian Museum - Sydney 🏛️ 🦕 🦅 💀
Link
Day 98 Anzac Day Sydney and more! ⚔️ 🛡️ 🏛️
Link
Day 99 Sydney Zoo 🐯 🐘 🐢
Link
Day 100 We're coming back home! 📯 💯💯💯 🎈
Link
Bonus Day 😍 👨‍👩‍👦
Link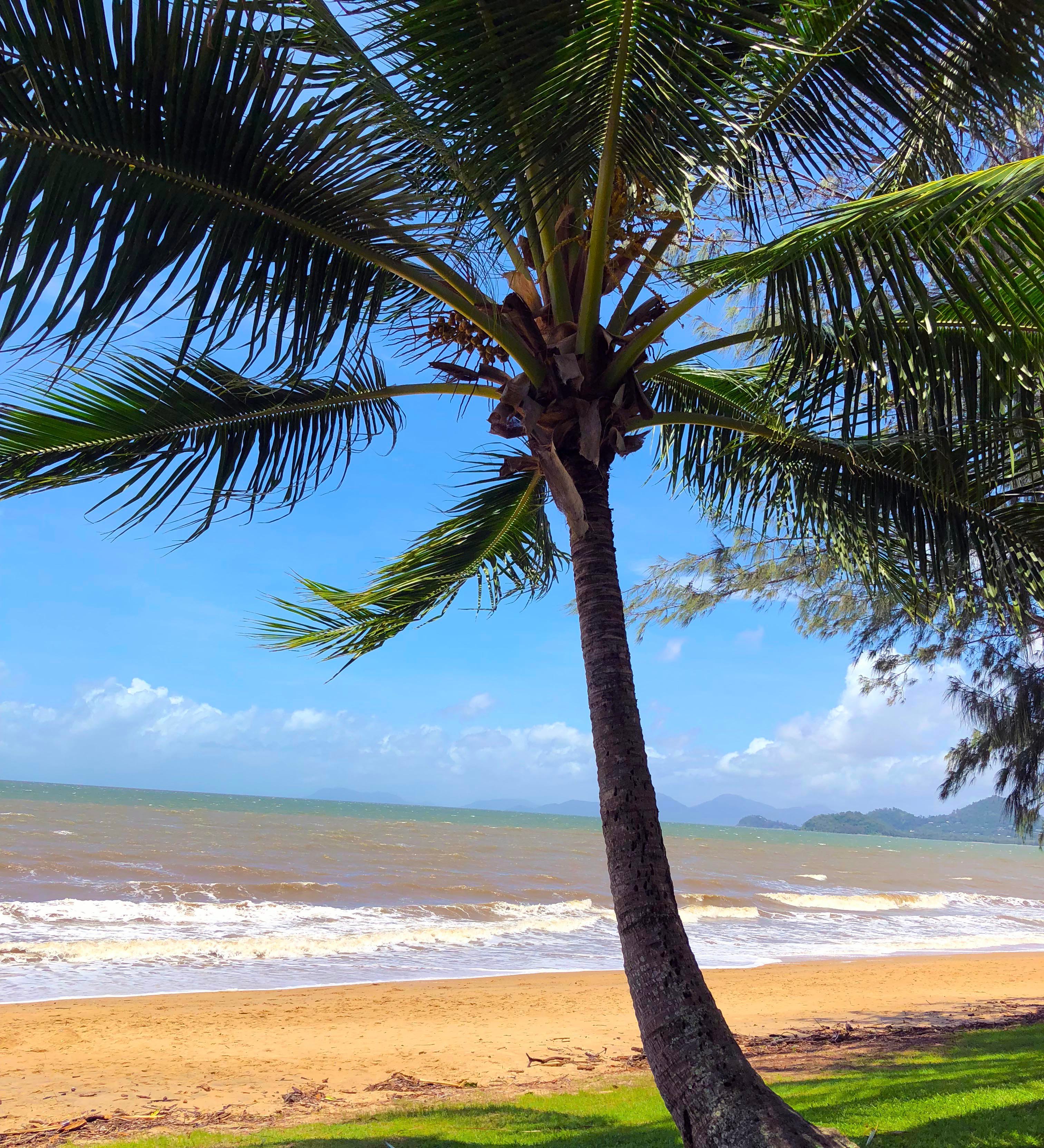 See you in the next day ✋😊