Tips. Here is an answer to an inappropriately placed comment. You already know not to upvote your own posts, not to post links in comments, and now you know not to ask for money making tips in the comments section. This post is not meant to encourage unrelated comments, but rather to help others so they do not have to ask.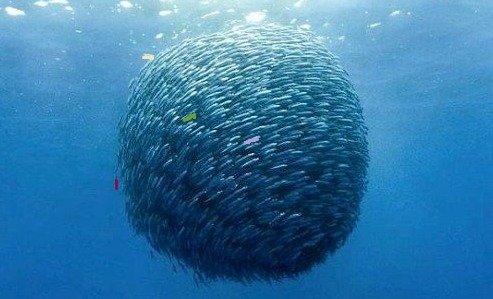 Which fish would you choose to vote on? I choose the one that stands out the most.
My Perspective
I am not sure that I am the one to answer this question for you. I have been here for almost two years, curating for the first year and a half. I made a lot of money by voting alone. No posting. To protect my investment I look for, even search for, qualified posts to vote on. I vote on content that makes Steemit more valuable to the world, in turn making my investment more likely to pay off by doubling or tripling in value. I am holding SP for the future.
Several months ago, I dropped voting for some popular users whose work I love. I started supporting people who had nothing to eat. Their posts were not perfect, but they made an effort. The cause is important to me. I am talking about like those from Venezuelan who work eight hours a day by standing in line for food that would not be enough for one, but meant to feed a family. The paper currency is worthless, It costs many trillions for one bitcoin. I need posts to vote for, but there are frauds out there that I try to avoid. Opening every post would be cumbersome. Lately you have all met Little John whom I mentor as he learns. My curation income has not changed since I stopped voting on the popular content.
It is a waste to have 100% voting power, sitting there stagnant and unproductive. As long as I keep voting, I make good money and enjoy doing it.
I broke my silence four months ago when I hit 3000 followers. I am not an expert on making money on Steemit, but here is my take for those not willing to invest money. Invest time and earn!
Comments
Each comment is a mini-post that can earn money and reputation like any post. They can be transactional, annoying, or real as seen below:
People who vote on my post make short comments of no conversational value.
. they get a small vote-for-vote transaction (not my preference)
People who do not vote for my post and make a comment that is short and inconsequential.
. they get no vote or muted if they keep doing that.
People who make incredible comments, which prove that they had read the post.
. they get a vote even if they had not voted for my post, a larger vote if they did vote for me.
Which one are you?
Which kind will be more successful long term?
Posts and Success
A comment must be related to the post above it. A post, on the other hand, must be related to the tags you choose to use. Sounds easier. It is, but what will you choose and how well can you make an original post on that subject? What will make your post stand out? Are you willing to be attentive to incoming votes and comments after you have posted it?
To be successful without investing, you must post two to seven times per week, always spend a lot of time and effort to produce something that bleeds passion, radiates talent, or calls for the attention of the reader. Then it satisfies the reader, making it impossible for them not to vote on it.
If you are successful at the above, you must answer comments while it is running (seven days) - returning vote for vote, responding to comments and voting on the ones that are transactional or real.
It is a good idea to do the above while also reading posts from the people who support you and making comments that relate to them.
Then keep it up no matter how many of your posts make only pennies.
When you find yourself spending a couple hours making each post and six to eight hours attending your comments section, you will notice that post values are also in double or triple digits. And you have earned it.
Invest a Little
There is a faster way, but it requires an investment. The above process for success works faster as your SP grows.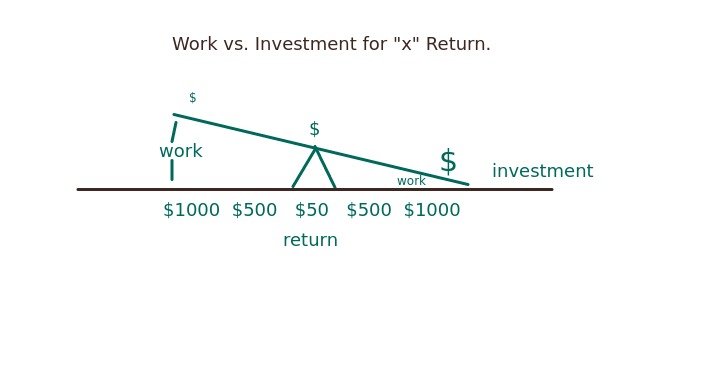 People are more likely to pay attention to you if have the power to hand out $100.00 worth of votes per day. (100 votes at $1 each or 10 votes at $10 each)
Why post only one per day or less? Because voters only have ten votes per day ,and they will not give them all to just you. Investors have more votes per day, but you would do better to receive 100% votes. Do you see the reasoning?
I hope this will help and encourage
For those who did not read this
Success path one: Invest hundreds of thousands in SP = Instant success.
. every vote makes money and ever post or comment receives tons of attention.
Success path two: Work hard, be passionate, review and eliminate errors before posting, answer comments, and enjoy the journey for many months until enough people follow you.
. then every post will be earning votes because you were persistent, but not annoying, and because your content has always been fun to read and appreciated by the many who follow you.
Path two flows much more quickly with some investment in SP