There's a little twist for someone who doesn't write a lot, but enjoys reading about the stories that bind this world together. More often than not they are the silent power, voting up and voting down, guiding all the stories with a silent wisp of data wind.

I'm someone like them. I'm not a writer. I'm a visualizer. I sense the atmossphere and try to give it an visual articulation, not merely with words, but with images. They are bound together anyways.

Steemit wants to give social media a new quality, a new niveau. Wants to have everyone participating positively. Now in this case, I may not have the best stories, I may not have the best links, I may not have much of an opinion, but I love quality. And I want to share the quality I can give. So I create these: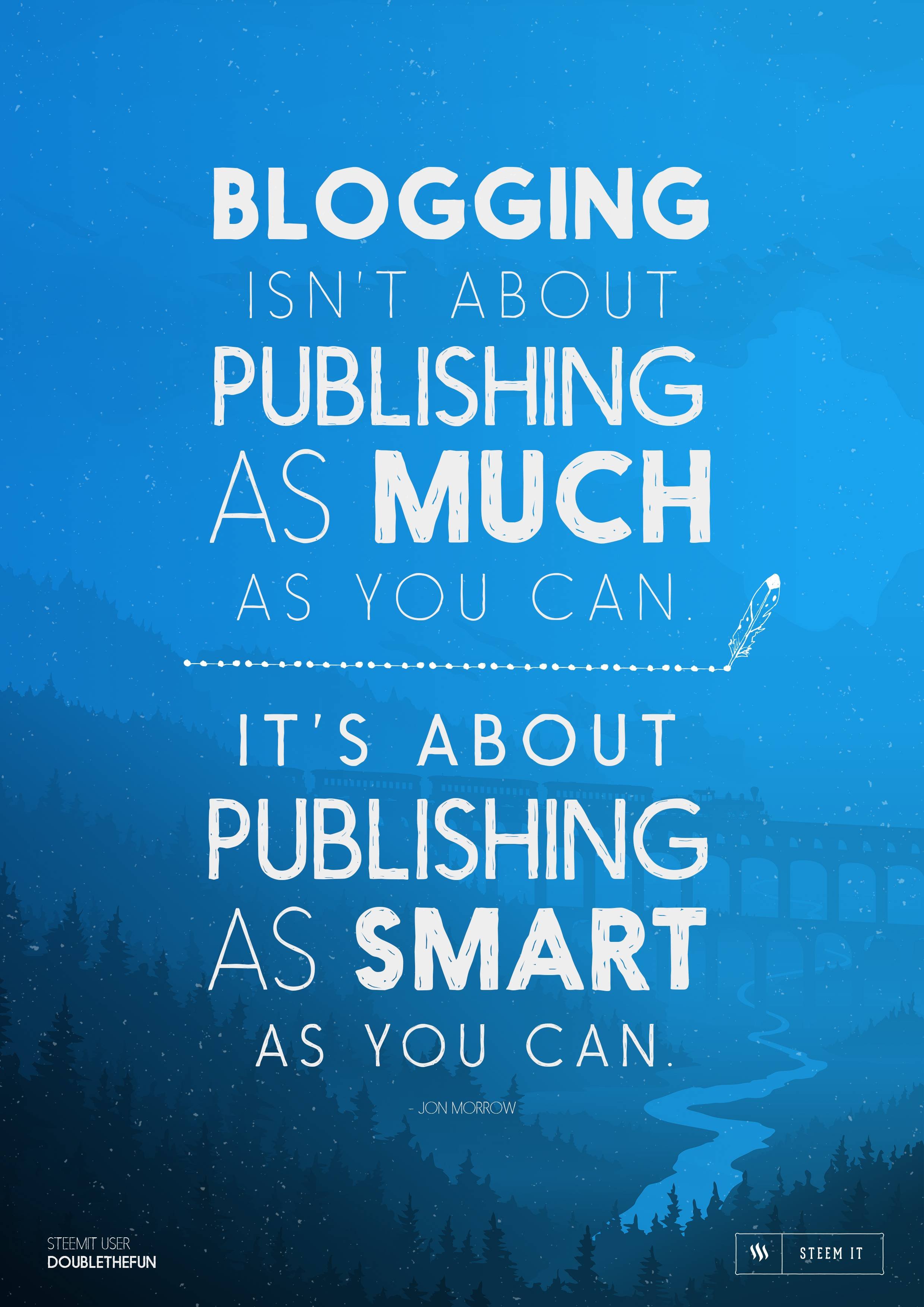 "Blogging isn't about publishing as much as you can. It's about publishing as smart as you can." - Jon Morrow.

I love doing these typography posters, and I will create a bunch of them for all the Steemians to use, print, shredder, as you see fit. You can look at the file, download it and share it. This is what I want to give to you guys, no need of a return. Many more to come.


Let's bring all our best qualities to this thing and have a good time!

- Doublethefun