Wakee, wakee, Whales - the Internal Revenue Service (IRS) is after YOU!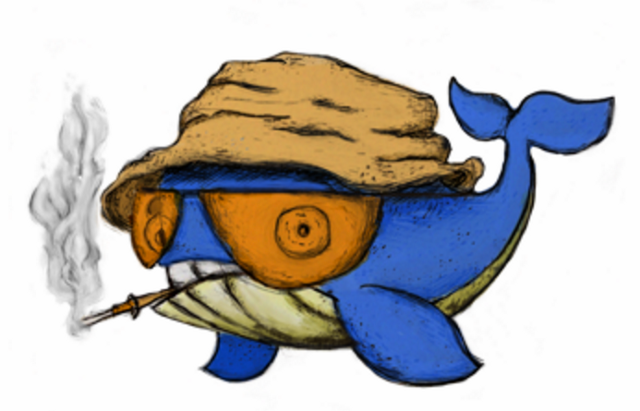 Image Source
Brace Yourselves Cryptocurrency Investors; Taxes are Coming

Hat Tip: Lindsay Marie, Town Hall
Investors in Bitcoin and other cryptocurrencies should be celebrating their gains now because in just a matter of days the 1031 tax loophole that's been a financial benefit for many will be gone under the new tax law. The Tax Reform bill which passed both houses of Congress and was signed into law by President Trump last week eliminates the exemption for "like-kind" exchanges outside of real estate. The removal of the loophole coupled with the IRS' increased desire to find and prosecute those with unreported digital assets means not everyone in the cryptocurrency world will be celebrating a happy New Year when the clock strikes midnight on December 31st, and every single cryptocurrency exchange becomes instantaneously taxable.
Up until now, many Bitcoin and cryptocurrency investors have avoided paying taxes on cryptocurrency exchanges through an interpretation of an exemption in the tax code called the "like-kind" exemption. The exemption allows for the exchange of "property" without creating a taxable event. Historically, the loophole has been used by traders to exchange items such as real estate and art without having to pay taxes on the transaction. At the time of the exemption's drafting, cryptocurrency had not come to fruition, and thus cryptocurrency was not listed with items such as stocks and bonds that were not allowable under the exemption. However, in 2014 the IRS did release guidance stating that Bitcoin and cryptocurrencies were considered "property" and not "currency."
Click here to read the full story
Bitcoin has never appealed to me (I'm a bullion kind of guy - I like to hold it in my hands), but the moment I read this story, I knew I would have to post it here, where cryptocurrencies are front and center with a huge chunk of Steemers.
American Steemers should probably discuss this new pick-pocket with their accountants.
Happy New Year!
Related Reading
Fuljenz, Mike: Bitcoin Bites the Dust – Down $7,200 (37%) in Five Days

While gold is rising, the trendy electronic crypto-currency Bitcoin collapsed from $19,363 on Sunday, December 17 to a low of $12,148 (down 37% in five days) on Friday, December 22, before rallying to close above $13,000 over the weekend (Bitcoin trades 24/7 and also on weekends). Apparently, investors are starting to realize that Bitcoin is only a creative computerized fiction, while gold is the Real Thing.
Ken McVay OBC
@dragon40, Certified Curmudgeon

"It is difficult for my friend to express himself.
Why? Has he an impediment to speech?
Yes, he is married to her."--Will Ellis Miller