As you can see from the screenshot below, one witness, @complexring, is testing version 0.19.3 of the steemd blockchain.
---

---
The current version, used by the majority of witnesses, is 0.19.2, so that's a bit strange, because there was no official announcement of that, on either @steemitblog or @steemitdev accounts. Even stranger than that is that on GitHub the latest release is still 0.19.2.
---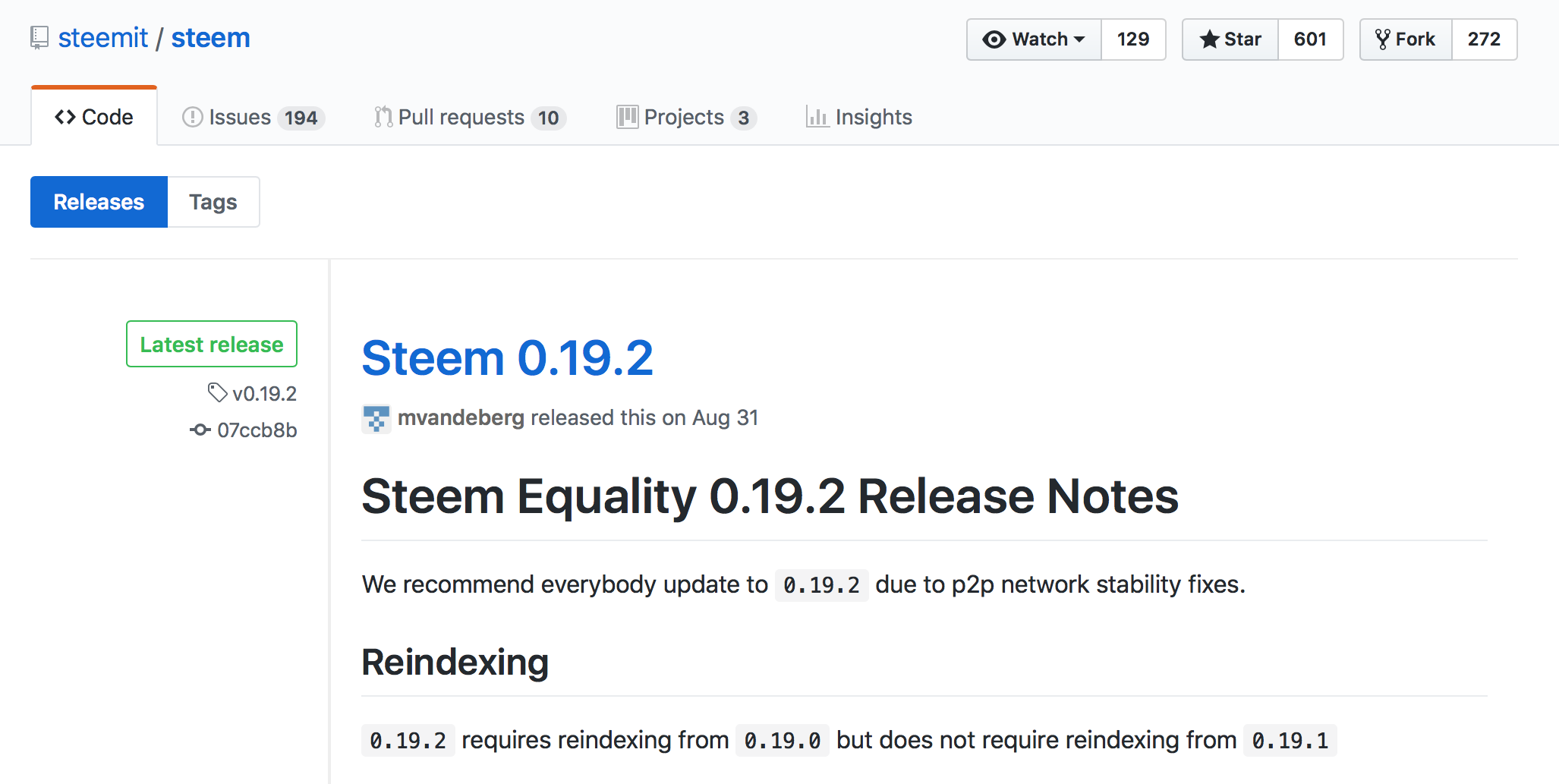 ---
There are at least two options here:
either @complexring uses 0.19.2 and it just tagged it in the scripts with 0.19.3, just to fool around
or there is already a new version out there, tagged 0.19.3, but it's not released yet for public
Either way, I think we should prepare for hardfork 0.19.3 (which, as far as I know, won't impact end users, being a maintenance release with no significant changes).
---
I'm a serial entrepreneur, blogger and ultrarunner. You can find me mainly on my blog at Dragos Roua where I write about productivity, business, relationships and running. Here on Steemit you may stay updated by following me @dragosroua.


---
You can also vote for me as witness here:
https://steemit.com/~witnesses
---
If you're new to Steemit, you may find these articles relevant (that's also part of my witness activity to support new members of the platform):