The ultimate Steemit/Cryptocurrency guide 2.0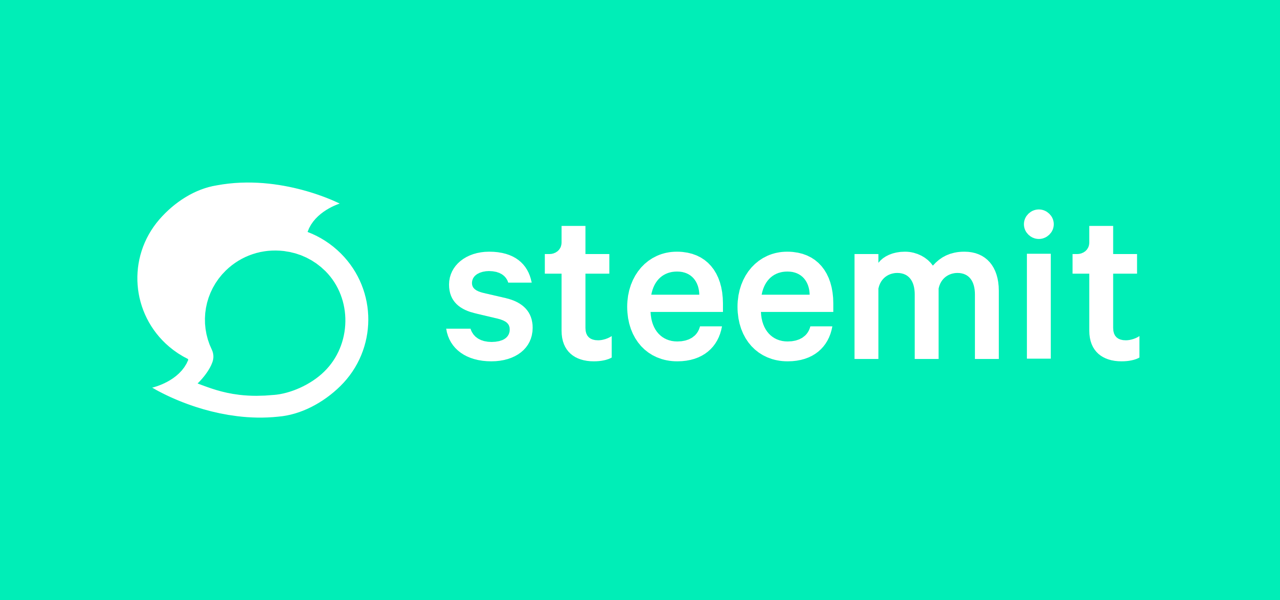 ---
Introduction
Hi everybody!
some time ago I wrote my first Ultimate Steemit guide and I got a lot of positive reviews from both Steemit newbies and more experienced Steemit users. A lot of people told me that I helped solving a lot of their questions, and believe me that is an awesome feeling! That is why I am writing this guide. The even better, bigger and even more helpful! Also will I be trying to make it look a lot better than the previous one.
Table of contents
What is Steemit
What is a cryptocurrency
Is investing in cryptocurrencies a smart idea
What should you do with your Steemit earnings
What is SteemPower
What is Steem
How do you use the Steemit markdown editor
What you should post on Steemit
What is that number behind everyone's name
What is voting power
---
1. What is Steemit
This the first info you will need, otherwise you will not understand anything else. Steemit is a social medium just like Facebook or Twitter. What makes us different from other social media is that we can get paid for posting good content. You will get paid in a cryptocurrency callled SteemDollar and SteemPower, what those do/are will be made clear in another section.
2. What is a cryptocurrency
This is also an important section because if you don't know what a cryptocurrency is than you will not understand the payment part either. A cryptocurrency can be compared with the currency you probably use everyday… money! Real money like dollars is printed by your national bank. cryptocurrencies are different they aren't made by a human but by an algorithm. It decides how much 'money' is being made. That way the can prevent huge inflation, although that is what they tought. The past month Bitcoin encountered the problem of mass-inflation. That doesn't sound that bad right? Well, it is because most real currencies and cryptocurrencies go bankrupt after mass-inflation. For example look at this banknote from the bank of Zimbabwe, this is 100% real and no Photoshop. A hundred trillion dollar note. If you print notes like this than your currency isn't worth anything. That 100 trillion dollar note is worth 40 dollarcents. It's worth more to collectors because who doesn't want a note like that. Put it in a nice frame and hang it up in a mancave! Really nice decoration and a cool story to tell.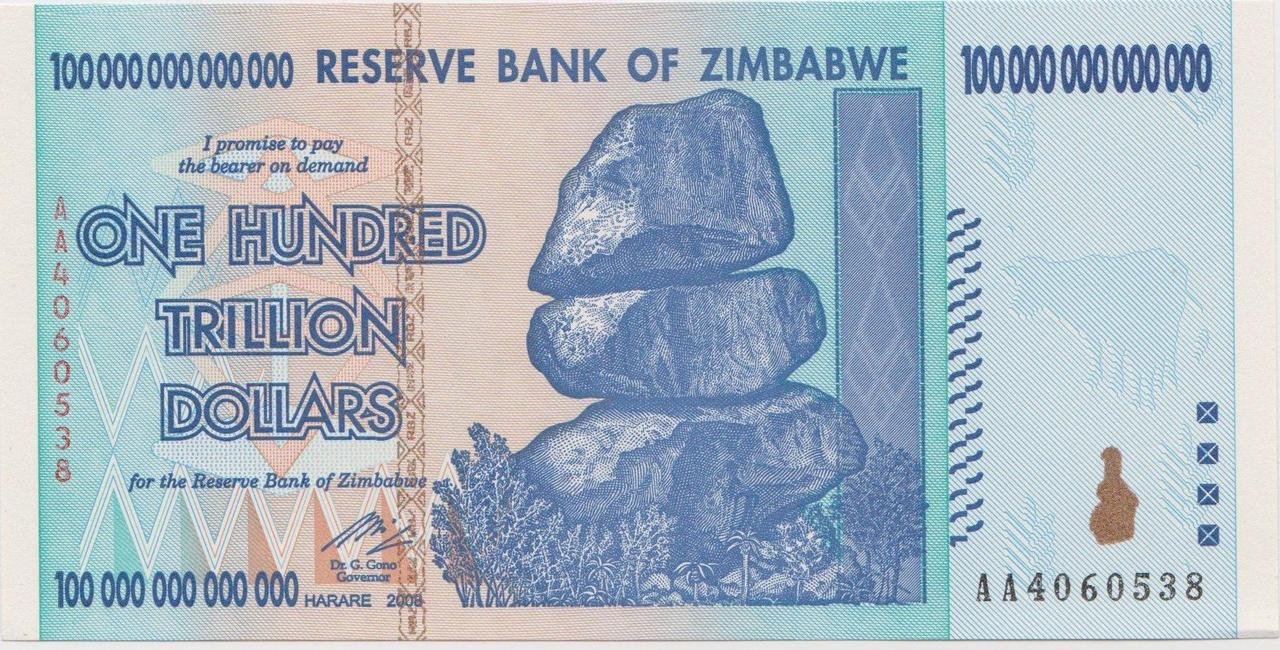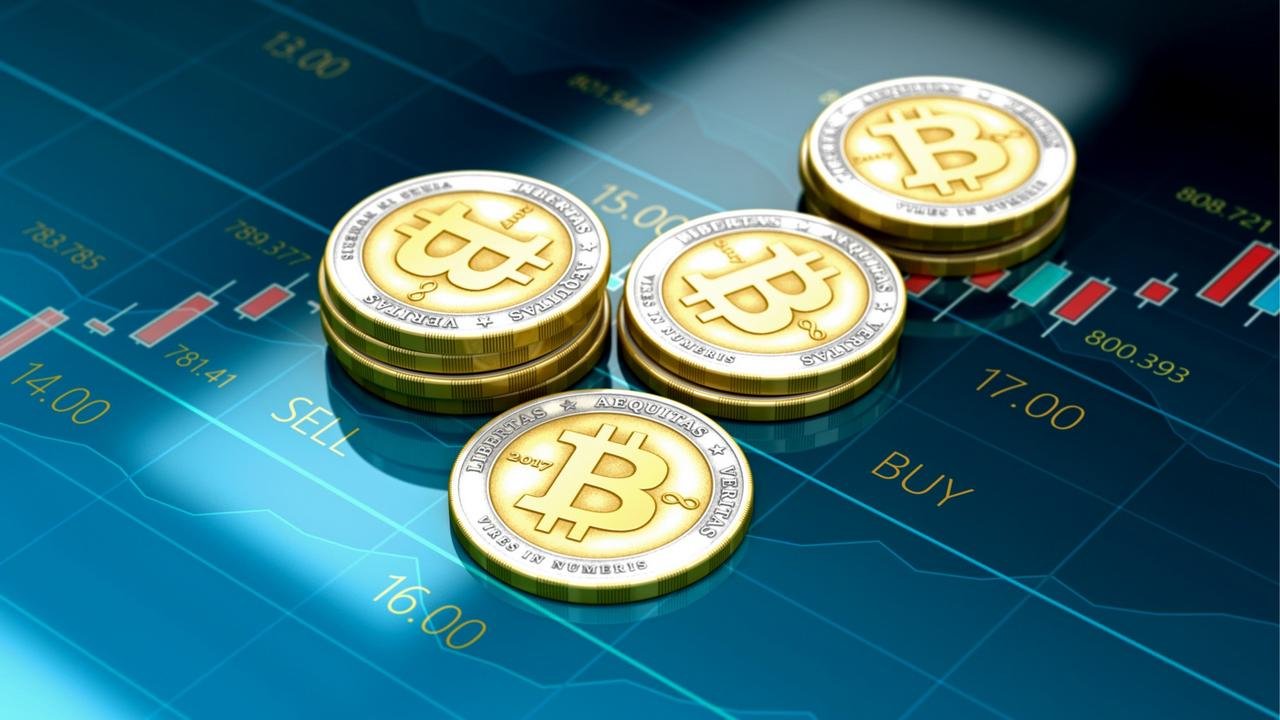 3. Is investing in cryptocurrencies a smart idea
I'm not responsible for any loss of money!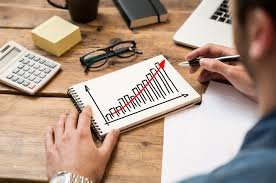 If you know what you are doing than investing is almost risk-free. How do you know what you are doing? Well, don't just buy stuff. Always make sure you know what the average price is! At least a month before you buy a cryptocurrency you should start to follow its rates. There is always a chance of a drop in price though. Always keep in mind that investing isn't a risk-free way of making money. Never use money you will ever need, if you are going to invest in cryptocurrencies I suggest to make a separate account, deposit $100 on it and start from there. Also use this casino-trick: Split your earnings! If you earn $200 with that $100 you should put $100 dollars in your savings account and re-invest $100. That way you don't lose all of your profit when a price-drop happens.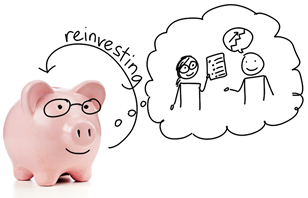 4. What should you do with your Steemit earnings
If you have posted a bit on Steemit than you have probably earned your first bit of Steemit fame! Most of us are indeed here for the money or an easy way to get rich. Well, just to break that bubble. You probably aren't going to get rich on here… It is a nice way to earn a little bit of money though. Also you can invest that money in another currency without any risk of losing money you will ever need. Note: use a cheap currency to get the most profit with your small earnings That part is about the SteemDollars you have earned. The SteemPower isn't important unless you have got a lot of it.
5. What is SteemPower
SteemPower is a cryptocurrency that you can buy and sell if you want but the more SteemPower you have to more influence you have on Steemit. The more you have of it, the more your votes are worth to authors. There also is a really small interest rate on SteemPower but not enough to make a lot of it.
You can also power down your SteemPower wich means it will be convert in Steem but watch out because leaving less than 5 SteemPower in your account could make it unstable! I advise not to power down unless you have a lot of SteemPower!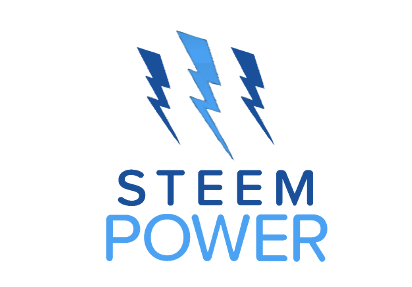 6. What is Steem
Steem is also a cryptocurrency wich is used to transfer amounts of money in Steemit, Steem isn't supposed to be bought but some websites offer it though. You can buy Steem on Steemit with SteemDollars. It's a great and save way to transfer sums of money between 2 accounts.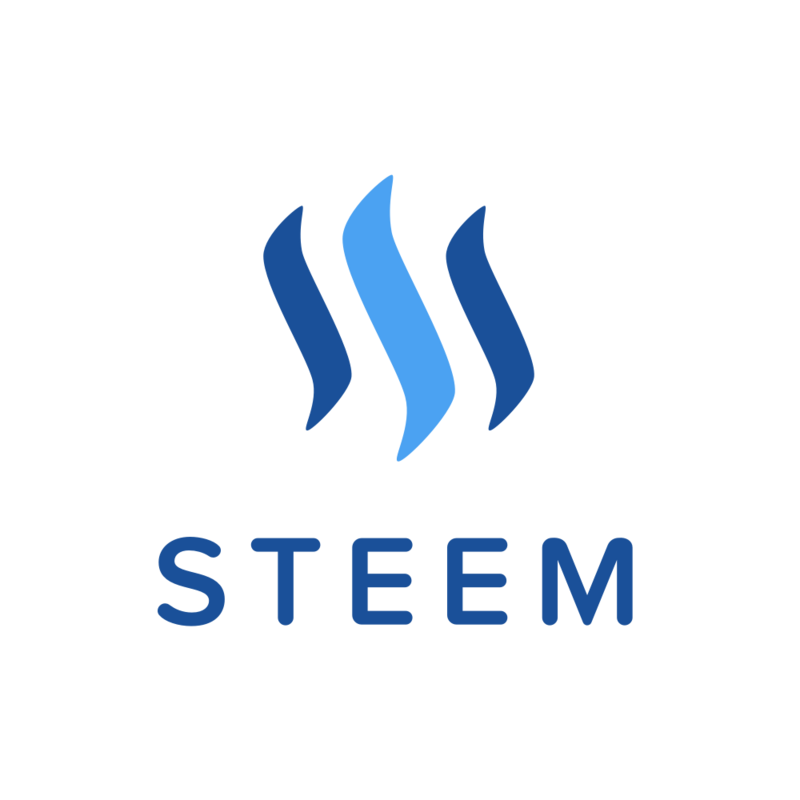 7. How do you use the Steemit markdown editor
Community question
Using the Steemit markdown editor isn't that easy, it uses html to make paragraphs, lines etc. I advise you to use Dillinger . It's a really helpful site which let's you transfer markdown into html! You will have to learn markdown but that is a really easy language and there are a lot of handy cheat sheets like this one
I will list some basic markdown signs
Bold You can create bold text by placing it in between ** text here **
Italic You can make text italic by placing it in between * text here *
---
Use 3 underscores to create a vertical line
Sadly there is no markdown for underlining text :(

8. What you should post on Steemit
What you should post on Steemit, probably one of the problems you have is to find a popular topic that a lot of people like. I'll list some popular topics here.

Bitoin
Money
blog
photography
Animals
cryptocurrency
and a lot more
If you post something about one of the popular topics make sure you place the exact name of the topic in the tags box. If you don't use the correct name or make a typo perhaps, then it will not be placed in that topic (for example: If you use photograpy then it will not be placed in photography). If you don't post in the right topic than you will not attract the people you want to attract!
8.1 how to get people to like your posts
For People to like your posts, you have 2 ways to do this.
Or you create a following that comes back and is really interested in your posts or photos.
Or you post in hot-topics, perhaps when the Bitcoin rates are really high it's a strategical move to post in Bitcoin! Just test some stuff out and see what fits you the best :)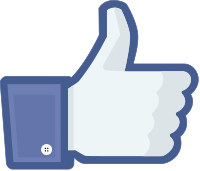 9. What is that number behind everyone's name
You have probably seen that number behind all the names by now. Well that is everybody's rating. If you are a nice person that comments/posts and is active than your number will be higher. We all start at 25 and from there the number goes up and down. If you get flagged a lot than your number will be lower than 25. If you comment and get upvoted a lot than it will be higher than 25. Easy as that.

10. What is voting power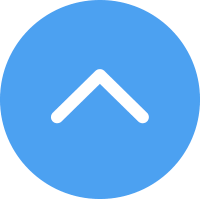 Your voting power and SteemPower determine your upvote worth. The more you upvote on one day the lower your voting power goes. Let's say one of your upvotes at 100% is worth $1. That means your first vote on the day is worth $1. If you have upvoted some posts on that day and your voting power is 50% than one of your upvotes is worth 50 cents. Please note that I used $1 to make it easy. Your upvote worth is probably even lower than 1 cent. That's why a lot of people ask to not upvote with a low voting power. If you have "no" SteemPower and "no" voting power than your votes aren't worth anything.
A lot of worthless upvotes can still get a post on the trending page though!
---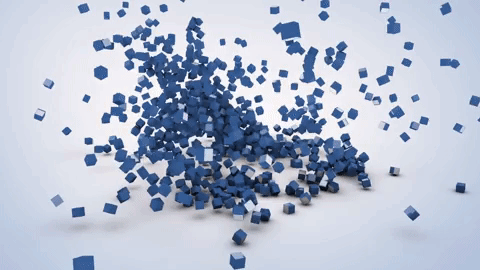 ___
#supportthenewsteemians
Make sure you follow me!