Hi I am @earthion,
So after a dip in the price of BTC, I thought why not do a technical analysis on BTC chart and share it with you guys. So there you go.
First Picture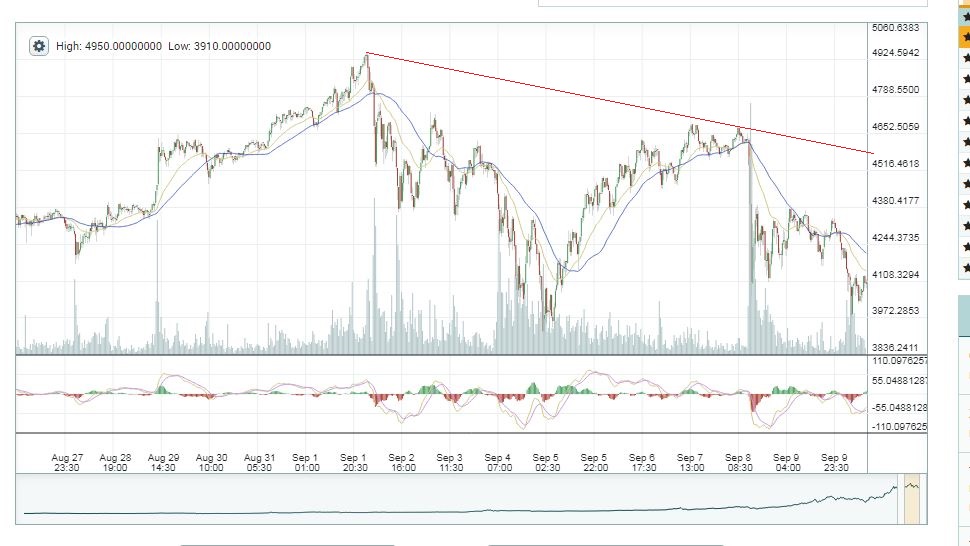 So after just putting the trendline and other analysis[I can't show to you] The BTC will see a buying pressure after it crosses line at around 4300-4350$.
Second Picture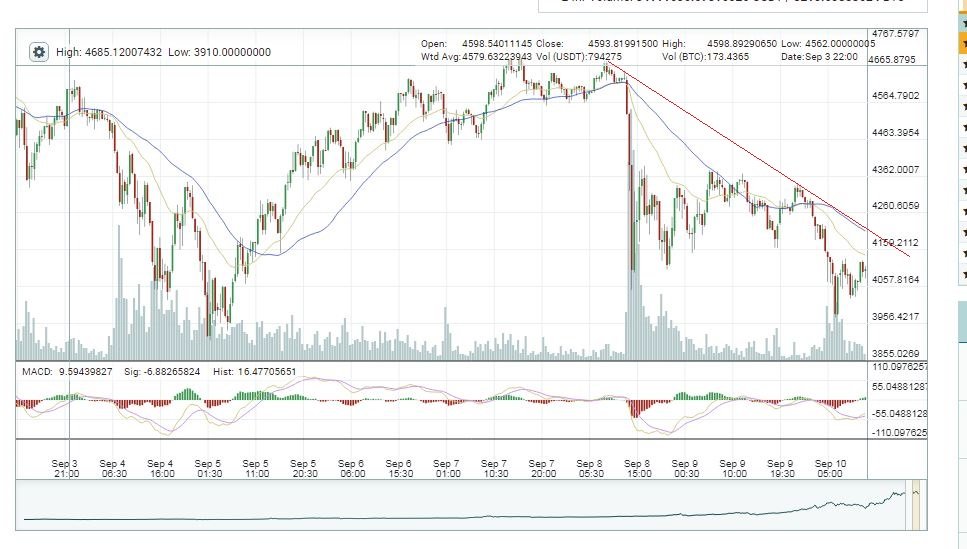 After changing the time frame to a shorter one, the other possibility is it will dip again after touching the trendline at 4100$ or 4150$. Also if it crossed that level than we will see a buying pressure uptill it touches the trendline given in the first picture.
Note : These are complete predictions and can be wrong. Trade with your own risk.
If you liked do upvote, comment and resteem.