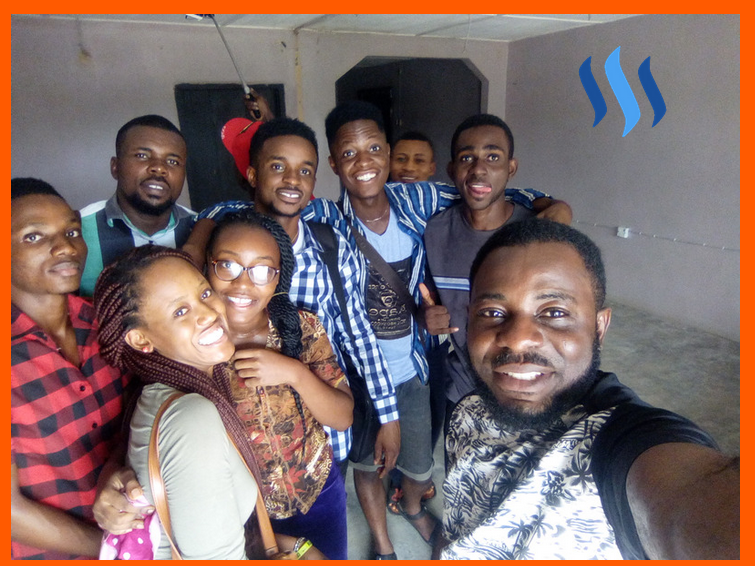 Steemit has no doubt been a game changer in my life and that too has become the order of the day, because as I breathe and live, Steem just oozes out of me.
---
A NEW HUB.
Watch the video below.

On the 23rd of December, I had to take a trip back to Uyo after returning from the SteemUp Delta event to see first hand the space we paid for with earnings made from Steemit.
What do we need the space for?
To develop an Accelerator Hub that will be used by the creative commons to access the Blockchain education and understand better the Steem Blockchain technology and be able to use it to impact society positively.
I am a product of a country where corruption is king and making a decent earning takes work and even when you put in work, that decent earning isn't even decent enough to take care of your needs.
Since joining Steemit and actively blogging, I have become so fascinated at the whole practice of loving others first before yourself and I am awed at the power of that singular act.
The Uyo Hub which we plan to launch in January 2018 is going to be the second in the series of Steem Accelerator Hubs planned for Africa; the first being in Port Harcourt which has been operational since August 2017 and have so much progress to report.
From the video, you could see the number of Steemians who came out with me to see the Hub and also work to make sure they have their own accelerator where they can be able to collaborate and become better people in the future.
---
WHY ACCELERATORS WITH FREE WiFi & ELECTRICITY?
I decided that since the government cannot provide these opportunities for the citizenry even after making them pay so much through taxes and levies, I will be the government of my own community and make available these facilities.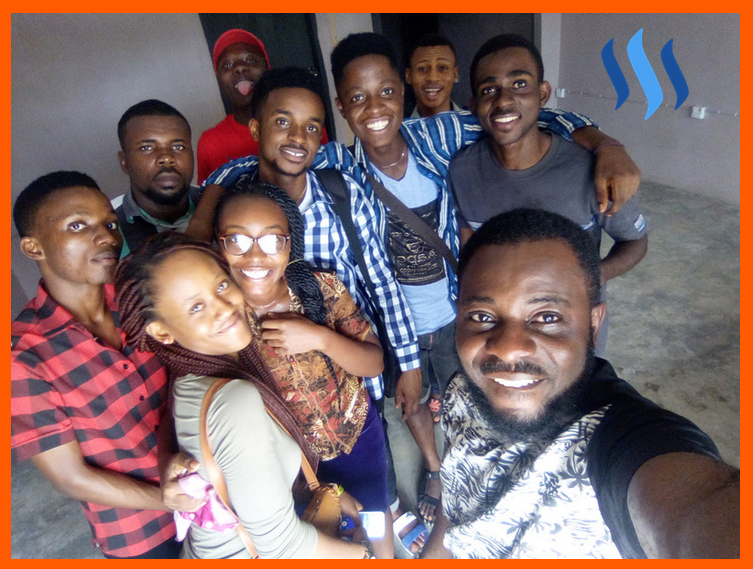 Seeing that Steemit provides a way for me, I decide I needed more people to see and embrace this fantasy that places you on easy street.
Being online in Nigeria and Africa is very expensive and without the ability to learn what the world will be needing in the future, we will not be able to produce good leaders who will make the world a better place for someone else.
The Steem Accelerator Hub in Port Harcourt has been able to, through it various projects and campaign, recruit over 300 active Nigerians on the Steemit platform since October 2017.
---
To these young Steemians, the hub is already home.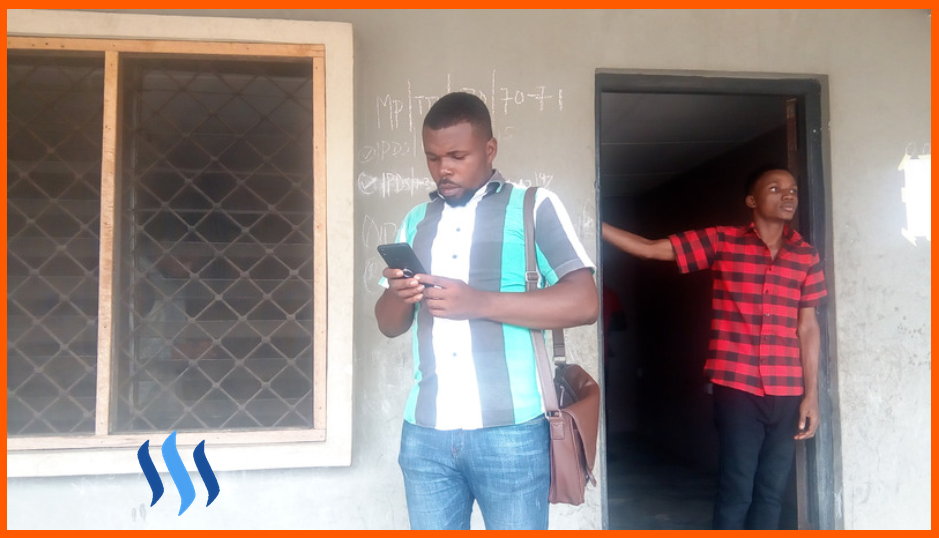 ---
As a Corporate Social Responsibility, we are using these Accelerator hubs to make our world see the beauty that is Steem and also help them accept it as a means of making the world a better place where corruption of government can be checked.
---
How do you explain this madness? Steemit really does make things happen.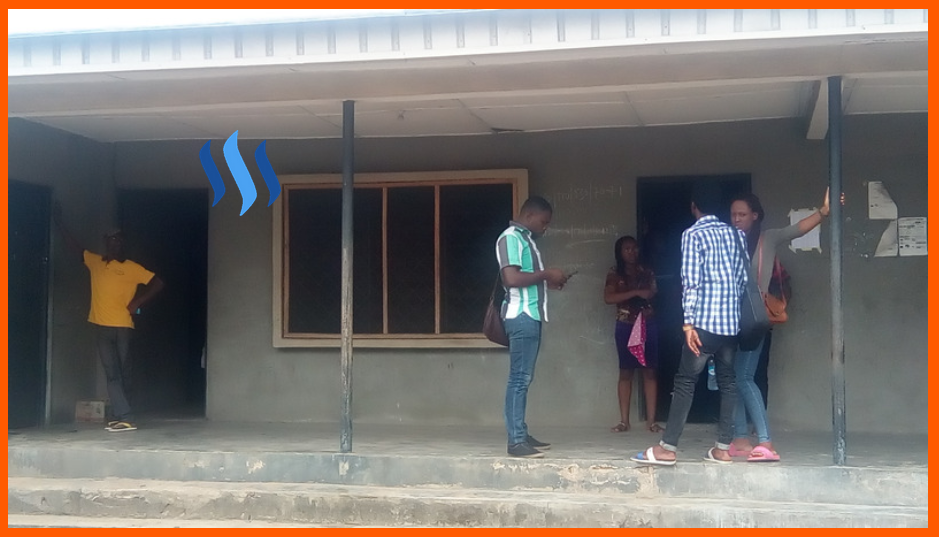 ---
If an ordinary blogger can make these available just by putting his little earnings in Steem/SBD to use, what about the government that has access to the country's sovereign wealth?
---
Seeing the joyful smiles on the faces of these young people as they came out to meet me at the Hub as you can see from the video and pictures, I just felt happy and Blessed.
---
I FEEL BLESSED!
---
These Accelerator will be used as co-working spaces and points of meeting where young people can run into from the harsh effects of the centralized world. Knowing that you can with the power of your thoughts create a wonder that helps people make better decisions is simply the best feeling in the world.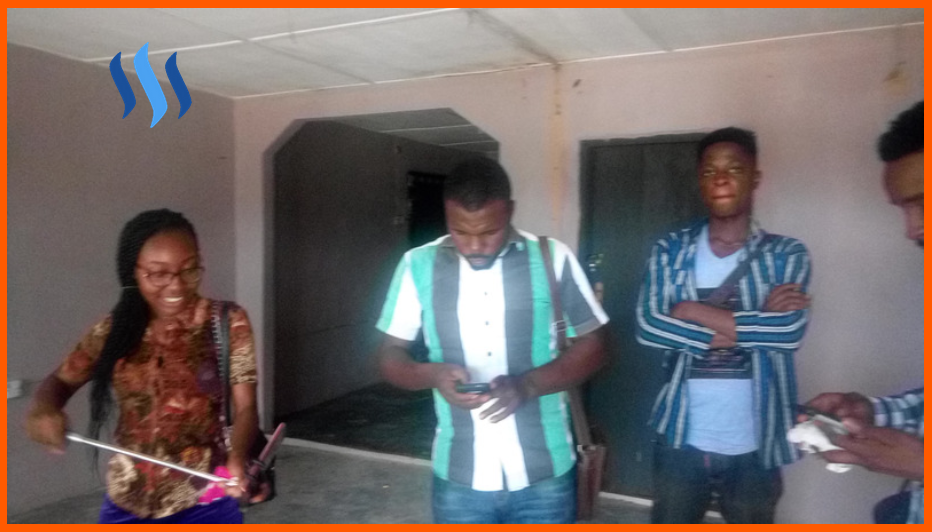 ---
With me in the picture, are Graphic artists, Coders, Developers, Photographers, Crypto traders and Merchants; and being able to get them a place that will help them escape the unemployment scourge in the country just makes it all better.
Rollcall? @Samstickkz, @Vwovwe, @Xpressng, @Annieben, @Ewuoso, @Joshuaattat, @Folly-panda, @Teaser1, @Vheobong, @Ubongj etc.
AFTER MAKING PAYMENT, this Steemian @Joshuaattat a developer went to clean the hub,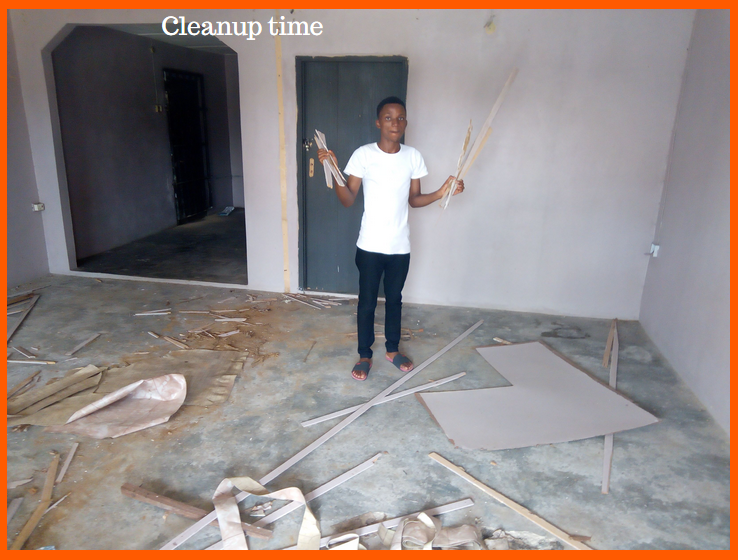 Read about it Volunteering to Clean Up the Stach Accelerator Hub in Uyo.
---
STEEMIT IS MAKING ALL THIS HAPPEN, WHAT ABOUT YOU?
Steemit is helping me make this happen and we have been busy working round the clock to show that Steem/SBD can be used in the offline to impact quality good and so far, our little crazy experiment has proved us right.
The decentralization of the offline economy I set out to achieve with the STACH vehicle is yielding results and making my twisted world see the benefits of being crazy enough to think you can change the world.
---
PICTURES FROM THE FIRST HUB IN PORT HARCOURT.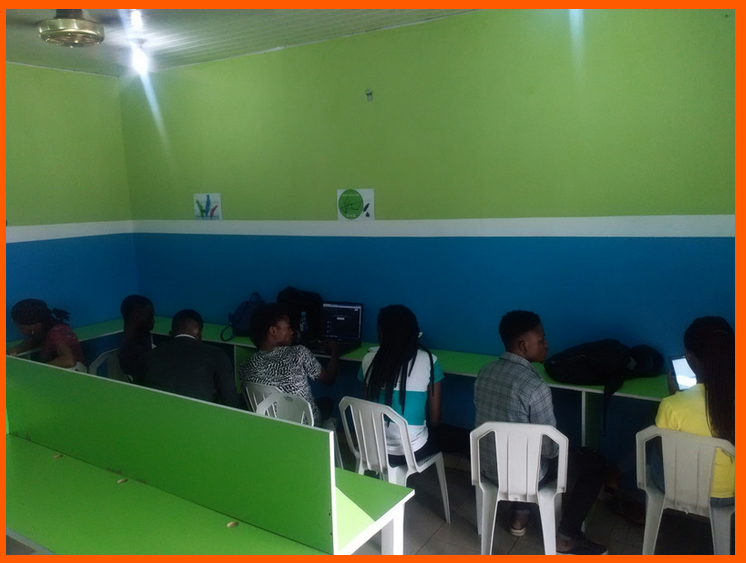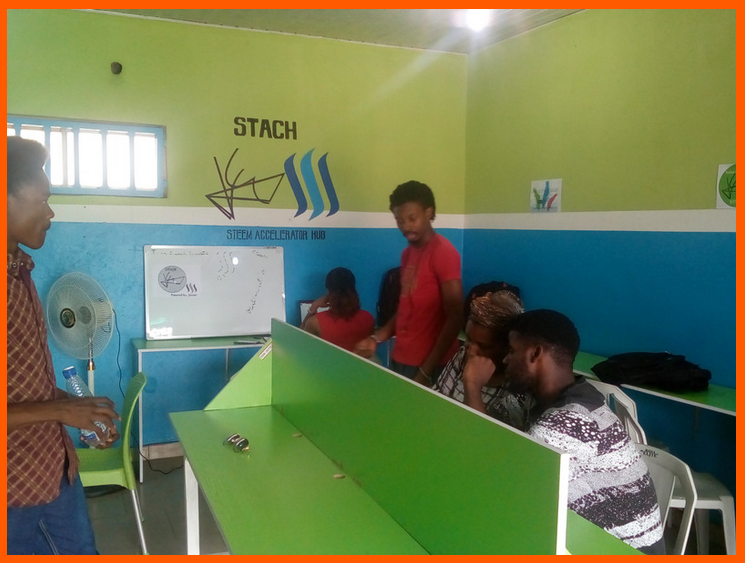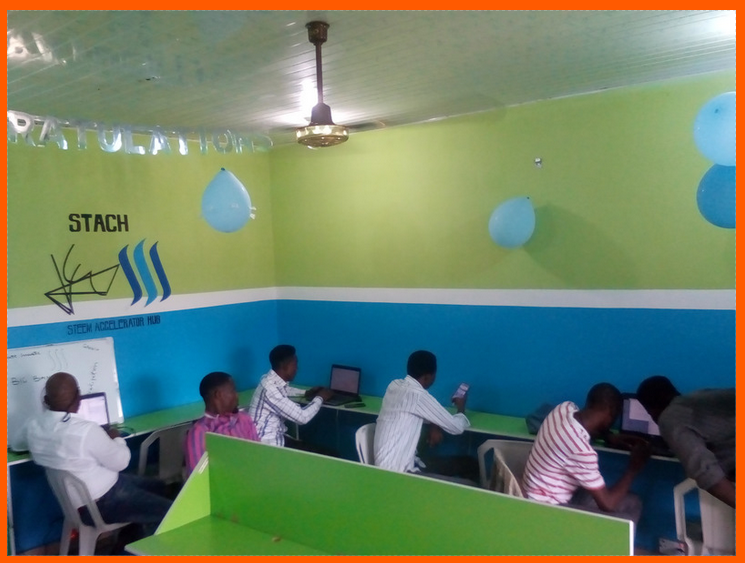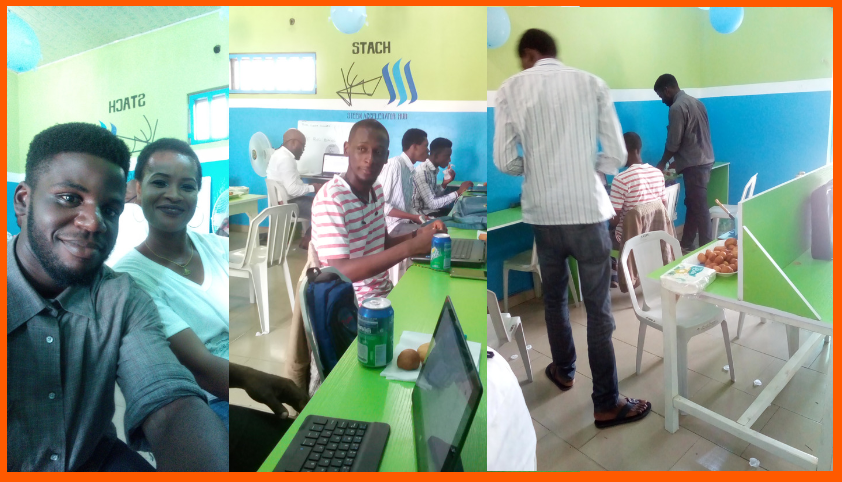 ---
Join us and help make the world a better place for someone today!