My post today describes a tutorial on steemit, for beginners who do not know what it is steemit please follow me @elmicta. Steemit developed by @good-karma in 2016 ago, has reached millions of people who join in steemit. Can you see some of the steemit goals below and what is steemit?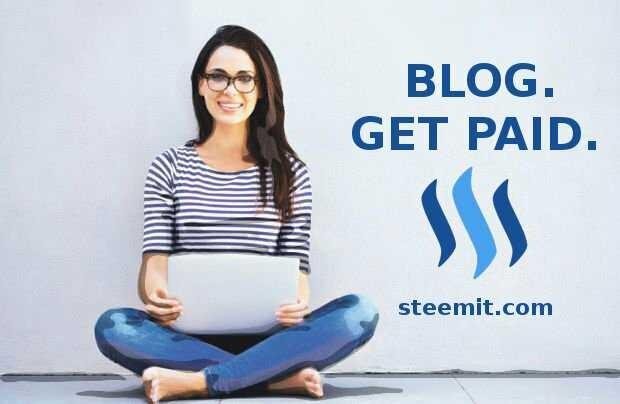 [source](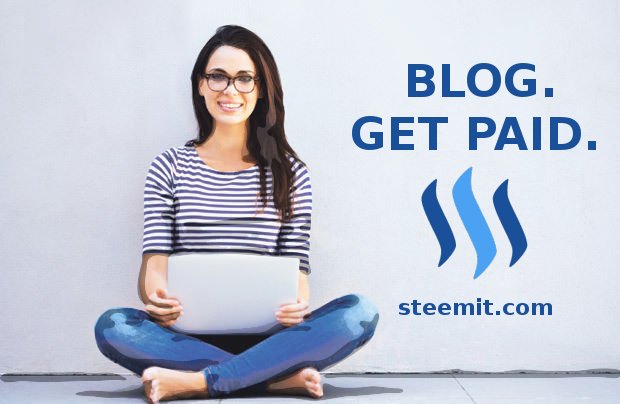 )
Steemit is a very interesting system because both parties who post the content and who gives vote on the content will get rewards for their efforts. For that you should not be writing content of world-class content to get rewards, tp by just looking for new content content that you think potentially great and then voting on the content then he can also pledge rewards for you. The sooner we vote on the potentially large content, the sooner we get the rewards from the content. If there is a wrong sharing of 50-50 between content writers and people who mengvoting.
Now another question arises that might make you think where did this money come from? How can Steemit provide rewards to authors, voters and miners who maintain the stability of this network function?
So the working concept of all this work is the same as it seems like BitCoin. As we know. BitCoin pays the miners through subsidies generated through the creation of new BitCoins which basically are not sourced from anywhere, just like a company mengissues new shares to fund a project. Because BitCoin does the same thing, Steemit is inspired by the concept to pay for the content of content posted by a person and also to his supporters.
Because Steemit is a blockchain based on the concept of social media then there will be some features on Blockchain Steemit which distinguishes it from Bitcoin. One of the features is Steem Dollar. The purpose of steam dollars is because most of the users who register in Steemit come from backgrounds that do not recognize cryptocurrency. And of course, they want to be declared in dollars. They do not want to speculate in the ups and downs of the value of cryptocurrency asset, so for that dollar steem comes as unit value which has value equal to dollar.
Another thing that makes Steemit technology unique is that it has the ability to deal with large-scale and fast transactions (3 secs transactions per block). When one creates a social media platform, it requires a large capacity internal network and steemit has an enormous capacity that is even superior to Reddit. Something more important to do with Steemit technology is that all transactions that happen to blockchain steemit is free.
If BitCoin implements the proof of work's alogryma concept objectively, then Steemit applies the concept of a proof of work alogry which is subjective. In the concept of rewarding Bitcoin, miners have to pay for energy (electricity + hardware) to mine BitCoin .. while in Steemit, every article post and article interaction is generating rewards for its users. What happens indirectly in this case is that it will generate a networking effect that will attract the attention of netizens around the world. Imagine any quality topics posted at any time on the Steemit site will continue to pack the google search which then for the long term will increase the value of the Steemit platform itself.
New Way Blogging In Steemit And Gain Advantages
Social Media Steemit. You love to write, already usually benefit from blogging? Maybe you need to try Steem. This steem has a social media platform called Steemit. With this Steem, we can also get reward steem coins that later can also be traded.
Steemit becomes a new way of blogging, because you will also get the sensation of how to blog with the feel of cryptocurrency based. It is said that, because the social media Steemit uses crypto-based technology.
Steemit is a decentralized social media platform. In it, Steemit rewards the users both for posting their writings, as well as to provide voting posts of others who are considered interesting. Posts can be either blog posts, or video content. This steemit, built using Blockchain-based technology. More precisely, using Blockchain Steem. This has become a new way in the social media world, especially its ability to blog and gain advantage in a system based on cryptocurrency.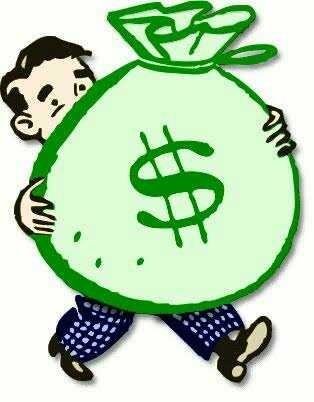 source
Users can get two types of cryptocurrency. Ie Steem Power, and Steem Dollars. To get two crypto is also the same, just by posting, or giving a vote. In fact, no third party is required in it.
Steam coins are distributed through rewards given to pemposting, voters, Steem Power holders, market participants between Steem and Steem Dollars, as well as miners at a predetermined rate. So quite similar to Bitcoin, there is a reward given to the miner.
If previously we are quite familiar with how to get cryptocurrency by mining or utilizing price fluctuations, but in Steemit new users can get rewards. In Steemit, there are three types of tokens. The third token is Steem Dollar, Steem Power and also Steem itself.
Steem functions work almost the same as Bitcoin. Can be traded, or transferred. Steem Power is a version of Steem used by the owner to vote. And that is quite interesting, is with the Steem Dollars.
Steem This dollar is awarded if the user has posted a content, or has given voting posts that are considered qualified. Basically, Steem coins are backed up with USD Dollars. Even today, Steem has also been bewitched in Bittrex exchanges. Of course this would provide more benefits for users because more freely to trade.
Introduction of Steem and Steemit
For those of you who just know about Steem and Steemit will have lots of questions on your head right? especially about the exact payment, do not jump to it first yes, we must understand first what exactly Steem and Steemit it? Immediately to the discussion.
What is Steem?
Steem are the units that are bought and sold for actual money on the open markets. You can trade them as you would bitcoins or a company's stock.
Essentially Steem is a unit of digital currency traded in the market exchangers. You can trade it into Bitcoin and then can trade it into any currency.
Steemit is a social news service running blogging websites and social networking on the blockchain database, known as Steem.
The general concept is similar to a blog website or other social news website like Reddit, but text content is stored in blockchain. Using blockchain enables useful commenting and posting with secure value tokens.
So the conclusion is that Steemit is a social news platform / forum like Reddit, I do not know Reddit huh? In Indonesia we usually call the KASKUS forum, but obviously there is something different because Steemit is running on Blockchain technology, Blockchain itself is a technology solution that revolutionizes the workings of the internet, banking and applications to be without a server.
Blockchain also has three main roles, transparency, decentralization and has the value of a cryptocurrency token unit (digital currency). In general, the platform does not run on Blockchain technology, for example, Facebook does not run on Blockchain technology so centrally, where its founders can set the site while working. By steemit.com/ @ixan
Hopefully this is useful for beginners in this steemit, steemit is very useful, and I thank the @good-karma and other friends who have developed this useful project.