Welcome to the 500th post today about how the crypto market sucks! We are definitely in the despair phase of crypto right now. If I even bring up the word crypto to my sister she pouts. I know we all miss the exciting times of December and we can't wait for this bear market to be over. I find myself pouting often these days too, lol.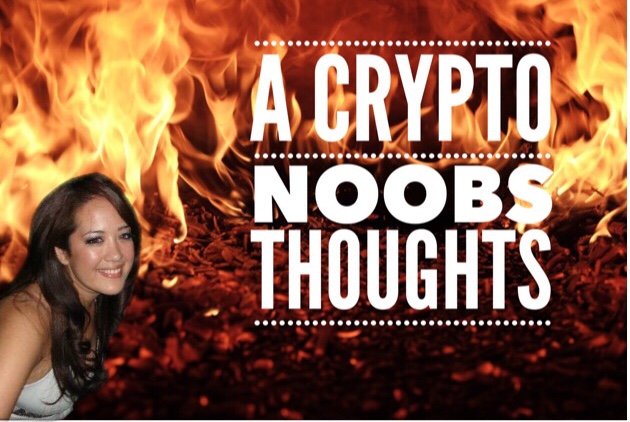 Original Image Source
I even found myself watching some TA on YouTube today...which is something I don't even really believe in...but I just wanted some damn hope that this whole thing will turn around soon. To me its kind of like going to a psychic. You know its probably BS but you like to hear that everything is going to be ok.
Something that did give me a glimmer of hope though was a conversation I had with an acquaintance about Bitcoin. This person was talking to me about it because they know I have an interest in it but its clear they really don't know anything.
They asked me how much Bitcoin was at when I bought some for the first time and I told them $3900.
They then told me "Oh I wish I would have bought Bitcoin when it was $14, I would be a millionaire right now."
For some reason, this made me snap.
I said "No, you wouldn't be a millionaire if you had bought Bitcoin at $14!"
Them: "Yes I would because even now its at $7,000!"
Me: "It doesn't matter what its at now, you would have sold it years ago just like you sold everything you bought in December at ATH, because you panicked."
Them: Silence
Isn't that the truth though? I know we have all thought the same thing. We all wish we bought Bitcoin years ago. I even said that the first time I bought crypto in July. It's human nature to buy at all time highs due to fomo and then sell at the worst time at a loss.
I know just by that conversation that are there people waiting to get back in. Even if they will sell again instead of holding. haha.
I am bullish with cryptos. I still believe that they will change every sector of every industry. We are in a bear market right now but I don't believe it will last years like the last one. Do I know when it will end? No.
I feel the same way about Steemit. When I first started here STEEM was trading over $5, and SBD was double that or more. When I bought my first STEEM it was because I was facing bandwidth limits, and wanted to try to see if I added a little SP it would help.
I am very close to officially becoming a minnow. I have 35 SP left to go, and yet I don't have any more money to invest right now while the price sits at $1.50! (Damn you adulthood and it's responsibilities!) I can tell Steemit has really quieted down over the last couple weeks in comparison to when I started here at the end of January.
I can't really blame people either. We can't expect a platform that runs on crypto to be all sunshine and rainbows while the market is in the dumps.
Is there a point to my post today? Well, no...not really. I just wanted to check in and say keep holding everyone. There is a light at the end of the tunnel. We all chanted the "hodl" mantra for months before the crash, and now its time to remain strong and actually do what we all preached to everyone else.
So, whats up with all of you out there on Steemit? Anything new? I am always happy to read your comments below! Remember we need to keep Steemit going even when we are all sad about crypto! Steem on!
Emily