Did anyone else read this Bloomberg Article mentioning Steemit today? Guess where I saw it?! Someone shared it on Facebook!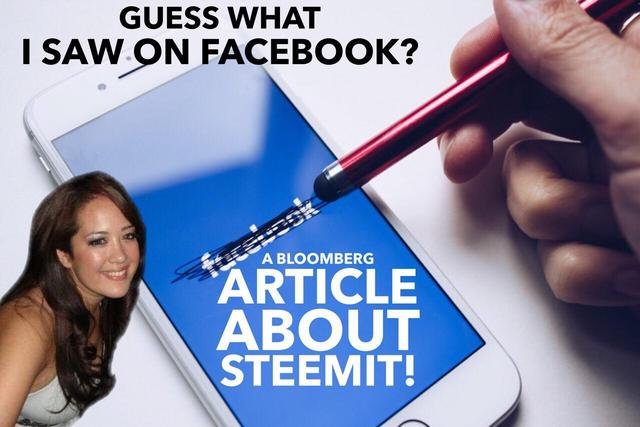 Original Image Source
Steemit is finally getting some attention and let me tell you, its pretty exciting!
Read the article here :https://www.bloomberg.com/news/articles/2018-04-10/youtube-and-facebook-are-losing-creators-to-blockchain-powered-rivals
It says that over 120,000 accounts were added last month....which I didn't think was true, I know that I read stat reports and the number of users being onboarded is really small.
Hopefully with the addition of a more streamlined entry point and the implementation of communities we can see a mass exodus from other places.
So read the article and let me know what you think. I know this is a quick post but I just wanted to share the article, I look forward to chatting with you in the comment section below! Steem on! Emily