Another week has passed, so it is time for a new Steemit update. Number 50!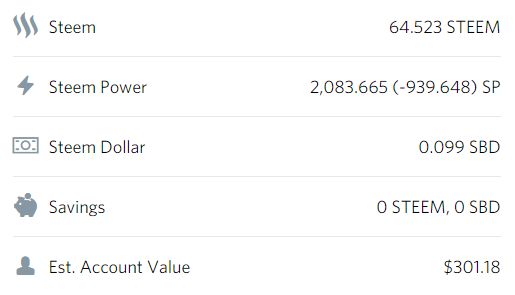 Progress
Last week I was on 2071.8 SP, now I'm on 2083.7 an increase of 0.57%. This is an average increase for me. The dollar value is up from $292 to $301.
Below you can see the graph in which both my Steem Power holdings and the corresponding dollar value are shown. There is still a large gap between the two of them. Since one of my goals is to own $1,000 in Steem, there is still a long way to go.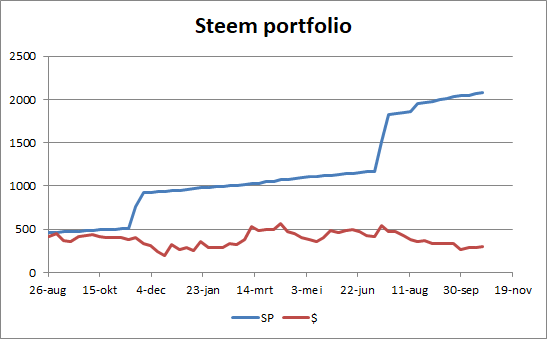 Other investments
Below you can see how the Steem value of all tokens evolved compared to two weeks ago.
Leo and SPI are up a lot this week, SPI because I bought more tokens and Leo because of a rise in price. Pal is going down the drain. Not sure what's happening there, but it doesn't look good. The other tokens are more or less flat.