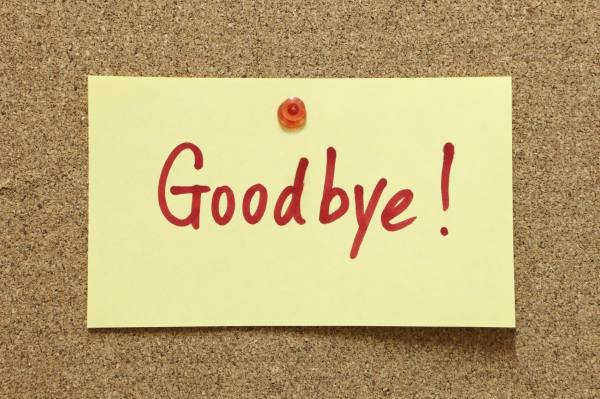 Time to say goodbye my friends.
As you know, I have been blacklisted by cheetah several days ago. I was about to quit, but then I decided to ask for more info on the link that cheetah provides in every comment.
Two days ago, I have got the answer. The reason why my articles are plagiarizing other contents is because of the disclaimer. Yes, a standard disclaimer that you can find online when you want to alert people that you are not a financial adviser. The same standard disclaimer that I've been using since 2013, when I was working as an analyst for a Swiss Financial Magazine, when Steemit wasn't even here.
The first advice that they gave to me has been to change the disclaimer. So I tried, but cheetah appeared again.
After that, I asked again if there was something I could do and I got this message (which I find ridiculous):

I should apologize for writing contents for a few cents per day :D
At that point, I kindly replied that I was not going to apologize and that I would have accepted their apologies instead.
From that point, silence. No one is even replying to me anymore and cheetah is still there.
This has been my experience with Steemit.
Two stars out of five. I would give 0 for what I have been through and for the sad discovery that it is more about tactics and strategies to get a reputation than the content itself. I give 2 stars because I have had the chance to contribute to the community and I have had the chance to read some interesting articles and meet other good analysts (that I will continue to follow).
Thank you everyone, it's been a pleasure. I hope you will continue to enjoy my work on other platforms.
Federico Sellitti