Every time I think about this technology, I realize how broad, innovative and profound this blockchain world is. Sometimes I think that it is an infinite world of possibilities within our reach, that is my point of view regarding the range of options offered by this technology and the number of tokens that are daily mobilized around the planet.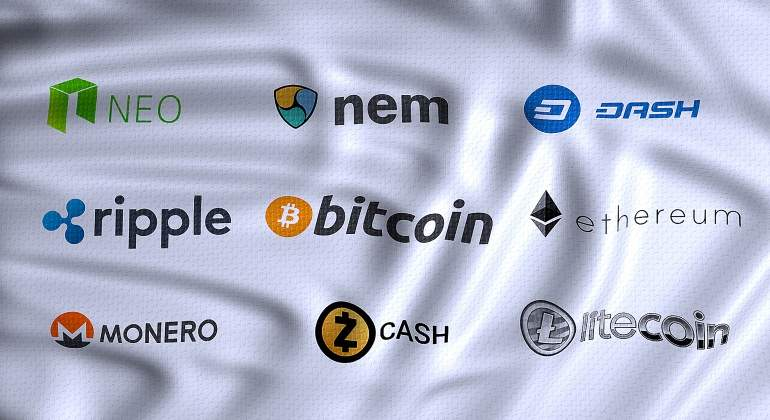 Fuente
Only Bitcoin, 316,099 The total number of Bitcoin transactions confirmed in the last 24 hours.
https://www.blockchain.com/en/charts
I do not know if it is possible to count daily the number of projects that arise around the blockchain, I think it is overwhelming the speed of economic, social and cultural growth that this technology represents, the daily transactions in cryptocurrencies with the Bitcoin in the lead, the etheron , litecoin and a long etc. It is surpassing any other type of transactions in the world. There are so many projects that the options exceed us and we can not keep pace with the accelerated growth that this impressive technology is having.
One of the best options
Within this wide spectrum of opportunities arises steemit, a platform or social network for the generation of content to which we belong and we feel like "fish" in the water, since it gives us the opportunity to express ourselves, educate ourselves about various topics, including Blockchain, inform, develop our talent in any artistic branch, and a lot of options that as we get into this world, is that we become moderately aware of what this represents, daily discover new things as this platform and the Blockchain in general.
I am sure that there is a high percentage (maybe over 50%, you have to investigate) of people involved in steemit, who do not have full knowledge of the options and opportunities that this platform gives us, people who only dedicate themselves to posting without going completely into this wonderful world that represents this ecosystem, and when faced with changes, or some kind of problems, they leave the platform not knowing what they are giving up (I know many will return).
---
Things that I do not understand
In recent months I have run into articles by "steem experts" with analyzes and arguments that almost predict the end of the platform, with apocalyptic positions of the future of steemit.
Certainly the steem, like other cryptocurrencies have had a strong depreciation in recent months and we have faced many ups and downs, it is also true that we can not expect to be millionaires with what we generate on the platform, but I think that due to the low prices of steem a lot of projects that help us keep publishing have emerged within the same platform.
Healing projects have emerged such as @walhestrail a project that offers you votes by delegation, @minnowsupport helping new and those who are not so well, project @cervantes that has been supporting the Hispanic community for some time, personal projects like those of the user @ crypto.piotr and @thedarkhorse, @ steem-bounty with their contests, @steempress, we also have @originalworks contests, @steemmonsters for game lovers. All these projects are made to boost our work within the platform and make our time invested in steemit profitable, in addition to other projects that I do not know. When I think about all this, I really believe that there is a world of opportunities in steemit alone, without counting all that the blockchain technology represents integrally.
---
Major reasons?
It is for this reason that I fail to understand the discouraging and disastrous forecasts of some "experts", logically respectful though not share the point of view, reading and interpretation that each one has of the circumstances that are now lived.
I agree with the opinion and reading of other experts who think that the blockchain technology is the future, that what we have seen until today is only a minimum part of what awaits us the following years. I also think that steemit is going to grow (this is not the opinion of an expert) in the next few years and this is going to make many of those who have left the platform looking for other options come back to stay.
It remains for us to learn, educate, and try to make contributions to continue developing projects that benefit our platform, create strong relationships of mutual support and promote the entry of many more people to this world of blockchain and steemit in particular.
---
I would like to know your opinion about this topic, I would really appreciate those comments that teach me something more about this wonderful blockchain world.