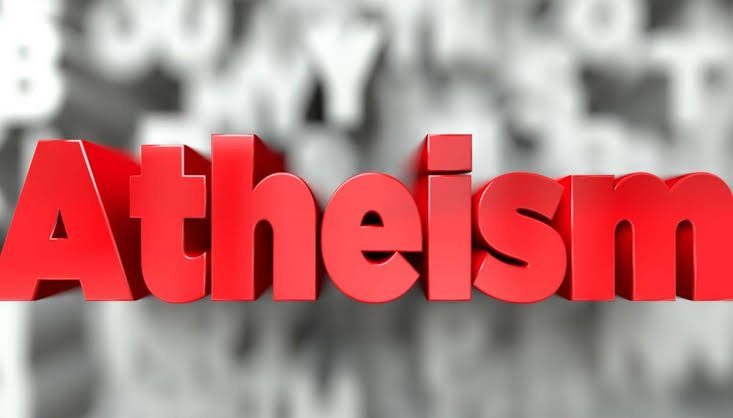 Source
No doubt, things are getting more interesting on the Steem blockchain as the days roll by. The new Steem is already gaining traction as evident in the positive power up and power down statistics released by @Penguinpablo. While the innovations may not yet be reflecting in the price action, the potential is overwhelmingly great.
A few days ago, @atheistrepublic, which is arguably the largest atheist community on the internet, joined Steemit courtesy of the efforts of @Theycallmedan (one of the most prolific Steem advocates) whose Twitter campaign sealed the deal.
@Atheistrepublic currently boasts of about 2.2 million followers on Facebook alone even without considering their thousand of followers on other social media platforms.
As one of the largest congregation of atheists worldwide, the question is whether at least 220,000 atheists (which is about 10% of its Facebook user base) will join the Steem blockchain and get rewarded for holding their beliefs.
Frankly speaking, it is very possible for us to get up to that number from the activities of Atheists Republic on the Steem blockchain.
This is no exaggeration because, as lovers of freedom, atheists are independent-minded and can easily leverage on the Steem blockchain, providing not only intellectual but financial freedom. This means that for the first time atheists can get to share their seemingly controversial views and get rewarded for it.
Not only that, the forthcoming release of the SMTs will also mean that Atheist Republic can establish a community of atheists around Steem and reward them for sharing their views and interacting with the Steem blockchain.
A major constraint with onboarding the potential 220,000 atheists would have been the persistent delay with approving new accounts but, with the recent announcement from Steemit Inc, it is expected that the process will be faster, easier, and more convenient.
As I write @Atheistrepublic has about 100k delegation already - thanks to @Theycallmedan for keeping his words. With this delegated stake, I expect that the team will have a good start and expose more of its members to Steem.
While I am not myself an atheist, I believe that Steem needs diverse community of people to survive and @atheistrepublic presents that great opportunity for free thinkers.
---
I am @gandhibaba, the young man who goes about carrying his magical pen, not his gun, in his pockets.

Gif courtesy of
@artzanolino
---
Thanks for visiting my blog. I appreciate your precious time.