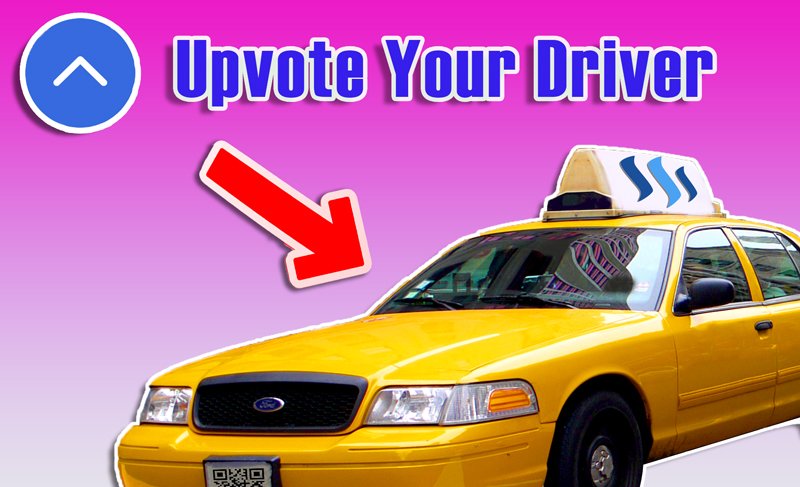 Imagine there's a QR code in the back of a taxi. You scan it with your phone, and it takes you to the driver's Steemit post, which he created specifically for collecting upvotes as tips that week.
The ride was pleasant, so you upvote his post and drop a few words of thanks in the comments. Your tip is registered instantly and without fees.
Could upvotes on the Steemit blockchain be the future of real life tipping? Could we see this scenario play out in restaurants and hotels? What about for street buskers?
One advantage for tipping with upvotes is that the tip isn't coming directly from the tipper's wallet -- upvotes merely tell the blockchain who should receive newly minted coins.
But if your vote power happens to be running low, you can still tip by transferring Steem or Steem Dollars directly from your wallet. One QR code can provide three forms of tipping, with no fees, on a single platform.
Also, because upvote strength is tied to the amount of Steem Power a person possesses, a "fair" amount can be tipped regardless of the tipper's wealth -- whether you're a starving student or a corporate lawyer, giving a 100% upvote has a similar sentiment.
After using Steemit for a few weeks, I've begun to feel the urge to upvote people in real life. If they were already on Steemit, instead of Facebook, this would be possible today.
Can you imagine a future like this?
---
Image credit for taxi photo