I received an Amazon Alexa Dot for Christmas this year. As we get used to it and find more and more things she can do, we find out more and more things she can't do. "Alexa, can chickens eat banana peels" we ask to decide whether we should put the peel in the compost or the chicken bucket. "I'm still learning about chickens" she replies. Hmm, doesn't she have all of the internet at her (virtual) fingertips? What could she possibly still need to learn about chickens, I wonder.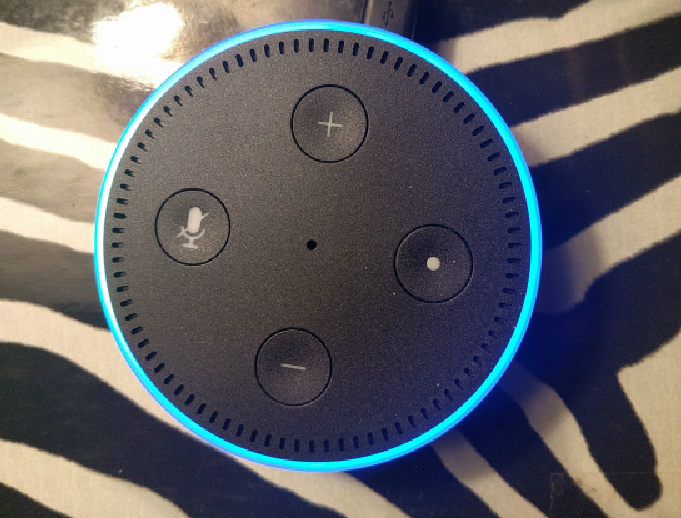 One thing that Alexa can do is set reminders. Other than playing music, this is the function we use her for most often. As my hands are covered in raw meat from meatballs, I say, "Alexa, set a reminder. Check the soup in 10 minutes" and she happily replies, "OK, I'll remind you in 10 minutes."
But she's still Steemit illiterate. Whenever I write a post or a friend writes a post, I say, "Alexa, set a reminder. Upvote the post in 15 minutes" and Alexa happily responds just like she's supposed to. But when the time comes, Alexa wants me to do ANYTHING but upvote a post. She doesn't even want me to do the same thing each time, but wants me to do something completely different and often even impossible each time.
"Up the post"
"Upload the post"
"Update the post"
"Go see the folks"
"I love Joshua's post"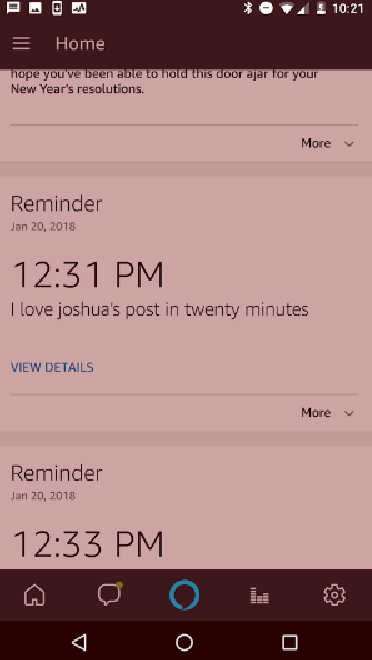 Does Alexa hate Steemit? I'm not sure, but it seems we still need to educate Amazon's AI on the nuances of Steemit. Well, I think she might be trying to negatively influence children as well. Try the function, "Alexa, let's chat" the next time you have an 8 year old around. They might just learn something about artificial insemination when they ask Alexa to chat about animals! Ouch!
All images are my own taken with my Nexus 5X smartphone