Want to be more successful around here? Want to know who mentions you? Upvotes? Comments? Follows? Your new assistant can do it all!
---
---
I know you were all hoping it was going to be me but alas, it tis not ;)
I'm too busy telling you wild, exciting stories, gallivanting around the globe and tempting you with healthy creations in the kitchen to do all your online management!
I do however know someone who can pick up some of that slack if you're interested!
We already know you are (else, why would you be here?), so let's skip to the chase and I'll introduce you to her!
Disclaimer, I wanted to help Gina with her resume because when I hired her, I thought she was so fantastic that maybe other people would want her to work for them too! So, I wrote this resume for her detailing her incredible skills that she's brought to my table and hope that you'll find her as helpful as I have!
Name: Ginabot (Gina)
Job Title: Notification Bot
Objective: To help make your Steemit life super easy!
Current Employer: Discord (24 hrs a day, 7 days a week)
Experience:
Secret Agent (Spy)
Mentions
I can keep an ear and eye out to see if anyone's talking about you and if I find out anything, I'll let you know who's saying what!
Comments
Get live notifications of who has sent you a comment! I think that taking all that time delivering a message to you is wasteful, why not just get a live notification when a message comes in?
Follows/Unfollows
Meet some new friends (or create some enemies- I hope not!) either way, I have a 6th sense for this stuff and will let you know as soon as it happens!
Word Watch
Is there anything you want to know about? I can listen/watch for it! If you're interested in knowing when someone posts about veganism for example, just let me know, add it to your watchlist and I'll give you a shout whenever I see it come up anywhere on Steemit!
Resteems
I can let you know when someone else shares your post! That way you can connect with them and never miss an opportunity to see when someone is sharing your post!
New Post Alert
Do you have a favorite Steemit author(s)? (Cough, @heart-to-heart, cough 😘) If there are people you really want to keep up with, I can keep a watch out for them and let you know when they post so you'll never miss out on their posts again!
Tag Alert
If you're on the lookout for a particular tag, I can watch out for that for you too. Any tag you want, let me know and I'll tell you when someone uses it!
Upvotes/Downvotes
I will record all of the incoming votes and let you know who is voting on you (and who is downvoting you if it happens!) I can also let you know if anyone cancels their vote!
---
Magician:
Blacklist user(s)/tag(s)
I can just block all of the spam if you want. Anyone/any tag who/that has been blacklisted will skip the notification services I offer for you so we don't waste your time! If you don't want to see anymore from a certain user or a certain tag, it'll be like it never even existed! Poof!
---
Accountant:
Managing Your Money
I'll keep track of all incoming and outgoing money transactions and report back to you!
Post Rewards
I can let you know the moment your rewards are in your bank account! If you want me to help you budget, I can make a report up for you and send it your way whenever you ask for it!
Delegation Alert
I can show you your delegation stats such as if someone has delegated to you (when it arrives) or if you've delegated to someone else! If you need to know when a previous delegation is back in your account (after 7 days) I can easily give you a nudge so you don't ever have to think about it!
---
Witness for the Witnesses
Producer reward
How much SP is being made per block and when is a block being produced? I have the answers!

Witness Vote
If you're a witness, I can let you know if someone has voted for you! Congrats! We can celebrate!

Price Feed
Up to date price feeds for your nodes. Easy as pie.
---
I'll deal with everything on my end so you never have to worry. I'll just send you a little notification whenever anything you request for me to watch out for comes through. We can communicate on Discord and that way, everything is all organized in an easy to manage format!
If you let me know what program you like best (maybe it's @Busy.org or Steemit or even another site) I can have the links sent into their format. You just have to manage my settings to let me know what works best for you!
I hope that you'll find my services useful and consider me for employment on your blog. Please see below for a LOR from my current employer, @heart-to-heart.
Letter of Recommendation
To whom it may concern,
I highly recommend @ginabot as a personal assistant to anyone on Steemit! If you're the most successful account on here, just starting out, too busy or just too lazy to keep up with everything, @ginabot will really take the stress off of your hands!
Personally, @ginabot has saved me a momentous amount of time since I hired her only about two weeks ago! She reads all of my messages and lets me know what is important so I don't have to sift through everything on my own! She's truly a lifesaver!
Ginabot is eager to please so if you have something you need from her, fear not asking. She will handle it without a complaint. You may end up getting more notifications if you give her more work to do but it'll all be organized and ready for you whenever you have the time to give it the attention it needs.
I don't know how I was managing without Gina but I am sure glad to have found her and couldn't recommend her any higher. If you need any more information concerning her work ethic (tireless) or effectiveness (100%) please feel free to contact me or get in touch with her!
Please see attached some files of her work with me!
Sincerely,
Gina's biggest fan,
@heart-to-heart
---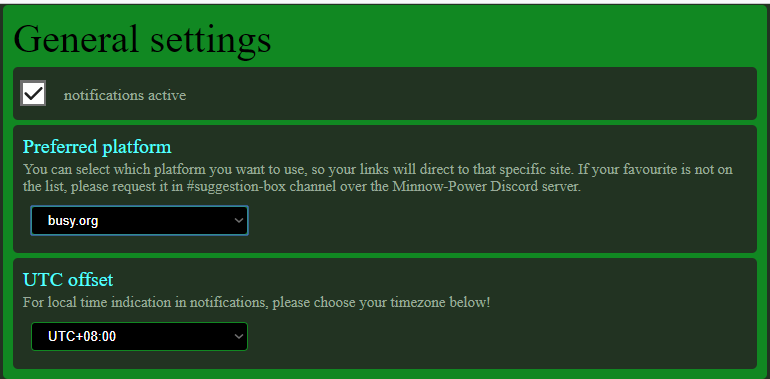 ---
Here is where everything starts.
Kind of the paperwork of the new employee.
How do you want to view your notifications?
Of course, I use @busy.org for my preference, so my links come to me through Discord in my notifications from Gina but when I open them, they open in my @busy.org profile.
---

---
Steemit isn't perfect to say the least when it comes to displaying of comments. With Gina, she sends a message in Discord every time a comment comes through so you won't miss it!
Here's what it looks like when she sends the message through!
---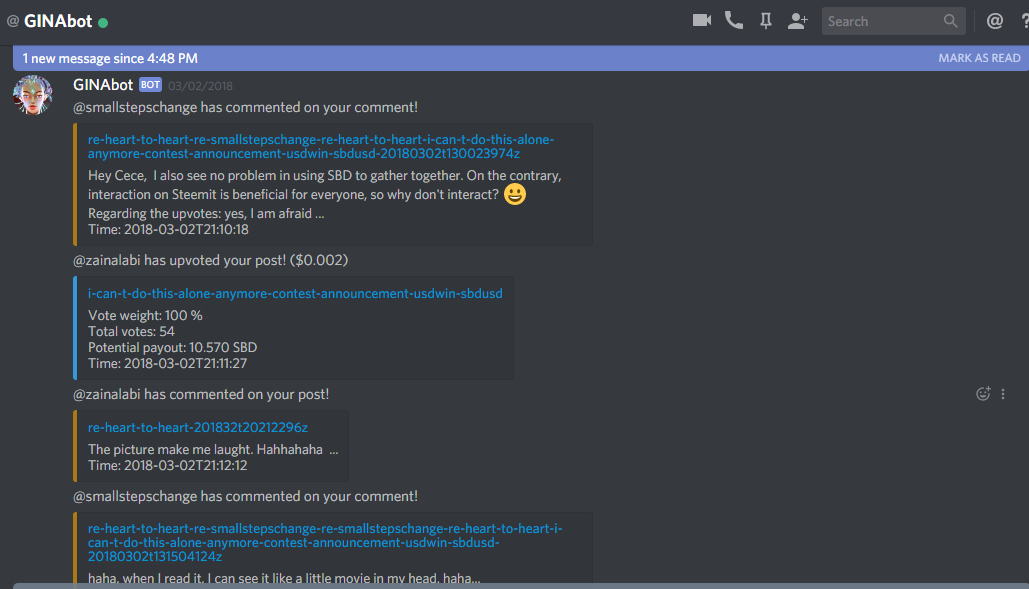 ---
If you want a receipt of your accounting:
---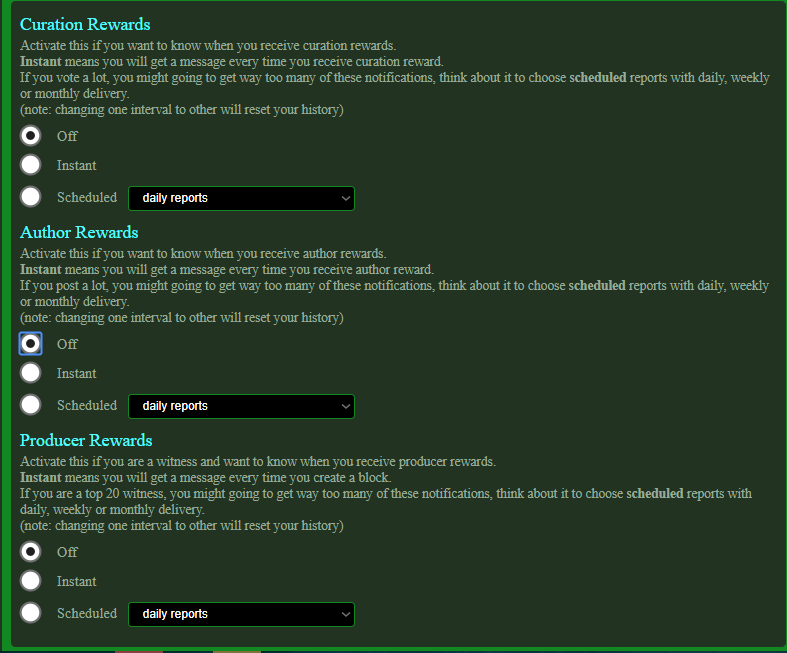 ---
The secret agent, spy game that is SO USEFUL!
I used to never know when someone mentioned me until they would finally send me a private message asking me why I didn't comment on it!
Not anymore! I always know! Thanks Gina!
---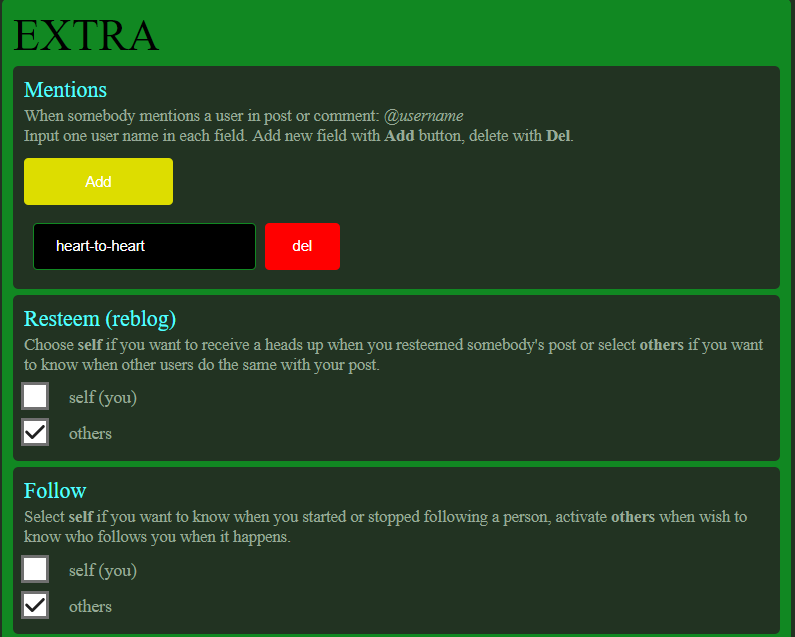 ---
This part is really cool!
I get people telling me all of the time how they missed my post and I know the same goes for me with theirs!
Well, @ginabot has fixed that problem because now you can add your favorite authors into your notifications and Gina will tell you whenever they post! How great is that! Just put in the user name of whomever you'd like to follow and voila!
---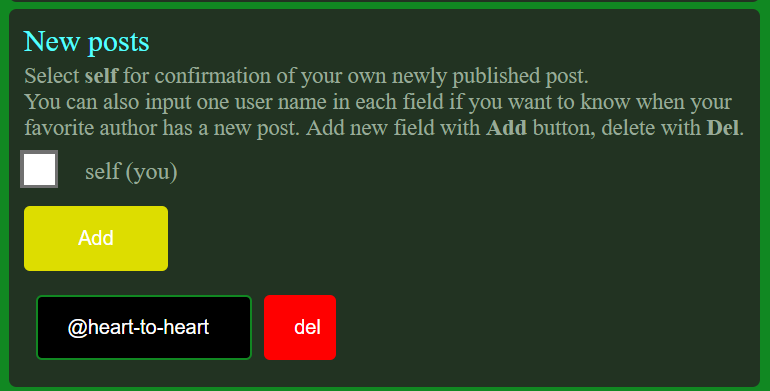 ---
The same goes if you don't want to see something of someone or something!
---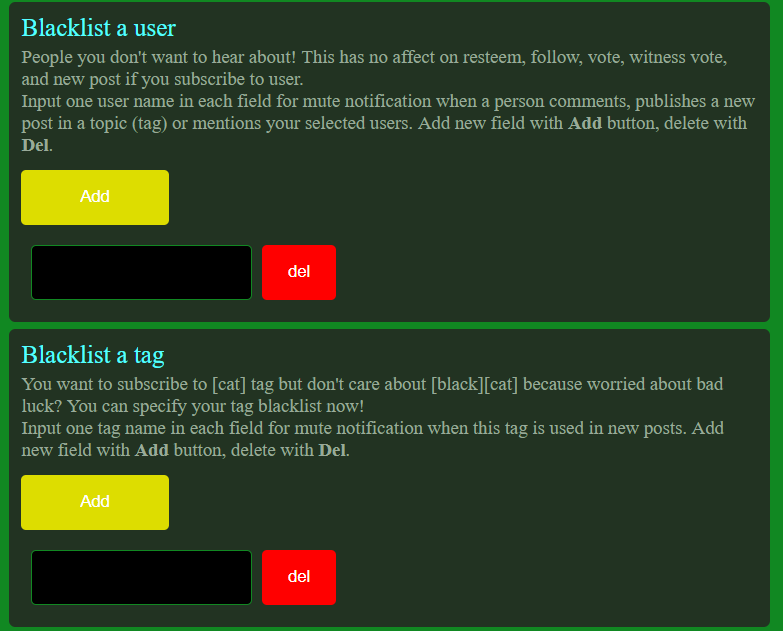 ---
Let's say you really want to know when a certain tag or word is being used (I tried this with 'vegan' but it resulted in an insurmountable amount of notifications so beware!) Now you can have Gina look out for it for you!
It works great for contests, I use it for #veganwednesday so I don't miss any submissions :)
---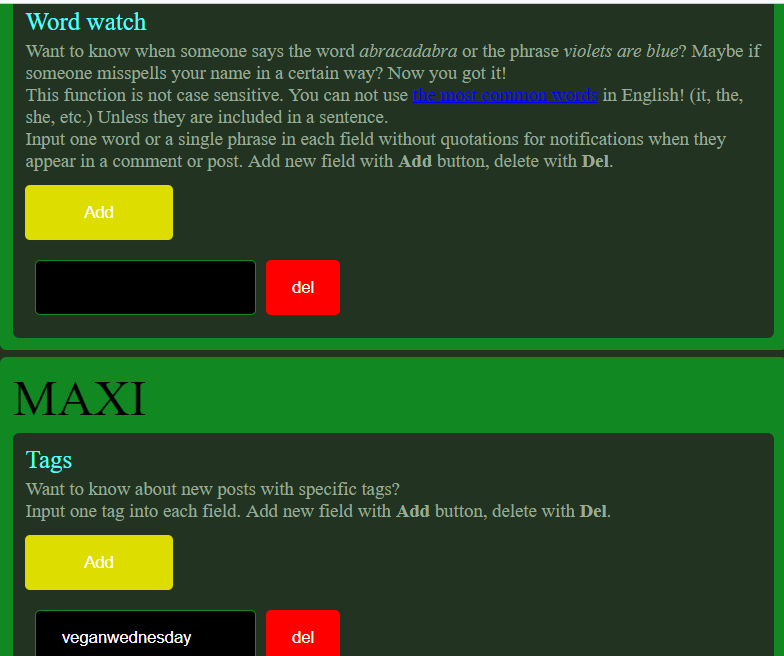 ---
I don't have experience with Gina's work with witnesses but here are her credentials:
---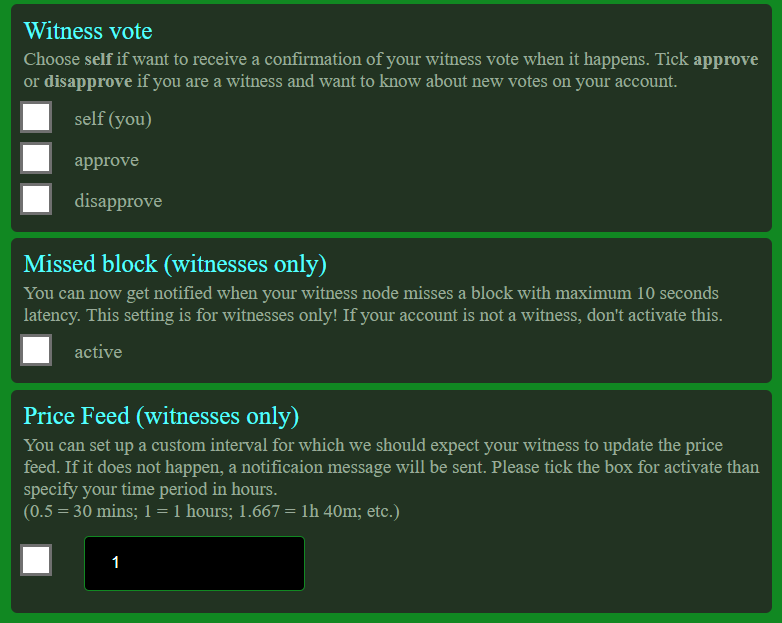 ---

Gotta have her?
(She tells me that this is the best way to get her working for you is clicking on the link below however,
if you want to know more about here before you hire her click here! here:)
---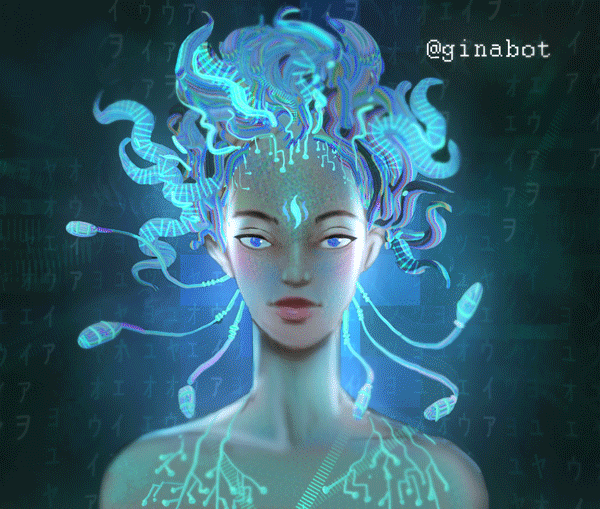 ---
Click this link to join Minnow-Power server on Discord.
Go to #registration.
Type command ..reg name (example: For mine it would be ..reg heart-to-heart)
You'll receive a message and code from Ginabot to verify your Steem account.
Follow her instructions and open the link she sends (don't share it with anyone, it's unique to your preferences!)
Save your settings and it's all set up! You'll receive notifications straight away!
Note:
You need to be a member of Minnow-Power Discord channel to receive the messages from Gina so don't delete the group or you'll miss out on her fun super powers!
If you have questions, go to #help and ask anything.
Big thank you to @neander-squirrel who created Gina for us! If you love her like I do, her salary goes to @neander-squirrel's account :)


I just know you're going to love Gina, with all of her incredible abilities!
If you liked this post, and want to see more posts by yours truly, Gina will make that happen in a jiffy by setting that up for you! Just add my user name into the new posts section!
I put my heart into all of my posts and my goal is to spread inspiration and motivation with everything I share here! I love my Steemit family and am happy to have my assistant Gina helping me manage everything easier!
Let me know what you think of AI assistance at your service!
Are you going to give her a try?
Are you already using her?
Let me know your thoughts!
Sending you love today and everyday! 😘
Until next time,
XO,
Oh! PS: While you're here!
Check out some of my recent love-filled posts!
10 Crazy Optical Illusions
Look, a Shark is Trying to EAT ME!
Helpful Tips to Travel the World!
The Best Zucchini Pasta!
Creamy Peanut Butter Caramel Brownie Bites
4 Game Changing Veggie Burgers That 'Bleed'!